Sonos in 2020: What can we expect?
What can we expect to see from Sonos in 2020?
2019: Year in Review and what to expect in 2020
Before we begin, anything expressed in this article is our own personal speculations and don't represent what Sonos may or may not have in the pipeline.
As we enter a new decade of audio, 2020 is looking very different to 2010. We have witnessed the evolution of smart speakers which are playing an increasingly vital part in the automation of our smart homes.
The smart speaker market has never been more competitive, yet more exciting.
With voice assistants and music streaming being ever more popular with Spotify users now reaching 217 million, this is likely the focus that any new smart speakers to the market will take, including Sonos.
This article will explore everything that Sonos has achieved over the past year as well as include our own speculations about what we could expect to see in 2020.
What can we expect in 2020?
Latest News! On May 6th 2020 Sonos announced 3 new products including the much anticipated Sonos Playbar replacement the Sonos Arc
Sonos buys "Snips", the voice assistant that is privacy-centred
In November 2019, Sonos acquired Snips for a whopping £35 million, a voice assistant who's primary focus is privacy.
Sonos found that according to external research, the majority of commands on voice assistants are music-related. 
Snips is centred around music requests only and as such, able to access music libraries without saving information in the Cloud like its Amazon and Google counterparts do. 
As the issue of privacy in voice assistants continue to rise, this acquisition shows that Sonos is committed to privacy and making the voice experience even more open for Sonos users.
Will Sonos enter the headphones market?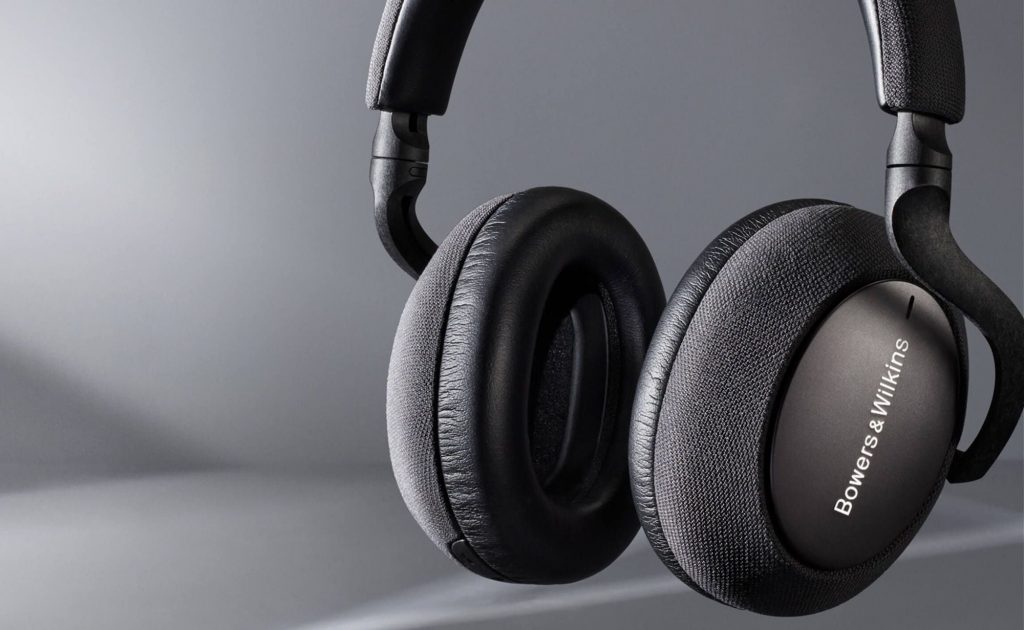 Last year, Sonos affirmed that people listen to music in more areas than just the home. When the portable Sonos Move entered the market, this statement made sense.
What we'd love to see is Sonos enter the premium end of the headphones market. At the moment, Sonos is centred around listening out loud but what about those times you can't blast your music, such as at a Cafe, on a plane or even out for a run?
We're big fans of the headphone offerings from Sony, Bose and Bowers & Wilkins but we would love to see Sonos release their own headphones. Based on their current products and position in the market we think these would come with a premium price. 
How these would integrate with your wider Sonos system would be very interesting.
Will the Playbar be replaced with an all-guns-blazing soundbar with Dolby Atmos?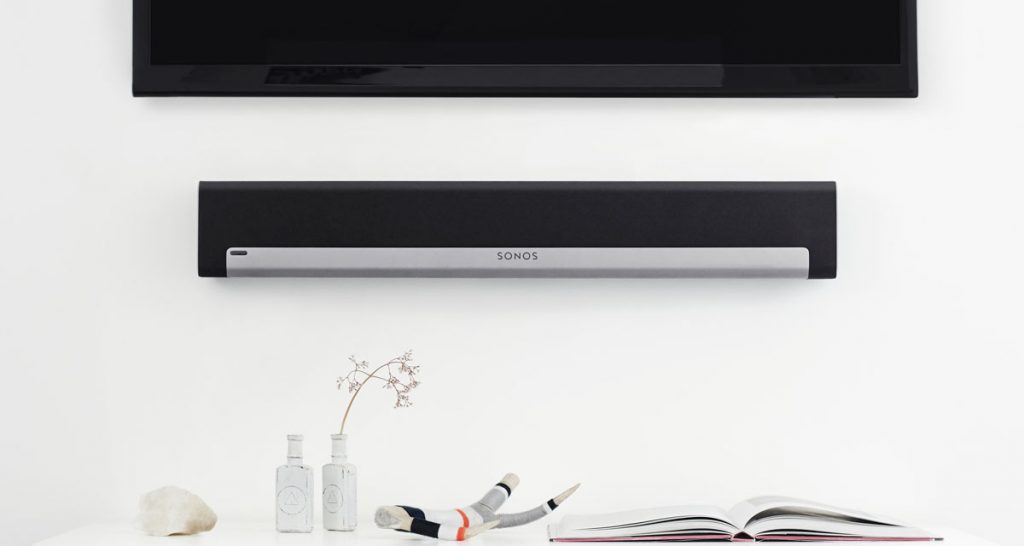 The Sonos Playbar, released back in 2012 is now 7 years old but has still managed to stay relevant today, despite starting to show its age in terms of appearance.
A big plus about every Sonos product is that they install the highest quality components into every build, to maximise the product's longevity. 
That's why the average life cycle of a Sonos product is 7 years, but they will still continue to work long after that, as shown by the stat that 92% of all Sonos products' since the inception of the company are still being used today. 
However, despite all these impressive stats, advancements in hardware and increasing demand for new features does make a new model inevitable after a while. 
We reckon that a new Playbar will be on the horizon, with the new smart features we have seen from the Sonos Beam but maybe with Dolby Atmos included. 
Sonos gave an explanation as to why they choose not to support Dolby Atmos yet and in a nutshell, they felt there was not enough content out there yet to make the addition worth it. 
Dolby Digital is still the most widely used codec and still offers exceptional 5.1 surround sound.
Secondly, to achieve a good Dolby Atmos set up, you would need to get at least a 7.1 system comprising of a pair of ceiling speakers.
But we think Sonos will definitely at least consider this in their next TV speaker amidst the increasing level of demand.
Will they make a cheaper version of the Sonos Sub?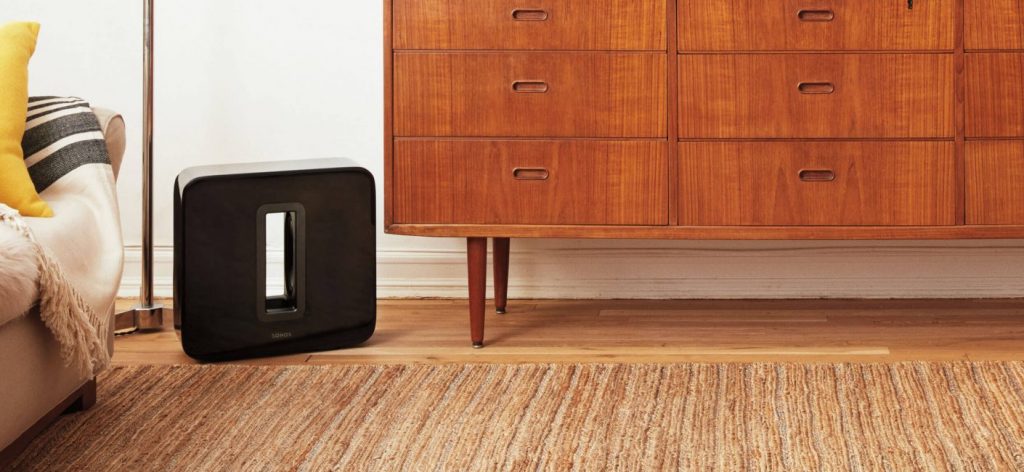 For buyers of the slightly smaller Sonos Beam soundbar at £399, the price tag of the Sonos Sub at first glance might come as a bit of a shock at £699. 
This is because the Sub was released when the Playbar was the only choice for TV audio which is a wider speaker and as such, also £699.
We absolutely adore the Sonos Sub and makes a huge difference to any Sonos set up, but it will be interesting to see if Sonos think about making a smaller Sub to complement the Sonos Beam's price. 
Will Sonos make a smaller and more affordable portable speaker?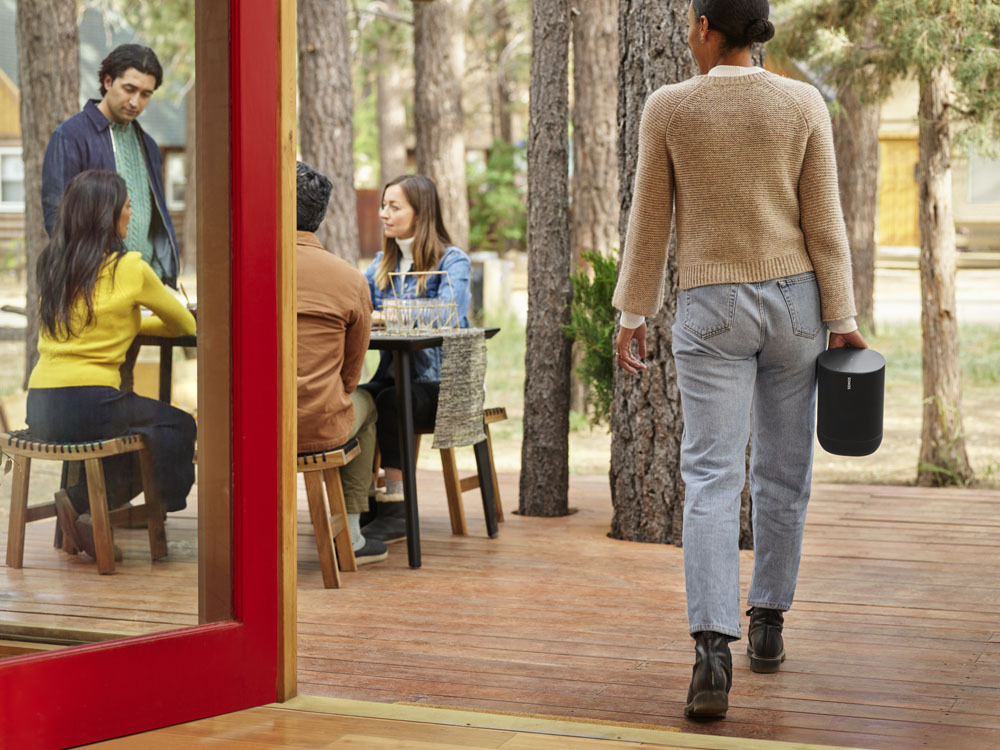 One of the biggest barriers to the newly-released Sonos Move portable speaker is its price at £399. 
However, Sonos has tried to get away from the term 'portable speaker' when designing the Move because we associate portable speakers with small speakers that are fully waterproof and under £100. 
The Move weighs 3kg and its size is much larger than most portable speakers we are used to seeing. It is really for moving around in your home from room to room, maybe taking it out into the garden or even away from home for a weekend away perhaps.
If you tried to float the Move on a swimming pool, however, it would unceremoniously sink to the bottom like a brick in a pond and destroy its internals. 
But what if Sonos made a speaker for floating on a pool or tucking away in a little backpack? We would be happy with something similar to what we've seen from Ultimate Ears with their Boom models.
We could compromise on sound quality for something a little more portable, fully waterproof and at a fraction of the price, maybe £199?
This would be incredible for those hot summer days in the pool or for going on holiday but we shall have to wait and see.
February 2019: New Sonos Amp and Architectural Range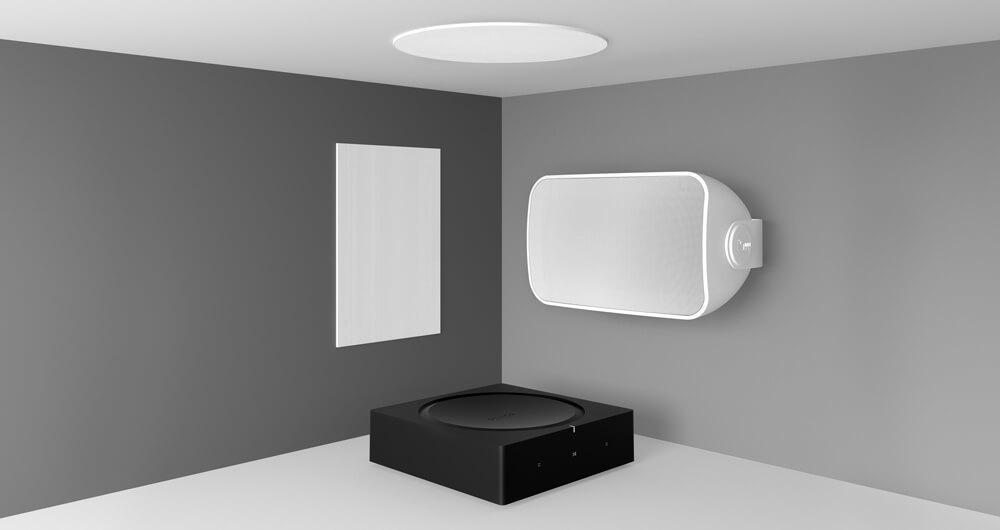 Following on from its success with the Connect:Amp (an amplifier to power passive HiFi) and Connect, Sonos launched a new range of custom install products in 2019 which included in-wall, in-ceiling and outdoor speakers as well as a brand new Sonos Amp.
The Sonos Amp was a renamed and refreshed version of the older Connect:Amp and came with a number of new improvements such as double the power, AirPlay 2, HDMI-ARC input for TV audio and an updated black design. 
A few weeks later, we were greeted with a new fleet of products named the Architectural range, designed for those looking to take advantage of what benefits in-ceiling, in-wall and outdoor speakers can bring. 
Perfect for extensions and new-build homes, the in-ceiling and in-wall speakers could be powered by the Sonos Amp via speaker cable for a modern and flush look while still taking advantage of the Sonos ecosystem. 
These custom install products can be powered by an amplifier but make a great partnership with the Sonos Amp as they unlock some interesting benefits such as being able to install more speakers on the Amp and use TruePlay tuning (for optimising sound quality).
Find out more about the Sonos Amp >>
July 2019: Google Assistant finally lands
After Sonos promised that Google Assistant was coming to Sonos, we got excited. It would be the first time that a smart speaker would ever support more than 1 voice assistant built-in and was another differentiating feature of Sonos. 
Sonos did run into some unexpected issues with integrating it, but after 2 years of waiting, it finally arrived in July 2019. 
Existing owners of the Sonos Beam and the Sonos One could take advantage of the Google Assistant being added as a software update at no extra charge, giving them the choice.
Owners of other Sonos products could add a Google Home device separately and ask the assistant to play music on their chosen Sonos speaker.
This was a testament to the aim by Sonos to remain an open platform and continually improve their customer's original investment in the speaker and we are excited to see what their next move is.
August 2019: Sonos team up with IKEA
When we heard Sonos was partnering with interior-design giant IKEA, it felt like it came out of left-field. But then, we realised... it made so much sense.
There's no home without music.
IKEA's intention was to bring music discreetly into the home without looking like a traditional speaker. 
With a little help from the sound engineers over at Sonos, IKEA released the Shelf and the Symfonisk Lamp with a Sonos-standard speaker built-in. 
They have attractive price tags too at £99 for the Shelf and £149 for the Lamp. 
Their appearance divided a few of us in the office but I could forgive their slightly peculiar appearance for its sheer innovation and practicality.
View IKEA Symfonisk collection >>
September 2019: Sonos release 3 new products!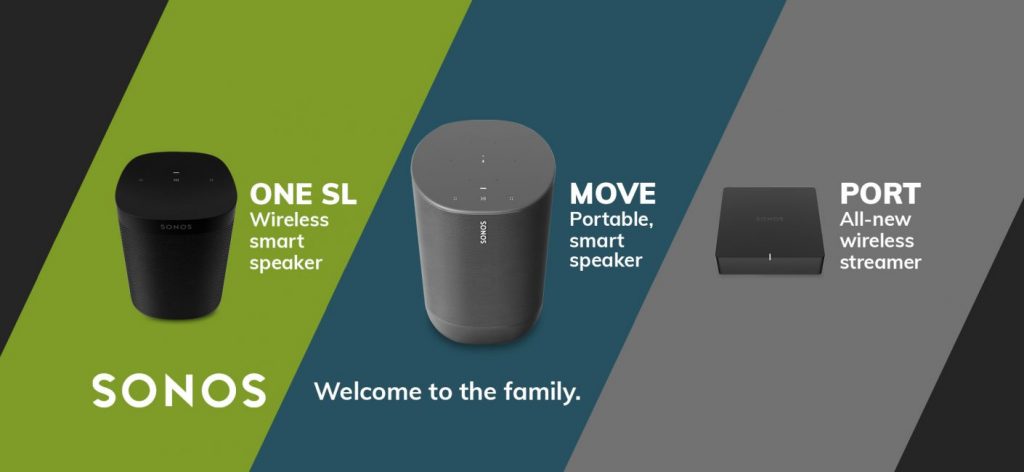 One of the most exciting releases we have seen from Sonos this year is the new Sonos Move. It's Sonos' first-ever attempt at a portable, Bluetooth speaker combining WiFi to use as a home speaker when at home and a rugged, weatherproof speaker for when out and about.
It certainly didn't disappoint and after our in-depth video review, we were left very impressed with the Sonos Move.
The community were asking for a portable Sonos speaker that could be used outdoors for years as all of Sonos' range uses your WiFi and requires mains power.
The Move is battery-powered but can also be plugged in via the charging base so it doesn't require either mains power or WiFi.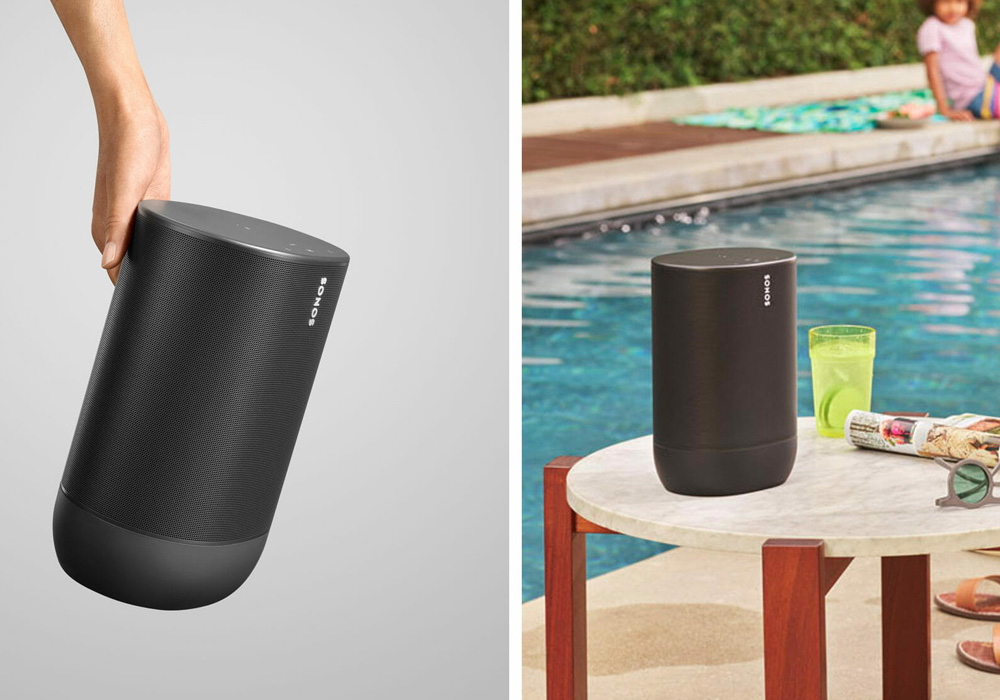 2019 also marked the end of the Sonos Play:1 and the Sonos Connect and were replaced by the One SL and Port respectively.
Promising some great new features, the Sonos One SL brought the Play:1 more up to date with appearance, added AirPlay 2 support and an improved processor and memory.
The Sonos Port also refreshed the Connect's appearance with a new and improved DAC, AirPlay 2 and a 12V trigger.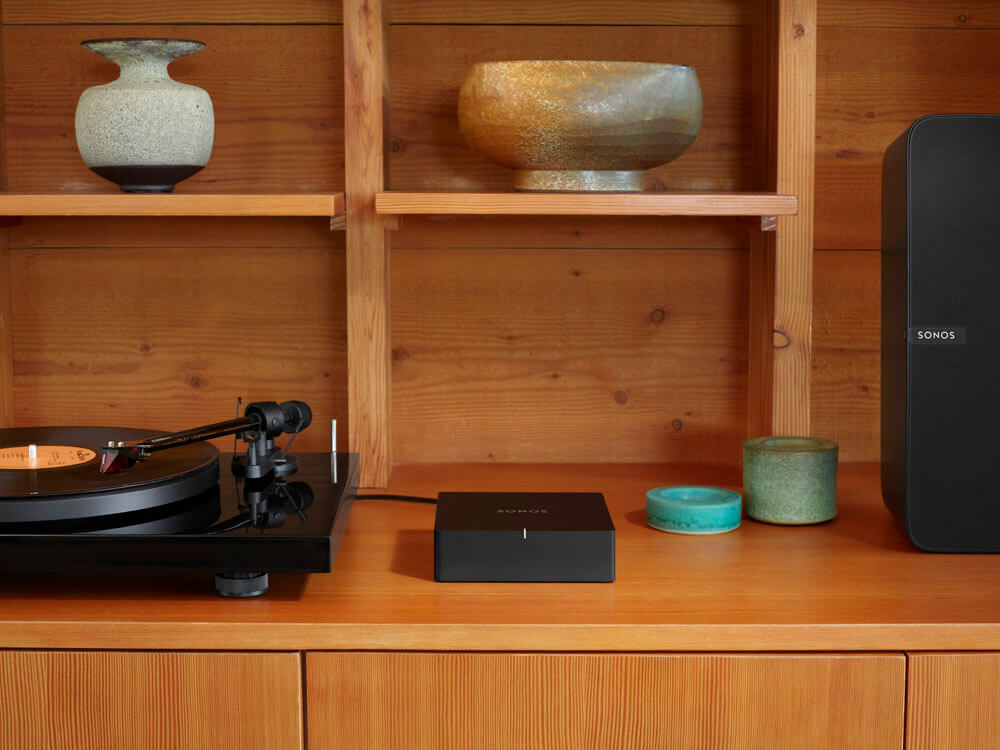 Why not visit our YouTube channel and check out our video reviews of all the latest Sonos releases?
November 2019: Spotify Free version now works on Spotify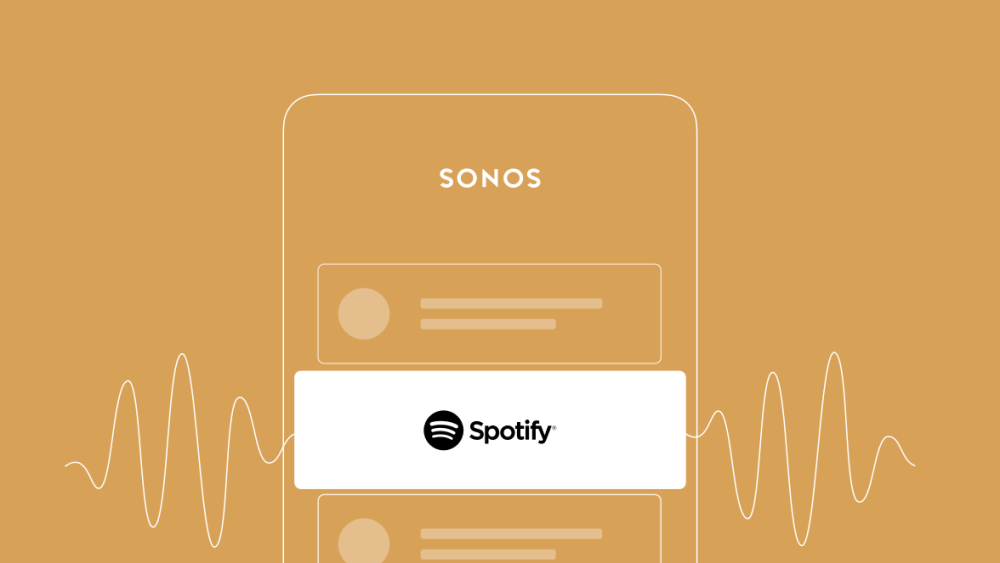 For those that are curious by the idea of music streaming but would prefer not to pay the £9.99 subscription fee, Sonos released their first free music streaming service on Sonos in 2019 besides TuneIn radio.
The free version of Spotify, being the most popular streaming service to date with over 217 million worldwide users, is now accessible on all Sonos speakers.
Although the service will play adverts through the speaker, it's a great way of testing the Spotify app with no commitment and no premium trial. 
Verdict
2019 marked another successful year for Sonos and its new Move speaker was certainly a highlight as it shows Sonos' willingness to move into new markets.
We certainly have some ideas about new products that we think would fit very well into the line-up and really hope that they are on the horizon.
2020 could be the year that we see Sonos move into even more markets than ever so stay tuned and sign up to our newsletter if you'd like to be in the know.
From all the team at Smart Home Sounds, we wish you a successful and prosperous 2020!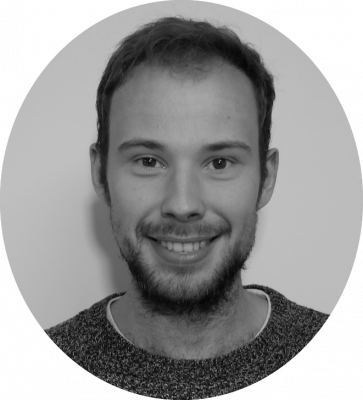 Jonathan, Sonos specialist
---
Learn More
A Complete Beginners Guide to Sonos >> 
The Sonos Sub: Is it worth it? >>