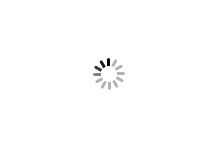 Sonos SUB
The powerful wireless subwoofer
Soul-shaking sound. Heart-pounding design. One-button setup. Sonos SUB.
More Details
0% Finance: From only £36.13 per month!
---
Lowest price promise. Seen it cheaper?
Sonos SUB G2 Wireless Subwoofer
Powerful, deep-impact bass for your home cinema and music
Wireless, one-button setup.
Adds dramatically deeper bass to any Sonos speaker (or amplified component).
Two force-canceling speakers positioned face-to-face offer deep sound with zero cabinet buzz or rattle.
Versatile. Place it anywhere. Standing up or lying flat.

Soul-shaking sound
Fills an entire room with thick layers of deep, bottomless sound that lets you hear and feel every chord, kick, splash and roll. You won't just hear the difference the wireless subwoofer makes — you'll feel it in your bones.
All sound, zero vibration

Two force-cancelling speakers positioned face-to-face means all the sound and energy from the music comes through loud and clear, and none of it is lost in cabinet buzz or rattle.
One-button setup
No wiring. No programming. Press one button, follow the simple prompts on your Controller and the system automatically adjusts audio settings to perfectly balance your SUB and the paired Sonos component for a flawlessly optimised, whole-room listening experience.
Add to the Sonos Family
SUB works with any amplified Sonos speaker or component. Add bigger boom to your home cinema by pairing with PLAYBAR. Bring out the bass in your favourite tunes streaming on your PLAY:1, PLAY:3, PLAY:5, or the speakers you've connected to your CONNECT:AMP.
Still unsure?
Find out whether the Sub G2 is right for you in our informative blog
More Information

| | |
| --- | --- |
| Product Subheading | The powerful wireless subwoofer |
| Weight (Kg) | 16.0000 |
| Brand | Sonos |
| Warranty | 6 |
| Width | 402mm |
| Height | 389mm |
| Depth | 158mm |
| In the box | Sonos SUB, power cord, Sonos QuickStart Guide, and Legal/Warranty information. |
| Finish | Premium white gloss; premium black gloss. |
| Connectivity | WiFi, not Bluetooth Connects to your home WiFi network with any 802.11b/g, 2.4 GHz broadcast-capable router for uninterrupted wireless streaming. |
| Audio | One 10/100 Mbps Ethernet port provides the option to connect SUB to a wired home network. |
At Smart Home Sounds we pride ourselves on customer satisfaction and want our customers to be 100% happy with their purchase.
We offer 30-day hassle-free returns and personalised service from real live people. If an item doesn't meet your expectations, simply return your item to us in its original condition and packaging within 30 days for a full refund or exchange.
Want to return a faulty or damaged product? Don't worry Smart Home sounds will arrange a collection or exchange should this be necessary.
My latest purchase, Gen 2 White Subwoofer, got to me via free Next-Day delivery and has been absolutely brilliant when paired with the PlayBar! Simply amazing sound!
What a terrific sound l dont write reviews but this is definitely like being at the cinema and for some strange reason the sound is all around the room, l stood next to the sub where u would think l know its coming from here but its everywhere, great buy it if u can afford it,
Just upgraded to the Sonos Playbase and felt it was missing something. The sub certainly adds that missing piece to the jigsaw and have had to turn the base down slightly from the default setting. Very easy to control from the Sonos controller app. Smiles all round.
Boom! Makes the playbar and 2 play ones into a movie theatre.
Bought the Sonos sub to add to an existing system comprising of a Sonos soundbar and x2 play 1's. It added so much depth to music and added a new depth to movies. Bass you can feel right down to your bones and no vibration or rattle!!! It is a must for Sonos lovers.
No so great at low volumes.......but once you turn it up...WOW!
Sonos Sub is just the best addition to the Sonos range whether adding to Play 1 or ones or adding to playbar & surrounds.. It does subtle if needed and it also does room shake if you want it to, and wow does this thing pack a punch. Its full controllable through the app to tune to your needs. I have neighbours so keep it low late on in the evenings but when I know they are out for the day I can crank it up and really enjoy films and music. You won't regret purchasing the sub. It allows the rest of your speakers to focus on mid and high sounds so the clarity steps up a level too!
Great sound usual sonos quality
Amazing sound upgrade to the beam a 2 play1s ,, sounds so good !
Absolutely outstanding bass with no distortion it a great addition to and sonos beam really addsalot of depth. It was a toss up between Bose 700 system with sub and this I listened to both before making a choice and I must say the sonos out performs the dose in every way also the bose is terrible to set up and the bose app in my opinion is useless
Fantastic sound makes a big difference
Great edition to my sonos playbar makes a huge difference to the overall sound with the sub taking away bass duties to free up the playbar to do what it does best, YouTube music videos come to life know. If I'm honest I was reluctant to spend the amount I did even when it was on at special price I'm glad I did.
Excellent supplier. Quality of goods and service not to be faulted.
Initial impressions very good. Still tweaking settings
A fantastic addition to my Sonos collection bring my home to 13 in total. I have the play bar, beam, a play 5 and 3 play 3s of two are my rears speakers and 6 play 1s and now I am complete my my sub
Brilliant device . Completes my sonos collection
Wasn't sure how this Sonos amp would turn out and actually sound... oh boy this this is mega! 10/10
Yes it is expensive & yes it is a luxury item/purchase. I have been pondering buying one for a year plus now & watched the price dip, missed it, then climb. Finally took the plunge, when they agreed to match the recent Sonos direct offer. Basically rolling the price back to where it was when I first started looking them. My word, what a piece of kit? Makes an unbelievable difference to the sound! I thought the playbar was good, then couldn't believe the difference adding a pair of play 1's. But this is the tip of the iceberg. The depth the sub adds is immense if not incredible. It truly can only be described as soul shaking. Anyone contemplating adding one on, don't delay, just do it; you won't regret the spend. Even if you don't have a 5.1 system for the TV, just the depth it adds to audio alone is worth it. I added mine to my bedroom play 3 when it first arrived, as the lounge wasn't ready (busy decorating) difference again beggers belief.
Wow Did take me a bit to decide However perfect choice Amazing sound quailty First explosion made me jump off my seat lol
Was humming and harring about getting sub because the base on playbase was very good, but glad I did. The first explosion on a film I was watching made my wife jump up off the settee, the room actually vibrated so had to turn base volume on sub down. There quite expensive but I'm glad I purchased it. Dave
took a long time before ready pass over the kind of money required to purchase a Sonos sub, my regret is not the spending of the cash, it is not buying it sooner !
I've been after a Sonos Sub for some time now. The impending price rise forced my hand really but the addition to my playbar and 2 play ones it now completes the 5.1 set and the difference is quite significant. Still think it's expensive but it is quality and you do get what you pay for.
Brilliant piece of kit, awesome performance, easy to set up and just works. Best price available online from Smart Home Sounds and first class service.
Added the sonos sub to home system that includes a playbar, a play 5, two play 3 and two play 1 units. Fantastic sound throughout the house and particularly in the lounge that includes the sub, playbar and two play 1 speakers. expensive but worth the cost.
A beautiful piece of engineering,looks and most importantly sound.Love it.
A very nice thing to have, sounds great, good build, expensive of course, and interesting that you have given me plenty of time to appreciate it before asking for a review.
Extremely good quality brilliant sound pretty pricy