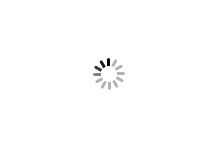 Sonos Amp
The versatile amplifier for powering all your entertainment
The all-new Sonos Amp for powering all your entertainment. The next-gen replacement for Connect:Amp now available
More Details
0% Finance: From only £36.13 per month!
---
Lowest price promise. Seen it cheaper?
Sonos Amp: The all-new powerful wireless amplifier
More Power. More Possibilities
Sonos Amp is the all-new versatile amplifier for powering all your entertainment. The next-gen replacement for Connect:Amp brings the audio content you love to every room in your home whiist delivering twice the power of its predecessor with added features and versatility.
Power your bookshelf, floor-standing, in-wall, and in-ceiling speakers
At 125 Watts per channel, Sonos Amp delivers high fidelity sound to the most demanding speakers
AirPlay 2 enables you to stream everything you love direct from your Apple device
Connect your TV via HDMI-ARC to create the ultimate entertainment system
The Sonos app brings all your streaming services and room controls together in one place
Create your Ultimate Entertainment System
Sonos now supports over 100 streaming services and AirPlay 2, so you can play music, audiobooks, podcasts, radio stations, videos and more from the apps you prefer.
Alternatively, use Sonos Amp's dedicated line-in port to connect any audio device, including a turntable to power your vinyl collection. Direct digital input eliminates the need for analog conversion, resulting in crisp, undistorted sound for music streaming and TV.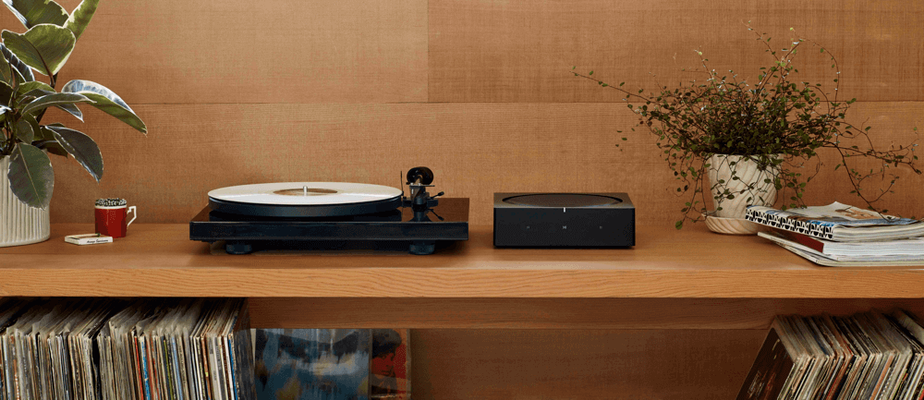 Upgrade your TV experience

Connect to your TV via HDMI-ARC to take TV viewing to the next level. Easily add a pair of in-wall speakers for your TV for shows, movies, and games, as an alternative to a soundbar. Use two Sonos Amps for 4.0 surround sound.
Amp also has a built in IR receiver to integrate your existing TV remote for seamless day to day use.
Or use Sonos Amp to add wireless rears to your Sonos Beam, Playbar or Playbase.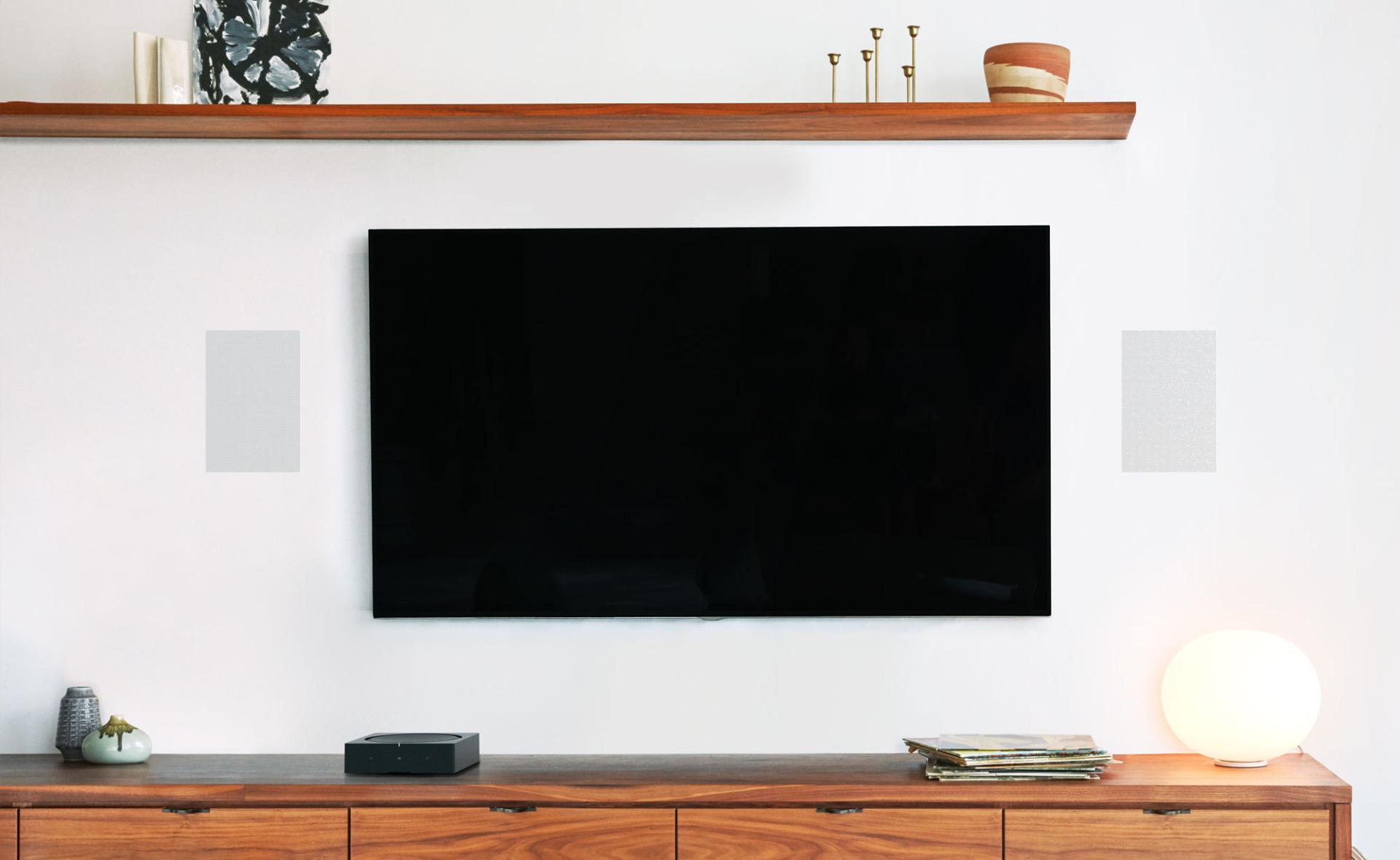 Better over time
Sonos regularly updates with new features, voice assistants, services and API integrations, so your options are always up to date and improving.
Use Sonos Amp to power in-ceiling and in-wall speakers
Power ceiling speakers for a discreet finish or easily expand your home Sonos sound system to the garden by connecting external speakers to your garden. This makes it ideal if you are considering a home extension or your home is in first fix stage.

Not sure which ceiling speakers to buy?
Read our handy blog which gives you all the information you need to know, or get in contact with one of our specialists.
Extended Features
Stereo or dual mono sound - Choose how you want to configure the sound in the Sonos app to create the best possible listening experience.
Custom speaker connectors - A pair of threaded connections for left and right channels blend into Amp and support high-quality performance. Plus, they're standard diameter so you can remove them and use your own banana plugs.
Expand your system any time - It's easy to add Sonos speakers and connect them over WiFi for listening in more rooms.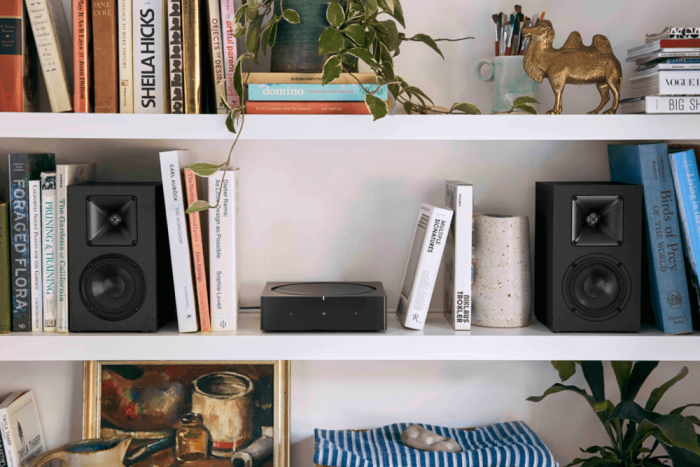 Sonos Amp FAQs
Q. What speakers can I use with Sonos Amp?
A. Sonos Amp can power all sorts of passive speakers like floor-standing, bookshelf, in-ceiling, in-wall and even outdoor speakers that rely on a separate amplifier to produce sound.
Q. How many speakers can Sonos Amp power?
A. As Sonos Amp is now much more powerful, it can run 4 or even 6 architectural speakers (in-ceiling, in-wall and outdoor) at 8 ohms.
Q. How do I connect Sonos Amp to my HiFI?
A. For all passive audio like architectural speakers, these require speaker cable that runs from the speakers to the Amp. Amp supply banana plugs to make the connection process simple.
Sonos Amp also comes with a line in port to connect other HiFi equipment up like a CD player or turntable.
Q. Can I use Sonos Amp for TV audio?
A. Sonos Amp comes with an HDMI-ARC input to connect directly to your TV if you want to listen to TV audio out of the speakers you've installed with Amp.
Alternatively, use Sonos Amp with a pair of in-ceiling or in-wall speakers as surrounds to either a Sonos Beam, Playbar or Playbase. In this scenario, your Amp does not need to be connected to the TV via HDMI-ARC.
Find out more....
Introducing Sonos Amp: The Installer's Dream
Sonos Speed Dating: Get to Know the New Sonos Amp in 3 Minutes or Less
More Information

| | |
| --- | --- |
| Product Subheading | The versatile amplifier for powering all your entertainment |
| Weight (Kg) | 2.1000 |
| Brand | Sonos |
| Colour | Black |
| Manufacturer | Sonos |
| Warranty | 6 years |
| Width | 217mm |
| Height | 64mm |
| Depth | 217mm |
| In the box | Sonos Amp, Sonos banana plugs (2), AC power cord, warranty and regulatory booklet, and Quickstart Guide. |
| Finish | Black with black and silver banana plugs |
| Max Power | Class-D digital amplifier. 125 Watts per channel at 8 ohms |
| Connectivity | Connects to home WiFi network with any 802.11 b/g/n router. 802.11n only network configurations are not supported; you can either change the router settings to 802.11 b/g/n or connect a Sonos product to your router. |
| Networking | Dual Ethernet ports can connect Amp to a wired home network and allow for connection additional Sonos players |
| Audio | Subwoofer output: Auto-detecting RCA type, user-adjustable 50-110 Hz crossover |
| System Requirements | Passive speakers with speaker wire, broadband internet, and Sonos app. |
| Top-panel | Touch interface with volume up/down, previous/next track, and play/pause. |
| Line In | Audio device with analog RCA output or optical output (optical adaptor required). TV device with HDMI ARC or optical output (optical adaptor required). |
| Music connectivity | Airplay 2, Spotify Connect |
At Smart Home Sounds we pride ourselves on customer satisfaction and want our customers to be 100% happy with their purchase.
We offer 30-day hassle-free returns and personalised service from real live people. If an item doesn't meet your expectations, simply return your item to us in its original condition and packaging within 30 days for a full refund or exchange.
Want to return a faulty or damaged product? Don't worry Smart Home sounds will arrange a collection or exchange should this be necessary.
The amp is great, good sound and easy to play music from the streaming service. The only slight let down is the Sonos app which is nowhere near as good as iTunes for finding or sorting music. Connecting it to the network was a bit tricky as the app found the amp ok but kept reporting that it couldn't connect to it. It was only when I checked the rooms in the app before trying yet again that I realised it had actually connected.
Sonos Amp has gave life to my old book shelf speakers. I can now easily listen to my favourite radio stations and Apple music with the Sonos app. I upgraded from a standard 100w per channel 2 chanel amp but Amps feels & sounds alot more powerfull. Good job Sonos!!!