Specifications of the Sonos Beam
Weight (Kg)

2.800000

Brand

Sonos

Manufacturer

Sonos

Warranty

6 Years

Width

651mm

Height

68.5mm

Depth

100mm

Amplifiers

Five Class-D digital amplifiers perfectly tuned to match the speaker drivers and acoustic architecture.

Drive Unit Complement

Four full-range woofers ensure you'll hear the faithful playback of mid-range vocal frequencies plus deep, rich bass. One tweeter creates a crisp and clear dialogue. Three passive radiators help improve deep bass

Connectivity

Connects to your home WiFi network with any 802.11b/g, 2.4 GHz broadcast-capable router for uninterrupted wireless streaming. Connects directly via rear surrounds or Sonos Sub to 5 GHz broadcast.

Networking

One 10/100 Mbps Ethernet port. Wire directly to your router to operate your Sonos if WiFi is unstable.

Audio

Adjustable bass and treble controls let you customise your sound by individual room or groups of rooms.

Microphone array

Five far-field microphone array used for advanced beamforming and multi-channel echo cancellation.

Top-panel

Capacitive touch control for volume up/down, previous/next track, play/pause, microphone mute. LED indicates status, mute status and voice feedback.

Privacy

When the microphone LED is on, Beam is ready for a voice command. When the light is off, the microphone is off.

Line In

HDMI ARC HDMI Cable connects to your TV's HDMI ARC input.

Cable Length

1.5 meter HDMI cable - 1 Power Cord - 2 meter

In the box

Sonos Beam, power cord, HDMI cable, Optical Audio Adapter, Sonos Beam QuickStart Guide and Legal/Warranty information.

Digital Assistant

amazon, google

Music connectivity

Airplay 2, Spotify Connect
At Smart Home Sounds we pride ourselves on customer satisfaction and want our customers to be 100% happy with their purchase.
We offer 30-day hassle-free returns and personalised service from real live people. If an item doesn't meet your expectations, simply return your item to us in its original condition and packaging within 30 days for a full refund or exchange. (please note, for hygiene reasons we are unable to give refunds on in-ear headphones if used)
Want to return a faulty or damaged product? Don't worry Smart Home sounds will arrange a collection or exchange should this be necessary.
Sonos Beam - enhance your TV audio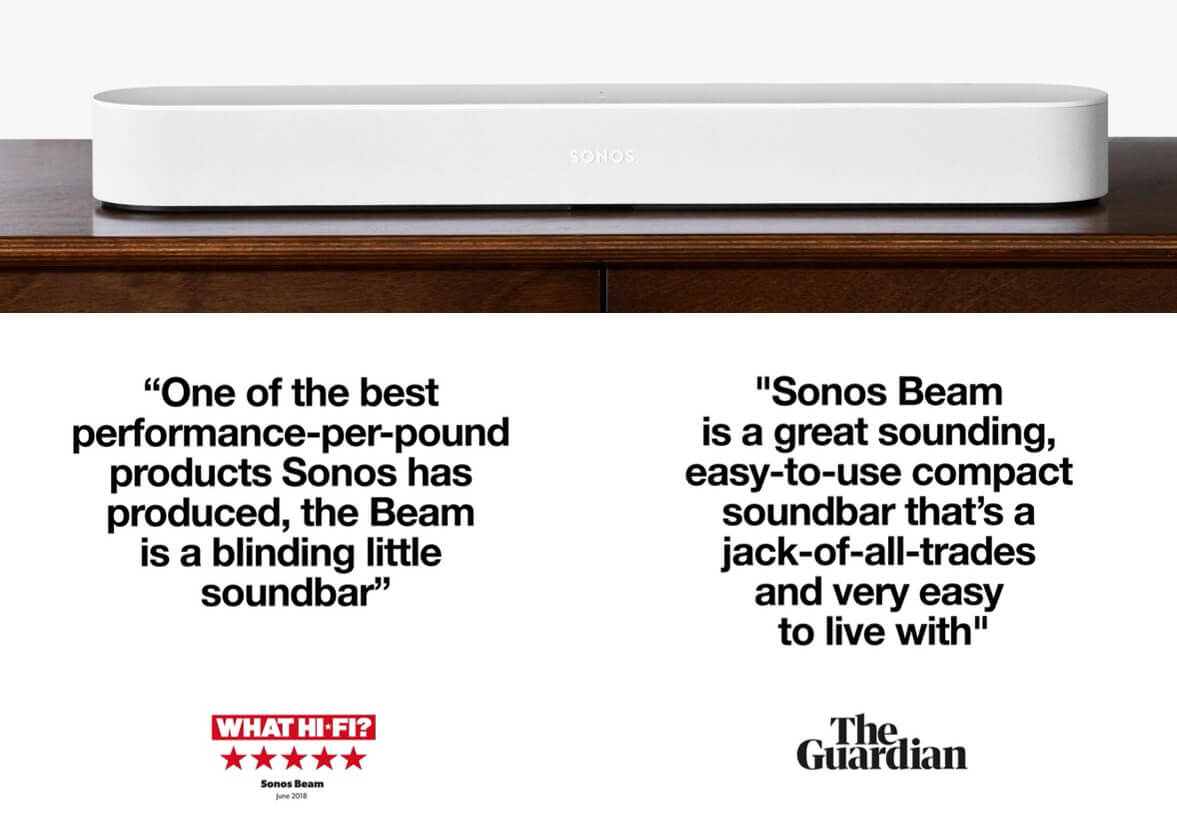 The Beam is Sonos' 3-in-1, compact smart soundbar. Whether it's film, music, gaming or something else; take your content to the next level. Sonos' most advanced and award winning soundbar at an affordable price point is sure to greatly improve your TV audio.
Built-in voice control with Amazon Alexa or Google Assistant
Immersive cinema sound
Add surround sound rears wirelessly
Simple setup and control
Apple Airplay 2 compatible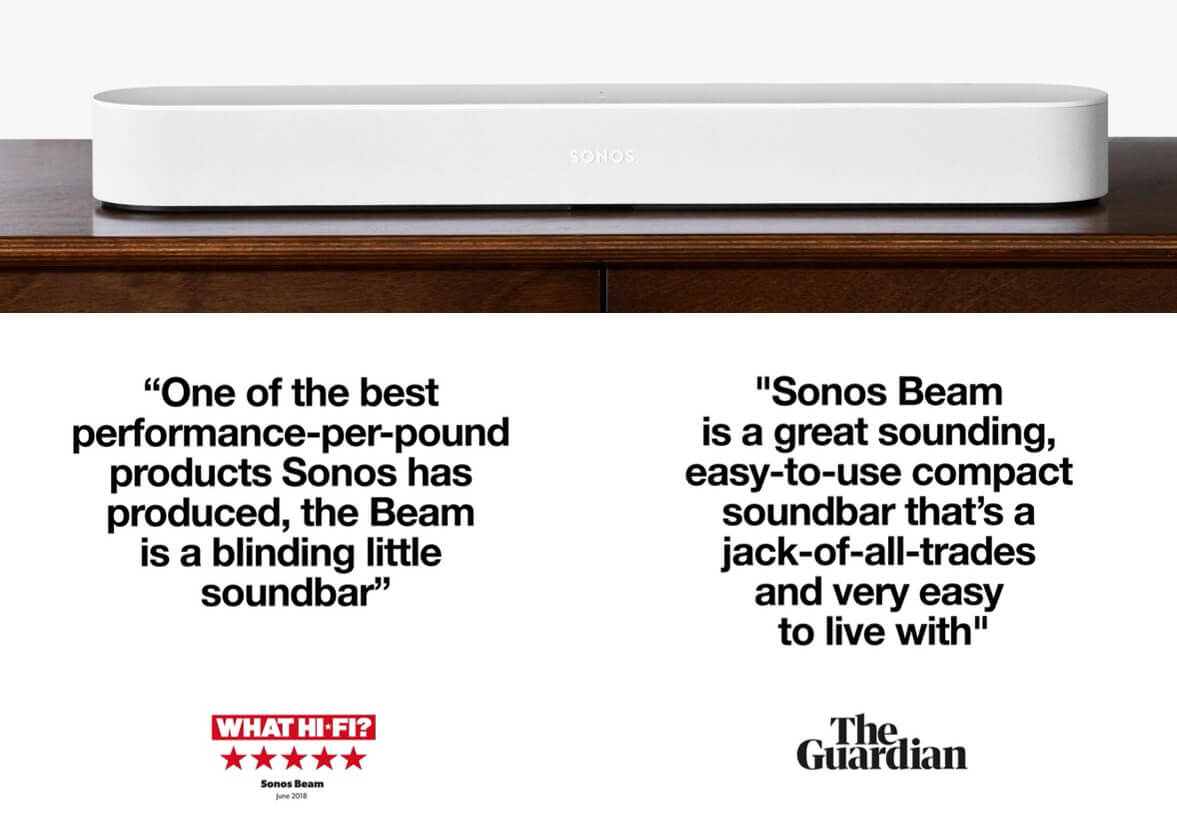 Immersive home cinema experience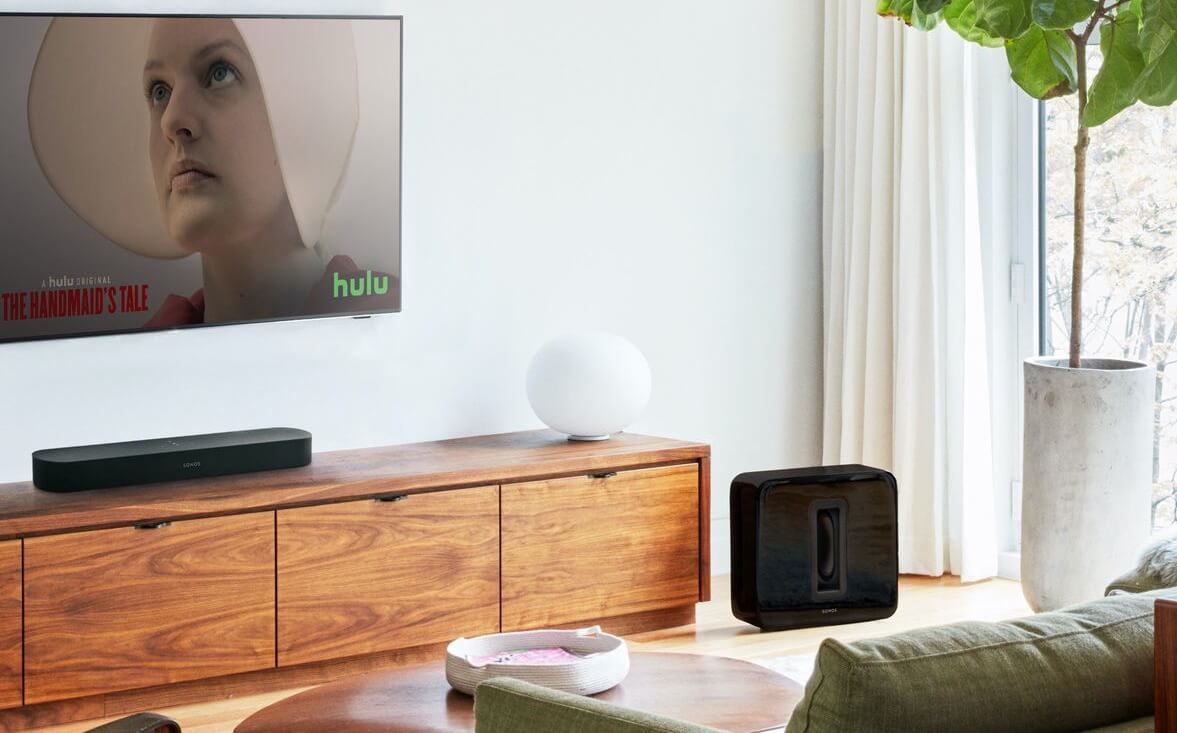 Experience your favourite movies better than ever before with the Sonos Beam. Developed by Oscar winning sound engineers, the Beam emphasises human voice to help you follow the story and supercharges the bass to take you deeper into the action.
Add surrounds without the wires
The Beam gives you the front 3 channels in a 5.1 set up. Wirelessly add 2x Sonos One or One SL as surround sound rears or take things one step further by adding the Sonos Sub for extra bass and to provide a fully immersive home cinema experience.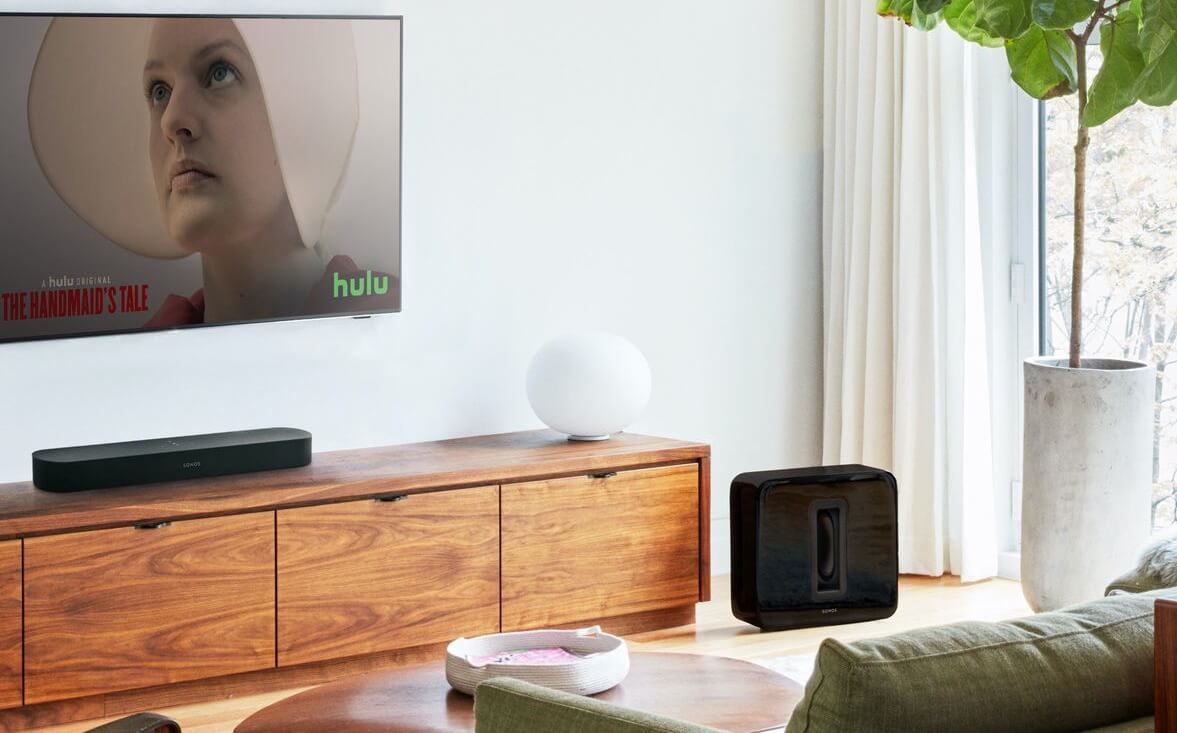 Superb sound output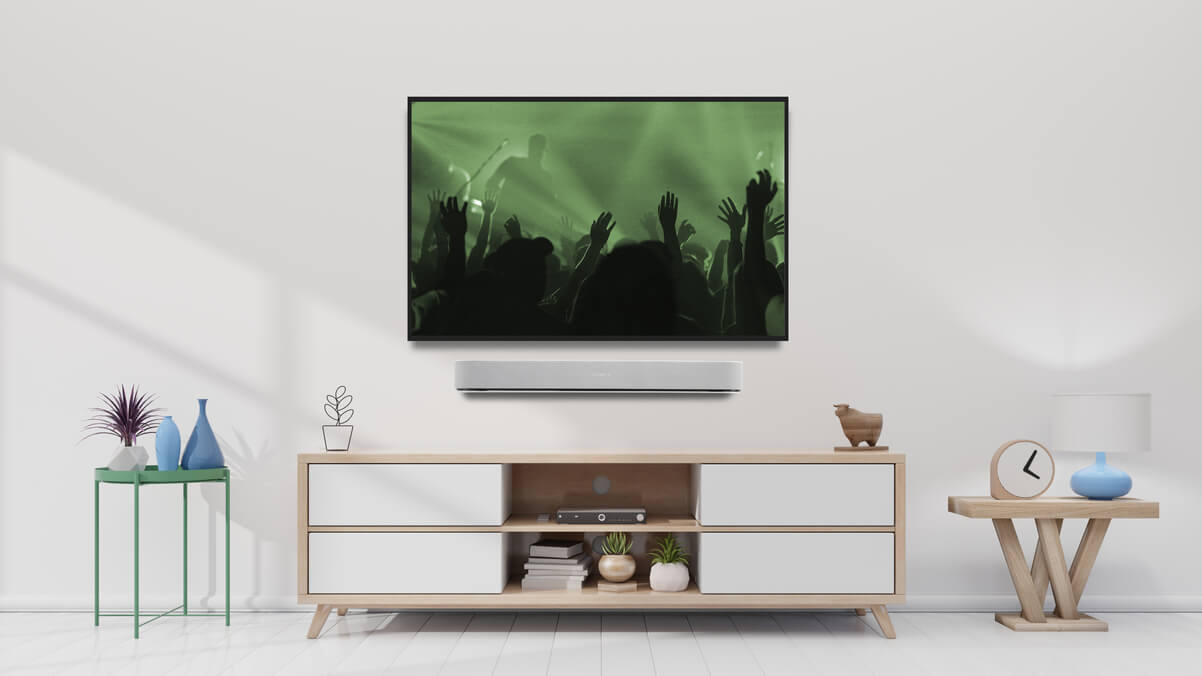 With four full-range drivers and a tweeter, the Beam produces a crystal clear sound. By the nature of it's design, the speaker also pushes the sound wider and further, giving you a broad sound that demands attention.
To make sure you get that 'edge of the seat' thrill' action movies are designed for, three passive radiators supercharge the bass making you feel every explosion and engine rev that graces your screen.
Nightmode is a handy inbuilt feature allowing you to suppress louder, more 'bass-y' sounds, making sure you don't wake up the kids!
Speech Enhancement makes more of the vocal sound channel, a great feature if you occasionally struggle to follow what's being said.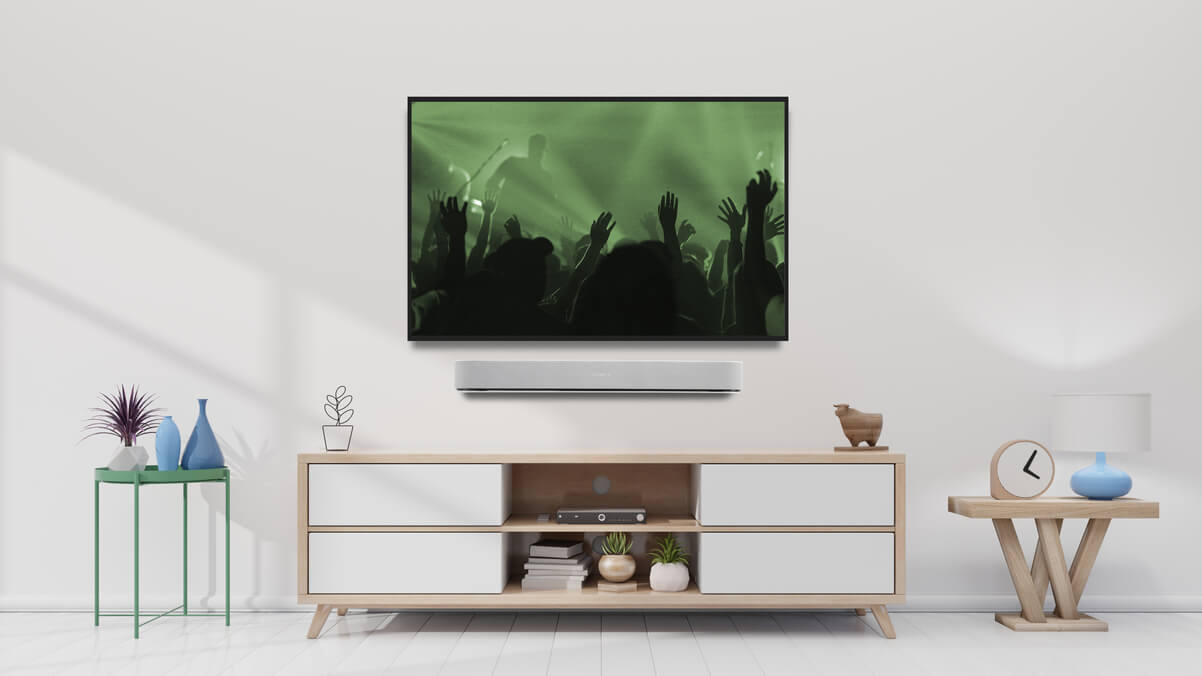 Voice control from either Amazon Alexa or Google Assistant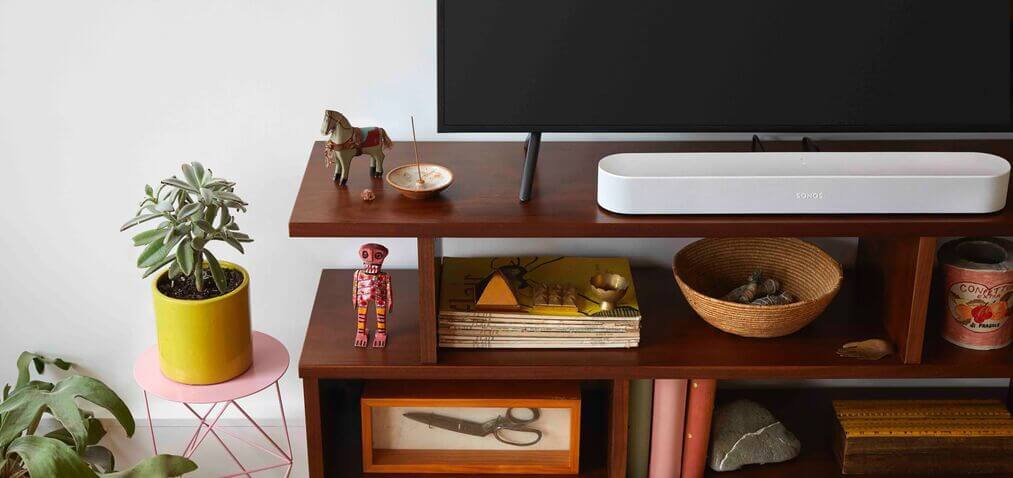 Choose between Alexa or Google Assistant to control the Sonos Beam using your voice. Search for any artist or song, turn on your TV, check the news and even control your smart home hands-free.
With five, far-field microphones built-in Beam can hear your commands from the opposite side of the room, even when music is playing.
As seen in other voice-controlled Sonos products, Sonos respects that privacy is paramount. Use the mute button on the top panel to cut the power to the microphones whenever you want. If the LED is off, the microphone isn't powered.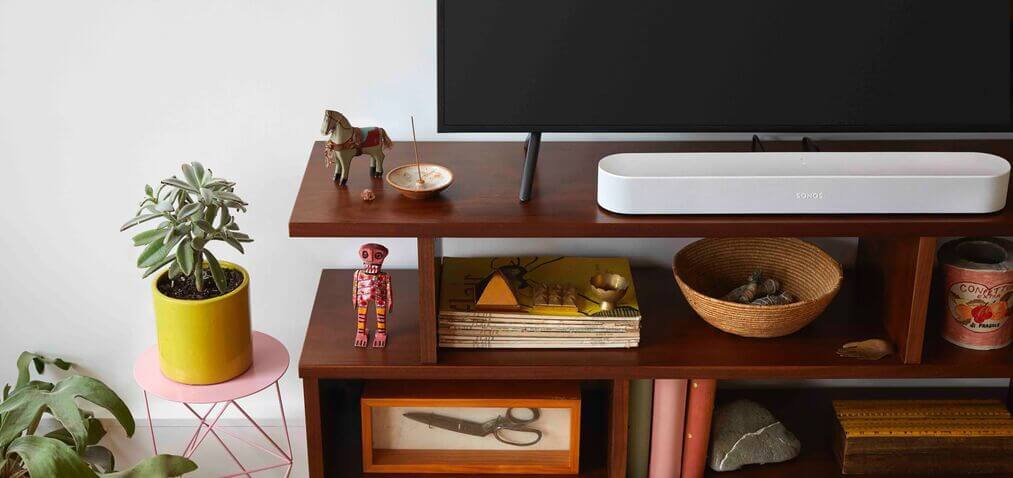 Sleek, compact design
Compact and sleek design fits snuggly in spaces where ordinary soundbars won't.
Slim height and depth also make the Beam visually sleek and unobtrusive, allowing you to focus on the TV you're watching and not the speaker.
There are a range of accessories available for the Sonos Beam including wall mounts.
Simple set-up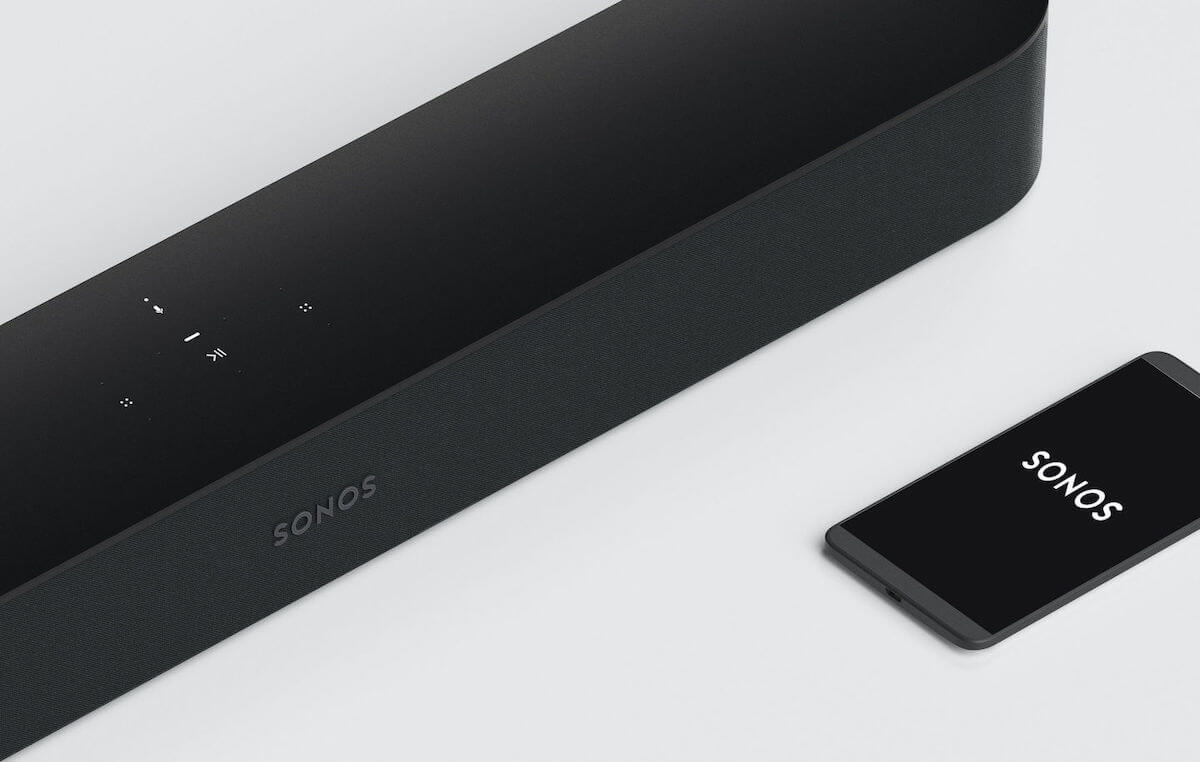 Set up couldn't be easier. Simply plug into mains then connect to your TV via HDMI-ARC. If you don't have HDMI-ARC on your TV, just use the connection converter in the box to link via Optical.
You'll then need to set up the Beam on the Sonos App, a quick process that takes a couple of minutes and unlocks great music streaming over wi-fi.
Setting up the Beam with your remote is also simple, making control seamless. In contrast to more traditional home cinema systems, you save drastically on wiring and set up time.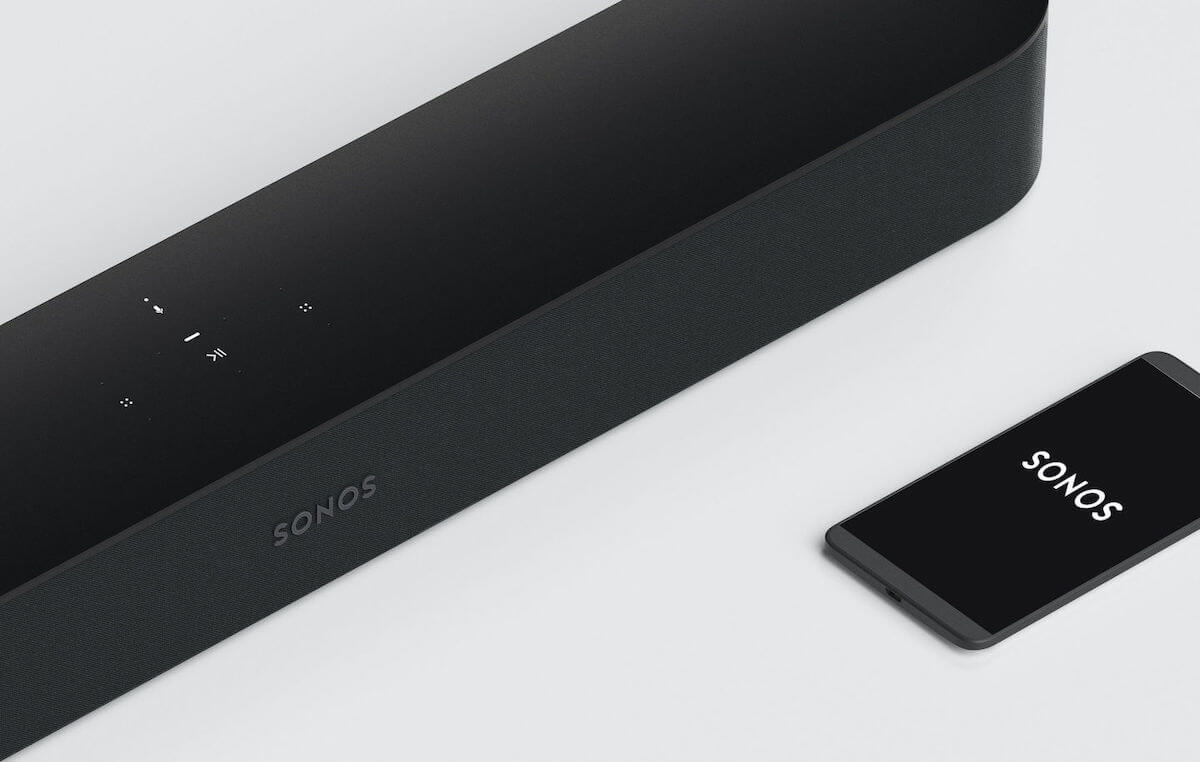 Sonos Beam Pros & Cons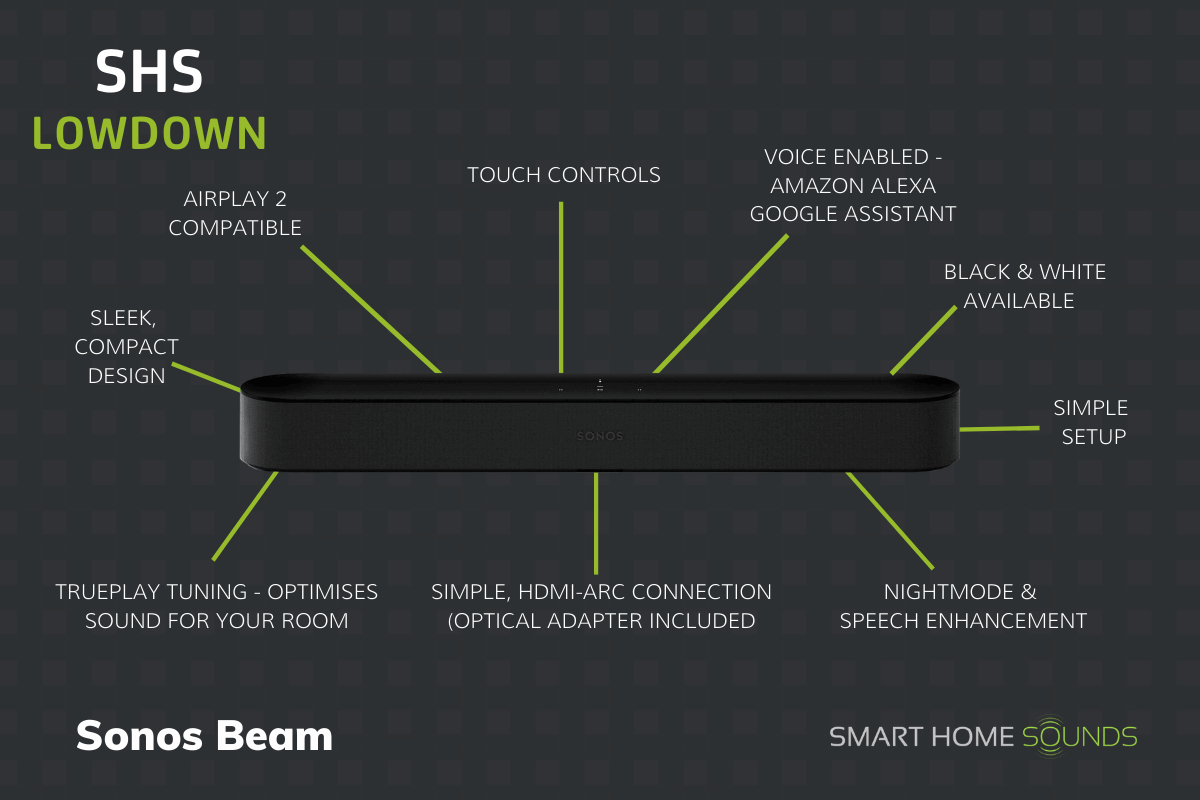 + Simple connection using HDMI ARC
+ Compact design to suit any room
+ Impressive sound for upgrading your TV audio
+ Voice control with Alexa or Google
+ Set up a 5.1 Surround Sound System with 2x Sonos One/ One SLs and a Sub
+ Versatile - allowing you to play music and TV
- No Dolby DTS support
- Can't connect to a non-Sonos subwoofer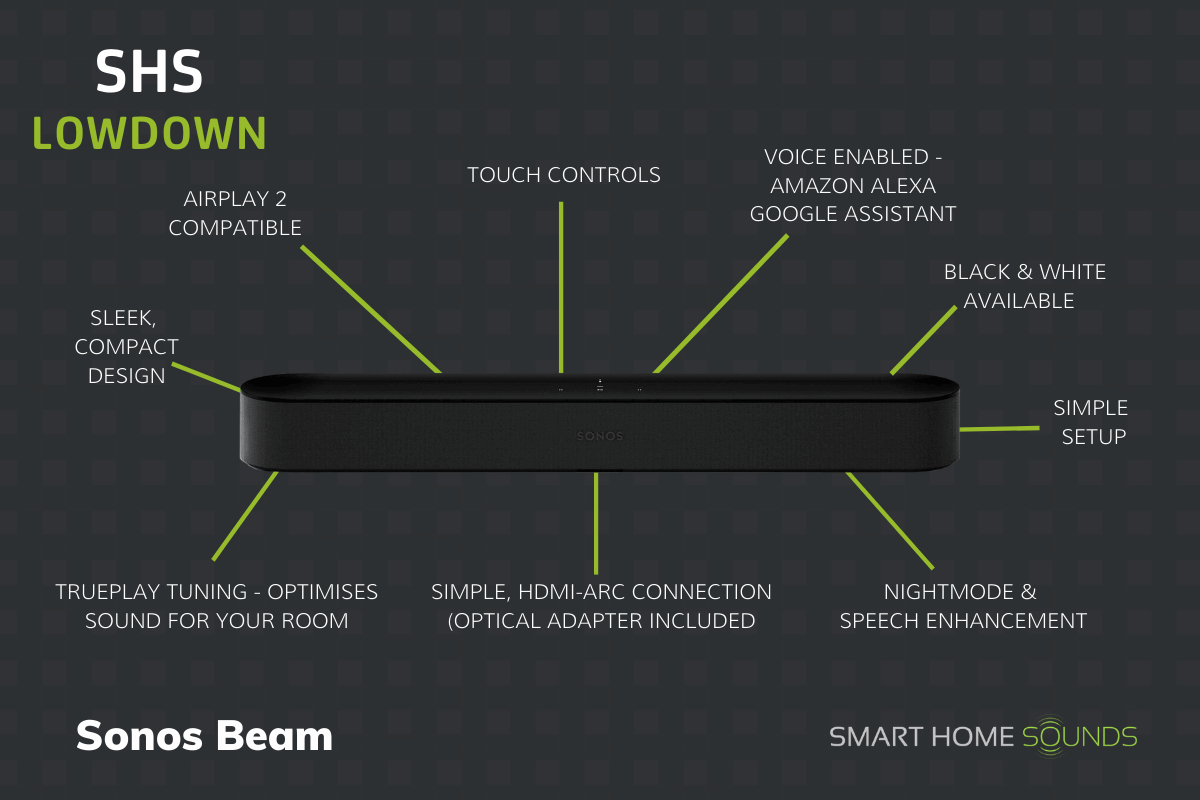 Sonos Beam FAQs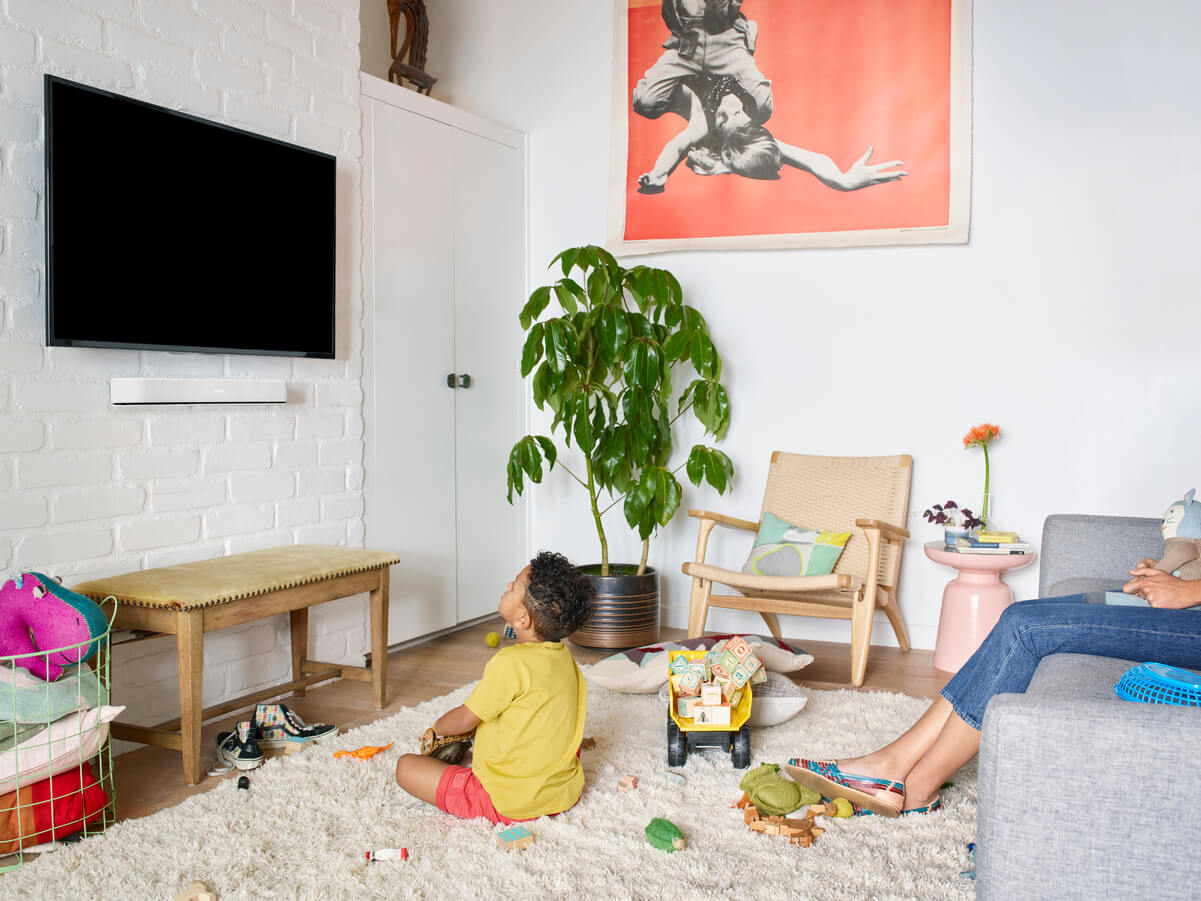 Q - What is HDMI-ARC?
A - ARC stands for Audio Return Channel. Most TVS will have a HDMI- ARC port, enabling synchronisation of audio and picture as well as pairing with your TV remote. If your TV doesn't have a HDMI-ARC port, the Beam comes with an optical audio adapter to connect your Beam via the optical port on the TV. You don't lose much through this method of connection, but Optical will prevent you turning the TV on and off using voice.
Q - Can I wall mount Sonos Beam?
A - Yes the Beam can be wall mounted. Check out our Sonos Beam accessories page for more information.
Q - What audio codecs and formats will Sonos Beam support?
A - Sonos Beam plays audio from PCM stereo and Dolby Digital sources.
Q - What if my TV supports a codec that isn't one of the supported by Sonos Beam?
A - When connected via HDMI-ARC, the Beam automatically detects and selects the best format for both your TV and the Beam. If using the Optical Audio Adapter, PCM stereo and Dolby Digital are supported.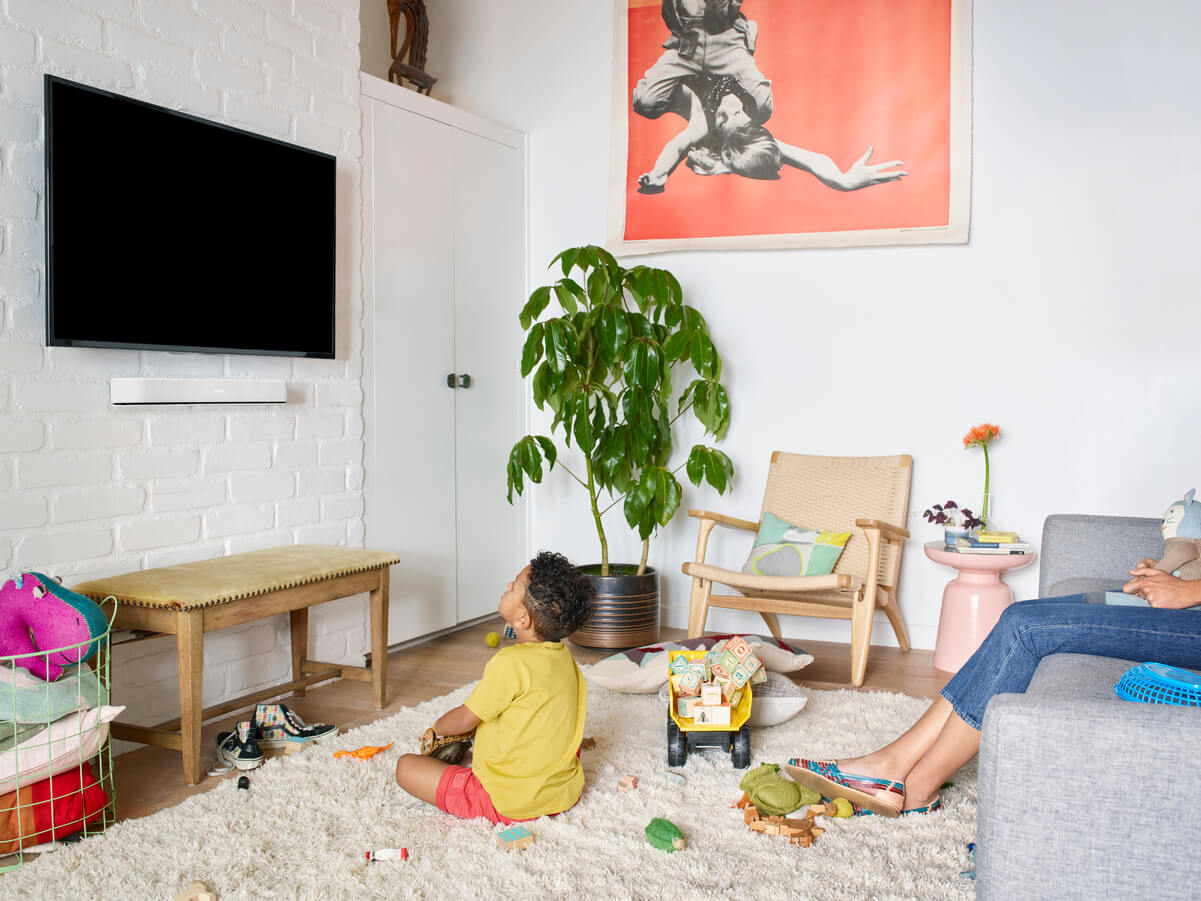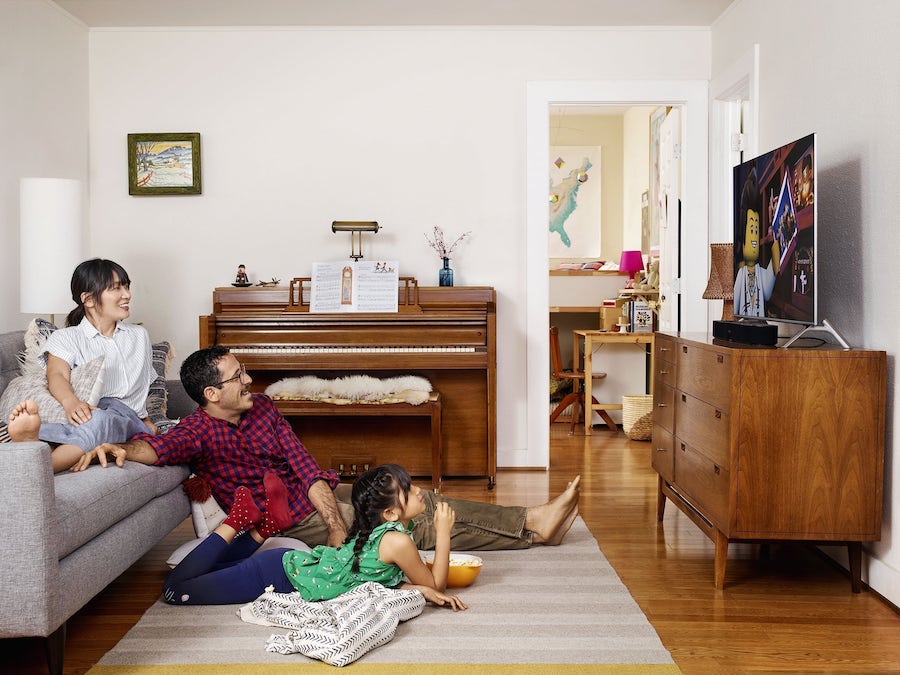 Sonos' bestselling, compact soundbar perfect for your Home Cinema