Getting in touch is easy!
Quick Contact
Customer support and sales opening times
We may be able to save your time with our FAQ page, dedicated to answering your most commonly asked questions.
Monday9am - 5pm
Tuesday9am - 5pm
Wednesday9am - 5pm
Thursday9am - 5pm
Friday9am - 5pm
Saturday10am-5pm (online only)
SundayClosed
---
Visit Our Sonos Listening Pod
Unit 3 The Studios, Cheltenham, GL50 3DN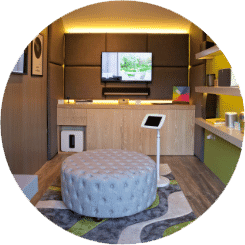 Opening times
Our Listening Pod is currently closed until further notice under government guidelines.
Monday: Appointment Only
Tuesday: Appointment Only
Wednesday: Appointment Only
Thursday: 9.30-5.00pm
Friday: 9.30-5.00pm
Saturday: 9.30-5.00pm
Sunday: Closed
Company Number: 08778776
---
Leave us a message
Feel free to get in touch using the enquiry form below, and one of our team will aim to respond to you within 24 hours.
Contact Form
"*" indicates required fields