Sonos Amp Review: Everything You Need to Know
We preview the next generation of home amplification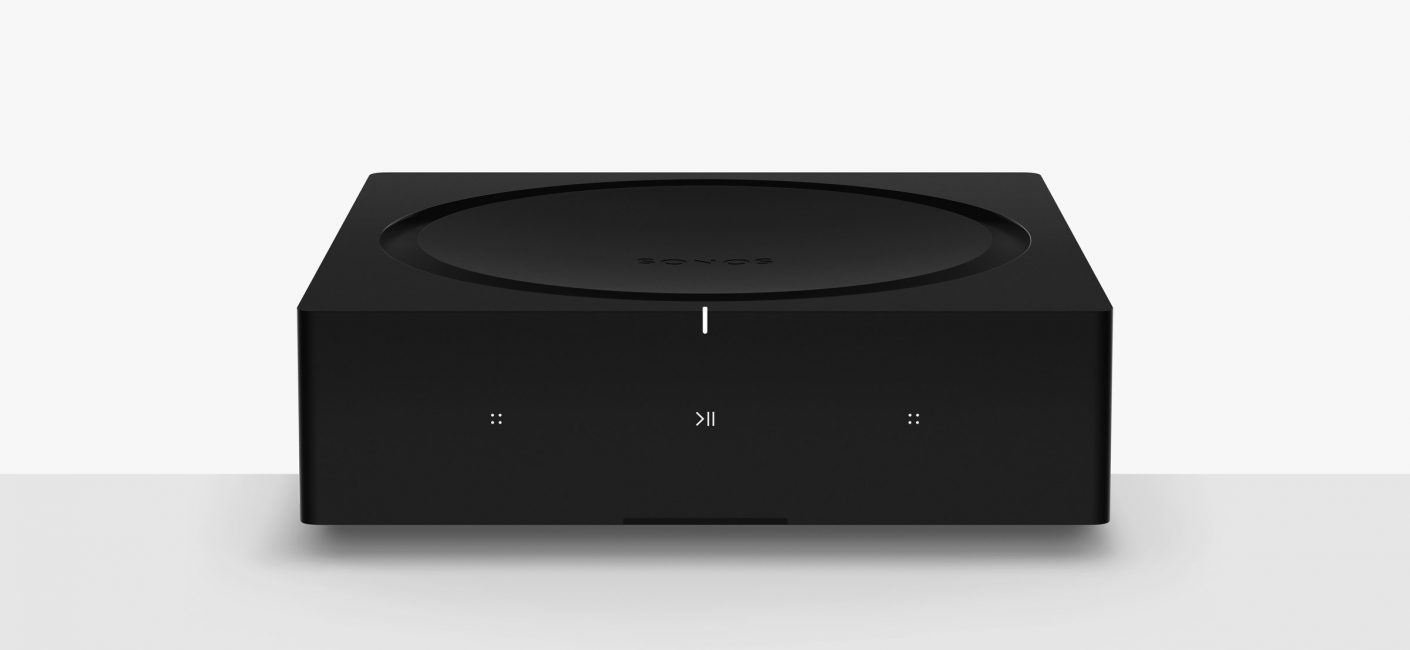 Sonos AMP, The wireless AMPLIFIER FOR POWERING ALL YOUR ENTERTAINMENT
As ceiling speakers are becoming increasingly the go-to option for new homes and extensions, the older Connect:Amp was becoming a very popular product in the Sonos line-up, even despite being over a decade old.
Connect:Amp could power your ceiling speakers or any other passive, third-party speakers you already had and every Connect:Amp you own provided an independent zone, capable of playing its own music source.
The benefit of a Sonos system is it provides customers with an unrivalled music choice as well as a quick and easy selection of products to install on its own, or as part of a whole home Sonos eco-system. While multiple Amps & Sonos speakers can be used to provide audio in every room of your home or grouped together to provide one unified party zone.
However, recent new technology developments like Airplay 2 and HDMI-ARC has meant there is increasing demand for a higher spec wireless Amp. With the release of Sonos AMP, Sonos has added twice the power to drive the most demanding of third party speakers plus added all the latest tech & software features as well as an easy way of connecting and listening to TV audio.
Twice the power @ 125 watts per channel
Being more than twice as powerful than the Connect:Amp, Sonos Amp is capable of blasting up to 125 watts per channel, a big improvement on 55 watts in the Connect:Amp.
This opens up the possibilities to power four speakers simultaneously at a lower impedance rating, as well as offering the extra power required to power any premium speaker.
Sonos Amp is now AirPlay 2 Enabled
With AirPlay 2 functionality built right into the unit, you no longer need to use the Sonos app exclusively to control your music. Using an Apple device, you can cast your audio straight from your iPhone or iPad to the Amp, taking advantage of Apple's latest offering.
HDMI-ARC for the ultimate TV listening experience
Featuring an HDMI-ARC input, you'll be able to connect Sonos Amp directly to your TV's HDMI-ARC output. This will output stereo audio to two speakers for a simple 2.0 system or open up the possibilities for even a 4.0 or 4.1 Dolby Digital system.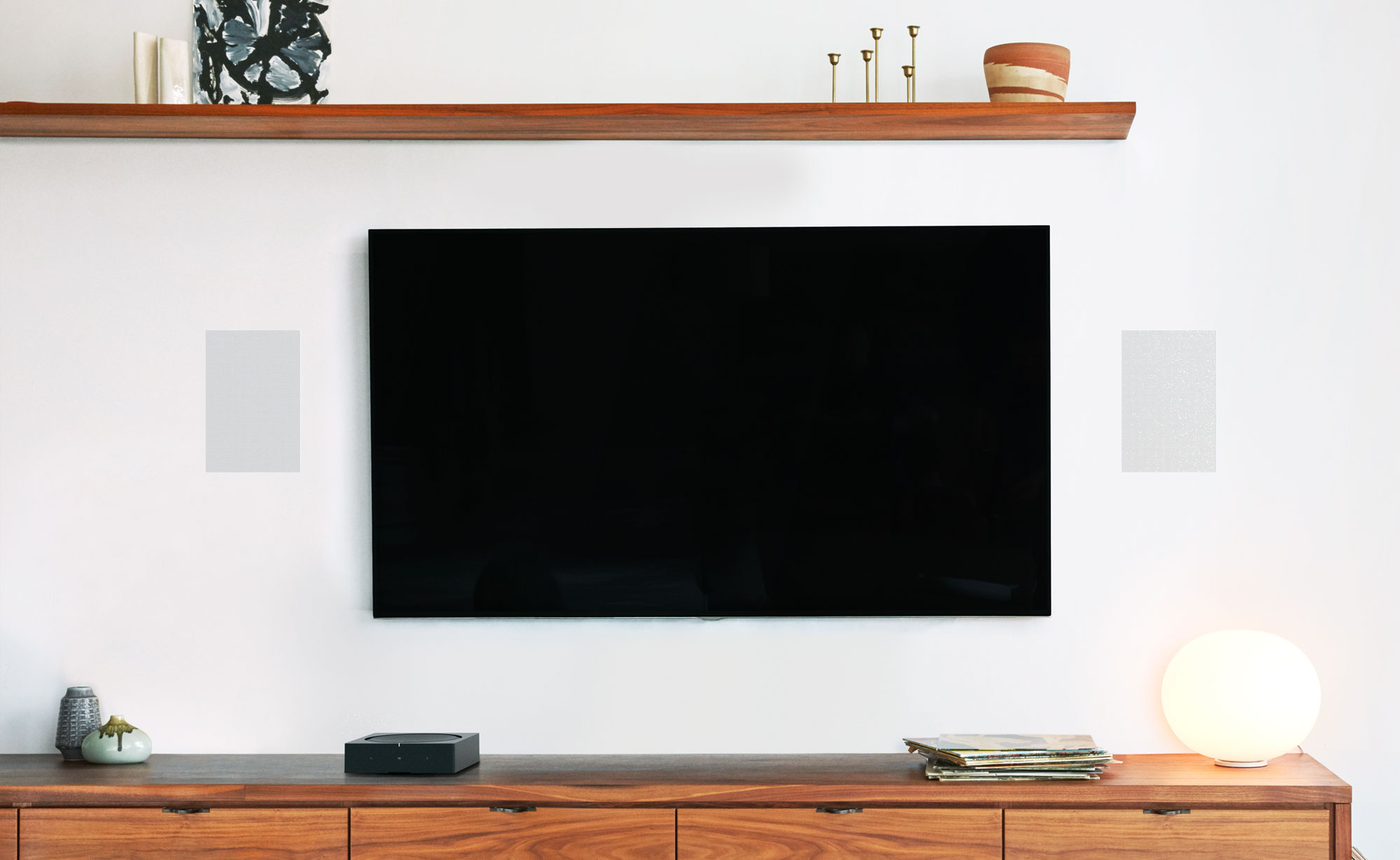 As there is no centre channel, Sonos Amp uses digital signal processing (DSP) to create a phantom centre channel through stereo imaging.
Also new for Sonos Amp is the ability to use your existing TV remote to control TV audio as Amp has a built-in IR sensor to provide a seamless TV audio experience.
Line-In connection for more music choice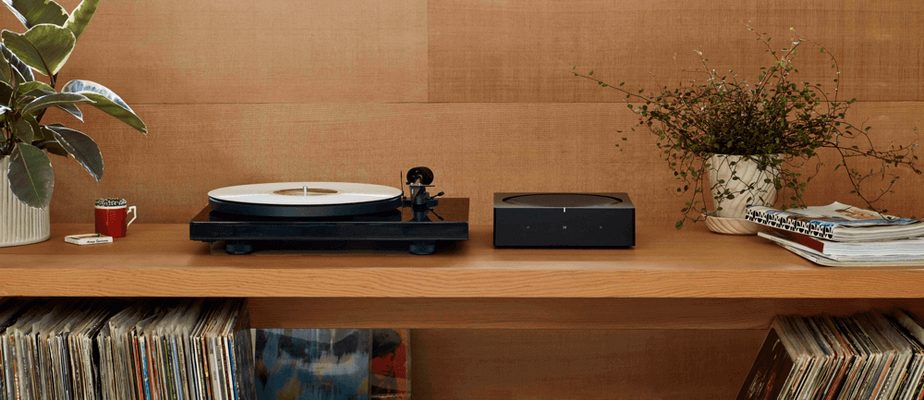 With a dedicated Line-in port on Sonos Amp, you can connect your turntable or CD player to enjoy vinyl, CDs, and audio files stored on your audio devices, in addition to music streaming. Another great feature of the Line-in port on a Sonos AMP is once you hard wire your Turntable or CD player the line-in audio is available wirelessly on any Sonos speaker you have in your system.
Comfortably play your connected turntable audio on your Sonos Beam located in the lounge or your Sonos One in the bedroom. Alternatively, and even better group all your Sonos speakers together and for the first time, you could experience your favourite vinyl in every room of your home by using the power of Sonos wireless technology.
Use Sonos Amp to power your own speakers as part of a 5.1 surround sound set-up
If you would like to use your own speakers as rear surrounds to the Sonos Beam, Playbar or Playbase, simply wire your existing speakers to Amp and link them to your Sonos TV speaker via the Sonos App.
This means Sonos Amp can be in a different location to your Sonos TV speaker and will offer an excellent option for homes that are already pre-wired with a speaker cable.
Installation flexibility
Sonos understands that some clients want to get music in every room from the get-go. This involves purchasing 5, 10 or even more Sonos Amps. That's why Sonos wanted to make the new Amp as "rack-friendly" as possible.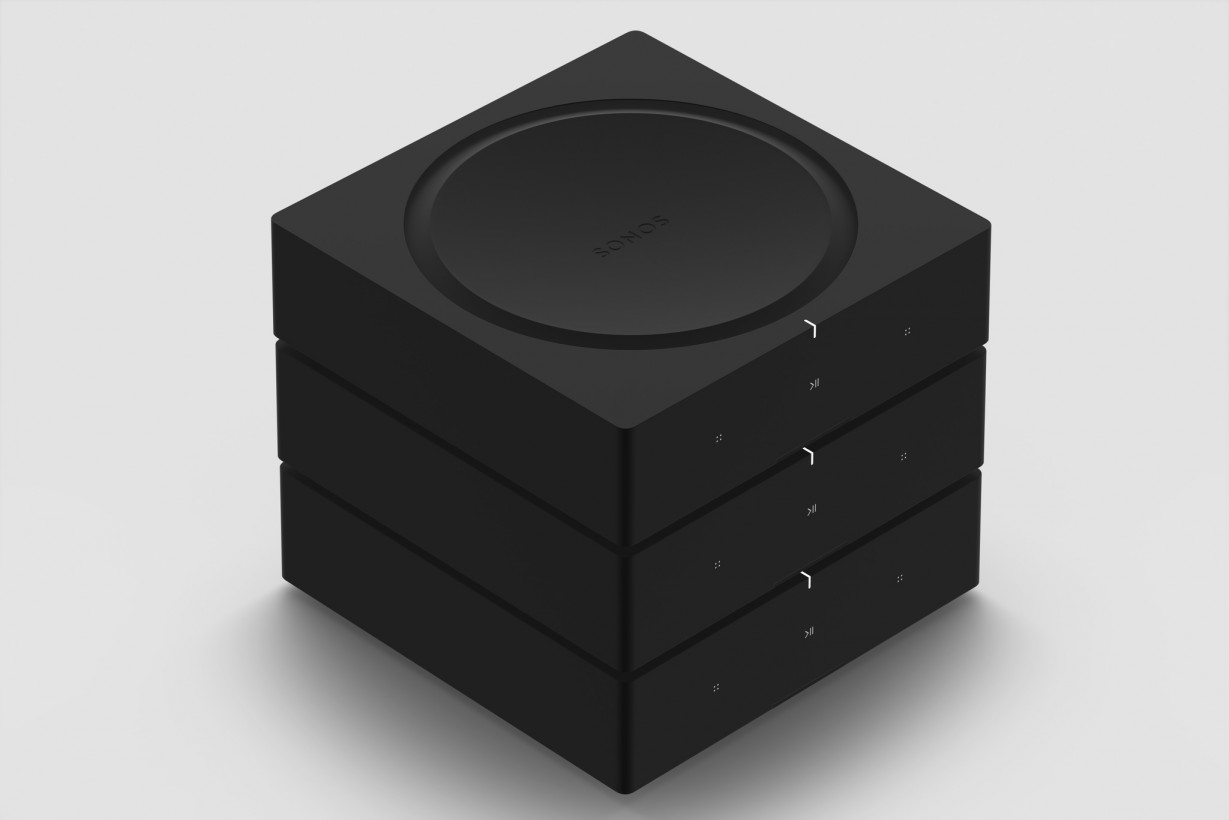 The Amp's design makes it possible to stack multiple Amps on top of each other for a compact whole-home solution. Alternatively, Flexson will be offering solutions, that will allow you to wall mount Amp in singles, stack multiples on top of each other, or stack them vertically like files.
The Amp has undergone a facelift and is now only available in what Sonos like to call "Stealth Black" (officially named "Rack Black"), the Amp also comes with the new touch control panel found on Sonos' newer products for play/pause, skip/previous and volume control.
Sonos Amp underwent an intensive testing process. It has been tested thermally, for emissions and drop tested. The circular design on the top of the product is a vent to regulate heat.
Sonos have stated they've even tried to pour cola in it and drop coins in it.
This thing has been built to last for a very long time.
Sonos AMP will get better over time
Along with regular Sonos updates that will constantly add new features to Amp, Sonos have opened up their platform to allow third-party developers to integrate with their platform.
With the new programming platform, developers can write their own code to make Sonos speakers provide other uses of its audio platform.
Mentioned updates include notifications from smart home devices, the ability to play custom audio clips, and support for the customizable web service IFTTT is also planned.
We think this a great move by Sonos and will offer endless possibilities such as doorbell chimes when your Nest or Ring smart doorbell are pressed.
We can't wait to see what developers will bring to the Sonos platform and there's no denying the extra value this will bring to users who invest in the Sonos ecosystem.
Other useful SONOS AMP features
Volume Limiter - this is great for businesses or offices who want to prevent misbehaving staff members from cranking the volume up high
Threaded connections for left and right channels are standard diameter so you can remove them and use your own banana plugs.
SUB output - you can, of course, add Sonos SUB wirelessly to AMP but Sonos wanted to offer users maximum flexibility when adding a Sub to Amp. For example, it will be possible to use an in-wall or in-ceiling Sub with Sonos Amp by utilising the Sub output on the rear of Amp.
Two Ethernet jacks are present to allow a hardwired connection both in and out.
The packaging is recyclable and easily folds down after use. This allows for quick and easy disposal.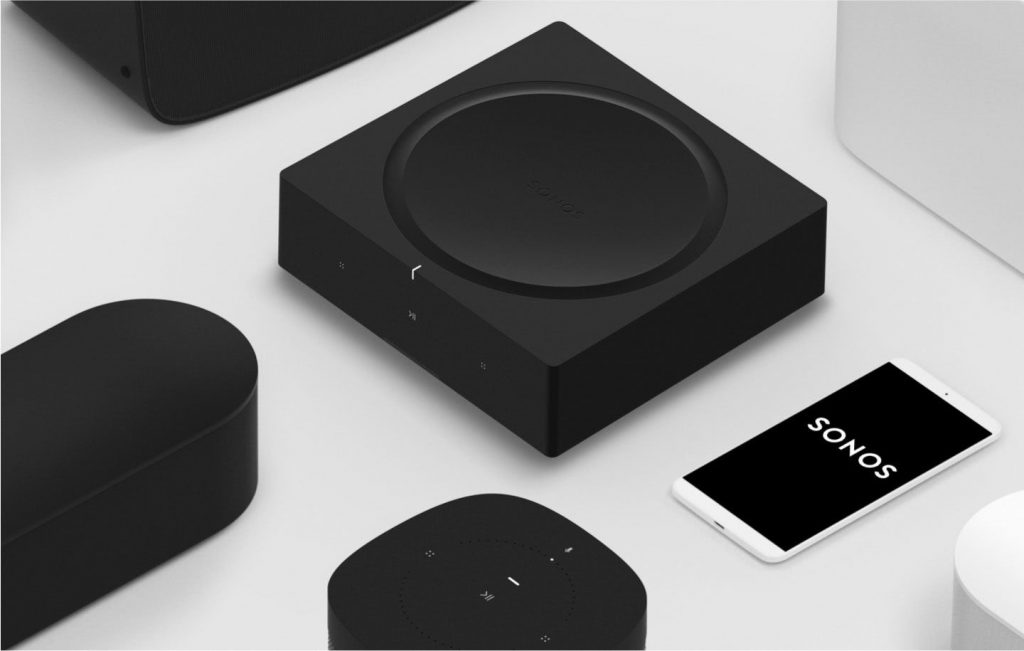 Release Date & Price?
Sonos UK has confirmed a retail price of £599 and is available to order today with a 6-year warranty and next day delivery.
Got a question about the Sonos Amp? Feel free to contact one of our friendly team today.
Please sign up below to stay up to date with all the latest Sonos releases & news!
Related Articles
Get to know Sonos Amp in under 3 minutes