Sonos Speed Dating: Get to Know the New Sonos Amp in 3 Minutes or Less
The new Sonos Amp is here! So what can it do?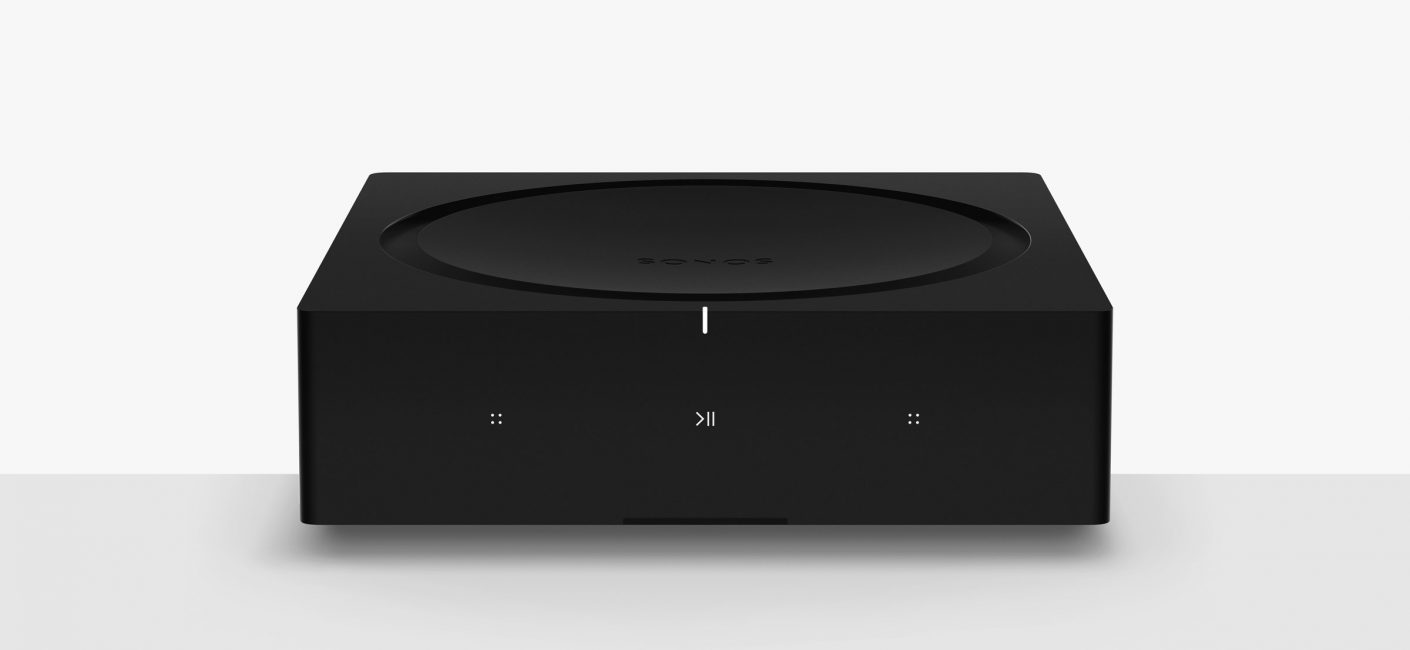 meet the new Sonos Amp
Welcome to our new series of Sonos Speed Dating blogs, designed to bring you news on the latest Sonos tips and products in under 3 minutes of reading time!
What can Sonos Amp do?
Sonos Amp will power your floor-standing, bookshelf or in-wall, and in-ceiling speakers. This will be fantastic for when Sonos release their new line of architectural speakers such as in-ceiling and outdoor speakers later this year, thanks to its partnership with Sonance.
Amp will pack twice the power of the existing Connect:Amp, providing a beefy 125W per channel at 8 ohms. This opens up possibilities to use much more powerful or demanding speakers while integrating with your wider Sonos system.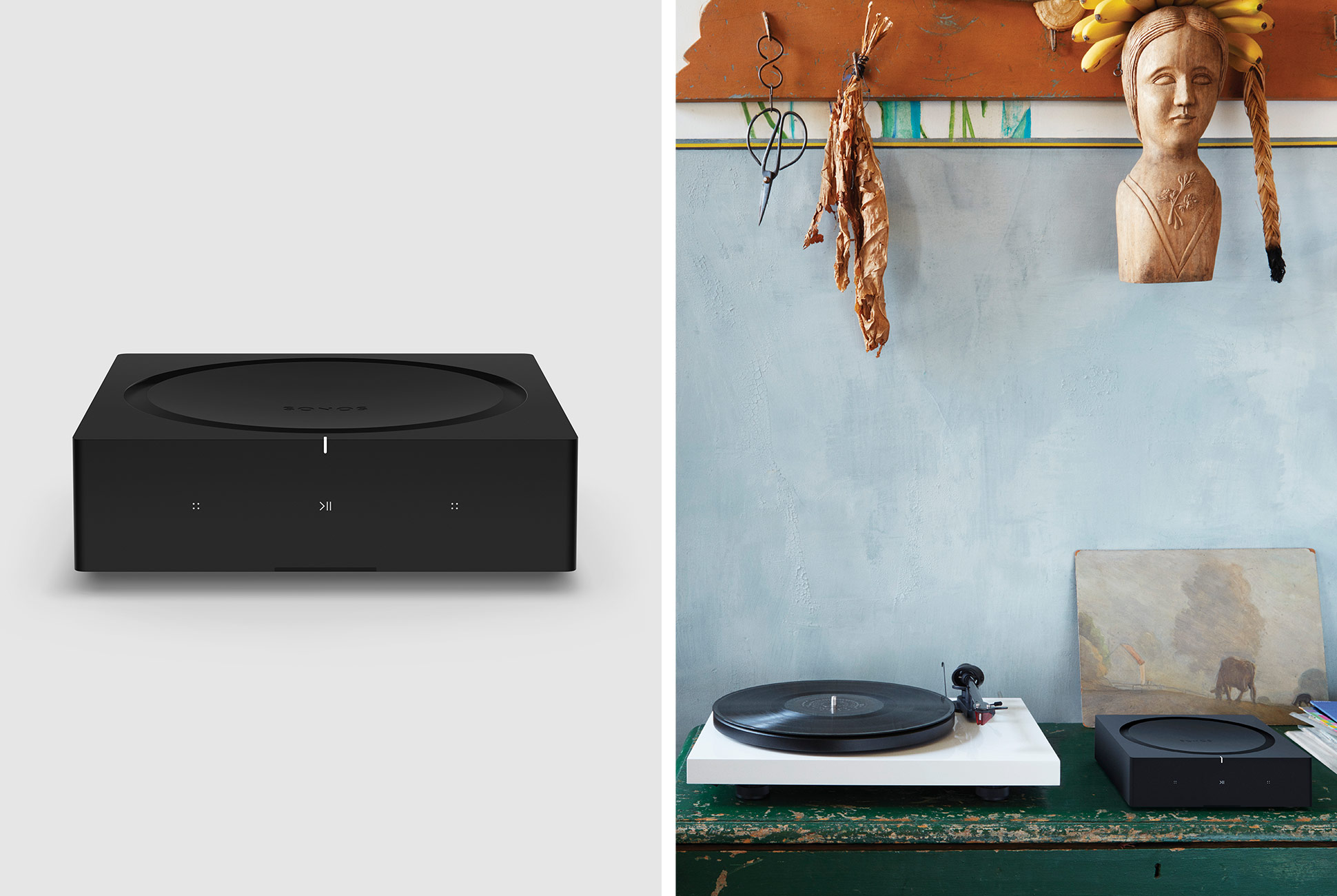 Create the ultimate entertainment system by connecting Sonos Amp to your TV
Following on from the Sonos Beam, Amp will also include an HDMI-ARC input to connect directly to a TV, allowing for 2.0 (stereo) setups. Add another Sonos Amp for 4.0 Dolby Digital setups. An infra-red sensor on Amp will allow for volume control via your existing remote controls.
Send any audio from your iPhone, iPad or Mac using Airplay 2
AirPlay 2 support also means all Apple users can cast any audio straight to the Amp itself for another method of quick and easy, wireless control.
How to use Airplay 2 with Sonos
sonos amp Extra features
- Stackable and rack-mountable. The rubber ring on the top of the unit allows any additional Amps to be stacked neatly on top of each other.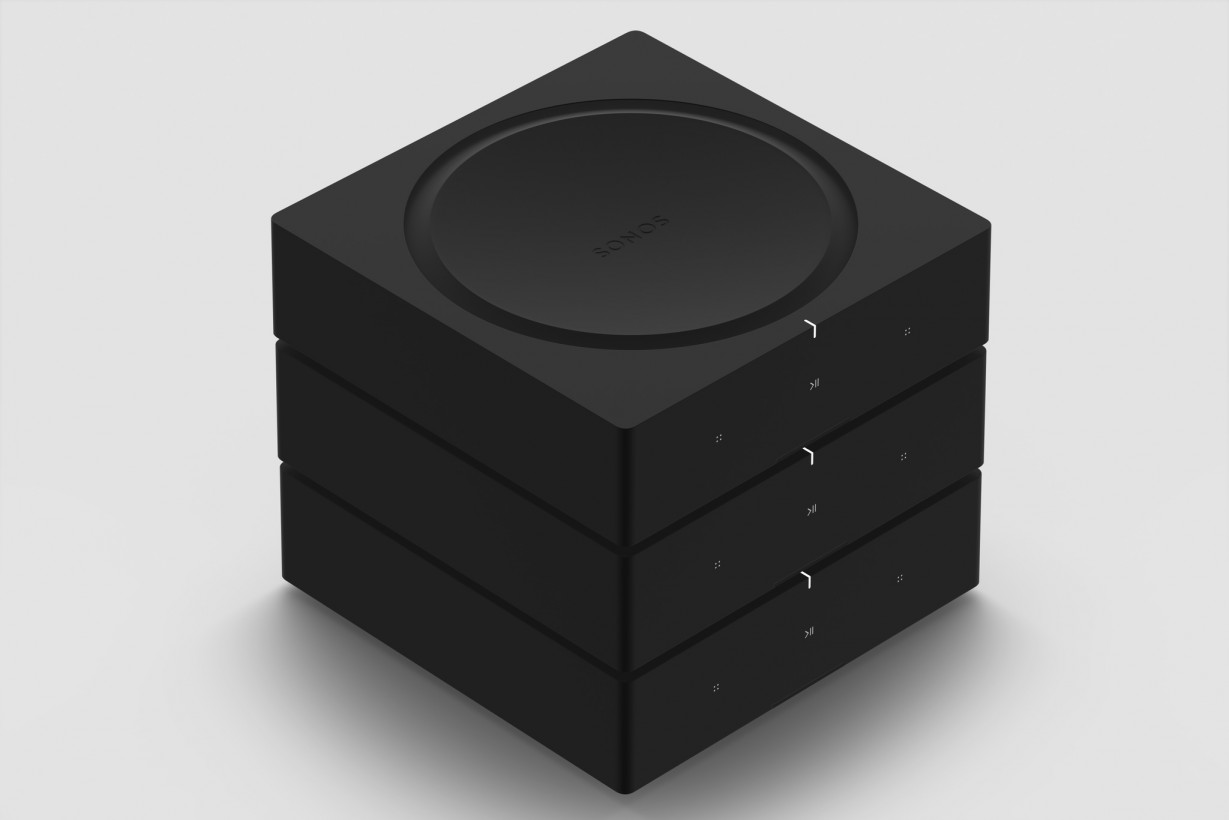 - Touch controls. Amp benefits from Sonos' latest touch control panel for play/pause, volume up/down and skip/previous.
- Sub output to connect your own subwoofer, or use Sonos Sub wirelessly.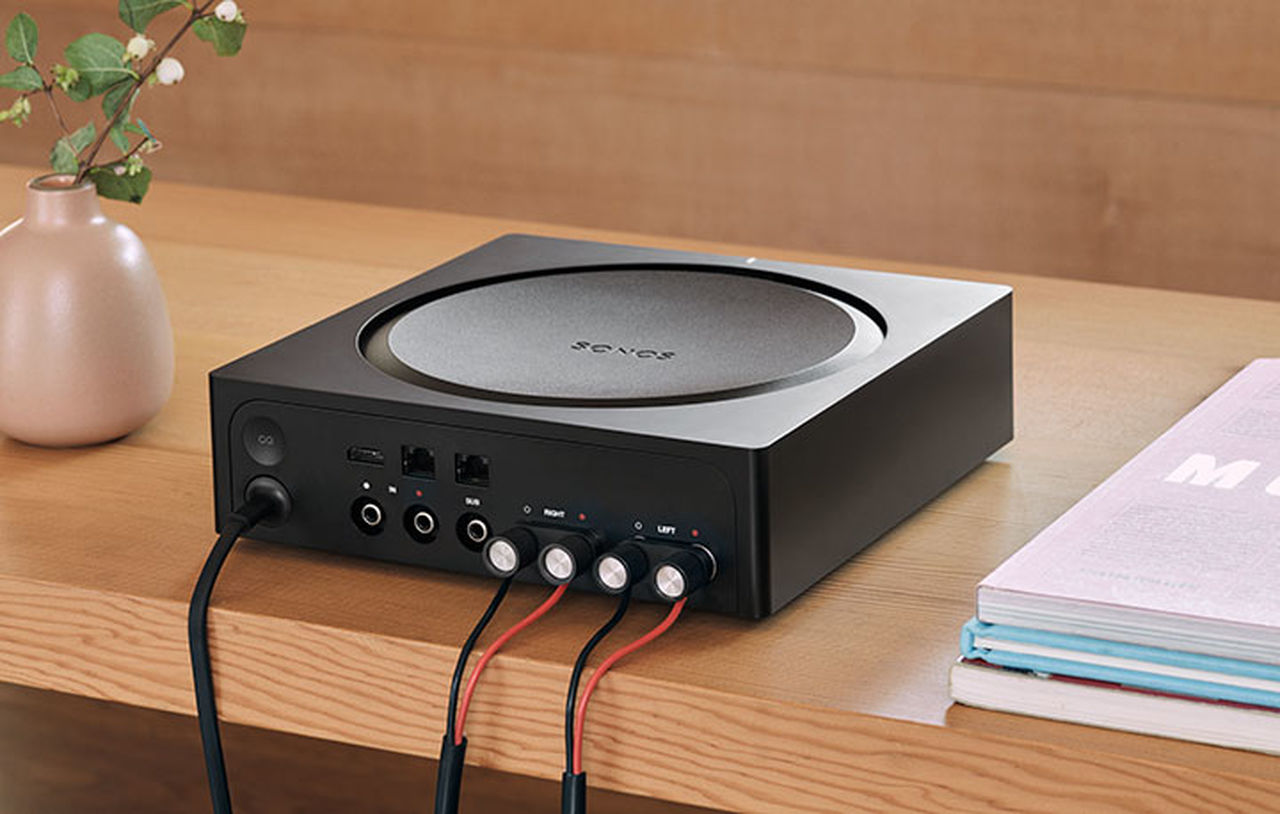 Is it for me?
Love Sonos already and don't want to add or power any existing passive third-party speakers. Then there's no need for Amp whatsoever.
However, if you're looking to add another zone of Sonos audio, Sonos Amp gives you the flexibility of using ceiling speakers or outdoor speakers. Alternatively, if you already own a set of passive speakers powered by an older amplifier, then the Sonos Amp can inject some of today's newest technologies with an expansive choice of music services while keeping the sound quality you've always known and loved.
For a full in-depth review of the new Sonos Amp, be sure to visit our Sonos Amp in-depth review
Release Date
End of February 2019
Price
£599 RRP
Colour Options
Stealth Black only
Register your interest in the new Sonos Amp today and receive an update as soon as it's released, as well as all the latest hints and tips with your Sonos system!