What is Airplay 2?
AirPlay 2 is Apple's way of casting any audio from your iPad, iPhone, Mac or Apple TV to another AirPlay 2-enabled device. For example, wirelessly throwing the sound of a YouTube video to a wireless speaker.
Now that Sonos has integrated with this feature, it unlocks the possibility of streaming any audio playing from your Apple device, directly to your Sonos speaker.

What are the benefits of AIRPLAY 2?
- You don't need to touch the Sonos app to get audio playing on your Sonos speaker. This enables friends and family to play their music without downloading the Sonos app to their phone.
- You can stream any audio that is playing from your Apple device to the Sonos speaker, opening you up to more than just the services available through the Sonos app.
- You can use Siri (Apple's voice assistant) to control music from your Apple Music account, now giving users the choice of multiple voice assistant.
- You can spread and group the AirPlay 2 audio to any other Sonos speakers in your home, or any other AirPlay 2-enabled speaker for that matter, e.g. Homepod, B&O etc
Which Sonos speakers support Airplay 2?
The Sonos One (Gen 1 and Gen 2), Play:5 Gen 2, Playbase and Beam can all receive your AirPlay 2 audio source.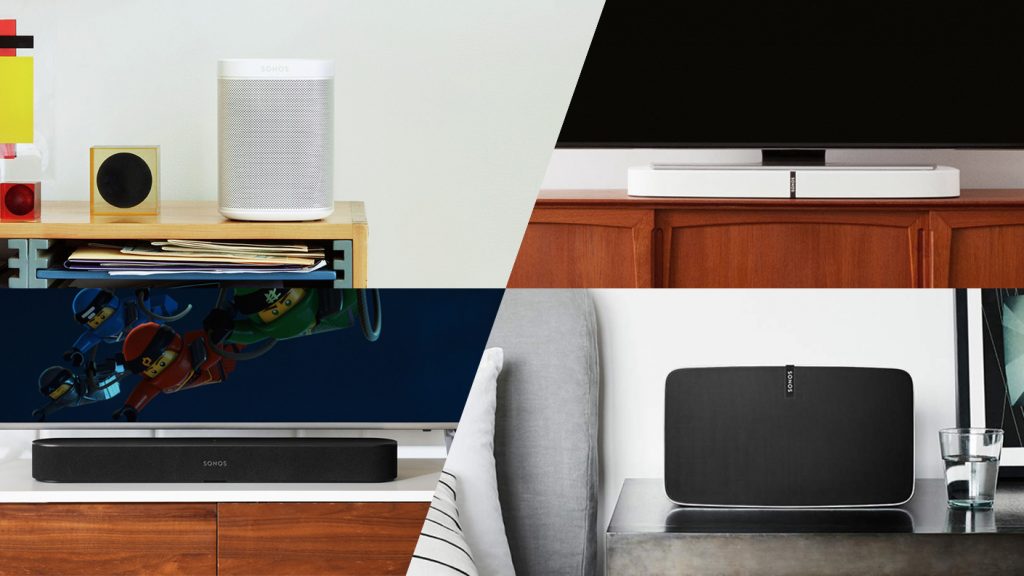 How to use Airplay 2
1. Ensure you have at least 1 Sonos speaker which is AirPlay 2-enabled (Sonos One, Play:5 Gen 2, Playbase or Beam)
2. Open the content you'd like to stream to your Sonos speaker
3. Swipe up from the bottom of your iDevice and select the AirPlay icon, or click the top right Airplay icon on a Mac
4. Tick the rooms you'd like to play or group your audio to and press Done
Can I use Airplay 2 with my Play:1, Play:3 or Playbar?
AirPlay 2 is not supported natively on Play:1, Play:3 or Playbar.
The reason for this is that they lack the processing power to support it. Much like laptops and phones need to improve their hardware from time to time to keep up with modern developments, speakers very occasionally need to do this too.
This is similar to adding built-in voice control support with the Sonos One. AirPlay 2 is a newer technology that unfortunately is just not possible to be added retrospectively to older devices.
However, you only need a single AirPlay 2-enabled Sonos speaker to be able to spread your AirPlay 2 source to any other Sonos speakers in your house - whether that's a Play:1, Play:3 or a Playbar.
Verdict
With the above now available, we firmly believe that if you are the owner of an Apple device such as an iPhone, iPad or Mac and looking for a better way of listening to your favourite music, there is no stronger contender out there than Sonos.
With native Apple Music control via AirPlay 2, Siri voice support and the ability to tune the speaker to your room with Trueplay, music has never been easier to control or sounded better.