How to Make the Most of your Sonos Line-in Connection
let us help you make the most out of your Sonos Line-in Connection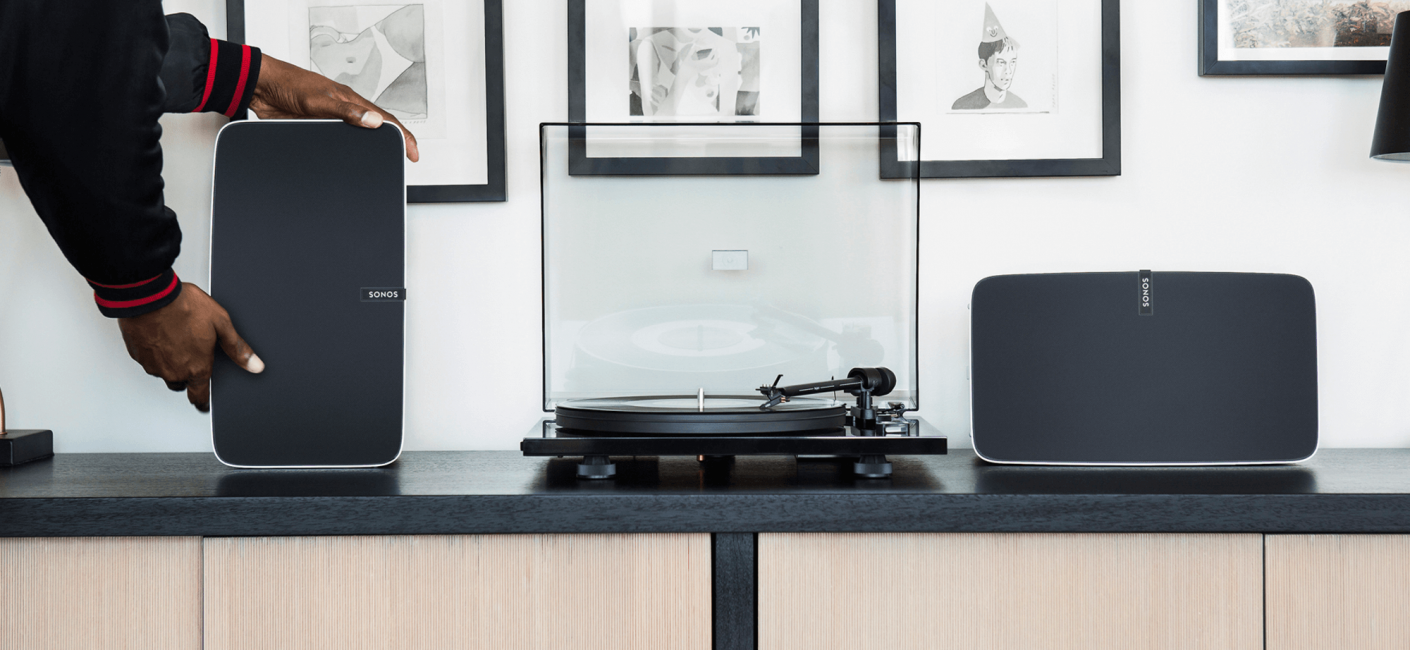 Using Sonos with a Line-In
One of the best features about the Sonos Play:5, Port and Amp is their line-in connection. Connect any audio device with an audio out cable directly into the back of a line-In equipped Sonos component to explore this feature.
Play the line-in audio out loud on the connected speaker or group this audio wirelessly to any other Sonos speaker you have in your home. Whether you're into vinyl, tapes, CDs, it doesn't matter, listen to them all in every room of your home with Sonos.
How does it all work?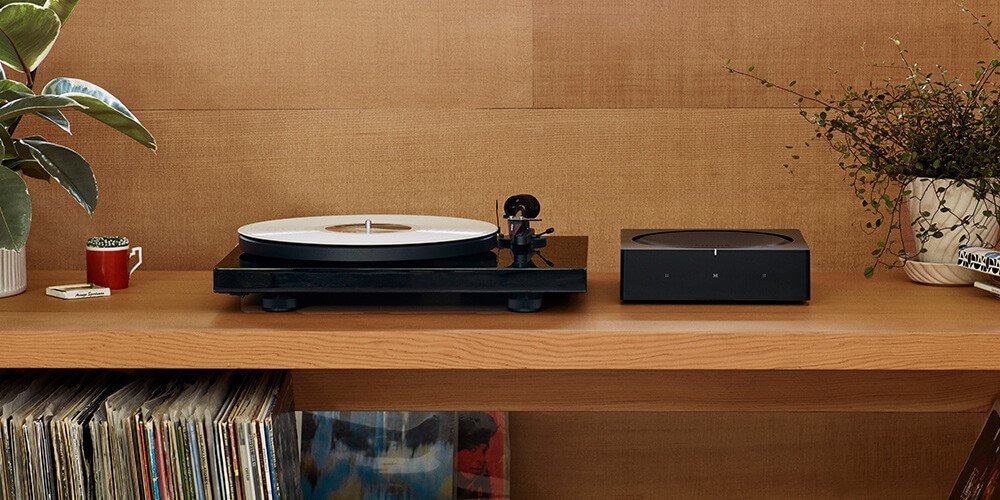 Firstly, identify which source you'd like your music/audio to come from. Is it from your TV, turntable, CD player, tape deck or is it audio played from an app such as YouTube from your phone or tablet?
Connect your device into the back of your Sonos line-in component (Port, Amp or Play:5) using either a 3.5mm mini-stereo cable for the Play:5 or standard RCA or RCA Y-cable for Port and Amp. Then select Line-in on the Sonos app by going to Browse > Line In > Select the room.
Once you've done this, the source becomes available on your entire Sonos system. That means you could group your vinyl audio to every Sonos speaker in your home for full party mode!
Changing the Sonos line-in level volume
All audio devices are different, so when you connect Sonos to different audio components, the resulting volume will vary. That's why Sonos allow the line-in level input to be changed on the app allowing you to preset the level of the volume that will play out of your Sonos speakers from your chosen device.
That means it won't sound too quiet or too loud. Each volume level will be ideal for a certain audio device, e.g. 8 for an analog component like a turntable. This is a very common question from our customers who report their turntable audio level is too low. Follow the easy steps below to rectify this.

Enabling Autoplay on Sonos
Autoplay is a useful tool on the Sonos app that automatically switches the source of your Line-In device to play on any selected speaker in your Sonos system.
For example, if you had a turntable wired to the line-in port on a PLAY:5 with the Autoplay option enabled, as soon as you start your playing your turntable, the audio will play out of the PLAY:5 at your previously defined volume level, all without touching the Sonos App.
Another great feature of Autoplay is you can select the audio to play on any Sonos speaker in your system, not just the Sonos device the Line-in device is connected to. Please see the steps below to set this up.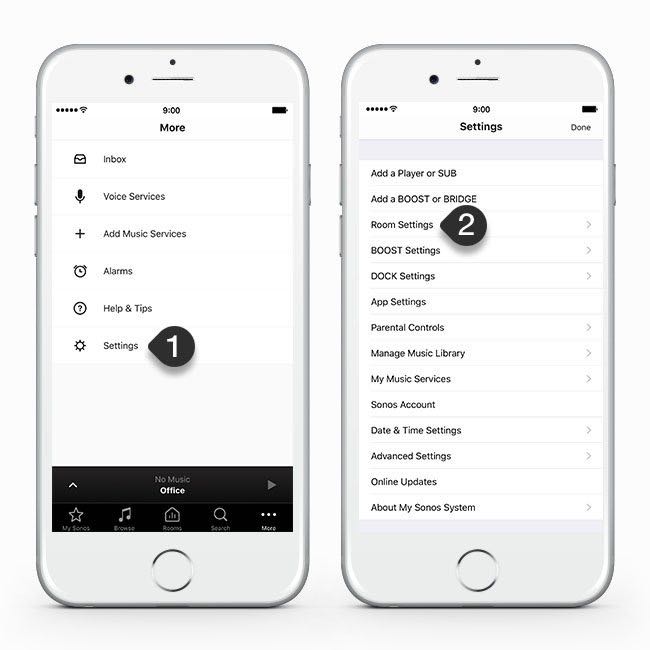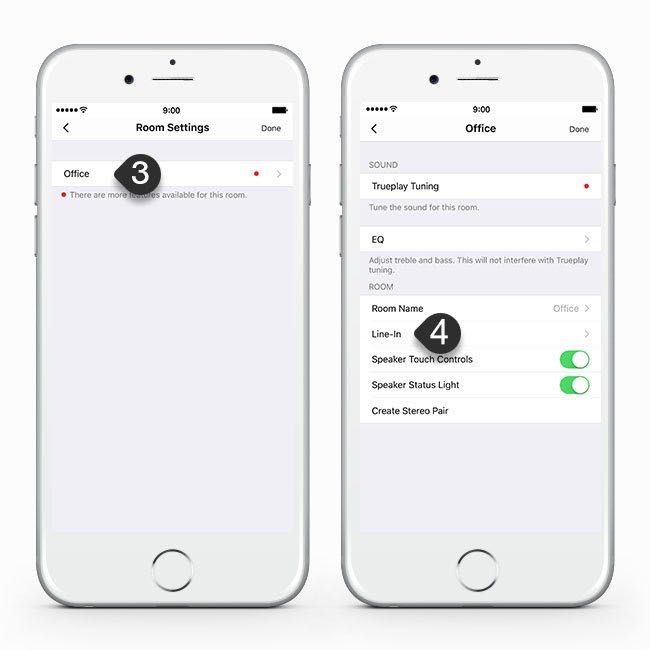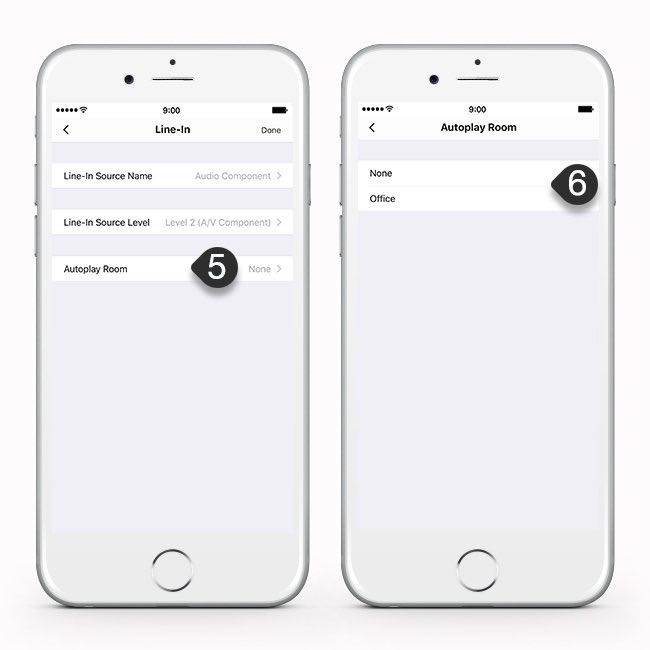 If you have any questions about your line-in connection, feel free to get in touch and chat with one of our specialists.
---
Learn More
How to use a Turntable with Sonos >>
The Best Sonos Turntable Bundle for Vinyl-lovers >>
Get to know the Sonos AMP in under 3 minutes >>
ABOUT SMART HOME SOUNDS
Smart Home Sounds is a UK Sonos specialist dedicated to filling homes with the joy of music, one room at a time!
We provide expert advice on the full Sonos range, from the voice-controlled Sonos One to a Sonos wireless home cinema system with PLAYBAR, SUB, and 2 x PLAY:1s all with free next day delivery and a 6 year extended warranty.