The Best Sonos Turntable Bundle for Vinyl-Lovers
Find out how to experience your music in a different way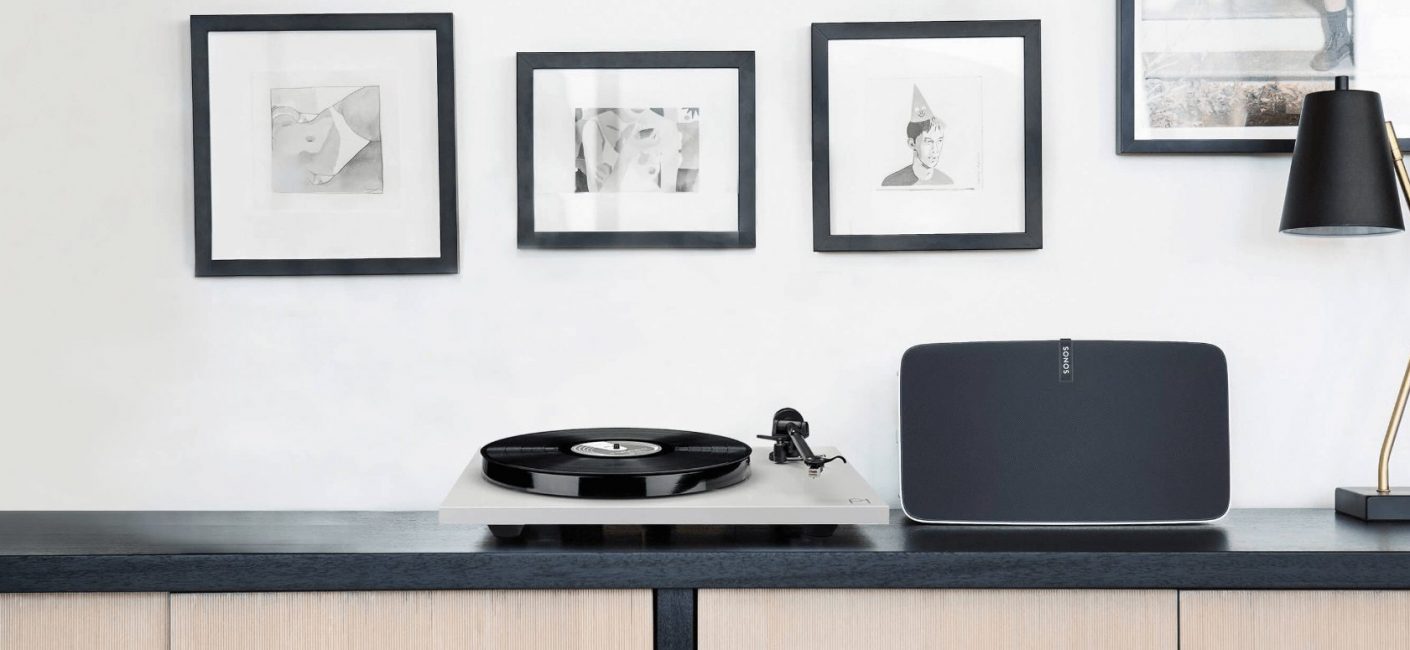 reinventing vinyl for the digital age
If you love vinyl, but also love the idea of multi-room listening then there's no better partnership than Sonos Speakers and Rega turntables. Let us show you why.
Vinyl vs Streaming
It's no secret that although streaming music will always be ultra-convenient, it simply can't live up to the same authentic listening experience as vinyl. It's why vinyl is actually growing in popularity instead of becoming a dying breed like CDs.
There's a strong sense of ownership and emotion with vinyl that you just don't get with other mediums.
If you own vinyl already, hopefully you'll agree there is no better feeling than sliding your favourite record out of its sleeve and letting the needle glide over its grooves.
The experience is topped off with a discreet but satisfying crackling noise that gently reminds you you're listening to analogue, not digital.
And if you've spent years collecting vinyls, why not give them the potential they deserve to be listened to on great speakers?
Why do Sonos Speakers and Rega Turntables partner so well?
Sonos lets you combine the benefits of both analogue and digital into one set up.
Plug the turntable into any Sonos product with a line in (Sonos Play:5, Connect, Connect:Amp or Amp) and enjoy your favourite vinyl on any Sonos speaker in your system, or even group all your Sonos Speakers together to hear your turntable audio in every room of your home.
As well as enjoying your vinyl, Sonos lets you stream music to the speaker from an unrivalled choice of over 100 music streaming services, AirPlay 2 or even add an Amazon Echo device for Alexa voice control.
Want to listen to your turntable audio in more than just one room? Use the Sonos app to play your turntable audio in other rooms with Sonos, at the tap of a button.
Usually, turntables require a separate component that converts an analogue signal to digital, named a phono pre-amp but the Rega Planar 1 PLUS has one already built in, so it quite literally is plug and play into Sonos.
This is why we love Sonos Speakers and Rega turntables, as we believe they both offer the best balance between quality and value.
The Planar 1 PLUS is a heritage turntable with exceptional build quality components, giving it an aesthetic and functional edge over its competitors.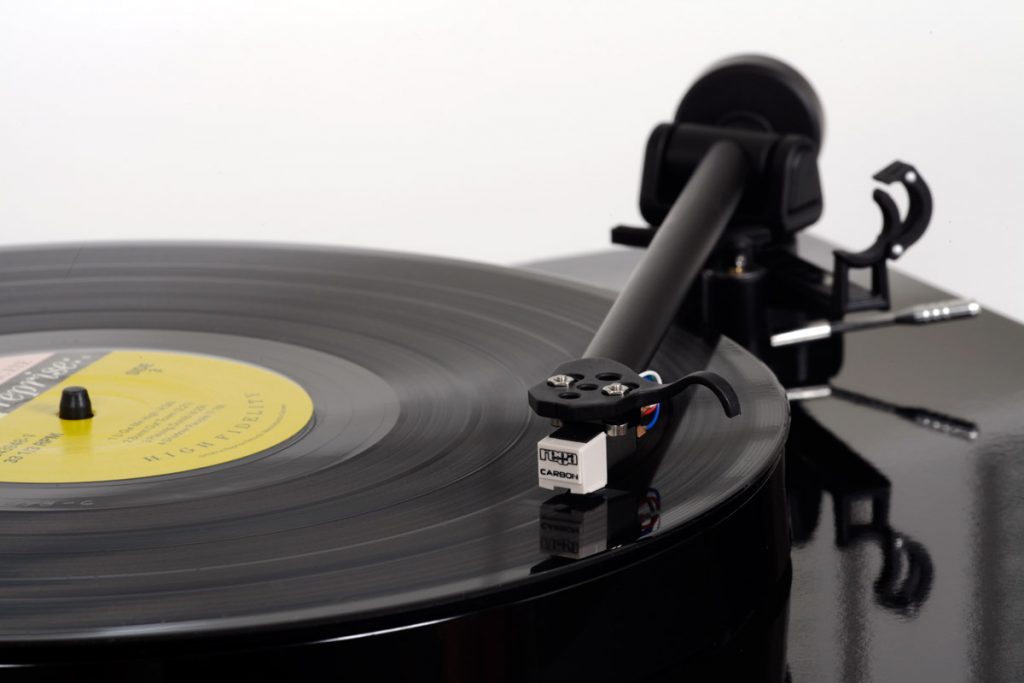 The Sonos Play:5 and Rega Planar 1 PLUS Turntable Bundle
Based on our appreciation for both brands, we've created the ultimate turntable bundle for vinyl-lovers, featuring the legendary Sonos Play:5 and the Rega Planar 1 PLUS.
After completing the 5 minute set up with the Sonos Play:5 by following the instructions on the Sonos app, simply plug the Planar 1 PLUS straight into the Play:5 using the cable provided with the bundle.
Because the Play:5 uses WiFi and not bluetooth, you'll be able to group your turntable audio to the other rooms where you have Sonos via the Sonos app.
We recommend enabling a feature called Autoplay which will automatically switch to the turntable input as soon as the needle hits the vinyl. No button-pressing or WiFi required!
Once done, you will have access to the world's largest collection of streaming services when you want the convenience of streaming.
Or use the AirPlay 2 feature on the Sonos Play:5 to cast anything from your Apple device to the speaker.
Then, when you fancy a more intense musical experience, switch your turntable on and relax to your favourite vinyls in next-level sound quality.
Are you ready to put the enjoyment back in your music again and make music-listening an event in itself?
---
Learn more about Sonos & Vinyl
How to listen to your turntable audio in every room of your home with Sonos
Making the most of your Sonos line in connection
---