Our Top Tips for Working From Home
We run down our top audio product choices for working from home, including notable picks from Sonos, Sony, AudioEngine and Audio-Technica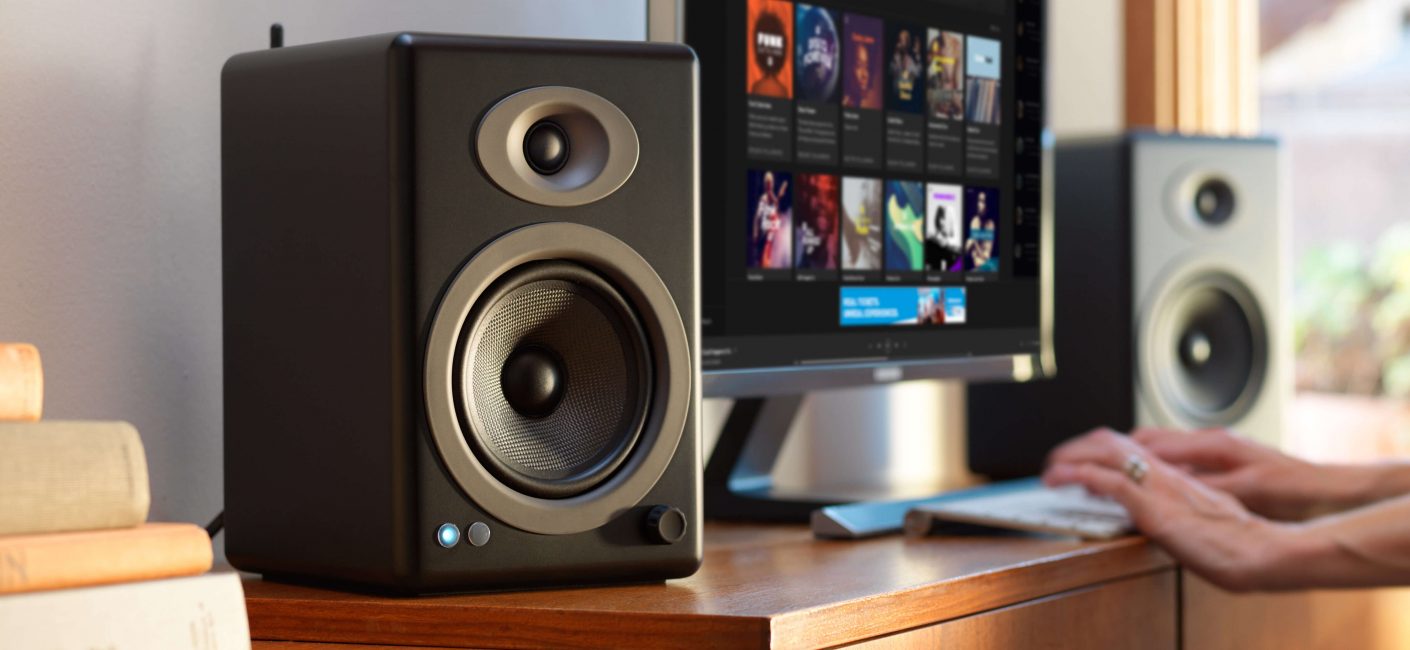 Our Top Tips for Working From Home
When you think about it, music really can be a large part of the working day. Whether that's sticking your headphones in for the morning commute, squabbling with colleagues over your favourite radio stations in the office or listening to a chilled playlist in the evening to unwind; music can be incredibly beneficial to your mental health and is something to incorporate into your lockdown work routine.
Several studies have shown that music has a large impact on increasing both productivity and your general mood and attitude throughout the day. We all have different opinions on what type of music helps with this, from classical to rock to jazz; and one of the benefits of working from home is that you have the control.
We've run through our top picks and products to help with your home office audio, with some extra TV and voice assistant tips thrown in for good measure.
Sonos One G2 - Now £179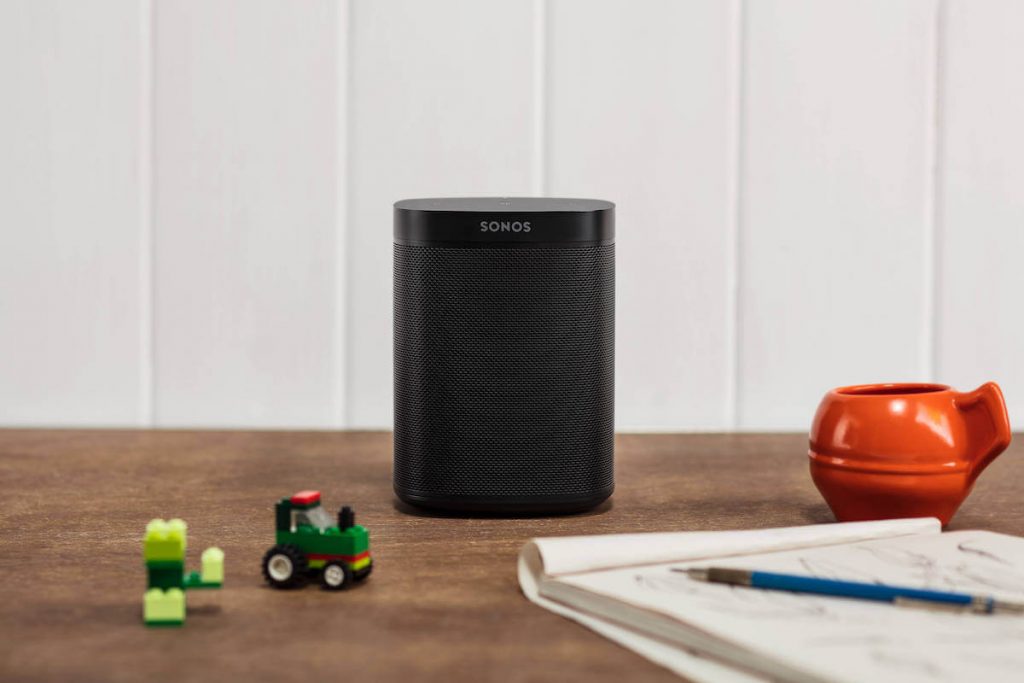 Music - not only does it make us feel good, but it can also boost productivity and stimulate a creative working mindset. Here at SHS, our office wouldn't be complete without daily music listening and this is something we've all taken home with us over the past year. The Sonos One G2 is the perfect size for your home office, and best of all, unlike in the workplace, you'll get to choose what music's playing 100% of the time. The Sonos One gives you the flexibility to play from your preferred streaming service, over 100,000 digital radio stations via Tunein or a myriad of different podcasts all using the Sonos App.
Great music is one thing, but with the Sonos One's inbuilt Amazon Alexa or Google voice assistant you'll also be able to use a range of excellent skills that will help you get through the working week. We love Guided Meditation on Alexa to help unwind after a long day, a great way to look after your mental health over what has proved to be a stressful time for many. If you're a parent trying to juggle your work commitments with homeschooling, the Google Assistant Mental Math Game will allow your children to test their times tables' prowess without you needing to exercise the old grey matter yourself. Speaking of exercise, fans of PE with Joe will be happy to note that The Body Coach skill is available on both Alexa and Google Assistant talking you through 15 minute HIIT workouts to help you get fitter and burn fat.
Sony WH-1000XM3 Wireless Headphones - NOW £219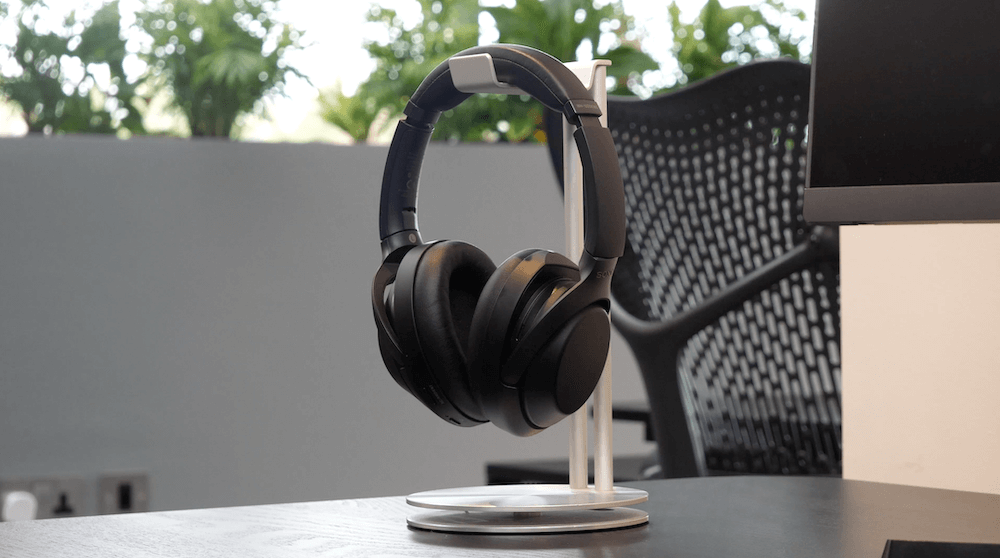 Away from the sanctuary of a quiet office, it can be difficult to maintain complete concentration amidst the hustle and bustle of family life. Whether it's a partner making a work call in the next room or TikTok-ing teenagers spoiling your flow, noise cancellation is your new best friend in the pursuit for a productive Work-From-Home experience.
Let Sony's WH-1000XM3 wireless Bluetooth headphones enter the ring, offering superb Active Noise Cancellation courtesy of Sony's QN1 Processor. Why noise-cancelling anyway? Through blocking outside noise, you'll be able to concentrate fully on the music or content you're listening to. This has been found to stimulate the mind and make for a more creative and focussed workday. We're happy to note that this expert noise cancellation is reinforced by two powerful 40mm drivers and Liquid Crystal Polymer Diaphragms meaning any music you play will be both crystal clear and dynamic. For the audiophiles out there, Hi-Res content can be streamed via Bluetooth.
With all of these great specs and a price drop; the WH-1000XM3s are indeed a winner when it comes to working effectively from home.
Audio-Technica ATH-CK3TW Wireless in-ear headphones - £89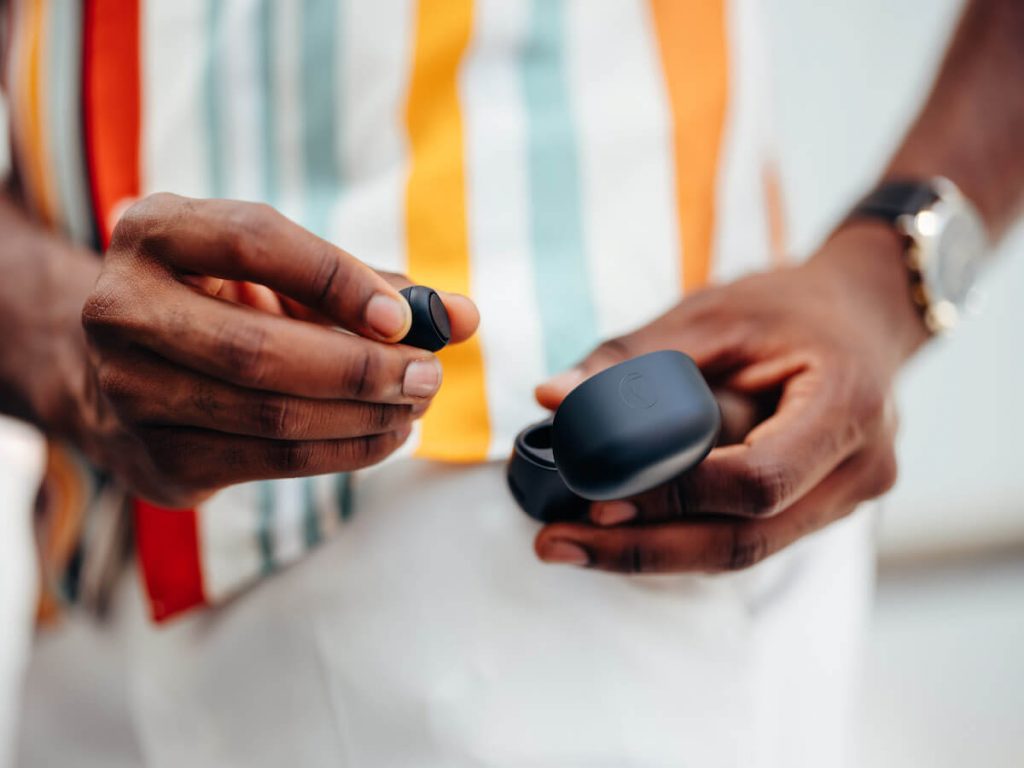 Those who've dug out their trainers and gym kit over lockdown might be thinking of upgrading their listening during their workouts, without the higher price tag that comes with more premium, noise-cancelling headphones. The Audio-Technica ATH-CK3TW wireless, Bluetooth in-ear headphones are perfect for just that, giving you 6 hours of battery life with each charge along with an extra 24 hours when recharged in the accompanying carry case.
Alongside excellent battery life, the ATH-CK3TWs will power your workouts with dependable 5.0 Bluetooth connectivity and two specially designed 5.8mm drivers to offer a precise and powerful sound. Whether you're a lockdown fitness fanatic or looking ahead towards the recommencement of your morning commute, control of the ATH-CK3TWs is incredibly easy to navigate, giving you the option to access Siri or Google Assistant for hands-free bliss.
AudioEngine A2+ and A5+ Powered Wireless Speakers (pair) - £239 and £429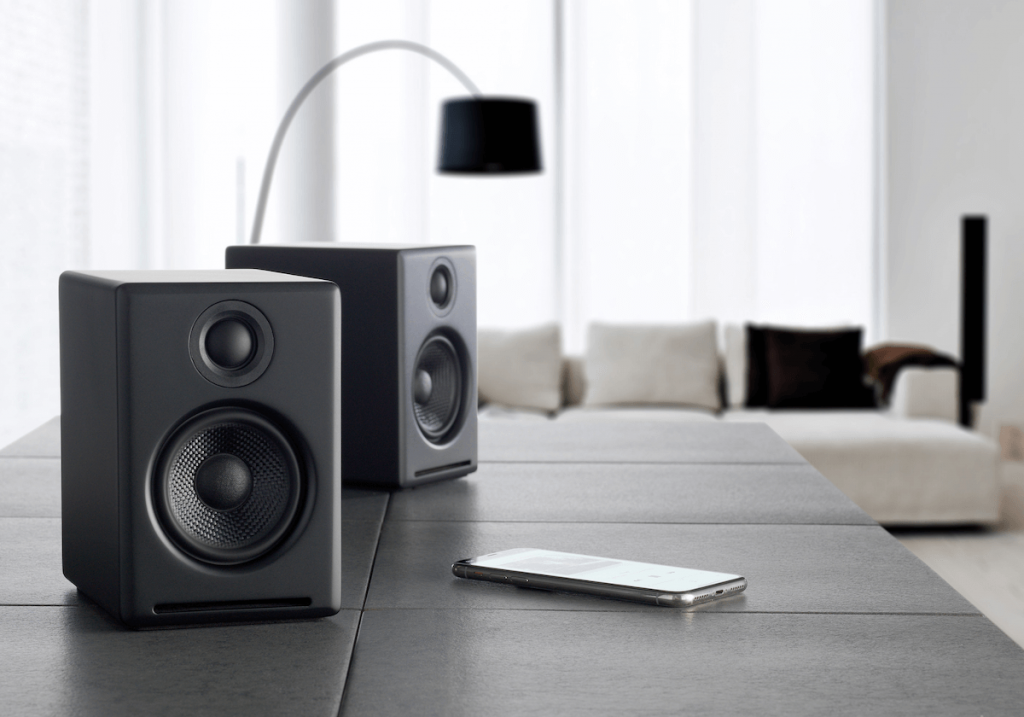 We're all spending a lot of time at our desks at the moment, seeing out the nine to five behind our computer screens. If you're someone that's part of a lot of Zoom meetings, watches video content for work or just likes a good tune, the Audio Engine A2+ or A5+ powered, wireless speakers could be for you. Purposely designed for use with a monitor, the A2+ and A5+ speakers offer USB computer inputs, Bluetooth 5.0 aptX for a wireless connection and an RCA line-in allowing you to connect anything from a turntable to a CD Player should you wish.
Sony HT-X8500 and HT-G700 Soundbars - NOW £249 and £299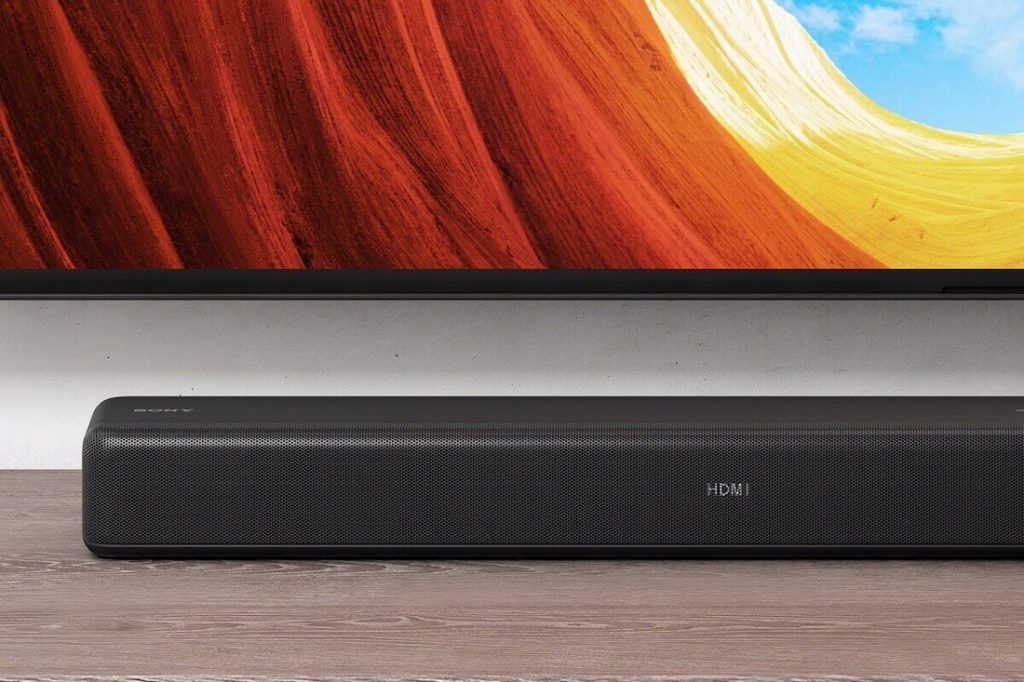 An essential part of Working from Home is making downtime a priority, no better way to do that than with a good film. With a wealth of blockbuster movies for 2021 now pencilled for release over streaming services such as Netflix,
Spending time with your household unit can be extremely beneficial for your mental health, so why not elevate your viewing experience with an all-in-one, easy-to-set-up Sony soundbar. The 2.1 HT-X8500 offers a Dolby Atmos soundstage, inbuilt subwoofer driver and simple Bluetooth connectivity meaning you can use the soundbar for both music listening during the day and TV watching during the evening. The larger 3.1 HT-G700 even offers a separate subwoofer and centre vocal driver along with all the great features of the HT-X8500, making a Sony soundbar the perfect choice for the quick and simple elevation of your at-home viewing.