The Ultimate Guide to Wireless Speakers
Not sure which wireless speaker to go for?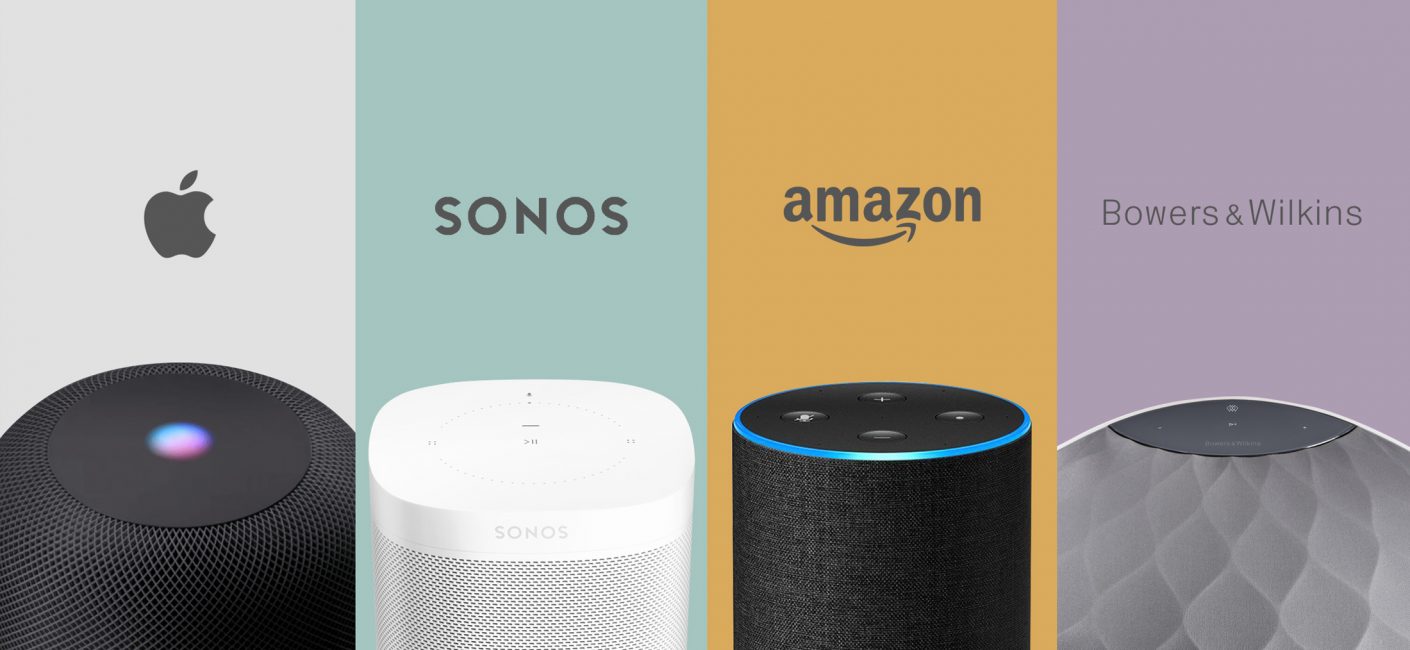 We're here to help you choose the right Wireless speaker for you!
So you love music, but unsure which wireless speaker is going to suit you? There are many wireless speaker options from Bluetooth to WiFi, but how do you know which speaker to spend your cash on?
To reassure you we cherry-pick only the brands that we have lived with ourselves and genuinely believe they offer the listener a great experience.
We've written this blog to help you choose the perfect speaker for you, based on your own listening habits and requirements.
Bluetooth or WiFi speakers - which are right for me?
A massive factor in wireless speakers is whether you choose a Bluetooth or WiFi-enabled speaker.
Bluetooth is the most popular option as this means you can play any audio currently playing on your phone or tablet, on your wireless speaker. As a lot of them use a battery as opposed to powering them with a cable, this makes them completely portable. If you're looking to leave the house with your speaker, Bluetooth is a good place to start.
The drawbacks of Bluetooth are that your music can be interrupted by your ringtone or push notifications and you cannot venture too far with your device from your speaker as it will lose range.
WiFi speakers overcome a lot of the limitations of Bluetooth. For example, only your music will ever come out of your WiFi speakers, meaning you can use your phone/tablet at your leisure and move freely around your home, and the music won't stop. Even if you leave the house, the speakers will continue to play until the end of your playlist. WiFi also unlocks the possibility of multi-room audio, which we will cover later.
The only negative is that WiFi speakers always require WiFi to listen to music, so they are not as portable as a Bluetooth speaker.
Read our full Bluetooth vs WiFi blog
What is a Smart Speaker?
Smart speakers are wireless speakers that feature some sort of voice assistant built in, which you can use to voice control all different types of smart elements in your home. That includes things like heating, lights, security and much more.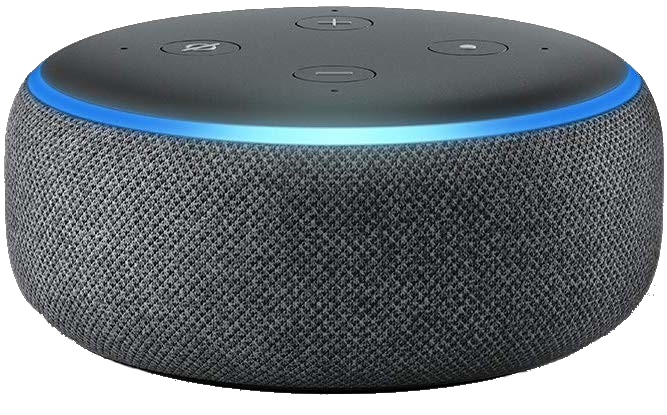 You can use voice assistants like Amazon Alexa or Google Assistant to complete tasks such as grouping music to multiple speakers, asking for news, weather or traffic updates, or turning down your heating to name a few.
The most popular smart speakers include the Amazon Echo Dot and Google Home Mini. The main complaint of these, however, are their poor sound quality.
Thankfully, you don't have to choose between a smart speaker and great sound quality. Some companies such as Sonos offer solutions that combine fantastic sound quality with a choice of voice assistants and a constantly growing list of skills.
Essentially, smart speakers can do much more than playing music and are definitely worth a look if voice control appeals to you.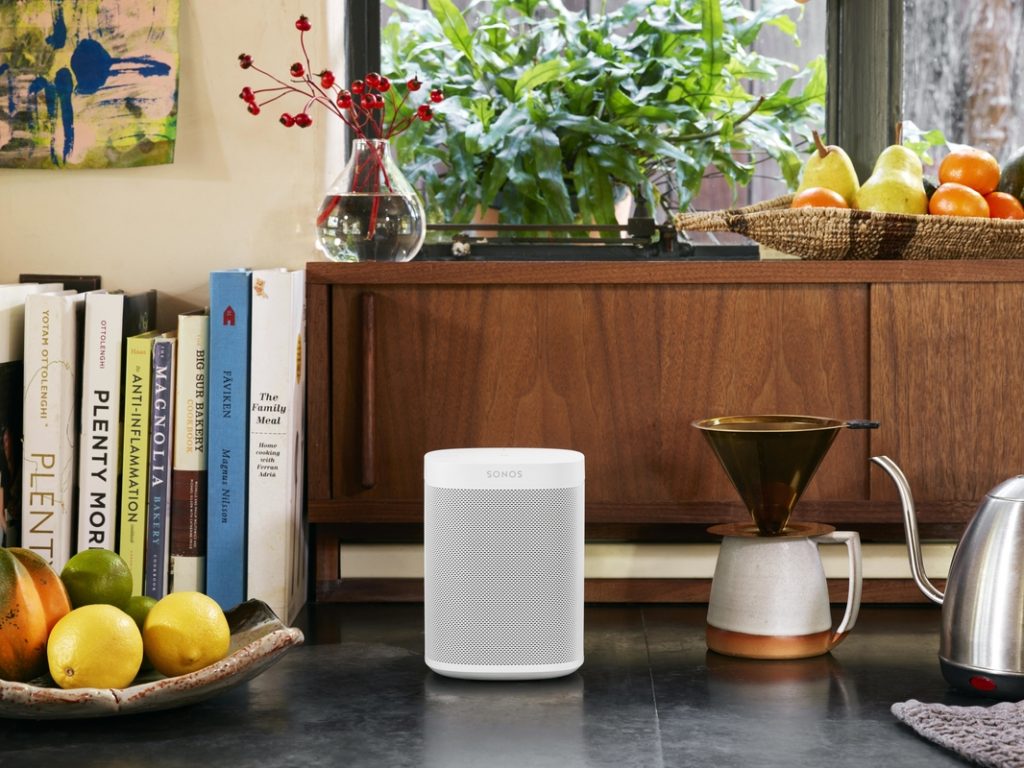 I want to listen to music in multiple rooms at the same time
Commonly referred to as "multi-room audio", this usually means the speakers are WiFi enabled as it overcomes many of the limitations of Bluetooth in a home audio environment.
You can control music on any speaker in your home from anywhere in your home, usually via an app on your phone, tablet or PC.
Sonos have been making WiFi speakers for over a decade now and have become the leader of multi-room audio.
They have options for both dedicated music speakers and also TV/home cinema speakers like soundbars (which can also have music streamed to them), and everything can be controlled from a single place.
Music can be played on all speakers at the same time or different speakers can play different things. This is all done using the simple to use Sonos app on your phone, tablet or PC.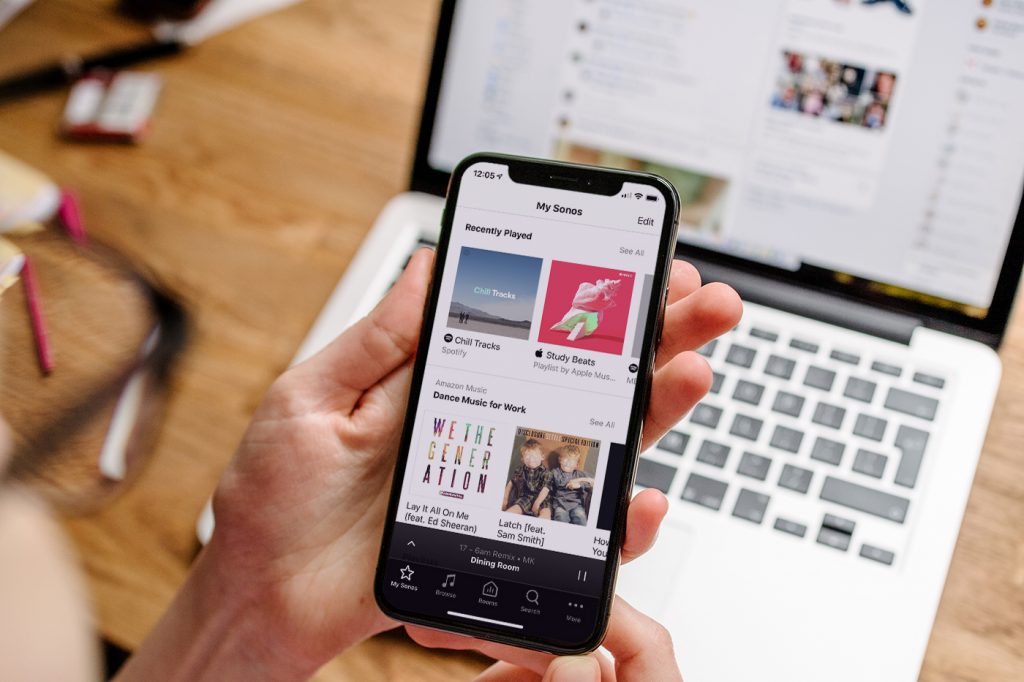 Read our full Sonos App tutorial >>
You would use the app both to set the speakers up, and as a day-to-day method of control where you can import your music streaming service accounts, play free radio and group rooms together.
One of the reasons they are so popular is due to their ease of use. Sonos have taken onboard feedback from real users for many years now and the Sonos app is one of the simplest around.
So, if you're looking to build up a complete wireless home audio system over time, we feel there is no better solution out there than Sonos at the moment.
Have a read of our complete beginners guide to Sonos if this sounds like you.
Controlling your speakers
There are quite a few different ways you can get the music started these days. You could opt for the simplest method which is Bluetooth which quite simply mimics whatever is playing on your device.
Similar to Bluetooth, Apple users also have their own casting service called AirPlay 2. If you have an iPhone or iPad, swipe down from the top of your screen and choose which speaker you want to play your music.
The Sonos One and Apple HomePod are both good options if AirPlay 2 is going to be your main way of controlling music.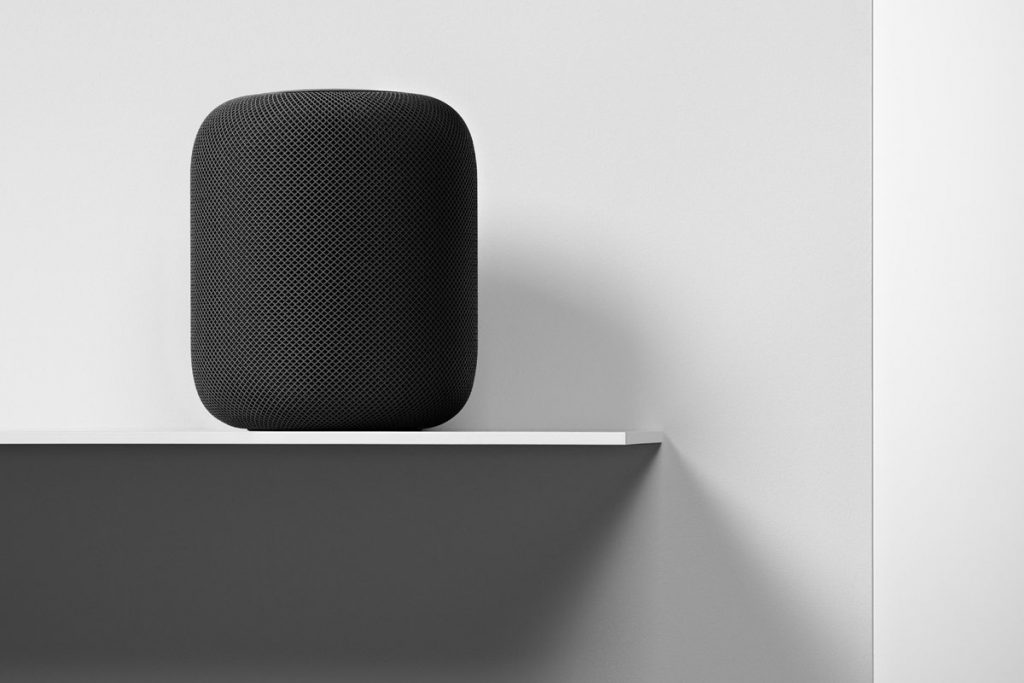 With the rise of streaming services, most music is now being streamed as opposed to listened to on physical mediums.
Spotify offers users its own way of casting audio directly from the Spotify App to your speakers, this feature is called Spotify Connect, so if you are an avid Spotify user, look for this feature in your wireless speaker.
Other companies such as Sonos, KEFand Bluesound offer their own app as another way of controlling the speakers.
They will usually support a handful of streaming services which you can import into the app. Sonos have the largest choice of supported streaming services now reaching 60.
Can I achieve audiophile performance from a wireless speaker?
You might think that wired speakers are still the only option for achieving high fidelity sound, but as more heritage brands are entering the wireless space, it's now much easier to find an exceptionally sounding wireless speaker.
If you're the sort of person who accepts no compromises on sound quality, but love the convenience of streaming services, then brands such as Bowers & Wilkins and Bluesound both offer hi-resolution, lossless sound quality.
Combining both the heritage of the Bowers & Wilkins brand with the new wireless, multi-room offerings, similar to Sonos, the Formation range is B&Ws first move into the wireless speaker market.
Sonos vs Bowers & Wilkins Formation >>
And they certainly don't disappoint.
The range includes a soundbar, subwoofer, network streamer, all-in-one wireless speaker and their flagship Duo model, a stereo pair of bookshelf speakers.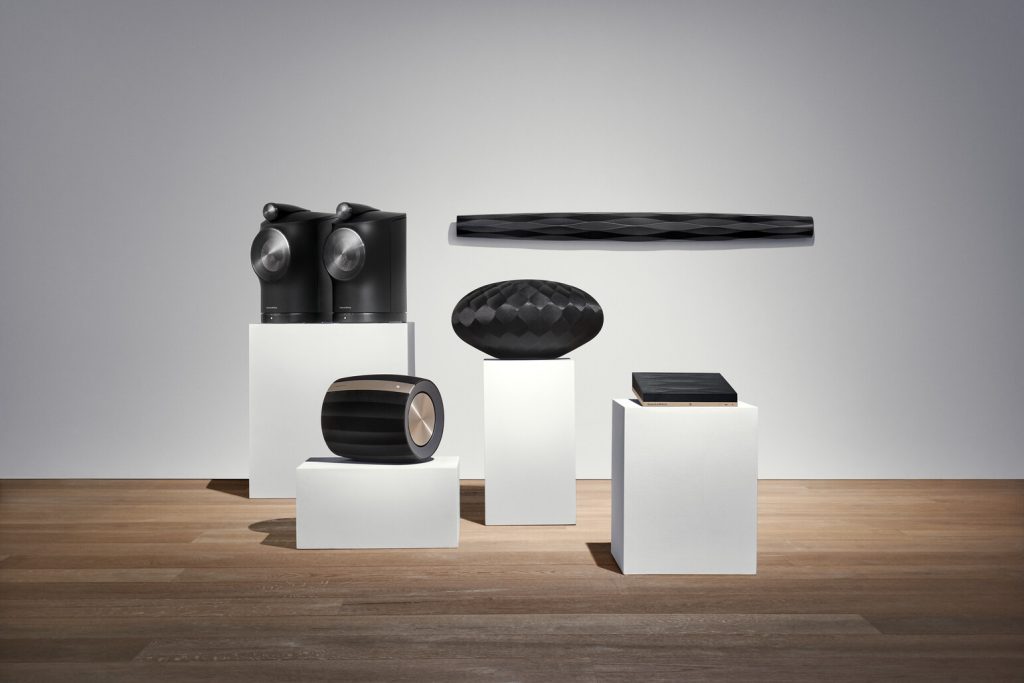 If you have more than one of these products, music can be grouped together, to take advantage of multi-room too.
Every product in our testing performed fantastically well, but as the pricing of this range is well above its main competitor Sonos, these brands are reserved for the audio elite who want to make music listening an event in itself.
As they only need to be plugged into mains power and connect to your WiFi wirelessly, all of your music control is dealt with using either Apple AirPlay 2, Spotify Connect, Bluetooth or Roon.
Can I play my TV audio through my wireless speaker?
Some brands such as Sonos and Bowers & Wilkins utilise soundbars in their range that can connect directly to your TV to supercharge your TV experience.
You can even add a subwoofer and rear speakers for a full 5.1 home cinema system if you're into that.
The great thing about these speakers is that you can also stream your music to them via a streaming service and then group it to your other speakers for multi-room audio.
Can ceiling speakers be wireless?
If you're looking for the most discreet and aesthetic approach to audio, but still want wireless control, then ceiling speakers are an ideal choice.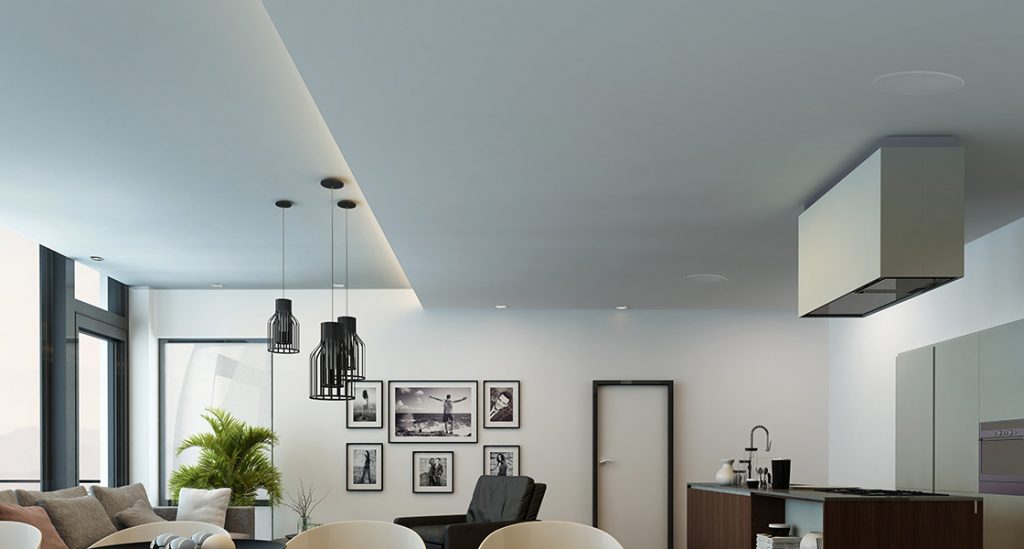 Being built in to the ceiling, sitting completely flush, not only do they take up no space on shelves or walls, they can be positioned anywhere in the ceiling so you're getting audio to the areas you really want.
Ceiling speakers are traditionally passive speakers requiring a separate amplifier to power them via speaker cable.
You can use any amplifier to power them but our choice would be to go for the Sonos Amp which would combine the aesthetics of ceiling speakers but also opening you up to Sonos' famous multi-room, wireless capabilities.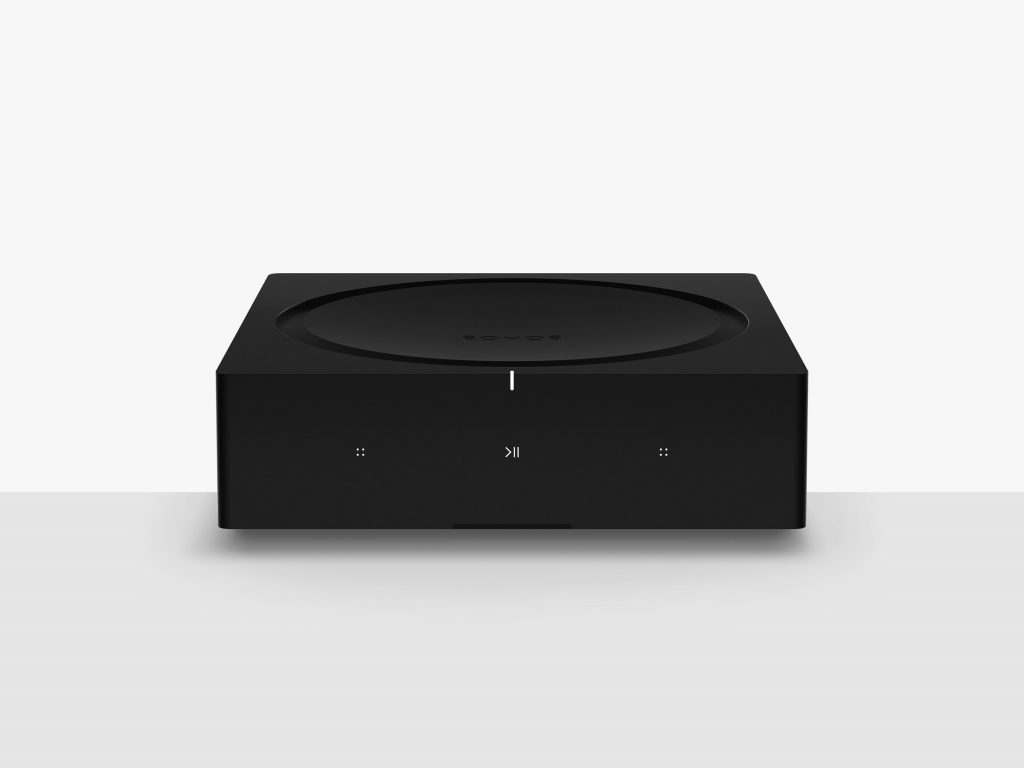 If you're looking for a full home of ceiling speakers, then using a WiFi enabled amplifier such as the Sonos Amp is the most practical and user-friendly method.
If you're looking to get audio to only 1 or 2 rooms, then Bluetooth ceiling speakers may be right for you. With no separate amplifier or speaker cable to worry about, they can be very convenient. Check out Lithe Audio bluetooth ceiling speakers here
Want to learn more about ceiling speakers? Read our guide here.
Need some help?
If you're still stuck and not sure which speaker to go for, our friendly specialists are standing by to help you.
Feel free to contact one of our team and we can help you find the speaker that's right for you.
---
Learn More
The Complete Beginners Guide to Sonos >>
The Complete Beginners Guide to Ceiling Speakers >>