Sonos vs Bowers & Wilkins Formation - Which is right for you?
Our in-depth comparison of the B&W Formation suite and Sonos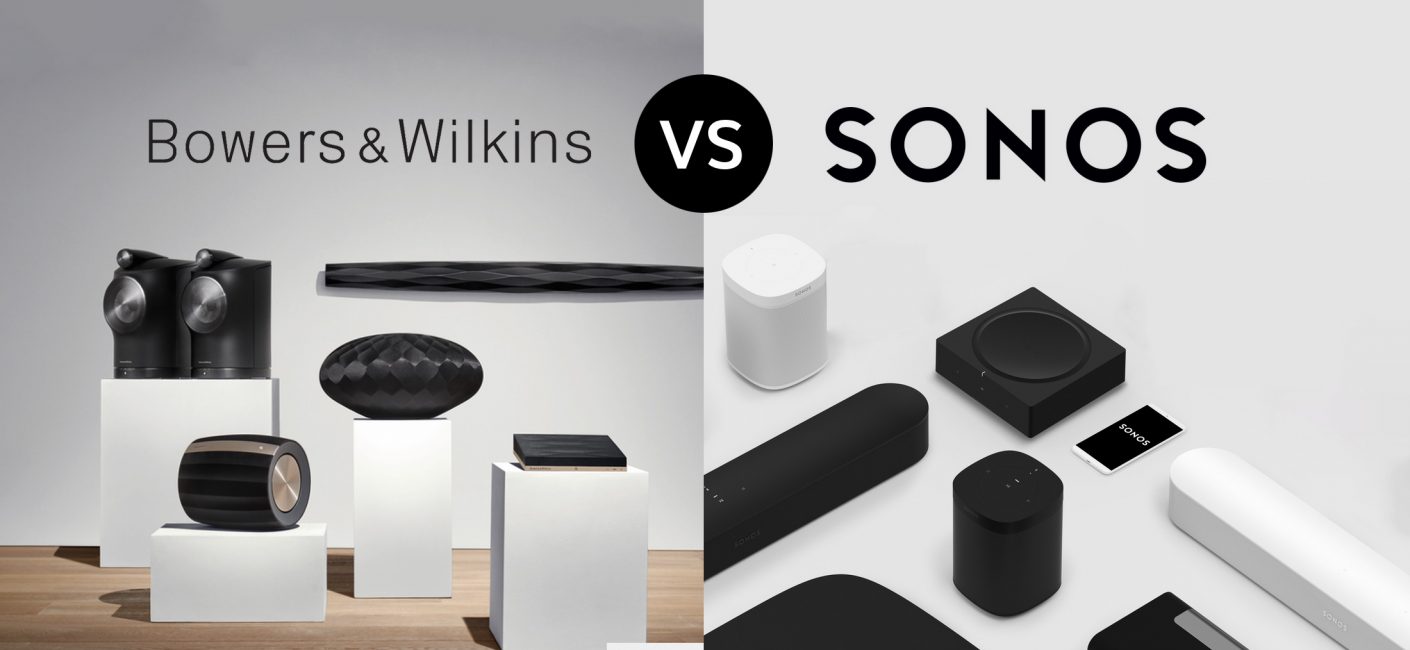 A side-by-side comparison of the new Bowers & Wilkins Formation suite and Sonos
So... you're torn between Bowers & Wilkins Formation and Sonos wireless speakers for your audio journey. We're here to help you decide which audio company you should spend your hard-earned cash on.
The new Bowers & Wilkins Formation suite combines the long heritage of the Bowers & Wilkins brand with the latest wireless, multi-room ecosystem similar to the likes of Sonos.
There is no doubting Sonos is a premium product, however, the Bowers & Wilkins new suite of wireless speakers is aimed at the ultra-premium market and will definitely appeal to customers looking for a much more distinctive speaker, followed by Sonos-like rock-solid wireless performance.
Let's start off with some basic smart speaker comparisons.
Speaker Set-Up
Both Sonos and B&W use WiFi as their primary set-up method. Simply, plug the speakers into mains power and download their respective apps and follow the on-screen prompts. Both systems should be fully set-up in under 5 minutes. 
Setting up the Formation Wedge via the Formation App was extremely quick and simple. The Formation App found the speaker within a few seconds.
Once we selected the speaker we wanted to set-up we added our WiFi password, gave the speaker a name and we were done. It actually took us longer to get the Formation Wedge out of the box than to set it up.
We also felt the Formation App was premium-looking and functional for a first release, so this is extremely promising for the future.
The Sonos App, however, is the product of many years of refinement which is evident when setting the product up. Set-up does take longer than the Formation system, but only because the Sonos set-up is more in-depth with options such as Trueplay tuning which tunes your speaker to the room.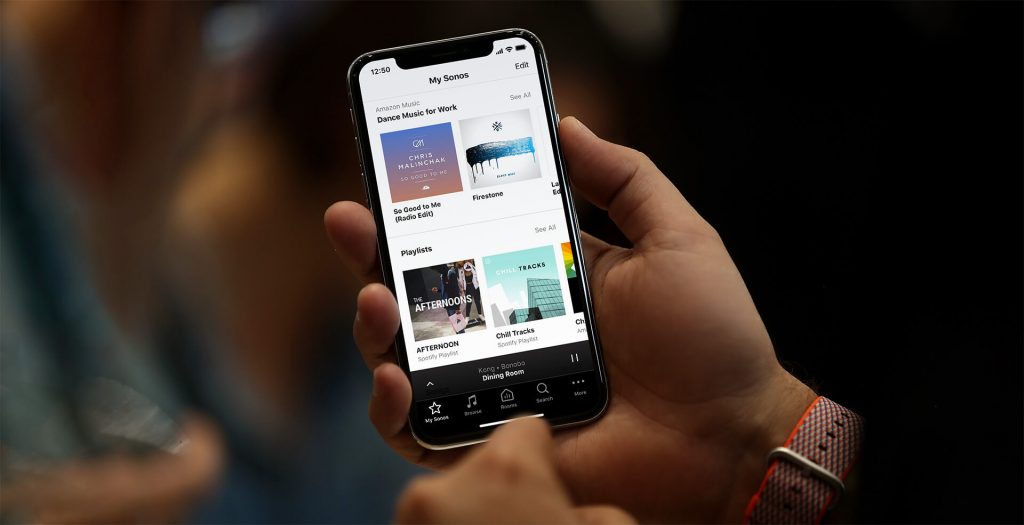 Winner - Sonos, although a slightly longer set-up than Formation, it is more in-depth with features that offer real value.
Speaker connectivity & Control
As mentioned, both systems encourage and use WiFi as their main connection and control method. However, Bowers & Wilkins Formation also supports Bluetooth APTX where Sonos does not. Sonos choose not to support Bluetooth for their home speakers for a number of reasons, whereas B&W gives you the choice.
This means if you've been using Bluetooth for a long time and do not want to switch over to streaming, this is possible with B&W. However, nowadays as more and more people are turning to music streaming services, not having Bluetooth won't bother a lot of people.
Spotify is supported via Spotify Connect on both Sonos and B&W, along with Apple AirPlay 2 (the ability to cast ANY audio from an Apple device to a speaker). Essentially, if you either have a Spotify subscription or an Apple device, not having Bluetooth should not present itself as a barrier to buying Sonos.
Control
This is where we feel there is the biggest difference in both systems. Sonos has built an all-in-one app that you would use for set up, control and grouping rooms, meaning you can stay in the Sonos App for all aspects of the experience. You also have the option of using Spotify Connect if you're a Spotify user.
The Formation app is used for set up of the speakers, then from that point, you'll only need to come back to the Formation app for grouping rooms. The rest of the time will be spent on the streaming services directly.
This presents itself as both a benefit and drawback. If you've been a Spotify user for a long time, then you'll find it useful you can continue to use the app you've always enjoyed using.
Voice Control
The Formation system currently has no voice support, but hopefully, this is something we will see change in the future.
Sonos, however, is setting the standard globally when it comes to voice control. Choosing to integrate an open voice platform into its latest speakers, Sonos users have the choice of voice assistant just like they do music services.
Currently, Sonos users have the choice of adding either Amazon's Alexa or Google Assistant to their smart speaker. Sonos is the first company to offer users a choice of voice assistant so they are far ahead in the game in this area.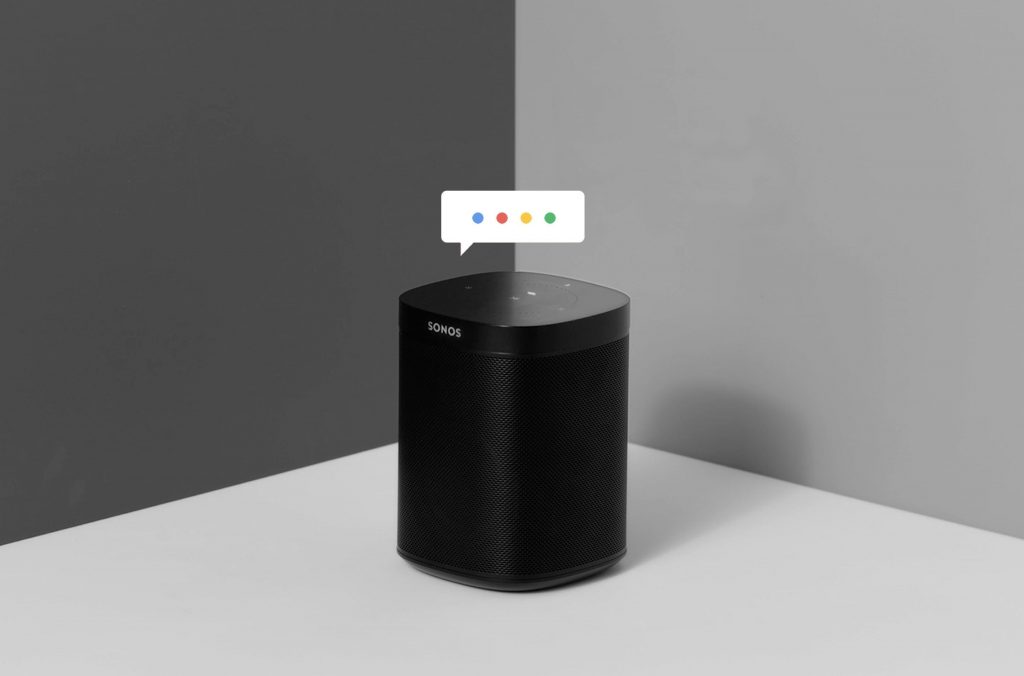 Winner - Sonos
Multi-Room capabilities
Both Sonos & Formation offer multi-room audio solutions where music can be grouped to multiple speakers at once, or different speakers can play different things.
Both brands are ideal if you're looking to get audio to more than just one room. For example, your living room could be powered by a Bowers & Wilkins Bar and Bass and your study could be powered by a Bowers & Wilkins Flex. Group your music to both zones for what Sonos calls "Party Mode" or play different things in each zone.
Today's wireless technology means you no longer need to have a separate audio system for each room.
A big win for Sonos in this area is the Sonos app which offers a one-stop solution for finding and starting music playback from all your favourite music services, as well as playing different or grouped audio within your home.
On the other hand, to group a pair of Bowers & Wilkins Formation spaces (rooms), you would first need to open your music app such as Spotify and send audio to one of your Formation speakers. You would then need to open the Formation app and group the rooms via there.
Read more about how the Sonos App works >>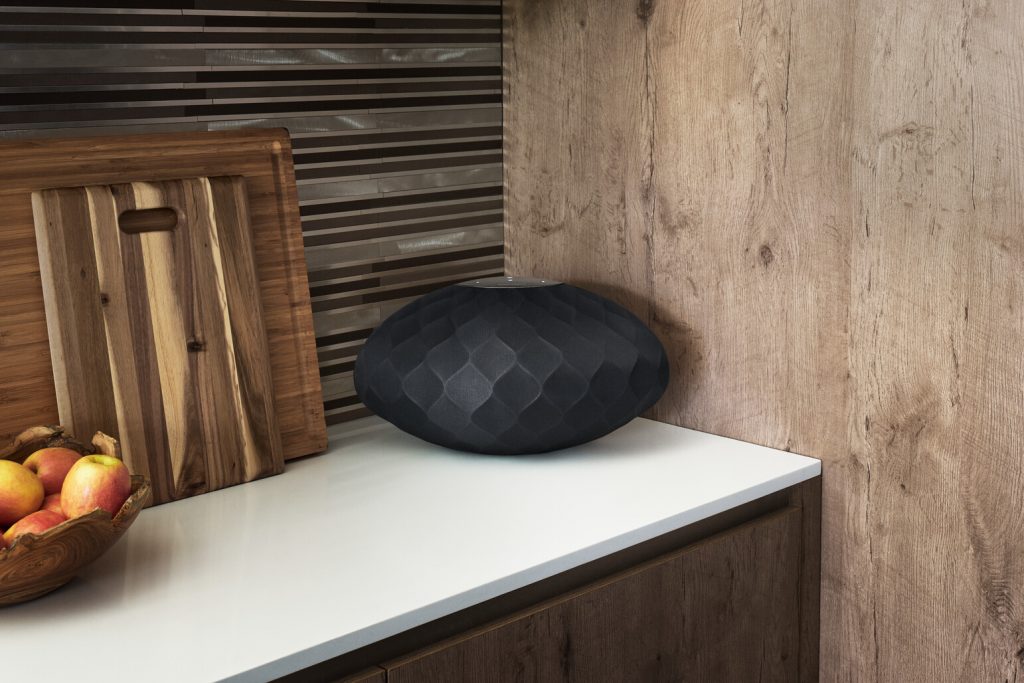 Sound Quality
Bowers & Wilkins Formation speakers are renowned for their detailed audio quality. If you want your music to sound as close to how the artist intended you to listen, you need to consider these. Their cleverly designed cabinets and drivers bring you the same high fidelity sound from their wired counterparts, with the convenience of wireless control.
Unlike Sonos, B&W also supports hi-res streaming so great if you're a user of Tidal HiFi or Deezer Elite which streams all music in 96/24 bit lossless CD quality.
In the Formation Duos, we heard intricate details in the music that we never knew existed, from the artist breathing in the mic, to subtle hi-hats, to snares. You are provided with a 100% complete objective audio package, replicating an experience that the artists are performing live in your room.
Bowers & Wilkins have experience of making ultra high quality, distinguished products for over 50 years that has attracted a very loyal community of audiophile buyers.
Sonos is still a very premium product, however, and sounds undeniably impressive. £499 for their flagship product, the Sonos Play:5, is all a lot of people would ever need. The bass on this speaker goes much lower than expected from its form factor and can fill a large room effortlessly.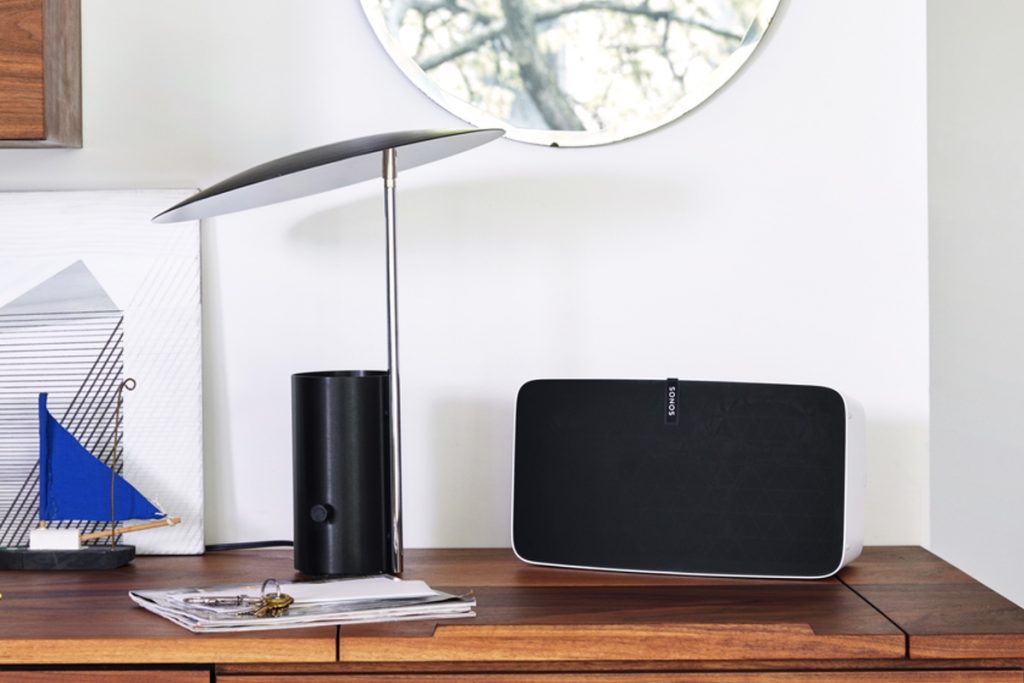 Even the Sonos One (Gen2), which is the smallest and cheapest (£199) smart speaker in the Sonos range, does a great job of filling smaller rooms with crystal-clear audio.
The multi award-winning Sonos One comes with a number of smart features including integrated voice control from Amazon's Alexa or Google Assistant, Apple Airplay 2 and support for the most popular music streaming services.
Winner - Bowers & Wilkins Formation
System reliability & usability
Sonos have been working on the Sonos app for over a decade, perfecting the art of multi-room, and will continue to do so.
The Sonos app is one of the best assets of the Sonos system and is backed by millions of current Sonos users. It's dead simple to use and comes with an array of customisation.
Bowers & Wilkins are new to the multi-room game and although will get smarter over time, they just don't have the same experience or know-how as Sonos in this particular area.
Our initial impressions of the Bowers & Wilkins Formation app, however, were positive and was very intuitive to use.
B&Ws patented robust mesh network also looks impressive as they claim to have less than a single microsecond sync between speakers. This means it's as close as humanly possible to hearing multiple speakers in perfect harmony over a WiFi network.
Therefore, despite Sonos having the proven track record of usability, we don't think it will take B&W long to catch up, based on the statistics we can see on paper.
Winner - Sonos takes the trophy for its rock-solid ecosystem
Speaker design
Both brands designs are completely different. One thing we can all agree on is that Bowers & Wilkins have traditionally been more dare-ish and bold with their speaker design.
However, they are confident in their design of products. This is what gives Bowers & Wilkins credibility in a very competitive market. They stand out and are not afraid to challenge the conventions of what speakers should look like.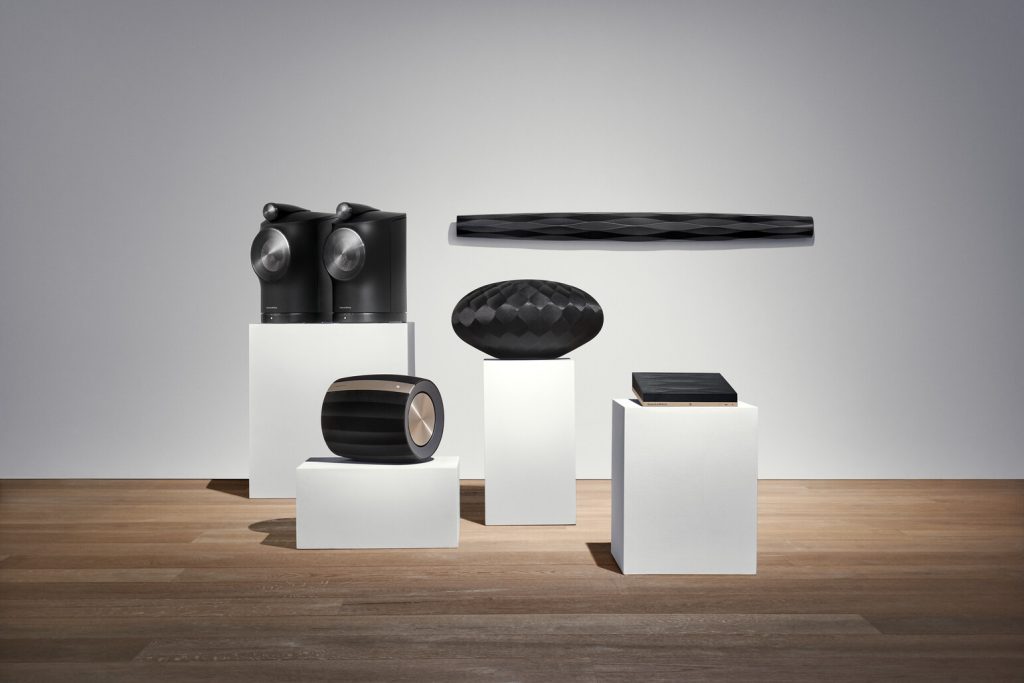 The Formation designs will divide a lot of people and you will ultimately either love it or hate it. For us, although initially we were taken aback by the striking designs, particularly with the Wedge, after having it in our office for a few days, it really started to grow on us! Now we can't get enough of them.
Sonos takes a comparatively more simple but stylish design, that will appeal to the masses. We love the clean look of the Sonos Speakers and have proven their designs can stand the test of time. B&W has chosen to take a gamble with their design and time will tell how customers perceive this design and how well they date.
Winner - Up to you! 
Software updates
Both systems will get smarter over time via free software updates delivered straight to your phone, your speaker has the ability to be updated on the fly, directly from the manufacturer with the latest improvements to the app or sometimes even the sound quality of the speaker. 
Sonos have a history of doing this with their products with a proven track record. Features such as AirPlay 2, Trueplay tuning and DSP tweaks for better sound quality have all been highlights for existing Sonos users.
This again highlights the benefits of using WiFi in a home audio scenario as the speaker you buy today will sound better over time.
We also actually witnessed this ourselves with the Bowers & Wilkins Formation Wedge. After the first software update, the speaker instantly sounded tighter on the bass which we feel was a tweak to the Digital Signal Processing (DSP).
Winner - Sonos, with it's proven track record of impressive updates its hard to differ.
Verdict: B&W Formation or Sonos?
There's a reason why Sonos is the leading multi-room audio system. It satisfies customers in terms of overall usability, design and performance which is very hard to find in its competitors.
We genuinely believe Sonos is worth its price point, and £199 for the award-winning Sonos One smart speaker there is not a better place to start if you're looking to purchase your first smart speaker. Alternatively, the flagship PLAY:5 at £499 is a great price to pay when you consider the performance and functionality of this speaker.
The Bowers & Wilkins Formation range, however, starts from £399 for the Formation Flex and the whole suite would set you back more than £5,000. But, having said this, we think there is a market for people who want to aim higher than Sonos.
We feel B&W Formation is ideal for people looking for an ultra-premium product that can handle high-resolution audio and banish the pain of traditional HiFi set-ups with no compromise in quality.
There is no doubt B&W takes you to such new heights with your listening experience. All of your music will put a big smile on your face. But as most will agree, for the price, it should.
Conclusively, Sonos has the experience in usability teamed with an impressive set of features that will keep the most tech-hungry customer happy. B&W has the experience in sound quality and the feel of an exceptionally premium product.
If your budget can stretch to £3,499 for a stereo pair of Duos or £899 for a Wedge, then I guarantee your ears will not regret it.
However, if you are not willing to spend this sort of money on an audio system, then trust us when we say Sonos will happily exceed most peoples expectations.
Overall winner - Sonos - Still the number one choice for people looking to set up a multi-room audio system.
---
View Bowers & Wilkins Formation Suite >>
View full range of Sonos Speakers >>
---
Still not sure what product is right for you?
Get in touch with one of our friendly specialists who can recommend the speaker for you based on your requirements.
---
Learn More?
The Complete Beginners Guide To Sonos >>
The Sonos App: How it works >>
Bowers & Wilkins Formation Overview >>