Bowers & Wilkins Formation Flex brings hi-fidelity sound to a compact, wireless speaker
Flex is the latest addition to the Bowers & Wilkins Formation range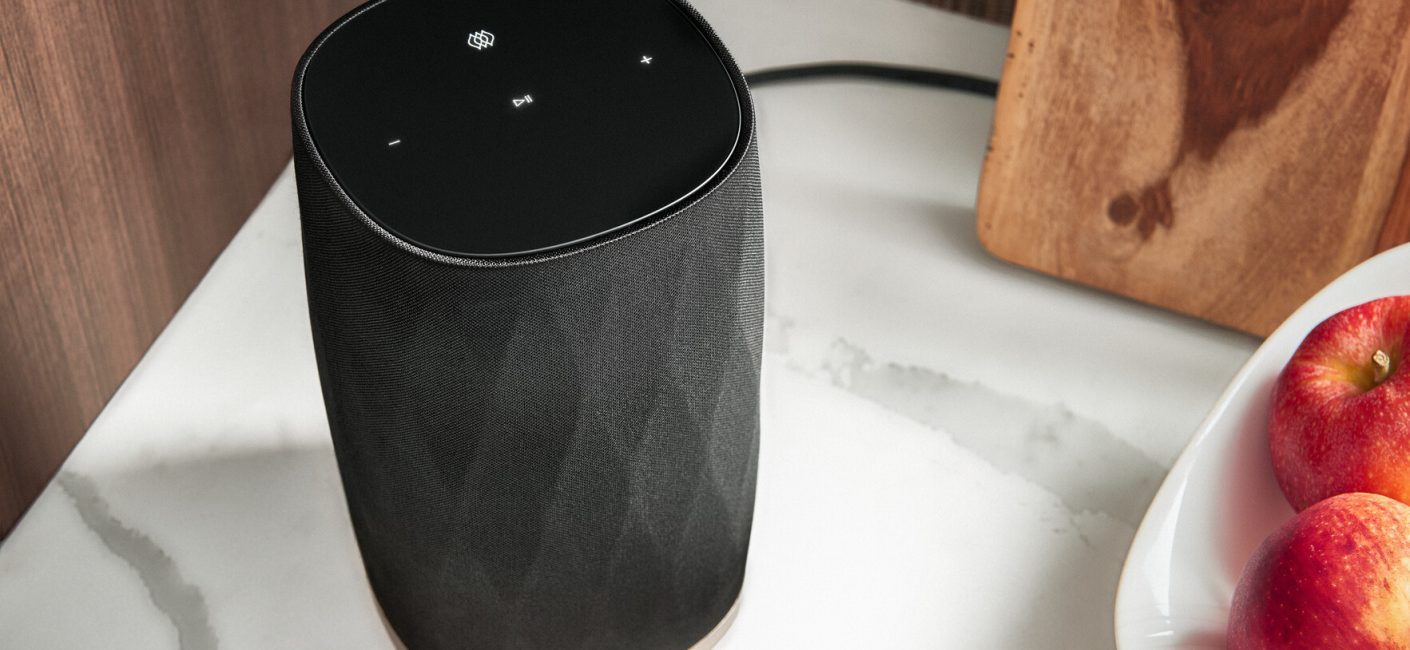 Bowers & Wilkins continues to impress with formation flex
It's hard not to love Bowers & Wilkins speakers for their distinctive design, advanced engineering and innovative technology which all come together to unlock a new level of musical enjoyment in the home. 
When we heard Bowers & Wilkins were working on a brand-new active speaker line-up in 2017, we got very excited. The Formation range of wireless speakers did not disappoint and is arguably the bravest release we have seen from the luxury audio company. 
But there was something missing. The most affordable all-in-one speaker in the Formation range was originally the Wedge at £899 and so there was demand for a smaller but cheaper product that would also make sense for use as surrounds with the Formation Bar.
So here's the new Formation Flex for £399.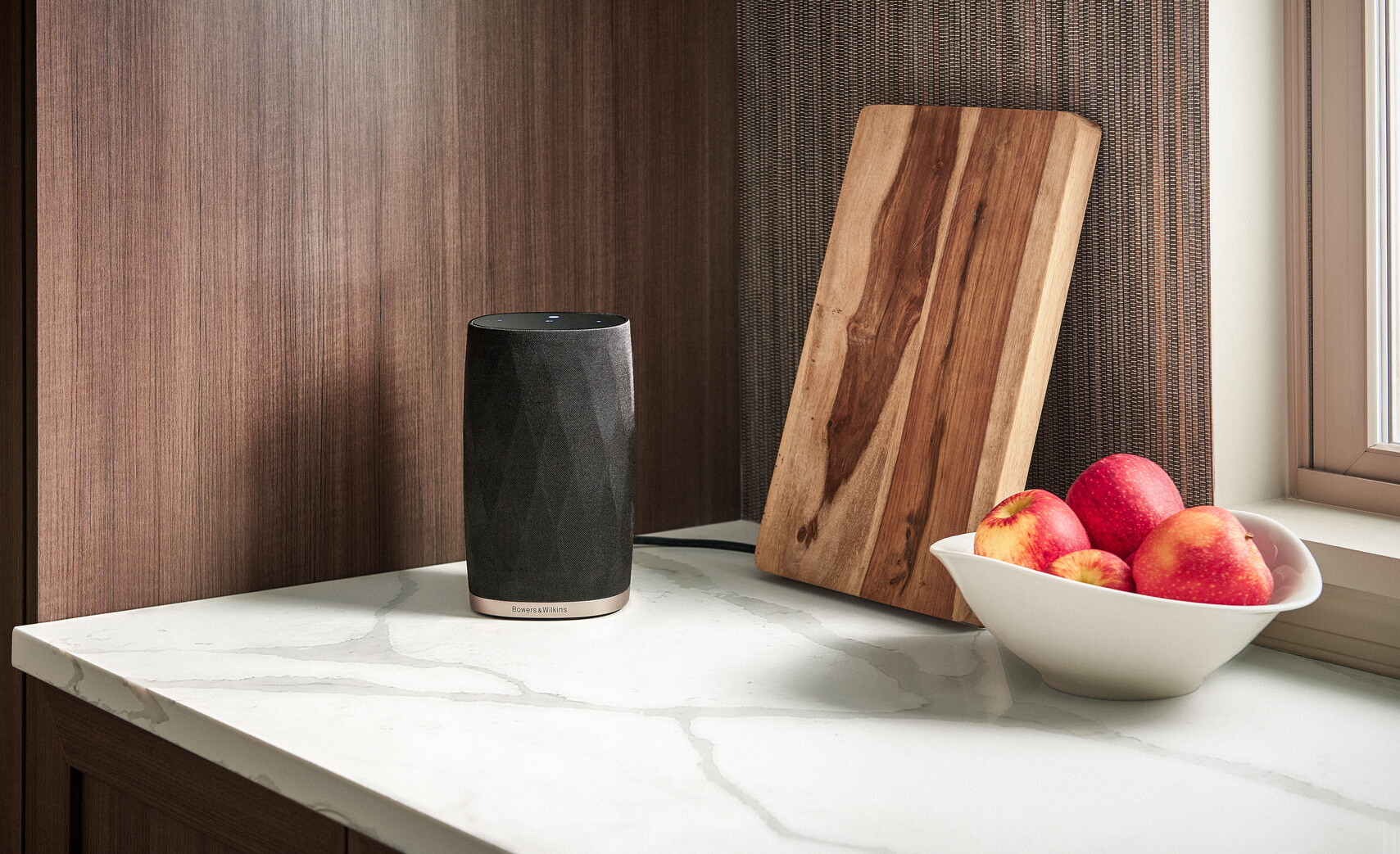 Flex gives us multiple ways of enjoying the speaker - hence its name. 
Listen on its own as a mono speaker, as a stereo pair with another Flex or stereo pair with the Formation Bar for surround sound.
Let's take a look at the Flex in more detail.
Appearance
Standing at 21.5cm tall and 13cm wide, it's still compact but is slightly taller than offerings from Sonos and Apple such as the One and Homepod but rewards you with the extra spec you get under the hood. More on that later.
Visually, it retains the same patterned effect lining on the grill similar to the likes of the Formation Wedge and Bar. Its gold-chrome base echoes its superior quality as a wireless speaker and proudly presents the Bowers & Wilkins name on the front. 
On the top panel, there's a glossy black touch control panel for play/pause and volume up and down of which we are familiar with from similar speakers.
On the base of the product, we have a recessed mains power connection for neatness, ethernet port for a hardwired connection to your router and a reset button. 
We love how the Formation Flex looks and retains a luxury feel in a slim form factor.
Control
Flex, like the other speakers in the Formation range, is powered only by mains and connects to your WiFi wirelessly, meaning it can grow smarter over time through software updates. 
Set up is completed using the intuitive Bowers & Wilkins Home app, available on iOS and Android app stores free of charge.
Bowers & Wilkins accepted no compromises when developing the WiFi infrastructure of the Formations speakers. They rigorously tested the signal path from the controller device to the speakers, the latency in a stereo pair and also latency of grouping multiple Formation zones together until it fell around 1 microsecond.
That's when they decided to patent this technology as it is so rock-solid.
Although control is done over WiFi, it is passed through Bowers & Wilkins own mesh, allowing for improved reliability across the board. 
Set up was extremely straightforward and took no longer than 5 minutes, outperforming the market-leaders in the wireless speaker category.
Once set up is complete, you have a choice of Spotify Connect, AirPlay 2, Bluetooth aptX HD or Roon which should be all you need. It must be said however, we'd love to have a few streaming services built in natively to the Home app, similar to how the Sonos app functions.
There is no voice control like Amazon Alexa or Google Assistant but this is not what Bowers & Wilkins are trying to achieve. Placing sound at the top of their agenda, they are appealing to audio-enthusiasts willing to take advantage of today's less complicated set ups and wireless streaming. 
Sound
Flex will appeal to avid music streamers as it supports the best possible quality of music streaming currently available (24/96 bit) and Bluetooth aptX HD (the best possible standard of Bluetooth).
The decoupled dome tweeter is taken from the Bowers & Wilkins 600 series for studio-quality vocal clarity. The 4-inch woven glass fibre cone couples rich bass and midrange. 
Each driver has a mighty 50W power-amp, utilising digital signal processing, totalling 100W which is massive for a speaker of this size.
What impressed us the most was the Bass output from this little speaker. The quality of that 4-inch cone shone through and was able to deliver tight, tuneful bass, not just monotone bass we see in less premium speakers.
The result is a sound that is far beyond its physical size. Bowers & Wilkins have set the benchmark for delivering big sound out of a small speaker and we truly feel there is no better sounding wireless speaker on the market at the moment.
Application
Existing owners of the Formation Bar will be pleased to hear they can now use a pair of Formation Flex's as rear surrounds to create an immersive 5.0 Dolby Digital surround system.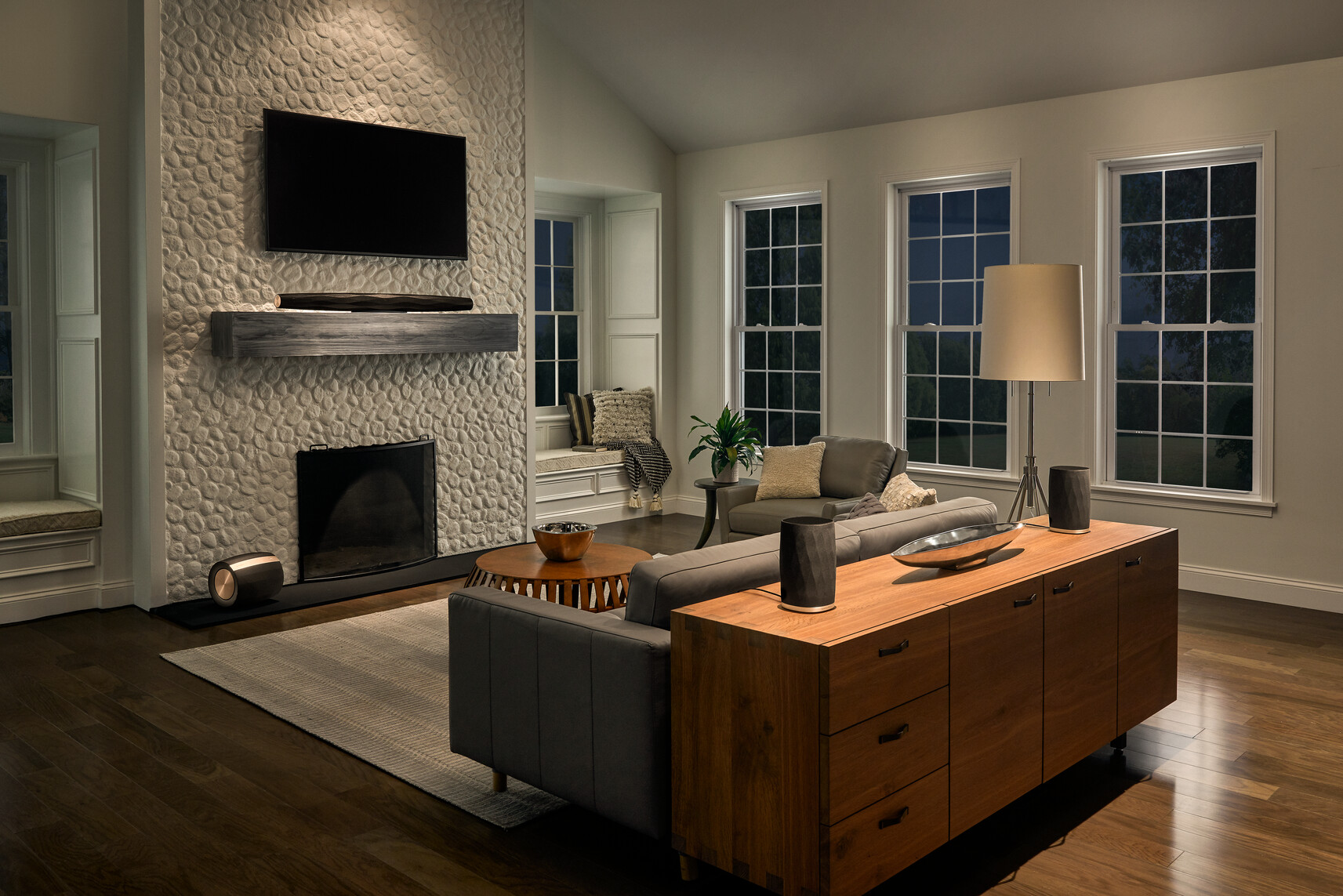 Adding a pair of Flex's as surrounds is an excellent way to fill a larger room with more sound and centre yourself in the heart of the action.
The Flex fires sound out of the front, side and rear of the speaker, perfect in a surround sound scenario as you'll hear an authentic, true-to-life experience. 
However, we can also see the Formation Flex being the perfect starter speaker, used on its own, for someone new to the Formation range.
Double it up as a stereo pair and you've got yourself room-filling sound without the need for an amplifier and cables.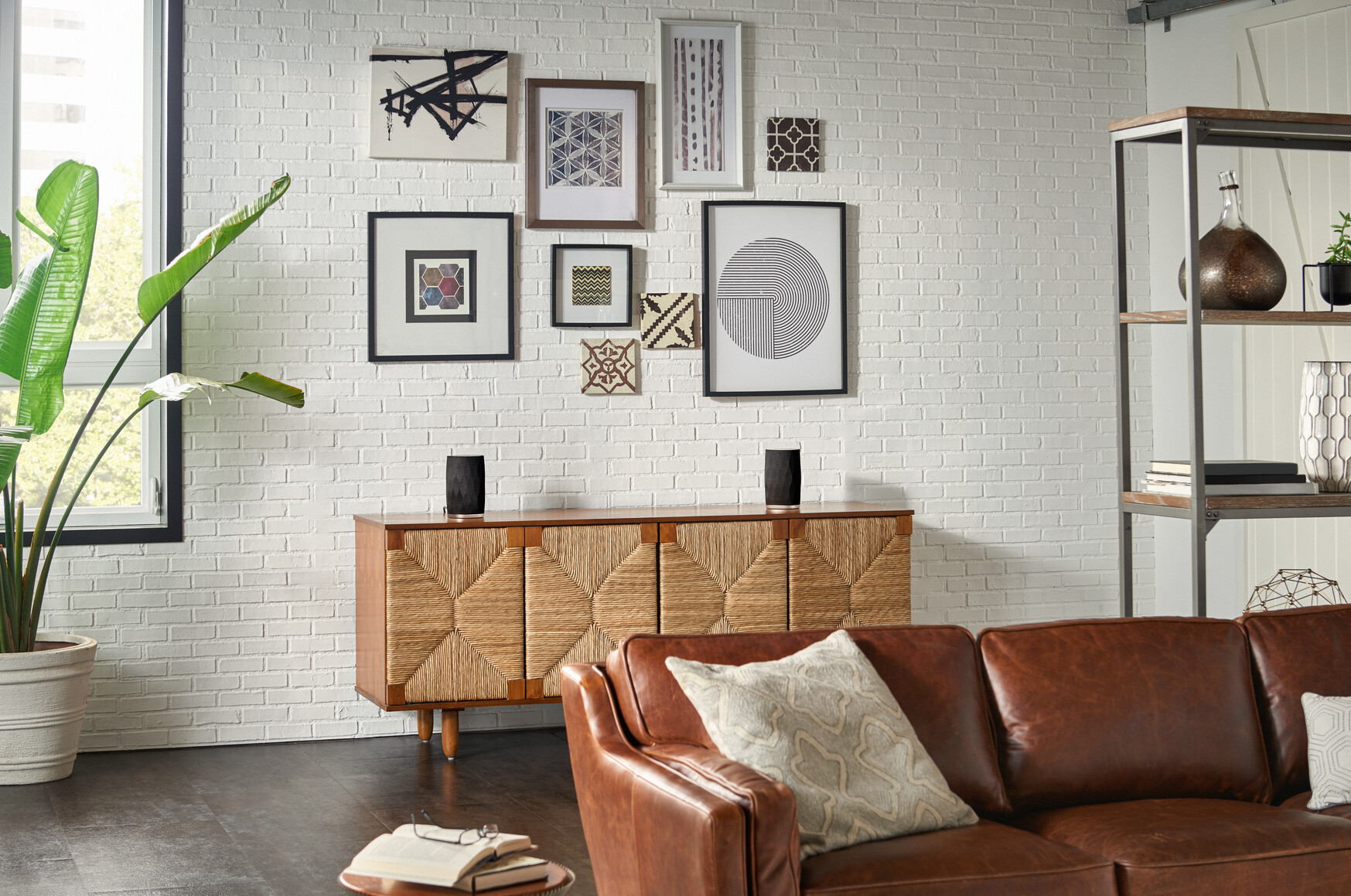 Add the Formation Bass subwoofer to any of these set ups for a new world of bass, or to finish off the 5.1 surround system with the Formation Bar.
These different applications lend itself to the flexible nature of the speaker. 
Verdict
The Formation Flex is clearly a premium speaker in the wireless speaker market but as with all Bowers & Wilkins products, the quality feel of the speaker takes some of the purchasing pain away. 
The elegant design makes you want to display it in the most appealing areas of your home and it reproduces sound far beyond its form factor.
Despite its omission of certain features such as voice control and outdoor usability, this speaker is for the modern music-lover in pursuit of top-level sound quality from a compact size.
If you appreciate music more than the average music listener and you are taking advantage of streaming, we think the Flex will be perfect for you.
This is sure to win awards and we are very excited to see the next move from Bowers & Wilkins.