Looking for a Great Bathroom Speaker? Sonos has the Solution
If you've ever thought about having a speaker in your bathroom, this blog is just for you.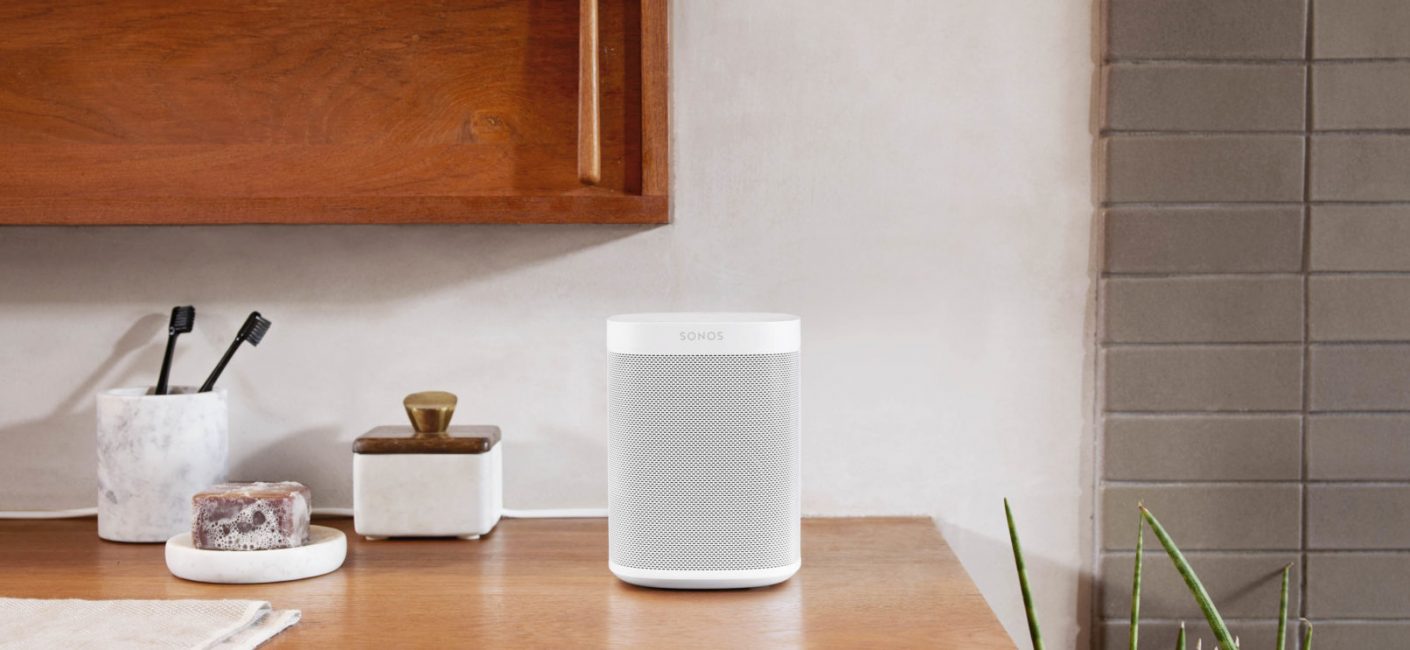 How to play Sonos in your Bathroom
Listening to your favourite songs in the bathroom at great sound quality has never been an easy task. There are many ways you could make it work, but it is clear some are more effective than others.
We think hands-free voice control is the number 1 feature for a good bathroom speaker and all of the below Sonos options can be used with Alexa or Google Assistant or has the assistants built-in.
Another great perk is that the Sonos system will allow you to send the TV audio from your Beam or Arc to any other Sonos speaker in your home, so you don't ever miss the action on that all-important football game.
We cover the options below to get Sonos to your bathroom, ranging from the most affordable portable option to a more permanent solution - most importantly, they all sound fantastic and will extend great quality audio to your bathroom.
Option 1 - Sonos Roam - the most portable & affordable sonos speaker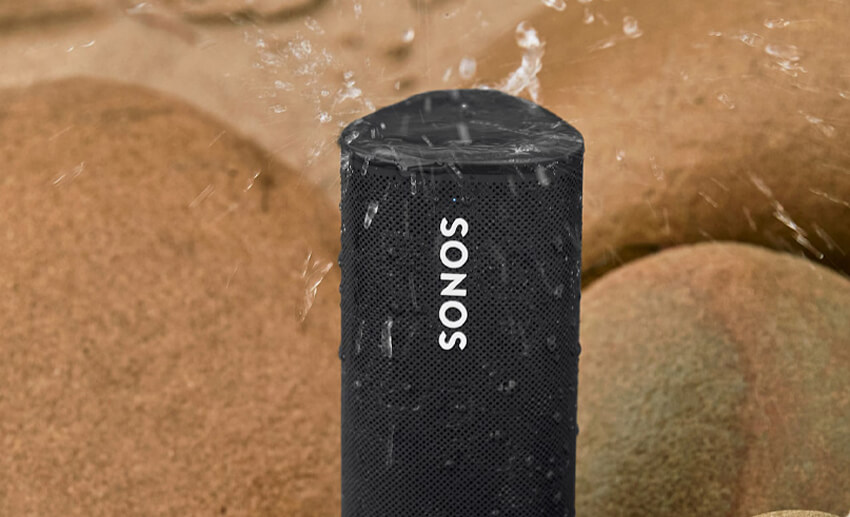 If you're looking for the simplest and most cost-effective Sonos solution for your bathroom, nothing comes close to the Sonos Roam available in a colour choice of black or white for £159. Released in April 2021, it's Sonos' smallest and lightest portable speaker, and with an IP67 rating, you can take it in the shower with you or it will even to be able to withstand the accidental dunk in the bath tub!
It's got a 10 hour battery life and will go into standby mode when not in use which is reported to last 20 days! Perfect for grabbing and using it as and when you need it.
The cherry on top is that it has Alexa and Google Assistant built right in so if you need to change volume or skip track, just ask.
The Roam's not just great for your bathroom however, it can be taken anywhere with you using Bluetooth or used outside on those sunny evenings and group with your existing Sonos system.
Pros
✓ Most portable speaker of the range - great for smaller bathrooms
✓ Highest waterproof rating - can survive accidental drops in the bathtub and taken in the shower
✓ Hands-free voice control with either Amazon Alexa or Google Assistant
✓ Most affordable Sonos speaker
Cons
X Not quite as loud as other Sonos options
Option 2 - Sonos Move - the heavy-duty portable speaker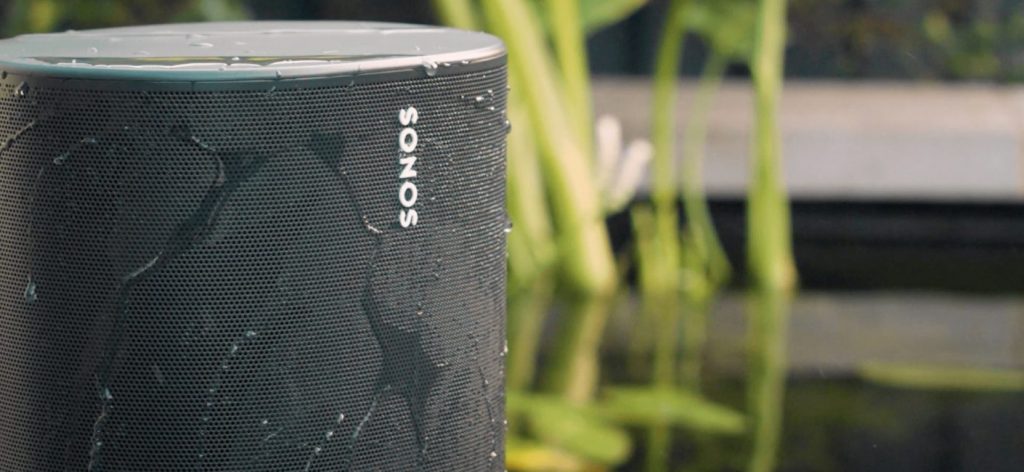 What about if you really want to crank it up in the bathroom? I'm talking singing your whole heart out in the shower and waking up everyone in the home kind of loud.
You may wish to look towards the Sonos Move which is larger and heavier than the Roam but can fill a large bathroom with ease. It uses an 11 hour battery and can be picked up and moved around from room to room and is available in black or white for £399.
Yes, Alexa & Google Assistant are both built in and you even get a handy wall mount for the Move so you don't need to use valuable surface space in the bathroom.
Just don't take the Move into the shower with you - the waterproof rating is IP56 so it's fine if it gets splashed a little bit but a continuous jet of water on it may not give great results!
Pros
✓ Louder than the Roam
✓ Can be placed on a wall mount to avoid using surface space
Cons
X Not as portable as the Roam
X Quite pricey at £399
Option 3 - Sonos One - the all-rounder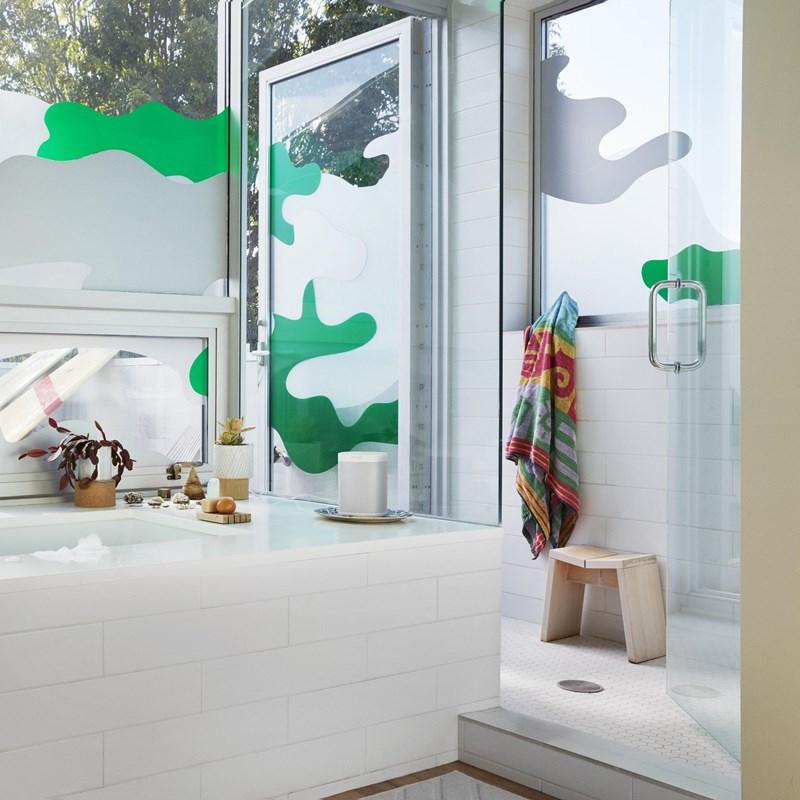 The Sonos One has a sleek design and convenient size which makes it ideal for bathroom use. It comes in colour options of black or white and sold for £199.
This would be a more permanent solution as it's not a portable speaker as such as it's the only option in this list that requires a constant mains power connection.
With a wall mount from Flexson you can easily mount your Sonos One to the wall up high, out of reach and then easily ask Alexa or Google Assistant to play any song, artist, playlist, radio station or audiobook completely hands-free and wirelessly.
Customers in the past have fed it mains power from an adjacent room through a fuse spur in the wall.
The Sonos One is also made to be steam, moisture and humidity resistant, so it is more than happy in this kind of environment but just don't get it splashed.
*Please make sure you are conforming to UK Electrical regulations regarding power use in the bathroom. Do not use a shaver socket or extractor fan as a means to power the Sonos. If you are unsure, please ask your electrician for advice.*
Pros
✓ Offers best balance of sound quality and size for the price
✓ Convenient style and design for the bathroom
Cons
X Requires mains power
X No waterproof rating
Option 4 - ceiling speaker powered by Sonos amp
If you're truly serious about a permanent audio solution in your bathroom, installing a ceiling speaker with a Sonos Amp offers the most aesthetic solution while still maintaining a great listening experience in the bathroom.
With a speaker being installed flush into the ceiling, no wall or shelf space is taken up, and most ceiling speakers are fully steam and moisture resistant - both attributes of particular importance in a bathroom.
For a small bathroom, we'd recommend using a single stereo speaker such as the Monitor Audio C180-T2 which can output a nice stereo sound by using just one ceiling speaker.
If you have space for a pair of ceiling speakers, this will offer a superior stereo experience over a single stereo speaker, due to receiving an independent left and right channel of sound. Our Sonance ceiling speaker bundle with a Sonos Amp is our best value ceiling speaker package, ideal for bathrooms.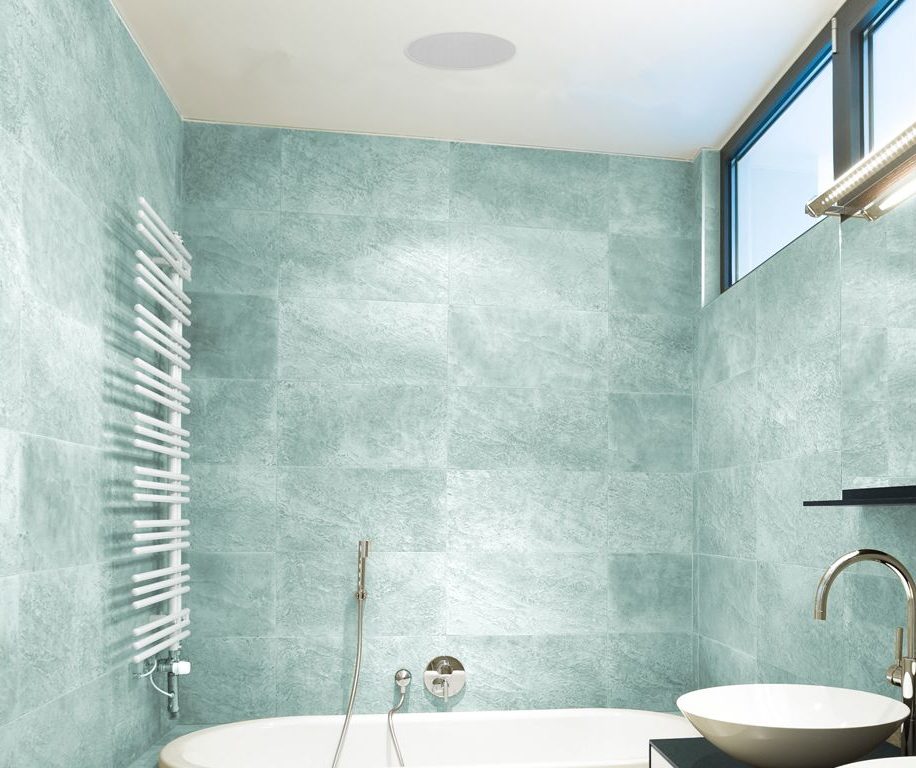 If you are installing within a shower enclosure and need the ceiling speaker to be fully waterproof, consider the Monitor Audio AWC265-T2 (single stereo) which is fully IP rated. That means it can go in wet rooms, in a shower enclosure, above a bath tub or even in a sauna!
Top 5 in-ceiling speakers for your bathroom >>
The Amp can be stored in a separate storage location in a nearby room and just requires mains power and will connect directly to your home WiFi connection, just like the Sonos One. The speaker will be hard-wired to the Sonos Amp via speaker cable which provides power to the speaker.
Pros
✓ Most aesthetic option of them all
✓ Could even add value to your home
Cons
X Requires a professional installation
X Voice control has to go through a separate Echo or Google Home device to control the Sonos Amp
X Priciest option
Is there a wireless bathroom speaker solution?
Alternatively, if you don't have the facility to run speaker wires behind the wall or ceiling but love the idea of a ceiling speaker in the bathroom, check out the Lithe Audio range which offers all-in-one ceiling speaker solutions that just require mains power, then you can bluetooth to it from your phone.
They have just been updated for 2020 with a new standard of bluetooth.
What's new in Lithe Audio's new range of Bluetooth speakers?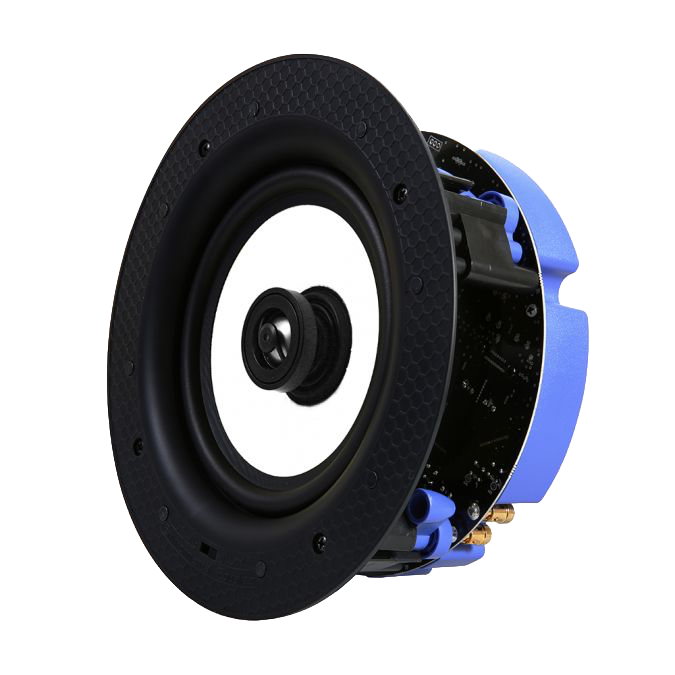 Lithe Audio ceiling speakers review >>
Verdict
If you're looking for a long-term bathroom audio solution that sounds great but do not want to pay the odds for it, Sonos offers an exceptional experience, both in the sound quality and usability department.
Whether it's the Sonos Rom, One or a ceiling speaker powered by Sonos you go for, you will gain access to over 56 music streaming services, thousands of radio stations, audiobooks and a growing list of features, that can all be streamed to your speaker wirelessly and hands-free.
If you love Alexa but want something that pumps out great sound in your bathroom, we believe Sonos is the smart choice.
For friendly advice about what solution would be best for your bathroom, speak to one of our specialists today.
---
Looking to Purchase Sonos?
Purchasing your Sonos through Smart Home Sounds comes with a number of benefits:
Extended 6 year warranty on your Sonos at no extra cost
FREE next day or weekend timed delivery
Access to exclusive loyalty scheme, entitling loyal customers to discounts on their next purchases
About Smart Home Sounds
Smart Home Sounds is a UK Sonos specialist dedicated to filling homes with the joy of music, one room at a time!
We provide expert advice on the full Sonos range, from the voice controlled Sonos One to a Sonos wireless home cinema system with PLAYBAR, SUB, and 2 x PLAY:1s all with free next day delivery and a 6 year extended warranty.