Lithe Audio Bluetooth Ceiling Speakers Review
Take a look at the most popular bluetooth ceiling speaker solution

Our favourite bluetooth ceiling speaker solution for single zones
Lithe Audio all-in-one Bluetooth ceiling speakers are fairly new to the ceiling speaker market but have done a great job of solving the main barrier of ceiling speakers - having to install speaker cable to an amplifier.
They've already won Best Product of the Year 2018 in the Electrical Wholesaler Awards by doing so, adding to the credibility of the system and they have just been updated to a new 2020 version. More details about the 2020 version.

How are Lithe Audio ceiling speakers installed?
As the Lithe Audio Bluetooth ceiling speakers have an amplifier built in, they are simply plugged into mains power whether that's from a socket or connecting it to your lighting circuit, then installed flush into the ceiling.
The 3mm grille is magnetic so will clamp on to the speaker with no screws required.
Then pull out your phone, turn on Bluetooth and Lithe Audio BT should appear as available devices, and you're ready to use Bluetooth.
As most installers would agree, this is a much more painless method of installing ceiling speakers and takes no longer than 30 minutes.
With no cables in the wall and no amplifier to worry about, you can retrofit into any property whether that's old or new. They can blend with any decor and can be positioned anywhere in the ceiling for the most optimal sound.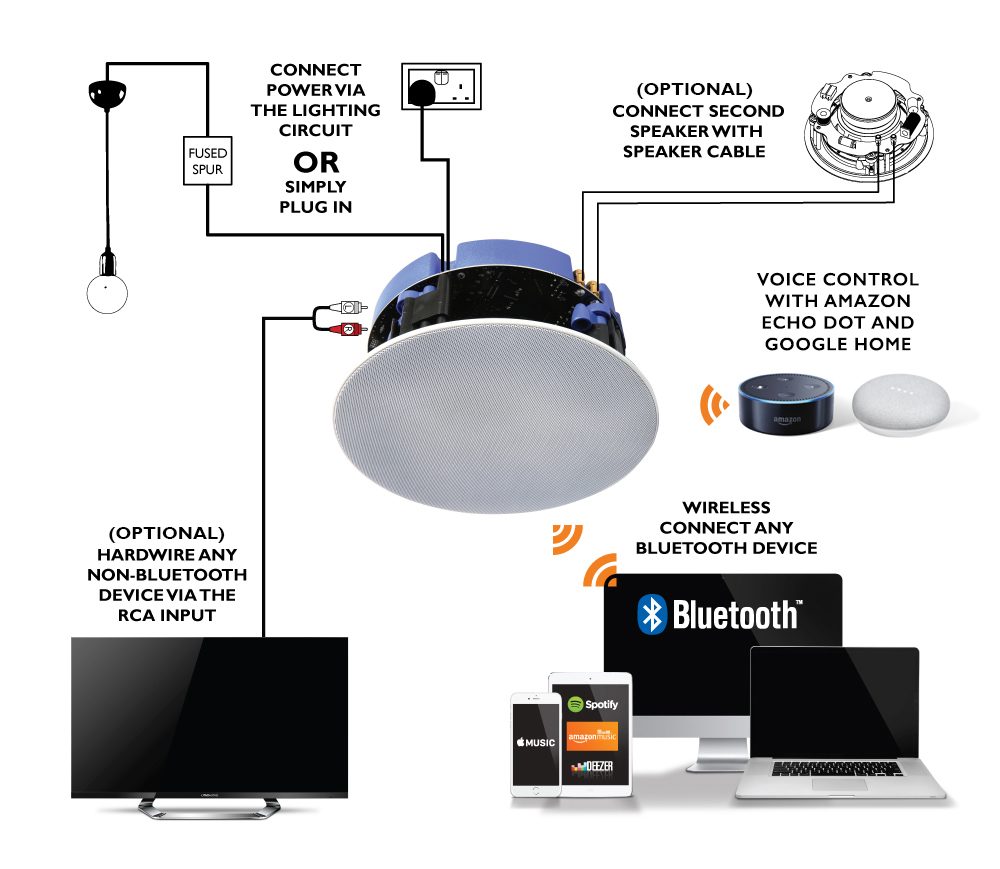 How are Lithe Audio ceiling speakers controlled?
It is a Bluetooth-enabled device with a wireless range of 10 metres, so is capable of playing any audio from your device, whether that's from a streaming service like Apple Music, online radio, YouTube or your iTunes collection. Bluetooth makes the possibilities endless.
You can group the audio to up to 6 ceiling speakers via Bluetooth at once.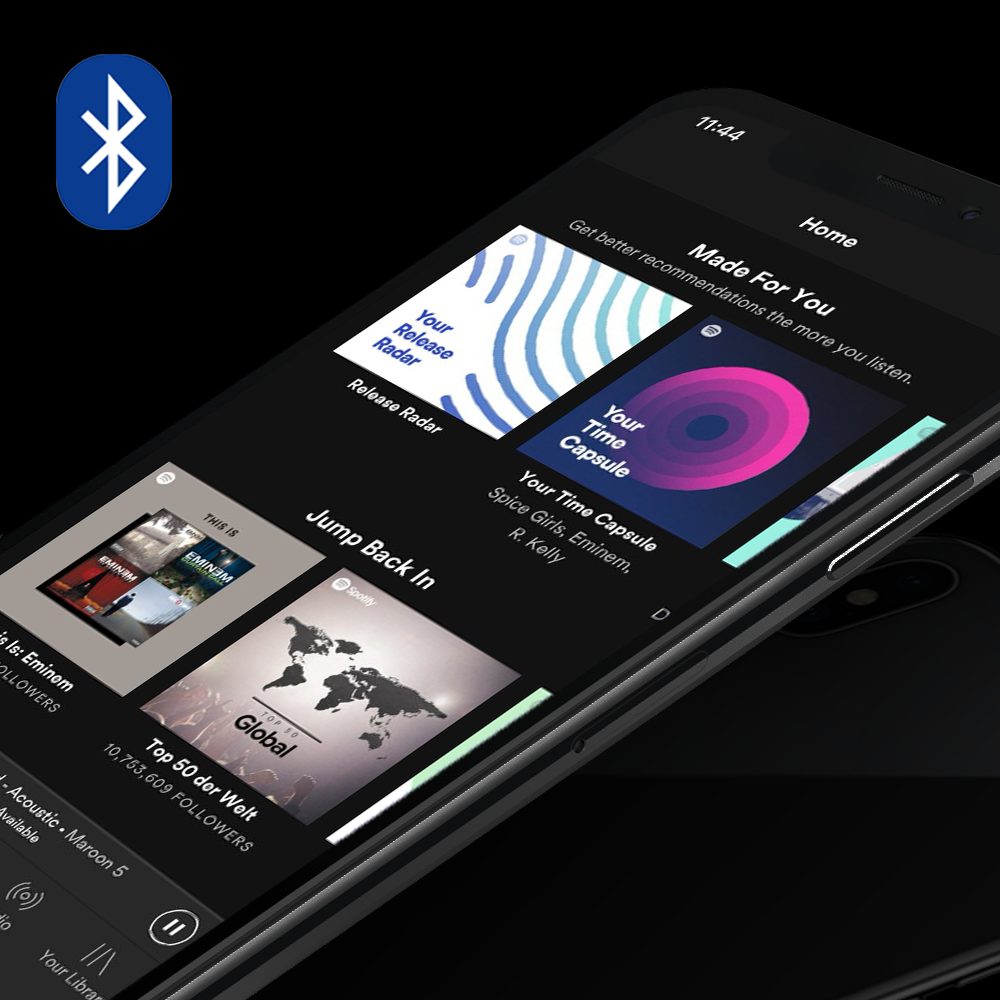 Are Lithe Audio ceiling speakers mono or single stereo?
Lithe Audio's 6.5" option can either be run as a single stereo ceiling speaker or used as a pair of mono speakers (master and slave). Just use the mono/single stereo selector on the speaker before you install into the ceiling.
How do the Lithe Audio ceiling speakers sound?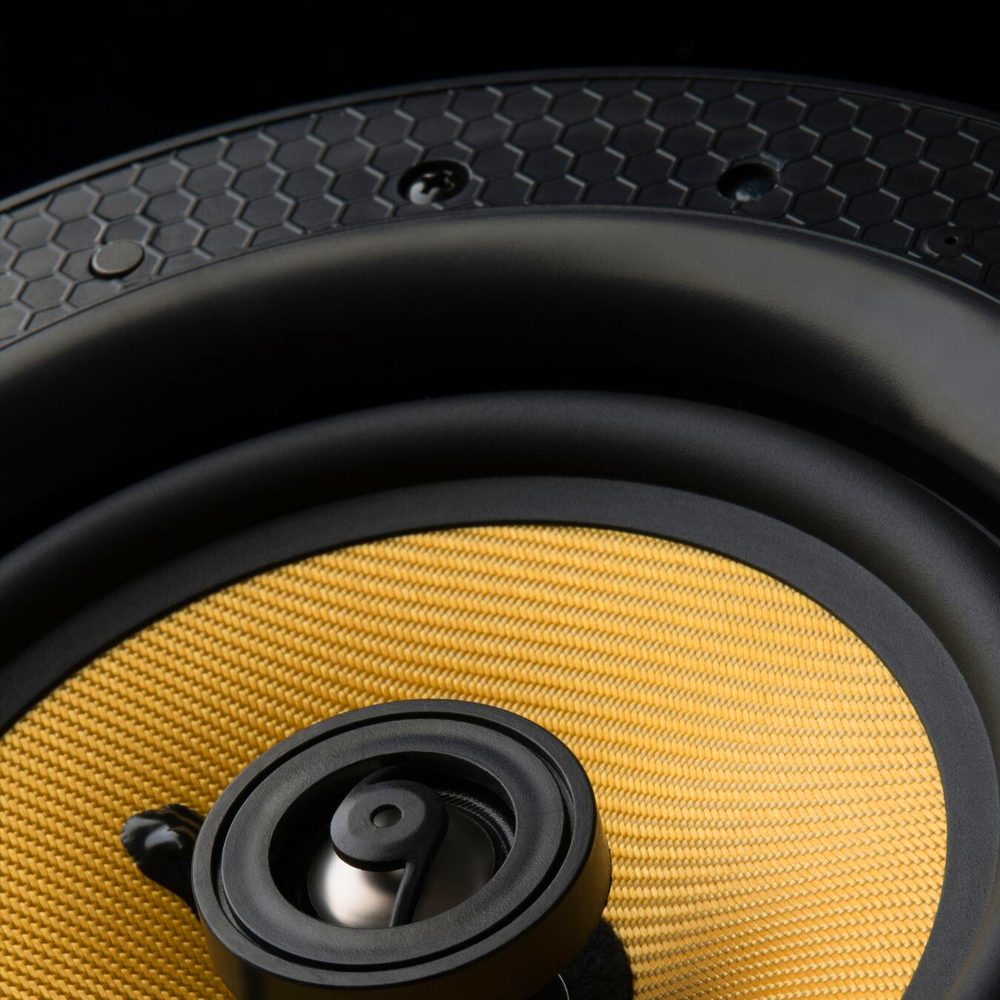 We were very pleased with the sound quality after testing. They reached an impressive level of depth and detail, and we didn't miss a word with the vocals.
For a small room such as a study or bedroom, these will be perfect to provide background music at low to mid-high volumes.
They are powered by a Class-D digital amplifier and can reach frequencies of between 65hz-20khz.
These are no audiophile standard ceiling speakers but these are really all you need for the average music user, day-to-day.
Can I voice control Lithe Audio ceiling speakers?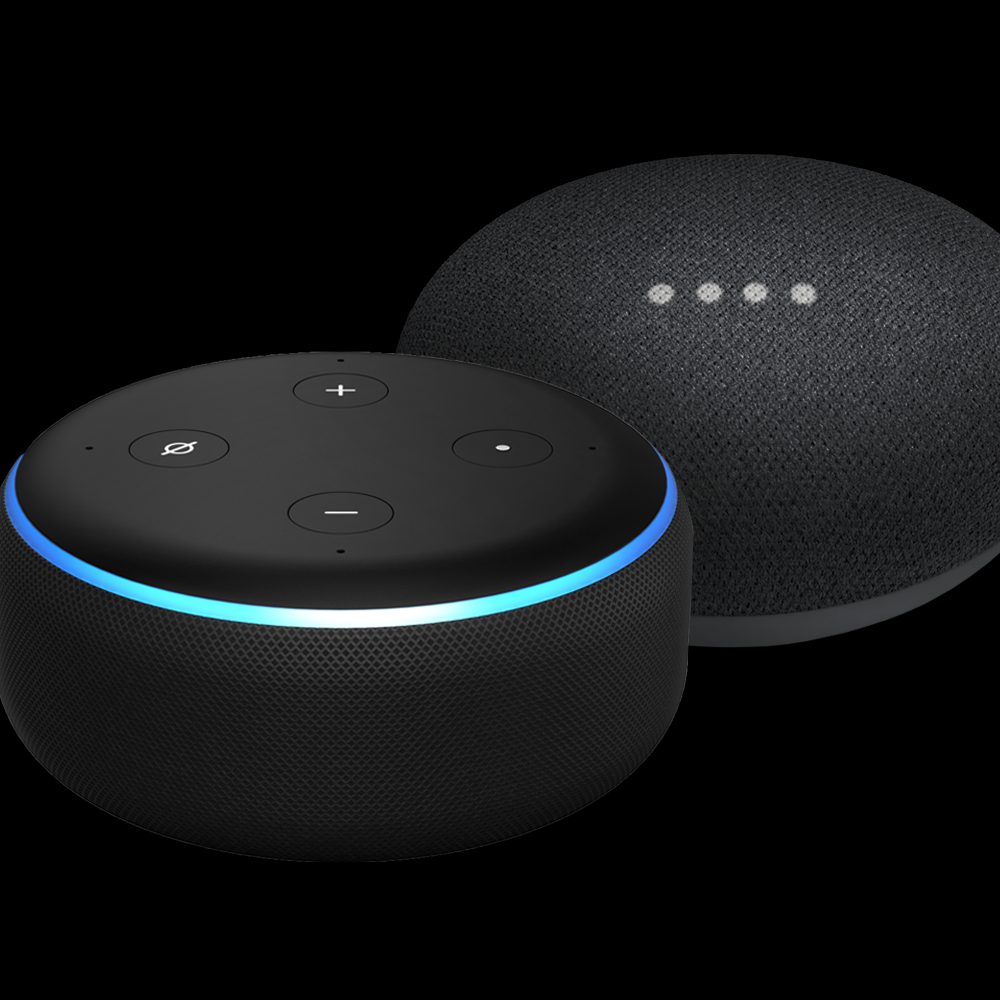 Lithe Audio speakers are voice-enabled so simply add an Amazon Echo Dot or Google Home device for full hands-free control, if you wish.
Can I use Lithe Audio ceiling speakers with my TV?
It is possible to connect Lithe Audio ceiling speakers directly to the TV via standard RCA. It will autodetect the RCA and play the TV Audio whenever it senses it.
If TV audio is secondary to music then this is a great feature to have, otherwise you may wish to consider other options to ceiling speakers such as a Sonos soundbar if you are looking for more than just background audio.
Can I use Lithe Audio ceiling Speakers in the bathroom?
If you would like to install these speakers in your bathroom, please refer to the Lithe Audio 6.5" IP44 bathroom ceiling speakers. These are fully waterproof and can get splashed with no risk of damage.

Verdict
If you are looking for a full home of ceiling speakers or looking for a more robust system than Bluetooth, then you may wish to consider installing ceiling speakers powered by a Sonos Amp and speaker cable for a much more open and user-focused experience.
However, if you are looking to install ceiling speakers in 1 or 2 rooms such as a bathroom, office, kitchen etc, and you are looking for the most cost-effective, easy to install option, then Lithe Audio's Bluetooth ceiling speakers are a top contender.
---
Learn More
How to choose the perfect ceiling speakers for your home >>
The best ceiling speakers for your bathroom >>
Lithe Audio updates their range for 2020 >> 
---