Our Christmas Gift Guide for Tech Lovers 2020
Take a look at our best Tech Picks for Christmas 2020 and find a great gift for you or your loved one.
Christmas Gift Guide for music & movie lovers
Following the year we've had, Christmas 2020 is a great excuse to treat yourself or your loved ones to something special. Whether they're into music, movies or need that perfect pair of headphones for the daily commute; we've got you covered this festive season with our top Christmas Gifts.

Our Pick For… The Music Lover:
Want to extend your Sonos system around the home in time for Christmas or know a vinyl lover who might benefit from a turntable upgrade? Take a look at our top picks below. 
Sonos One and Sonos One SL Bundles
Sonos' most compact speaker offers a great option for your music listening at home, available both with and without voice assistant inbuilt. Now is a great time to extend your Sonos system around the home or treat yourself to a new speaker for your home office as both the Sonos One G2 and Sonos One SL are reduced by £30 as part of Sonos' Christmas promotion. 
Check out our 2x Sonos One and 2x Sonos One SL bundles for use as a stereo pair for music, or even as surround rears to a Beam or Arc. 

Audio Technica AT-LP120XUSB Direct-Drive Turntable 
For anyone just getting back into vinyl or looking to spin some records for the first time, the AT-LP120XUSB is the perfect starter turntable that won't scrimp on features. Based on the design of the famous Technics SL 1200MK2, the LP120XUSB allows for 33 ⅓ , 45 and 78 RPM playback speeds and vari-speed pitch control to give you flexibility of control. The AT-LP120XUSB can be connected to your chosen amplifier or speaker set through its inbuilt pre-amp and can even be connected to a PC via USB for downloading your favourite tunes.
Currently reduced to £219, now is the perfect time to invest in the LP120XUSB and start appreciating your vinyl as it should be heard. 
Our Picks For… The Movie Lover:
Okay... so a TV might be a little big for a Christmas present, but now is a great time to elevate your home movie night with the temperatures dropping and nights getting longer. We've compiled our top Sony TV picks and some great seasonal savings on Sony soundbars to bring your  surround sound audio to life.

Sony A8 65"
We favour Sony televisions because they're the best at what they do, and for us there's no better option than the Sony A8. This OLED TV offers a quick Android TV user interface, Sony's best X1 Ultimate Processor and exceptional clarity and contrast that can only be achieved by an OLED TV. Each pixel has a dedicated light-source inbuilt, meaning bright colours will pop whilst blacks remain crisp. 
The sonic capabilities of this TV are also accelerated with innovative Acoustic Surface Audio meaning that the sound actually emanates from the screen itself, pinpointing vocals and mid-range sounds. As a neat bonus, this TV is also calibrated specifically for Netflix content, meaning you'll experience sound exactly as intended.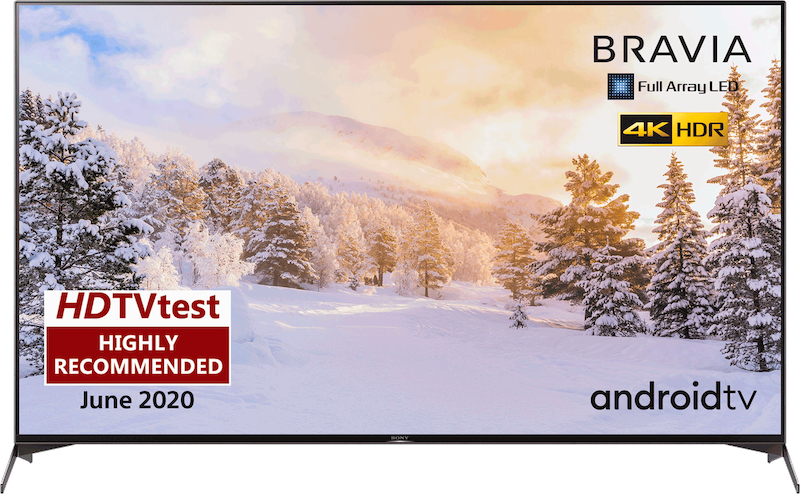 Sony XH95 55"
Full Array LED TVs offer the very best LED viewing experience, with the screen fully backlit to offer colour vibrancy and contrast. Motion clarity is also expertly handled by the Sony XH95, making it a great option for both sports and movie fans alike. 
Sony have implemented their flagship X1 Ultimate Processor to perfectly render each object on screen and reduce screen blur. The XH95 also benefits from Bi-Amp Acoustic Multi Audio, positioning individually-controlled tweeters at the sides of the screen to boost higher-frequency to mid-range sounds. This paired with smart features like Netflix Calibrated Mode and Android TV makes the XH95 our perfect choice for Full-Array LED TV.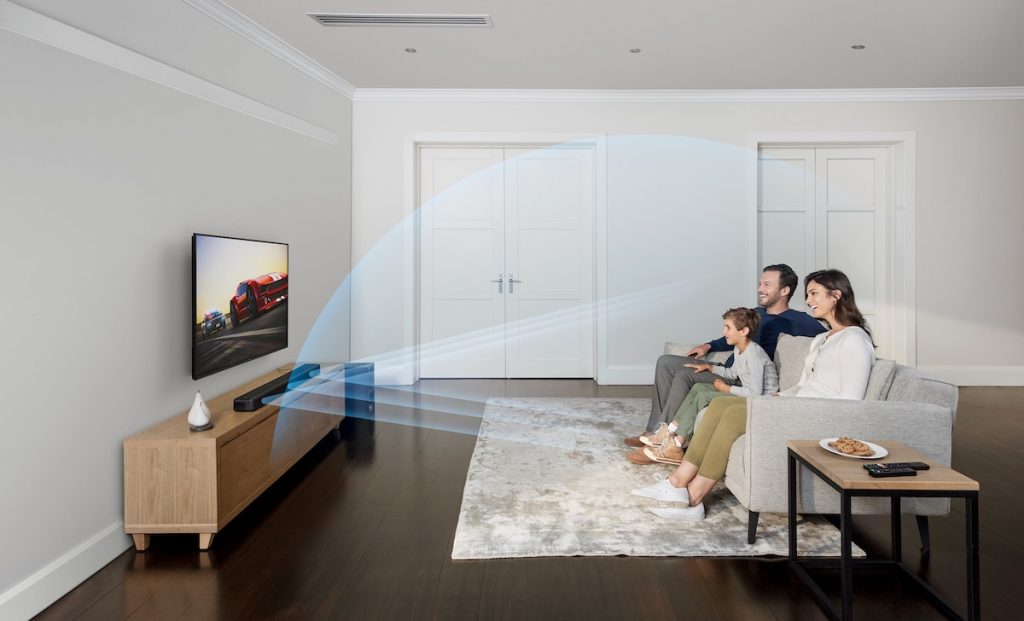 Sony HT-X8500 and HT-G700
A brand new TV might not be on the cards at the moment, but you can still boost your TV viewing experience at home with one of Sony's great soundbar options. Both designed for easy plug-and-play functionality, you'll benefit from full DTS:X surround sound and Dolby Atmos pass through.
The smaller HT-X8500 has an inbuilt woofer whilst the larger 3-channel HT-G700 even comes equipped with a separate sub unit. Easy to use Bluetooth connectivity also makes these soundbars a great solution to your home music, so be sure to take a look during the Christmas price reduction.   

Our Picks For… The Commuter:
Those in between moments spent on a train, bus or waiting for your next appointment are best filled with the joy of music, so we've compiled some great headphone options below for a loved one or just as a treat for yourself.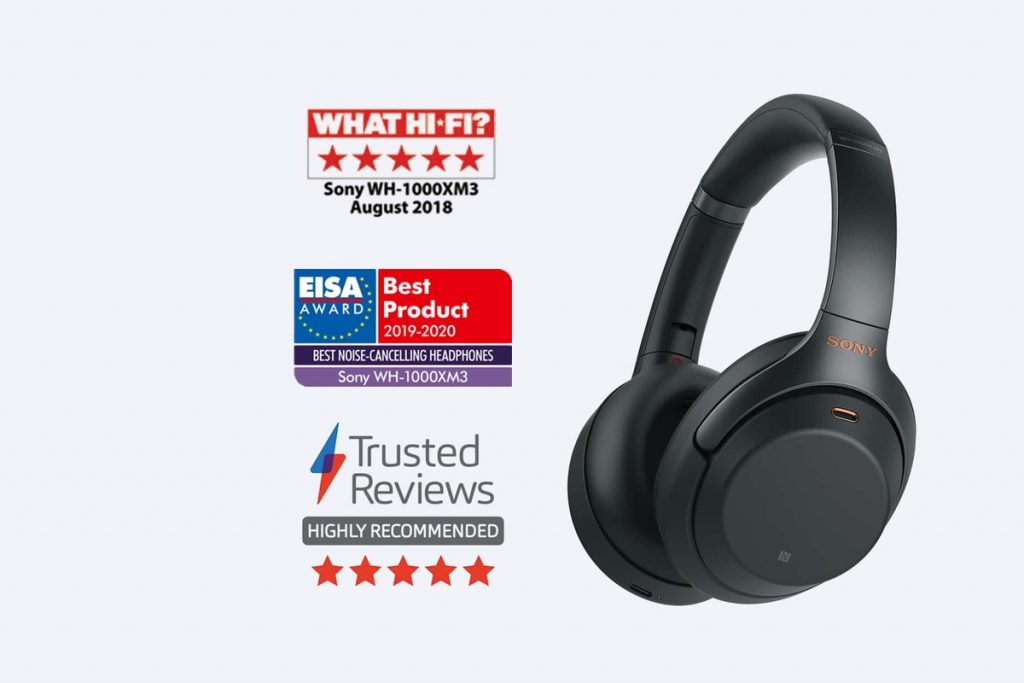 Sony WH-1000XM3 Wireless Bluetooth Headphones
The award-winning Sony WH-1000XM3s offer superb audio clarity using powerful 40mm drivers and Liquid Crystal Polymer diaphragms, all without needing to plug them into your phone or device. On top of this, you'll also benefit from superior Noise Cancellation thanks to the WH-1000XM3's inbuilt HD QN1 Processor, allowing you or your loved one to block out the hustle and bustle of city life. 
What's even better is that the WH-1000MX3s are currently reduced by £30 as part of a Christmas promotion, so now is the perfect time to buy! Check out the Sony WH-1000MX3 Wireless Bluetooth Headphones here.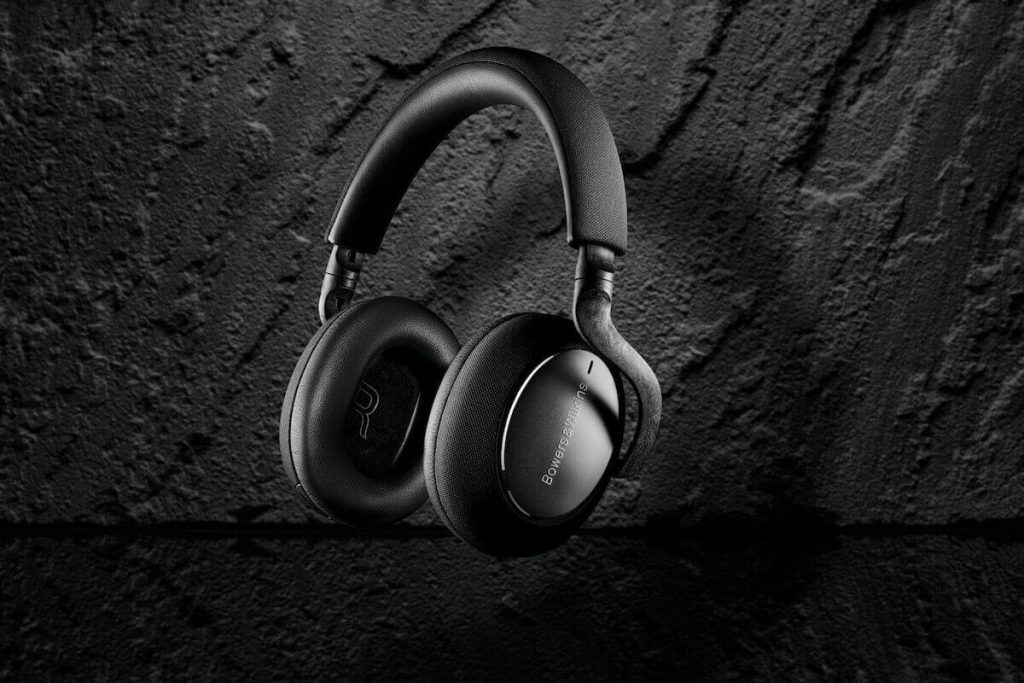 Bowers & Wilkins PX7 Carbon Edition Wireless Bluetooth Headphones
The PX7 Carbon Edition Wireless Headphones mark the 10th anniversary of B&Ws award winning flagship headphones. With bluetooth functionality and an incredible 30 hour battery life, you won't be left caught out when you want to listen to your favourite tunes on the go. This easy functionality is matched with great audio quality courtesy of the PX7's custom-built 43.6m drivers, developed by the same engineers behind the 800 Series Diamond famously used in Abbey Road Studios.
Think the PX7s could be the perfect gift for someone in your life? Check them out here. 
Sony WH-CH710N Wireless Bluetooth Headphones
If you're looking for a slightly cheaper alternative for your next wireless headphone purchase, look no further than the Sony WH-CH710N. 30mm speaker drivers deliver an impressive frequency range of 7Hz to 20kHz to offer a crisp sound that doesn't lack in bass or dynamism. Great performance per pound is factored into the WH-CH710N as at just £79 under the Sony Christmas Promotion, you'll still benefit from all the great features we've come to expect from a solid pair of wireless headphones. 
The Automatic Artificial Intelligence Noise Cancelling (AINC) function will analyse your surroundings to adjust noise cancellation settings accordingly. Bluetooth 5.0 gives you an extended connection range of 30 feet and a full charge will glean a massive 35 hours of playback time.

Our Picks For… The Adventurer:
Know someone who's always on the go? Give them the gift of music with these great portable speaker options that are small enough to fit in a backpack or suitcase.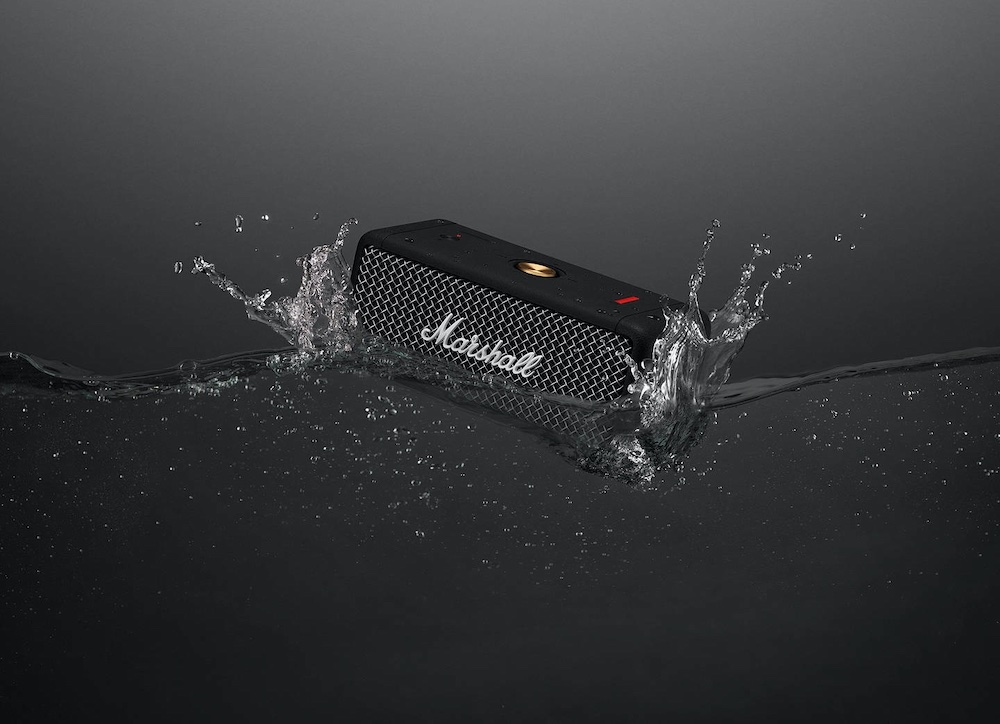 Marshall Emberton
With a protective IPX7 waterproof rating and long 20 hour battery life, the Marshall Emberton is the perfect gift for your retro-loving friend or family member. Built in the cool style of Marshall's original amplifiers first released back in 1963, the Emberton boasts a timeless design without foregoing any modern features you'd expect from a Bluetooth speakers. Stereophonic Multi-Directional 360° sound ensures that your favourite music will sound great heard from any direction. 
The Emberton can be found here.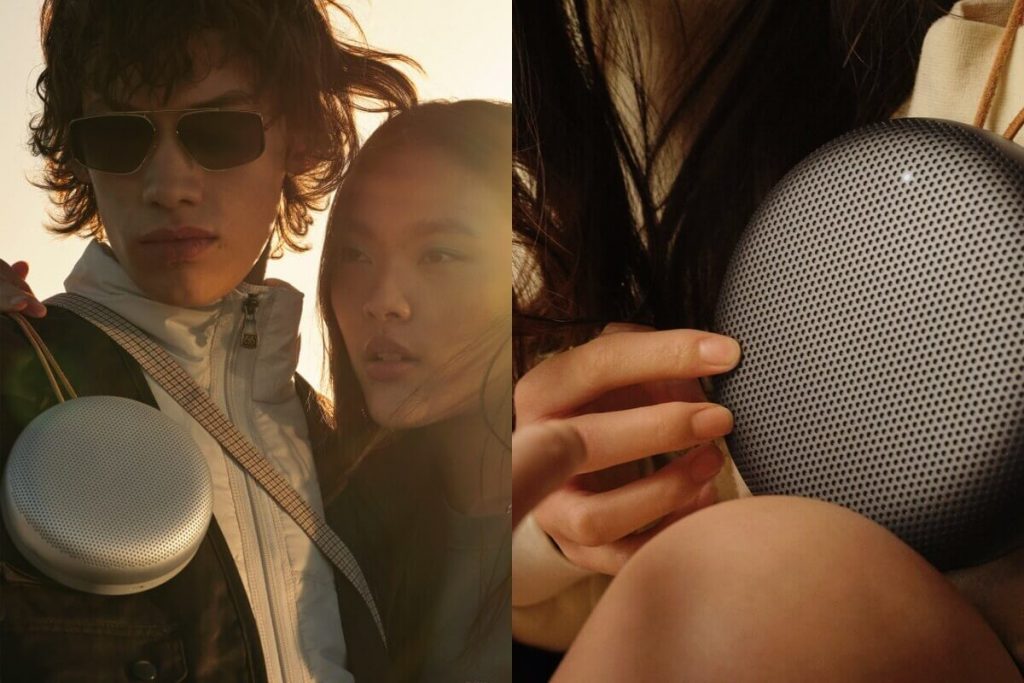 Bang and Olufsen A1 2nd Gen
The A1s IP67 dust and waterproof design and compact form factor makes it a great speaker to take on the go. It's pebble-like shape makes it easy to tuck into a backpack without compromising on style or functionality. A 3.5mm aluminium driver and 0.75" silk dome tweeter paired with 2x 30W Class D Amplifiers ensure the audio is punchy and surprisingly bassy for a speaker of this size
When listening at an average volume of 55, the A1 offers an impressive 18 hour battery life and inbuilt Amazon Alexa voice assistant allowing you to take control of your music hands-free. You'll also be able to use the A1 as a speakerphone providing you're within 5m of the connected device.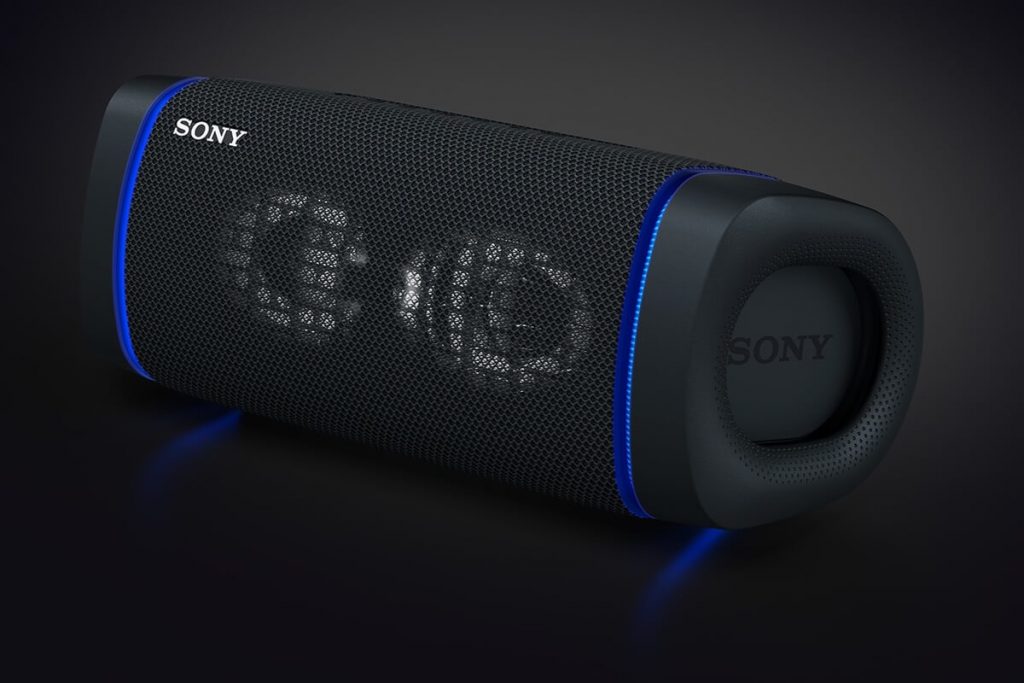 Sony SRS-XB33
Turbo-charged with an Extra Bass setting and inbuilt light show, we see the SRS-XB33 as the perfect portable speaker for any student or young person in your life. Boasting a whopping 24 hours of playback time and an impressive 30 ft connectivity distance, the SRS-XB33 can even be used to charge your phone, making it the perfect companion for a festival or camping trip. 
X-Balanced speaker drivers are utilised to minimise distortion whilst giving you a bigger range between bass and high-frequency tones. Live Mode also offers a 3D Sound Experience great for experiencing live music recordings.
For an even more compact portable speaker offering from Sony featuring great sound and Extra Bass Mode, checkout the SRS-XB23.

Our Picks For… The Stocking Filler: 
Below are our favourite smaller gifts, perfect for putting in a stocking and surprising your family.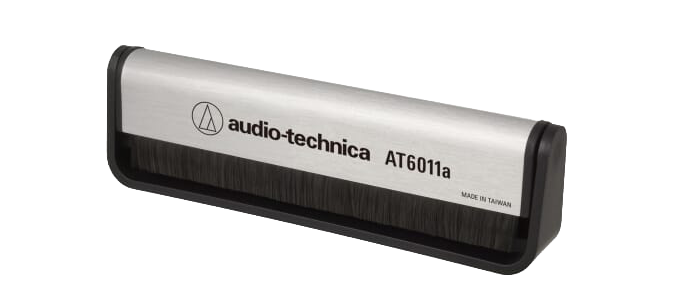 Audio-Technica Anti-Static Record Brush 
This nifty little accessory is the perfect stocking filler for the vinyl lover in your life, allowing them to easily remove any dust and dissipate static on their records. Not only does the Audio-Technica Anti-Static Record Brush keep things tidy, but will also improve the cartridge life and improve their listening experience overall by minimising surface noise.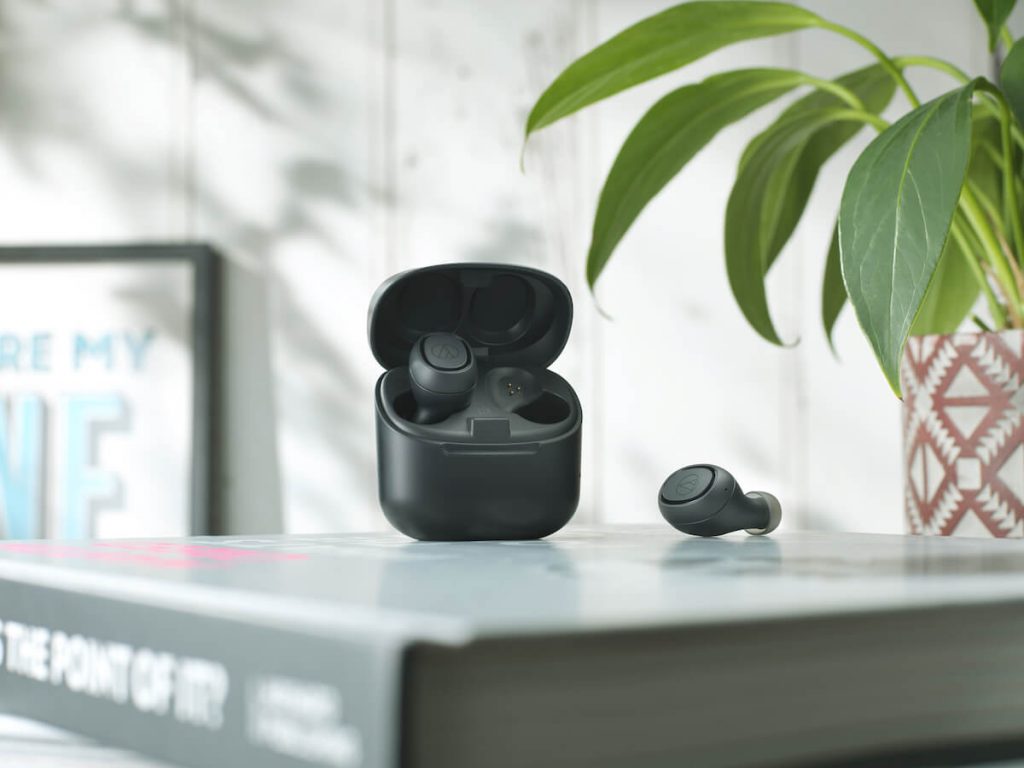 Audio-Technica ATH-CK3TW 
Compact and wireless, the ATH-CK3TWs are the perfect travel companion for the school bus or work commute. Utilising Bluetooth 5.0, you won't need to connect your phone or device through a wired connection to the ATH-CK3TWs as these earphones can communicate wirelessly. Two specially designed 5.8mm drivers will precisely deliver a stereo soundstage, allowing you to pass the time listening to your favourite tunes.
---
We hope you've found something you love as part of our Christmas round-up for 2020. If there's anything else we can assist with, please don't hesitate to get in touch.