The Smart Home Sounds 6 Year Guarantee
Get true peace of mind with our FREE extended 6 year warranty on every Sonos product bought from us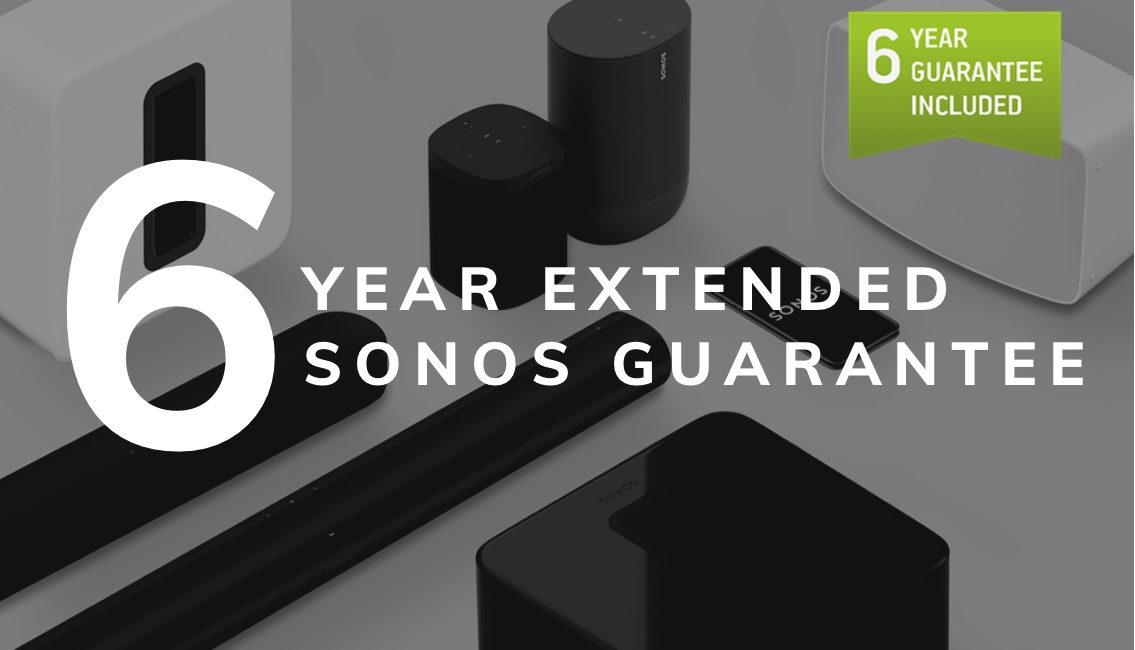 True Peace Of Mind With The Smart Home Sounds 6 Year Sonos Warranty
At Smart Home Sounds, we endeavour to provide the best possible service on the market to our customers and are always looking for ways to go the extra mile. We understand investing in a top-quality Sonos smart speaker or home cinema system is a big thing and we want to give you complete peace of mind when you purchase a Sonos system from us.
And because we are so impressed with the build quality of all Sonos products, we now offer an automatic 6-year warranty on all Sonos products at no extra cost. If your product becomes faulty in the first 6 years from purchase, we will repair or replace your unit with a brand new item. In the event your product is unrepairable and the model purchased is no longer available, customers will be issued with a store credit for the full value paid of the failed product.
How do I activate my 6-year Sonos warranty?
The good news is you don't need to follow any additional steps to activate your extended 6-year warranty. All Sonos speakers need to be registered & activated online before they can be used. Your warranty starts from the date your speaker is first activated.
Should you need to use the warranty no paperwork is required as this process is done digitally. We will be able to obtain all your details from the serial number of your registered product.
Please read our full terms & conditions below should you need to return your Sonos product to us.
ABOUT SMART HOME SOUNDS
Smart Home Sounds are the UK's leading independent Sonos specialist. We provide expert service & advice on the full Sonos speaker range