Top 5 Headphones for Working from Home & Beyond in 2021
Our SHS recommended headphones for 2021 are in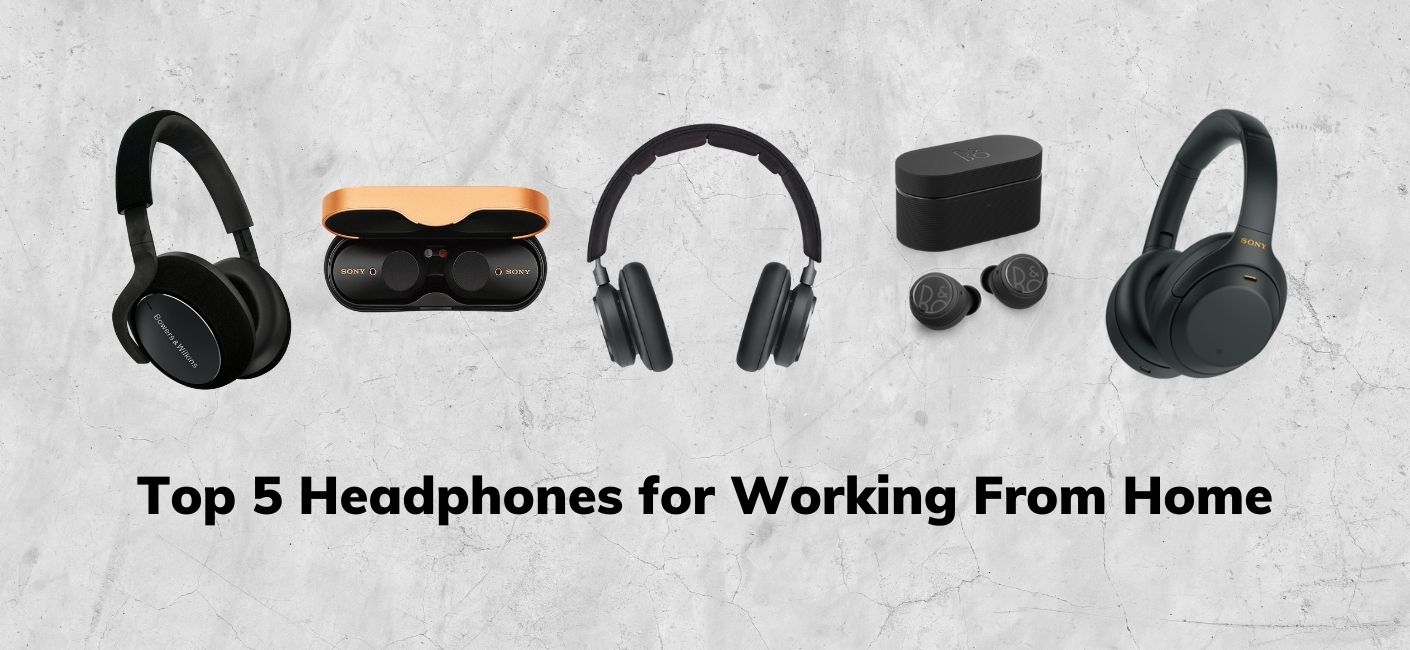 Cancel distractions with our top noise-cancelling wireless headphones in 2021
Demand for wireless headphones has increased rapidly with global sales of wireless wearables almost doubling from 120 million in 2019 to 230 million in 2020.
In line with the exponential growth, there is now much more choice on the market which is great for finding the perfect pair of headphones, but on the other hand, it's easy to get overwhelmed - that's what this blog is for, to name some excellent models of headphones that we've been loving in 2021 at different budgets and applications while keeping technical jargon to a minimum. 
Multiple studies have shown that concentration is aided by certain types of music and some managers have even reported higher productivity levels when staff members have the advantage of listening to music while they work. Now a lot of us are working in the comfort of our own homes, we can take the reigns of what to listen to.
But the home environment is full of potential distractions such as a dog barking, the kettle boiling, someone else on the phone, children playing in the next room which can kill your concentration immediately. You could turn up the volume on your speaker but we recommend the below noise-cancelling headphones to create the best distraction-free environment.
Sony WH-1000XM3 Over-Ear Headphones - best performance per pound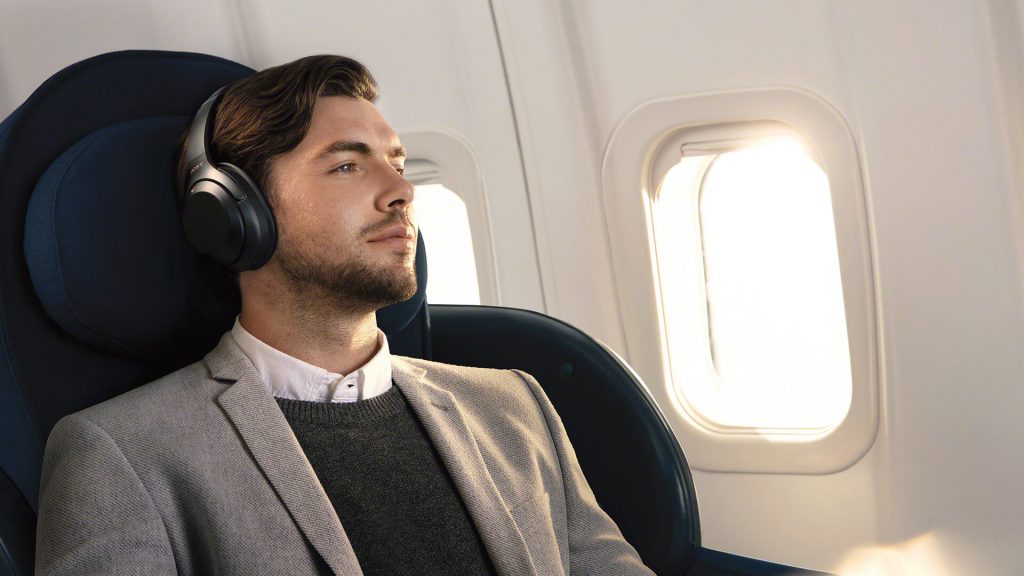 The XM3s are an award-winning pair of Sony headphones which have just been discounted from £329 to £249 to make way for the replacement model, the XM4s. We would also recommend the XM4s but this discount makes the XM3s our best performance per pound choice and is a great over-ear option for those wanting to just get absorbed in their music. 
The 30 hour battery life will ensure you don't have to keep going over to the power socket to charge them and their QN1 processor offers some of the best noise-cancellation we've seen at this price.
The 360 degree reality audio is a term Sony use to describe the all-encompassing effect you'll enjoy when instruments are perceived to be coming from a spherical shape.
We would recommend the Sony XM3s for the commuter and home workers as they are an impressive all-rounder with a great feature set.
What we love
✓ Built in voice assistant
✓ 360 degree audio works well
✓ Can answer phone calls without needing to reach for your phone
Bowers & Wilkins PX7 Carbon edition - best for build quality
A step up in build and audio quality from the XM3s are the PX7 Carbons offered by English heritage audio brand Bowers & Wilkins for £349. 
The PX7s are a 10 year celebration of their first ever pair of headphones, the P5s and offer a carbon fibre headband and diamond cut detailing so retain a great built quality and lightness to them. 
The drivers were designed by the team behind the famous 800 Series Diamond speakers which were featured in Abbey Road studios, so the degree of expertise that has gone into these headphones is prestige level.
They share the same battery life as the Sony XM3s at 30 hours but the quick charge feature is especially useful and only 15 minutes of charge gives you 5 hours of battery life.
We would recommend the B&W PX7 Carbons for people wanting the extra wow factor in a pair of headphones with superior sound quality.
What we love
✓ Different levels of active noise cancellation
✓ Build quality is excellent and feels more premium than more expensive models
B&O Beoplay H9 3rd Gen - best sound quality overall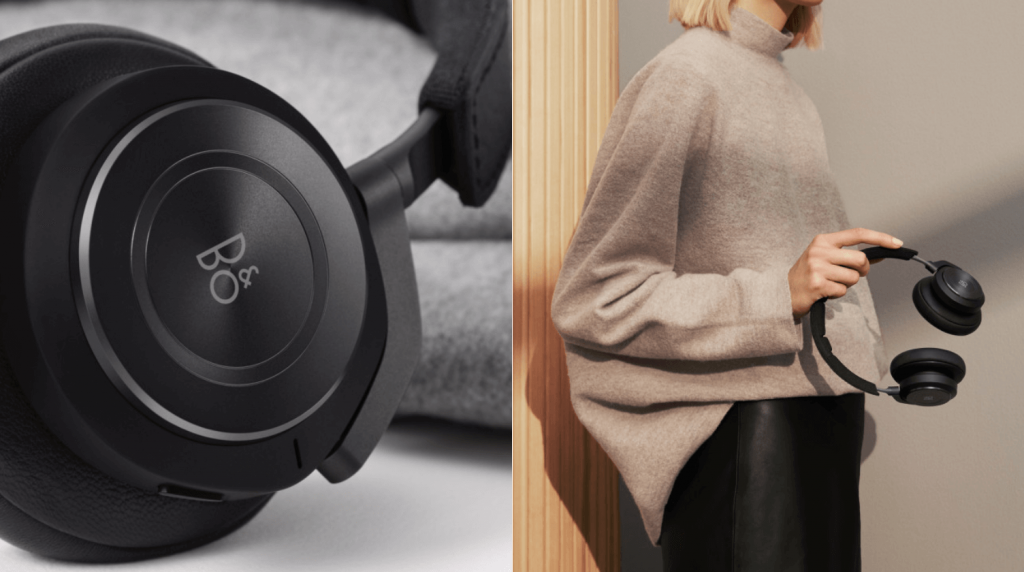 If you are in pursuit of the very best wireless headphones the market has to offer, the H9s from Scandinavian brand Bang & Olufsen should definitely feature in that list.
At £450, they are well and truly in the premium end of the headphones market but we feel for the sound quality they produce, the price tag is justified. 
We were expecting them not to sound quite as good as the new Apple AirPods Max but felt the Beoplays were very impressive and even excelled against the AirPods in a few areas such as bass extension and midrange.
Battery life is decent at 25 hours when ANC is turned on or 33 hours when turned off. 
They are also probably the most comfortable headphones we have tested and did not experience ear fatigue until after many hours.
It does also have built in Google Assistant voice control which will be very handy for those on the go for quick control and not willing to sacrifice sound performance.
What we love
✓ Attractive, compelling design and very comfortable
✓ Premium sound quality
✓ 3.5mm jack supplied for endless battery life!
✓ Bluetooth aptx HD
Sony WF-1000XM3 - best in-ear option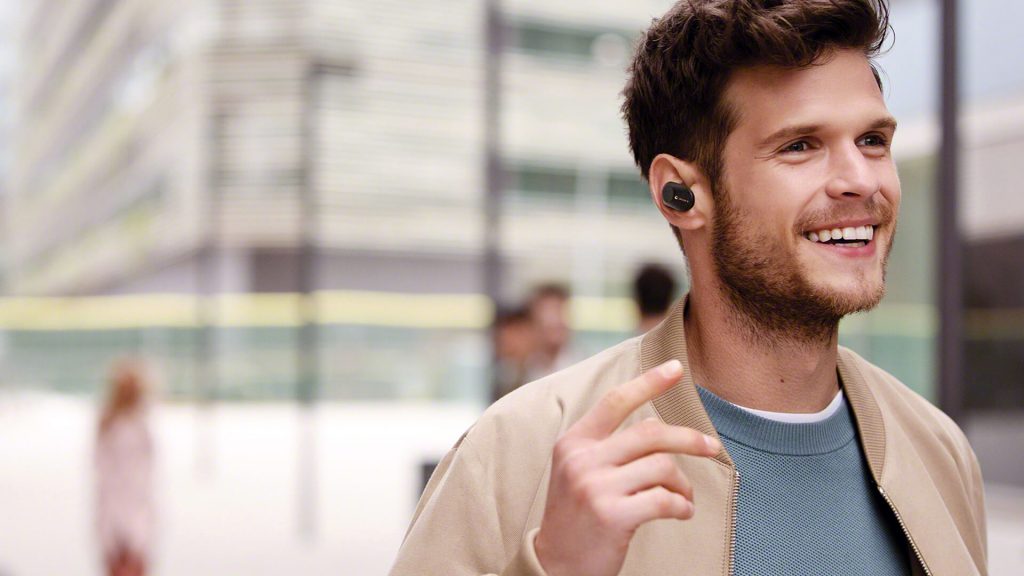 If you would prefer a more discreet headphone option, in-ear headphones are light and comfortable, making them perfect for moving around and being on the go.
The Sony WF-1000XM3s are our top pick for in-ear headphones for their excellent feature set and usability.
Sony's noise cancelling QN1e processor will automatically cancel noise based around your surroundings and will give you a 6 hour battery in between charges, a 24 hour battery when using the supplied charging case which can also extend to 32 hours if noise cancellation is off which is impressive compared with competitor in-ear options.
Extra features like auto-stop music when the earbuds are removed, Bluetooth 5.0, customisable touch controls, multiple voice assistants built in and more come together to provide a convenient user experience.
Music should feature part of the background and not have to be a hassle to use the device and the WF-1000XM3s exemplify that. 
What we love
✓ Seamless to use every day
✓ Multiple size ear fins to provide the perfect fit
✓ Great battery life
B&O E8 Sport - best for active lifestyles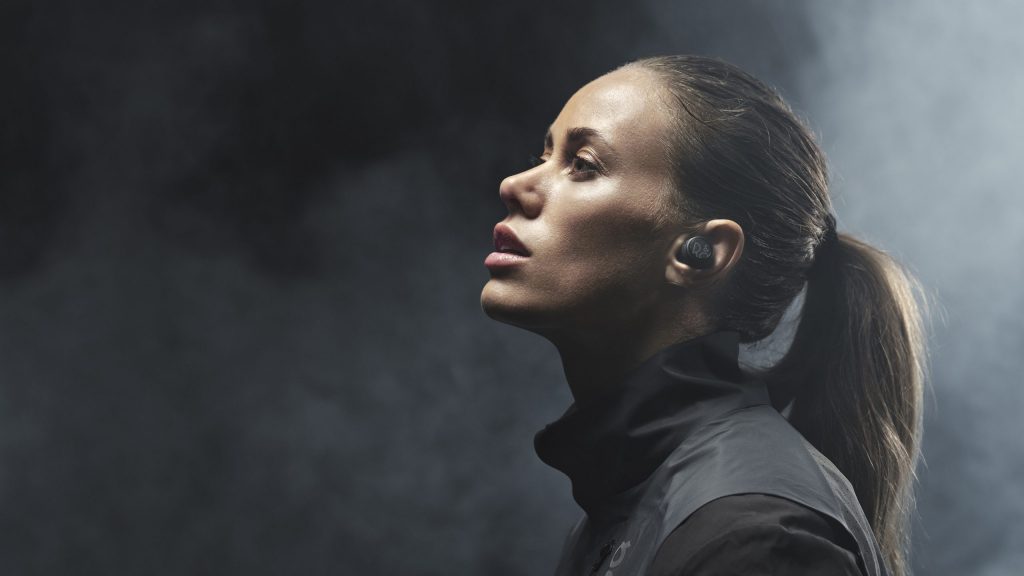 While the XM3 in-ear headphones are ideal for the day-to-day, if you lead a very active lifestyle, then you should definitely consider the B&O E8 Sport in-ear headphones, custom built for this purpose.
Based on the popular E8 model, the Sport model variant adds an IP57 weatherproof rating which means you can own those workouts in the rain and give them a rinse if they get dusty or sweaty when you get them home. 
Both the earbuds and carry case come with a textured exterior making them easy to grip and adjust during movement or adverse weather conditions.
If you've got the budget for them at £300, B&O reward you with immersive sound using their 5.7mm drivers for surprisingly impactful bass and vocal clarity.
What we love
✓ Fully weatherproof for worry-free active lifestyles
✓ Latest Bluetooth 5.1 audio for the best reliability and audio quality
✓ Customisable ear fins ensure earbuds stay in ear even during intense movement
So those are our top picks for wireless headphones that we will be recommending in 2021. Of course, we sell many other wireless headphone options too so if you have any questions about which pair would be suitable for you, please don't hesitate to reach out to a member of our friendly team who will be happy to help.