10 Cool Things You Didn't Know You Could Do With Sonos
There are many perks to owning a Sonos home audio system. Here's our top 10, so you can customise your system the way you want.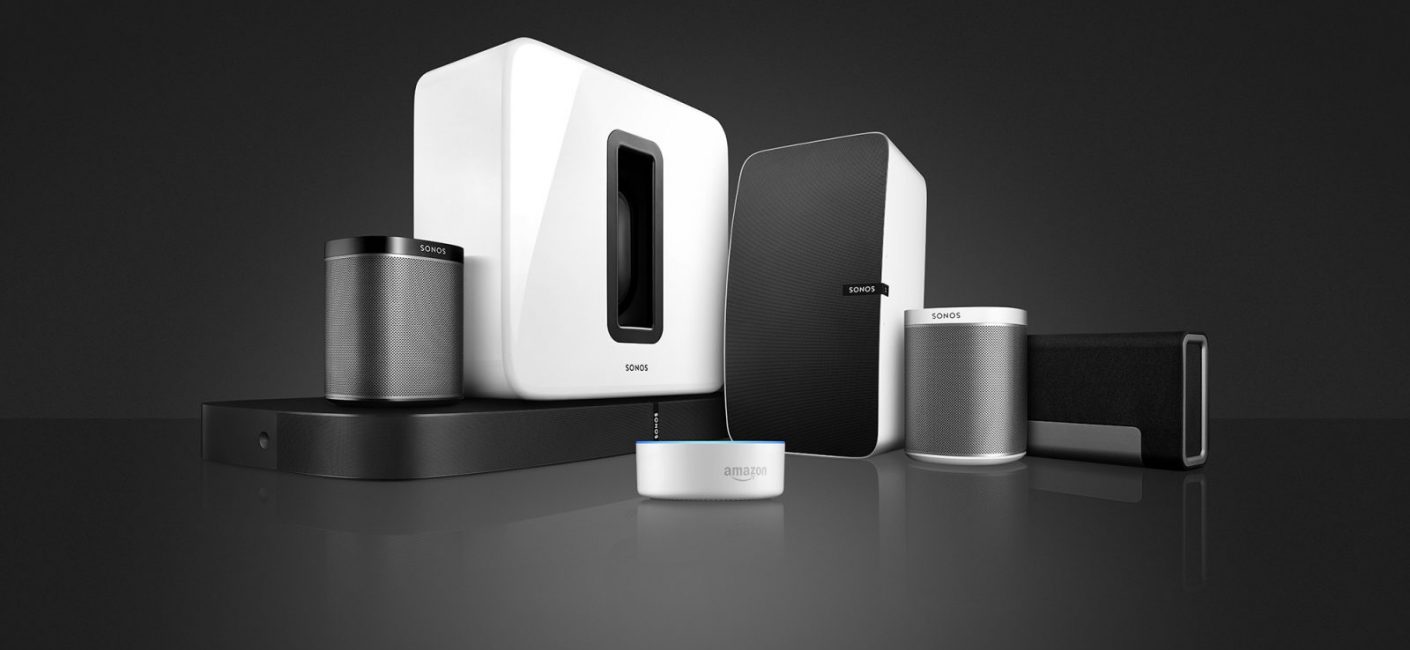 1. Your Sonos speaker will get smarter and sound better over time with free software updates
Much like a fine wine, your Sonos speaker will truly get better with age without having to buy a new model 2 years later.
Sonos' approach to software updates is less often but impactful and worthwhile. We have had customers comment on the dramatic increase in sound quality that TruePlay tuning gave a few years ago on their PLAYBAR.
This came as a free software update for all existing and new customers.
Sonos is a forward-thinking company and wants to keep up with future trends and technological advances at no expense to the customer.
There is always something to look forward to and this year it's Google Assistant voice support. When you buy a Sonos product, you are investing in the future of your personal home audio, not in a cyclical product that needs replacing every 1-2 years.
2. Seamless Spotify integration
Sonos have teamed up with Spotify to make it even easier to start playing your favourite music. If you have a Spotify premium account, you can play music directly from the Spotify app through Spotify Connect.
The app will detect your nearby Sonos speakers and you can press play at the tap of a button, without even touching the Sonos app.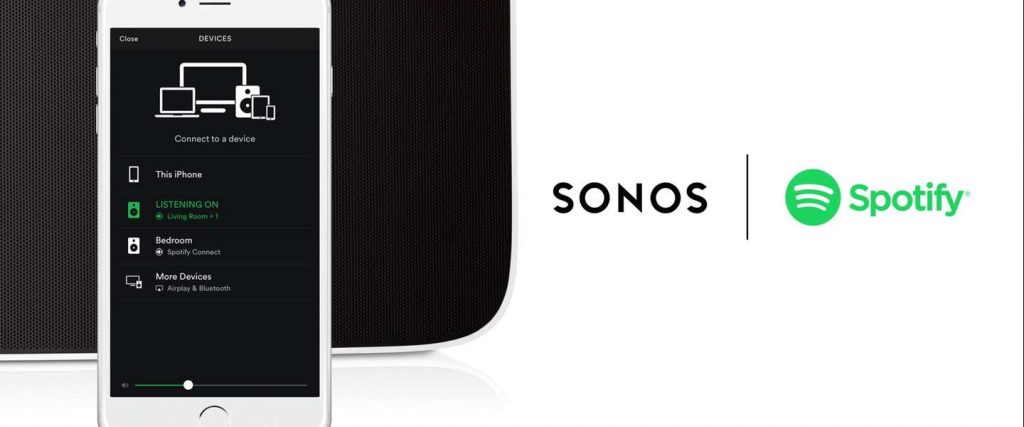 3. Mount or Stand your Sonos speakers anywhere
Almost every Sonos product has a mounting option and is definitely worth checking out as it really adds to the aesthetics of the speaker. All of the PLAY series can be wall-mounted or placed on a floor stand with adjustable and cheaper, non-adjustable height options.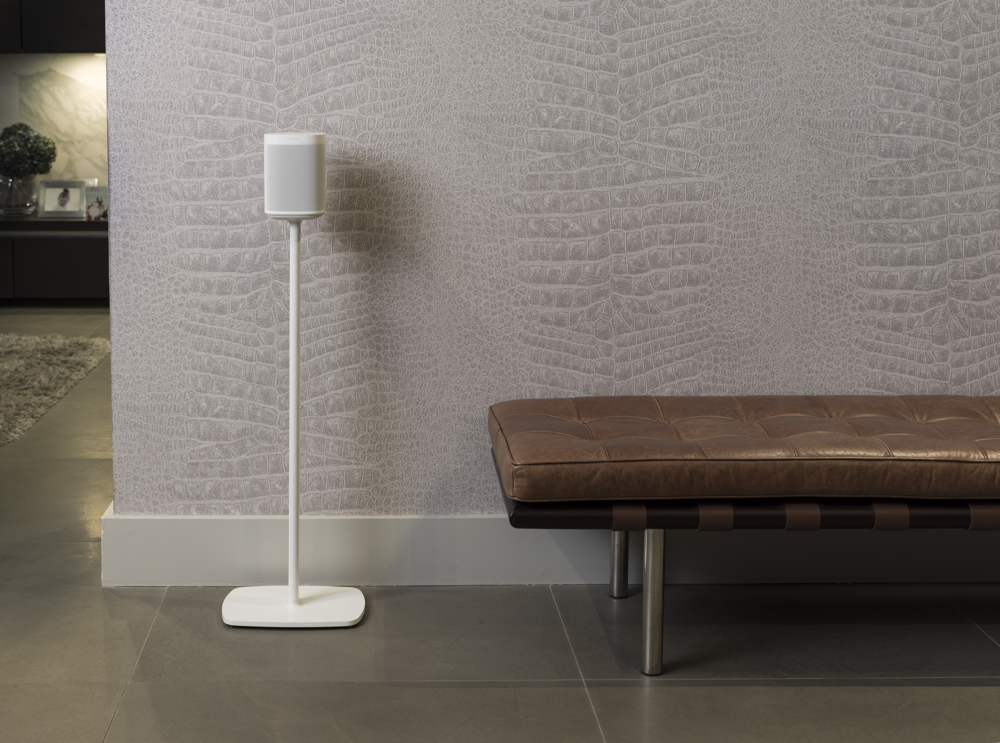 You can even buy a desk stand to angle the speaker more towards your head when you are working.
The PLAYBAR has a few mounting options. The cheapest and most popular option is for it to be mounted stationary to the wall so it doesn't take up any space on your storage units or TV stand.
If you want the flexibility to move the TV and the PLAYBAR at the same time, so perhaps if you are home alone, you can angle the TV to your desired viewing position using a pivoting bracket.
Don't worry about missing out if you already have your TV mounted to the wall. You can attach a bracket to your existing bracket to the same effect using this simple kit.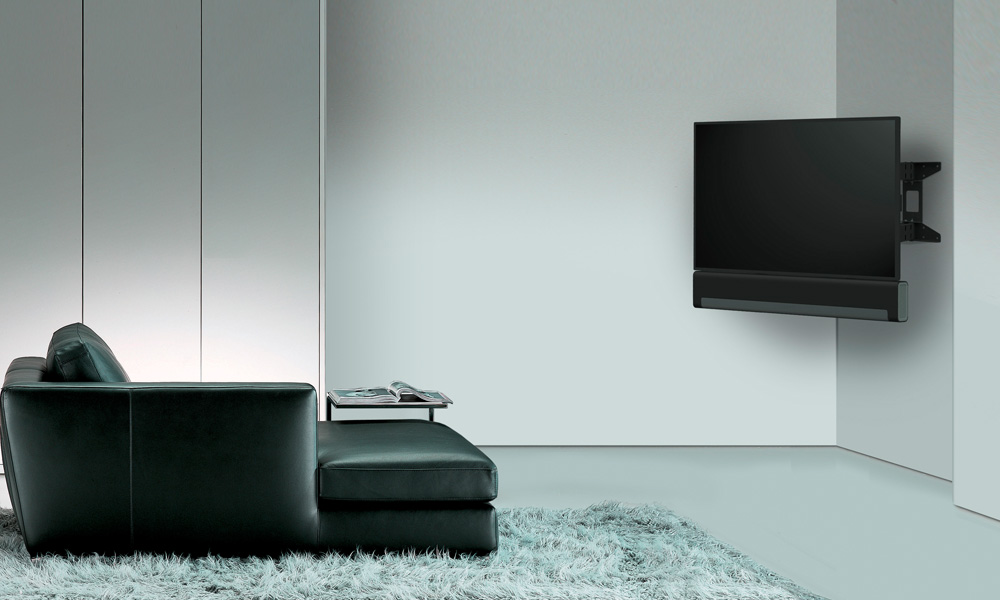 The fourth and final option is the custom designed TV stand so you can sit the TV on top of it and slide the PLAYBAR neatly underneath for a very aesthetically-pleasing solution.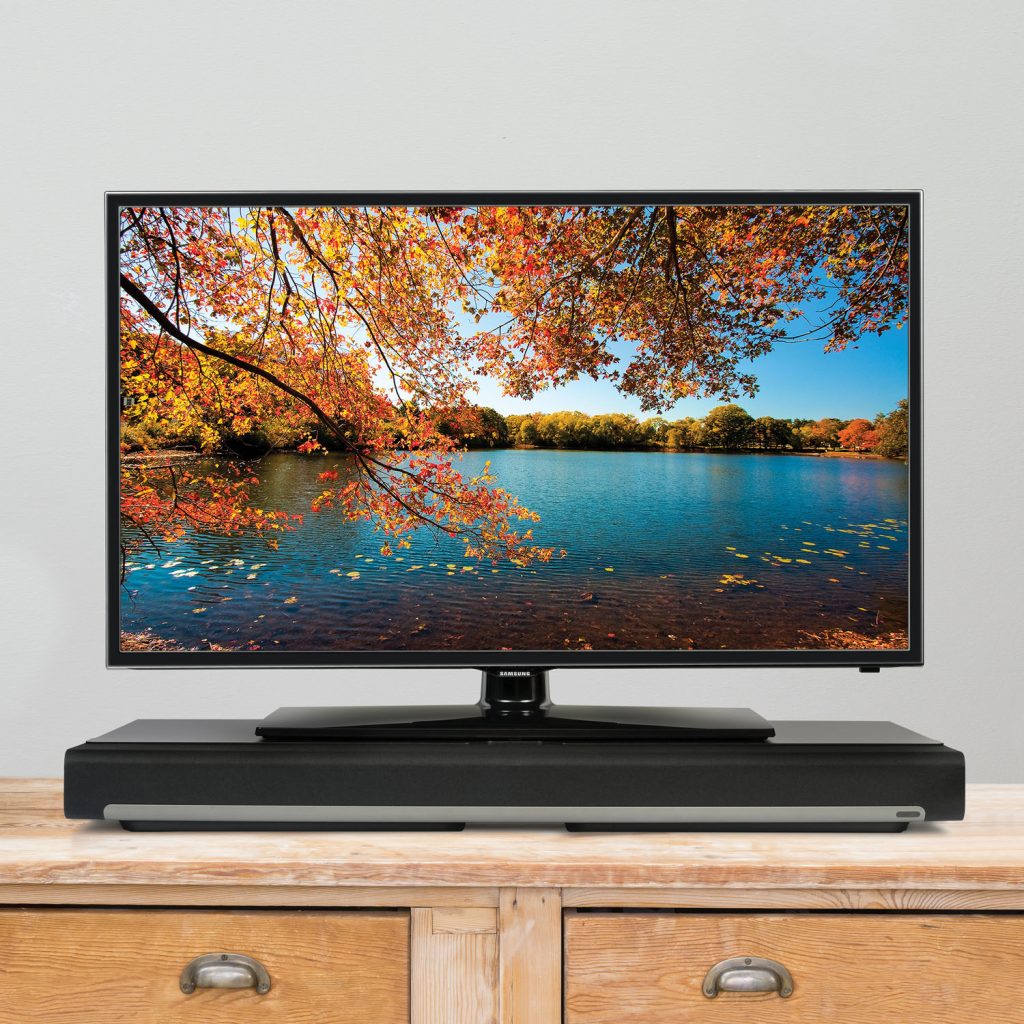 The SUB and Connect:Amp also both have wall-mounting options.
Got a PLAYBASE? Connect it with an adjustable bracket to your TV, allowing for free motion of the TV horizontally to point towards your favourite viewing position.
4. Voice control your Sonos speakers
Sonos now supports full voice control with Amazon Alexa.
That means you can start playing your favourite tunes completely hands-free using your voice. Or you can ask Alexa any question.
If you'd like to integrate voice control with any of your existing Sonos speakers, simply add any Echo device to the room and follow the in-app set up on Sonos - or purchase a Sonos One which has the voice feature built-in.
That means it's currently integrated with Amazon Alexa but more voice assistants will be added in the future to give customers the choice of using their favourite voice assistant. Google Assistant has been confirmed for 2019.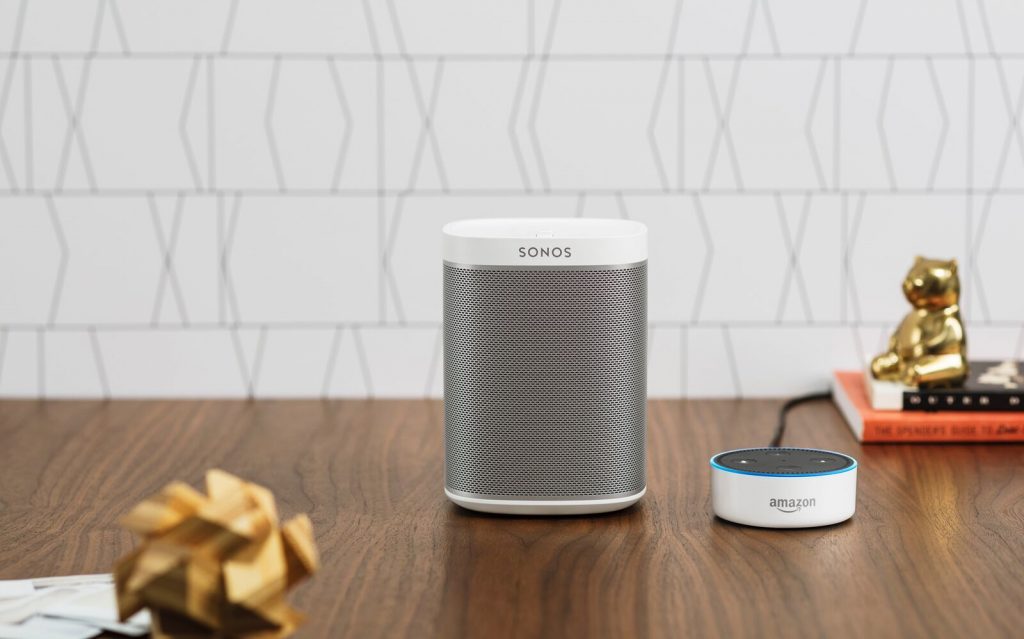 5.Every room sounds different. With Trueplay, they'll all sound great
Sonos already lets you adjust the bass and treble of your speakers in the Settings menu to your preference - but if you have an iOS device, you can go one step further.
Conventional TV speakers angle the end speakers away for a better soundstage but due to different room layouts and wall positioning the sound can bounce off the walls and miss where you're sitting on the return.
Trueplay is a feature that automatically customises the audio settings for the layout of your room. The microphone of the iOS device will pick up on your furniture position and walls and amplify the speakers in a way that matches the acoustics of your room, ensuring you are getting the absolute best sound possible.
The entire Sonos range can be TruePlay'd and very recently, the PLAYBAR can now be TruePlay'd so you can make your surround system sound even more incredible!
If you don't have an iOS device yourself, we recommend borrowing a friend or family member's device temporarily to complete the setup, so you can reap the benefits of this feature permanently after.
6. use ceiling speakers with Sonos
Ceiling speakers can be added easily to your existing Sonos network if you'd prefer to go for a more aesthetic looking audio solution. They carry a number of benefits such as being out of reach of children, the ability to position them anywhere and affordable.
With the help of the Sonos Amp, you can wire in-ceiling speakers to fill another room with the joy of music that integrates seamlessly with your existing audio ecosystem.
And even better, they can be used with an Amazon Echo device for voice control, making Sonos currently the only system to offer the ability to voice control ceiling speakers.
Read how you can choose the perfect ceiling speakers for your home in our simple blog.

7.  Worry no more about WiFi issues with the addition of a Sonos BOOST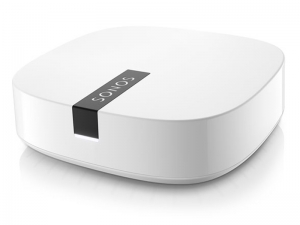 As we are getting more tech-savvy and buying more of the latest gadgets that connect to our WiFi, our networks are becoming increasingly strained by all these devices fighting for the bandwidth!
The result is frequent drop-outs and long buffering times which is a real headache.
If you experience these issues on your Sonos, you can rectify them by purchasing a Boost which isolates your Sonos speakers and puts them in their own dedicated network.
Now you can be sure in the knowledge that your music will continue to play, no matter how many films are being streamed in the house. We also recommend this device if your house is particularly large or you have purchased multiple Sonos units.
8. Use your Sonos speaker as an alarm clock or sleep timer
You can now integrate your Sonos into your early morning and late-night routine by having it wake you up to the sound of your favourite songs or put you to sleep.
I personally recommend the Nature Noise playlist on Spotify for going to sleep. It sounds incredible on Sonos and you won't have to annoy the rest of your house from having it on all night as you can set it to turn off after a certain time.
For a full in-depth tutorial on setting alarms and timers read here.
9. Control your Sonos system from the Apple Watch
Sonos has yet to update its native app to allow Apple to watch control. Fear not as a group of developers has created a simple and effective app called Zoneplay.
The app allows simple control of your Sonos system, right from the Apple Watch. The Zone play app allows you, the user, to independently control multiple speakers, or group everything together and activate party mode with a few taps.
It also allows quick selection of your Sonos favourites which is Smart Home Sounds' killer feature!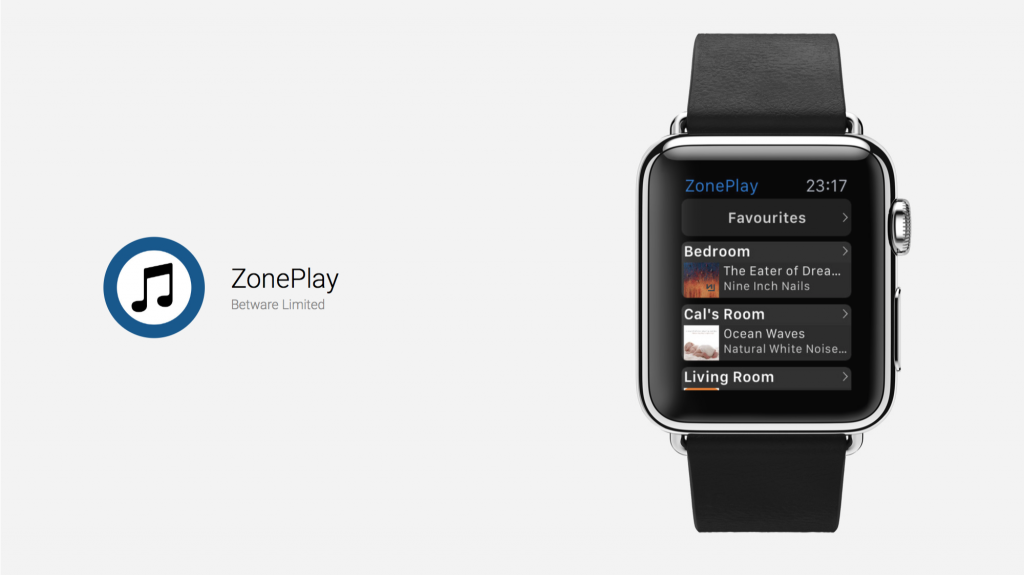 10. Place your TV on a Sonos speaker
If you struggle to find space around your TV and wall mounting is not an option, Sonos has got the answer. The new for 2017 Sonos PLAYBASE can slide directly underneath your TV or can even withstand your TV on top of it.
Its 10 dedicated speakers pump out deep, rich bass with a far-reaching soundstage, comparable to the PLAYBAR.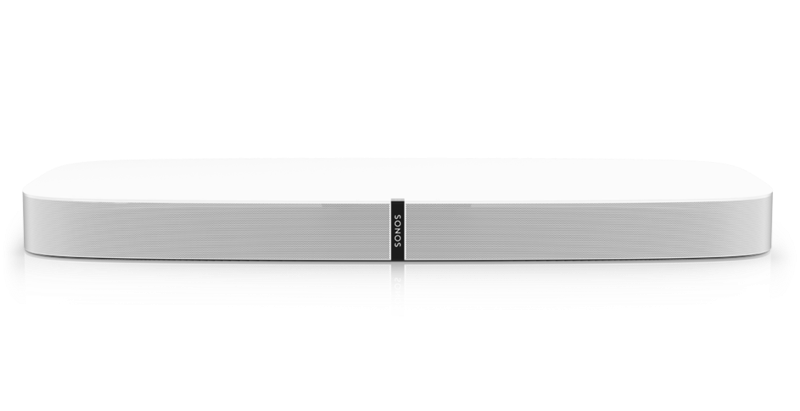 So now you are equipped with the latest tips and tricks for your Sonos, you can love it even more! Or if you are just blown away by the number of things you can do on Sonos, have a browse of our shop here.
ABOUT SMART HOME SOUNDS
Smart Home Sounds is a UK Sonos specialist dedicated to filling homes with the joy of music, one room at a time!
We provide expert advice on the full Sonos range, from the voice-controlled Sonos One to a Sonos wireless home cinema system with PLAYBAR, SUB, and 2 x PLAY:1s all with free next day delivery and a 6 year extended warranty.