10 Cool Things You Didn't Know You Could Do With Sonos in 2020
There are many perks to owning a Sonos home audio system. Here's our top 10, so you can customise your system the way you want. 

10 of the best sonos features in 2020
As users of the Sonos System for over 10 years now, we've watched the Sonos App get better and better over time to the extent we don't think there's a better system out there for ease of use and feature-set.
Here's a list of our favourite Sonos features we're making use of in 2020 and if you read to the end, you'll find out the best way to save 30% on your next Sonos speaker purchase.
1. Seamless Spotify integration
Sonos have teamed up with Spotify to make it even easier to start playing your favourite music. If you have a Spotify account (Free or Premium supported), you can play music directly from the Spotify app through Spotify Connect.
The app will detect your nearby Sonos speakers and you can press play at the tap of a button, without even touching the Sonos app.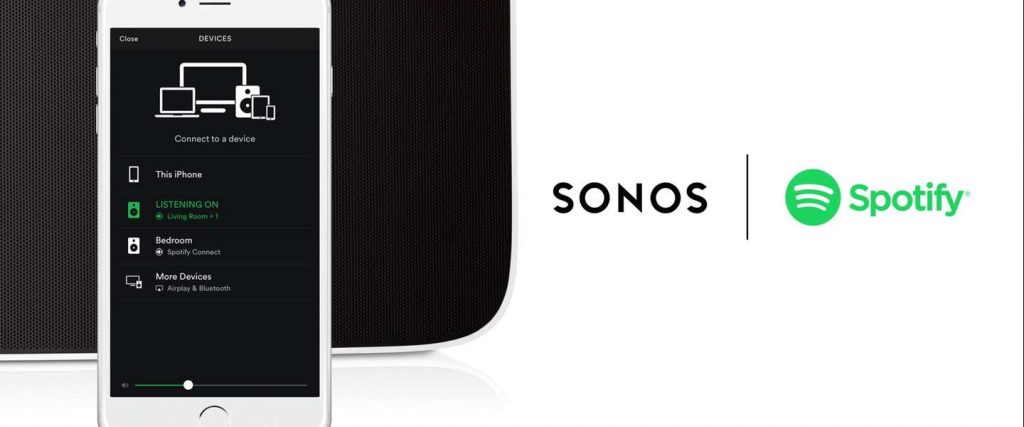 2. Mount or Stand your Sonos speakers anywhere
Almost every Sonos product has a mounting option and is definitely worth checking out as it not only frees up valuable surface space in your home, it also adds to the aesthetics of the speaker.
All of the Sonos Speakers can be wall-mounted or placed on a floor stand such as these Sonos floor stands for the Sonos One or One SL below.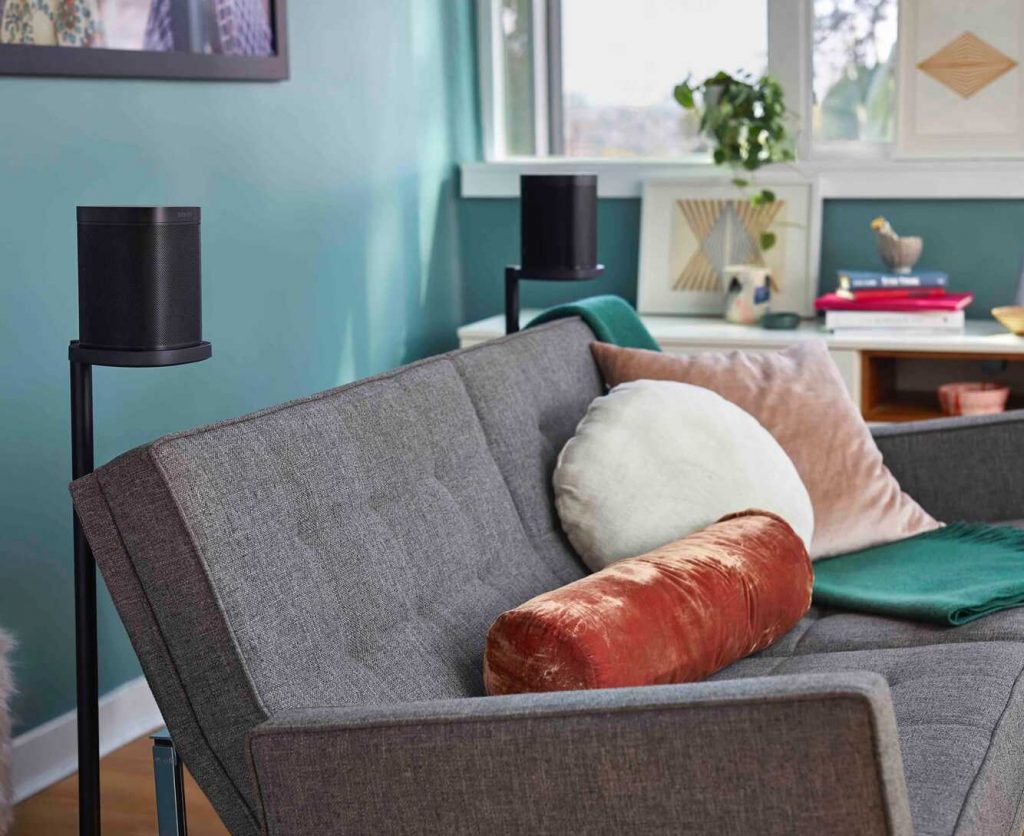 You can even purchase a desk stand for the Sonos One, One SL or Play:5 to angle the speaker more towards your head when you are working.
As well as stands, if you have a Sonos Beam soundbar, Flexson have a great variety of wall-mounting options, whether it's to mount to the wall separately from your TV or attach to your existing TV mount bracket.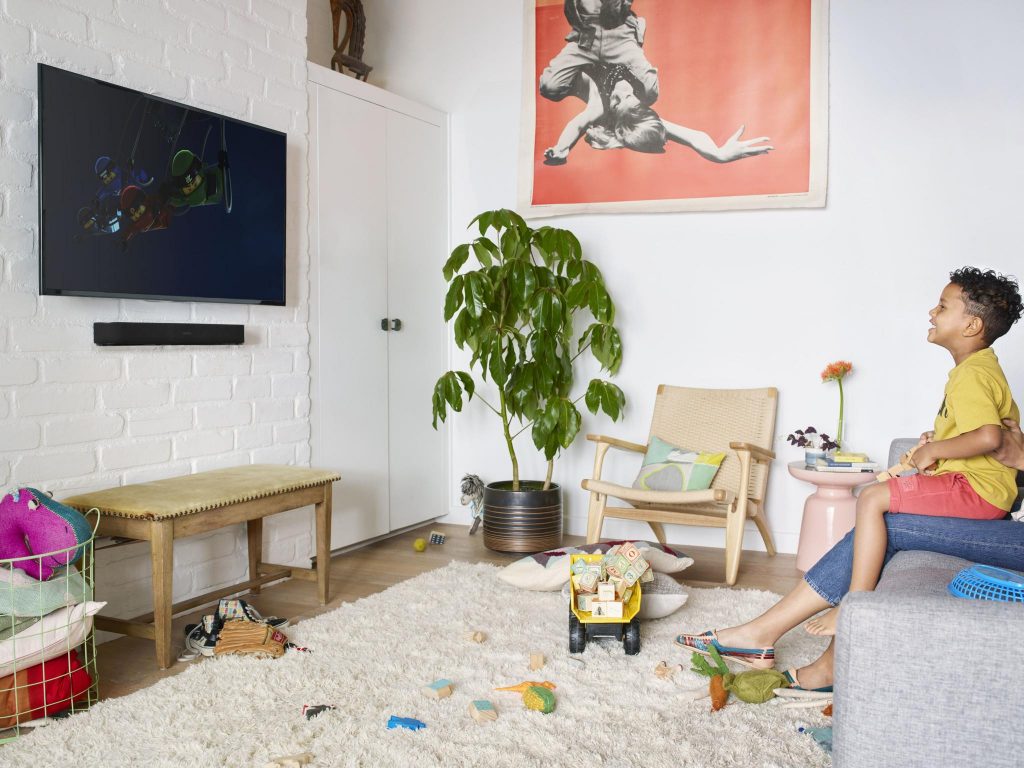 Our favourite Sonos accessories for 2020 >>
3. Voice control your Sonos speakers
Sonos supports full voice control with both the Amazon Alexa and Google Assistant.
That means you can start playing your favourite tunes completely hands-free using your voice. Or you can ask Alexa or Google any question.
If you'd like to integrate voice control with any of your existing Sonos speakers, simply add any Amazon Echo or Google Home device to the room and follow the in-app set up on Sonos - or purchase a Sonos One or Sonos Beam soundbar which has the voice feature built-in.
Sonos was the first company to have a speaker with more than one voice assistant built in and thanks to its open voice platform, more voice assistants could be added in the future giving users the choice of their favourite voice assistant.
How to make the most of Google Assistant on your Sonos Speakers >>
4. Every room sounds different. With Trueplay, they'll all sound great
Sonos already lets you adjust the bass and treble of your speakers in the Settings menu to your preference - but if you have an iOS device, you can go one step further.
Conventional TV speakers angle the end speakers away for a better soundstage but due to different room layouts and wall positioning the sound can bounce off the walls and miss where you're sitting on the return.
Trueplay is a feature that automatically customises the audio settings for the layout of your room. The microphone of the iOS device will pick up on your furniture position and walls and amplify the speakers in a way that matches the acoustics of your room, ensuring you are getting the absolute best sound possible.
The entire Sonos range can be TruePlay'd and if you don't have an iOS device yourself, we recommend borrowing a friend or family member's device temporarily to complete the setup, so you can reap the benefits of this feature permanently after.
Or if you have the new Sonos Move portable speaker, TruePlay is automatic, meaning it will acoustically optimise itself after 15 seconds of being in a new place.
5. combine ceiling speakers with the Sonos ecosystem

Ceiling speakers can be added easily to your existing Sonos network if you'd prefer to go for a more aesthetic looking audio solution. They carry a number of benefits such as being out of reach of small children, the ability to position them anywhere and affordable.
With the help of the Sonos Amp, you can wire in-ceiling speakers to fill another room with the joy of music that integrates seamlessly with your existing audio ecosystem.
And even better, they can be used with an Amazon Echo or Google Home device for voice control, making Sonos currently the only system to offer the ability to voice control ceiling speakers.
We find that ceiling speakers are a great consideration if you are planning a home extension or renovation.
Why not watch our beginners guide to Ceiling Speakers on YouTube to find out if they're right for you.
6.  Worry no more about WiFi issues with the addition of a Sonos BOOST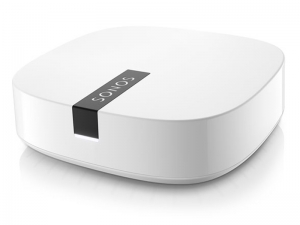 As we are getting more tech-savvy and buying more of the latest gadgets that connect to our WiFi, our networks are becoming increasingly strained by all these devices fighting for the bandwidth!
The result is frequent drop-outs and long buffering times which is a real headache.
If you experience these issues on your Sonos, you can rectify them by purchasing a Boost which isolates your Sonos speakers and puts them in their own dedicated network.
Now you can be sure in the knowledge that your music will continue to play, no matter how many films are being streamed in the house. We also recommend this device if your house is particularly large or you have purchased multiple Sonos units.
Read our full guide about whether you need a Sonos Boost >>
7. Use your Sonos speaker as an alarm clock or sleep timer
You can now integrate your Sonos into your early morning and late-night routine by having it wake you up to the sound of your favourite songs or put you to sleep.
I personally recommend the Nature Noise playlist on Spotify for going to sleep. It sounds incredible on Sonos and you won't have to annoy the rest of your house from having it on all night as you can set it to turn off after a certain time.
For a full in-depth tutorial on setting alarms and timers read here.
8. Control your Sonos system from the Apple Watch
Sonos has yet to update its native app to allow Apple to watch control. Fear not as a group of developers has created a simple and effective app called Zoneplay.
The app allows simple control of your Sonos system, right from the Apple Watch. The Zone play app allows you, the user, to independently control multiple speakers, or group everything together and activate party mode with a few taps.
It also allows quick selection of your Sonos favourites which is Smart Home Sounds' killer feature!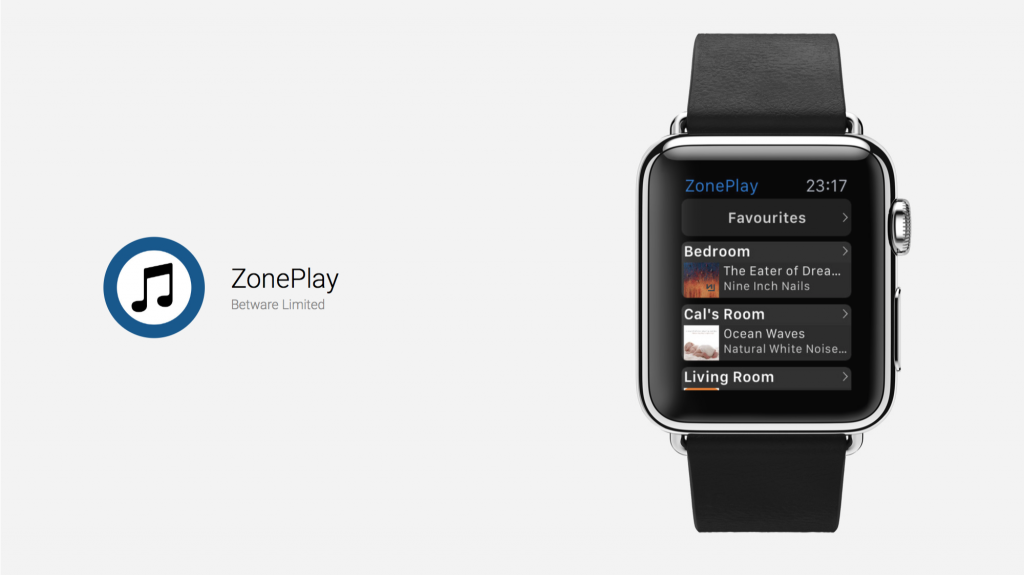 9. Listen to your Turntable Audio in every room of your home
Due to the way in which all Sonos Speakers and components connect to your WiFi, even if you're listening from an analogue source such as a turntable plugged into a Sonos Play:5 or Port, the audio can be grouped to every room of your home where there's a Sonos speaker.
That means if you're listening to a vinyl in the living room, you can send this audio to the kitchen speakers too.
Are you a turntable lover? Check out our best turntable bundle which works perfectly with Sonos.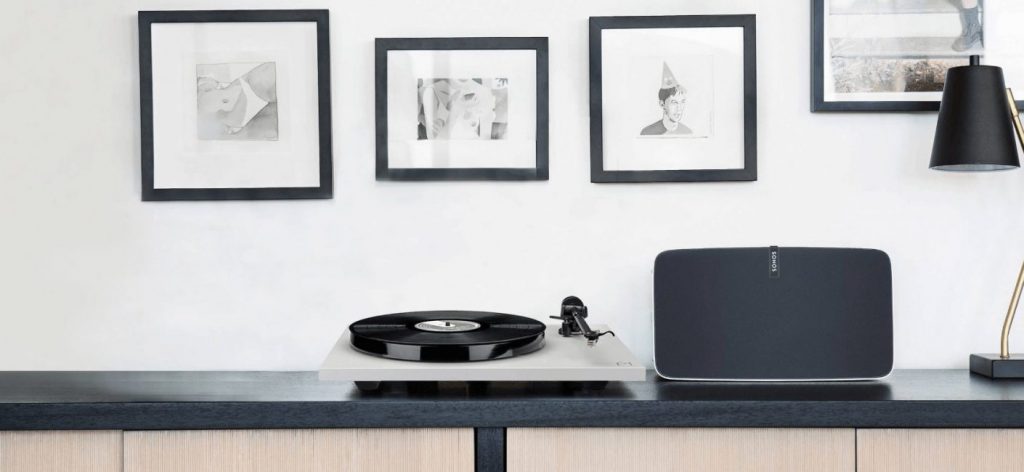 10. How to get 30% off your next sonos speaker purchase
If you are the owner of a Sonos Connect, Connect:Amp, ZP90, ZP120 or Play:5 Gen 1, you can take advantage of Sonos' new Trade In scheme. All you need to do is let us know the serial numbers of the products you have and in exchange, you can get a 30% discount code on any Sonos speaker of your choice.
This is because the products mentioned above have reached the limit of their memory and processing power and while they will still continue to work as a speaker, they can no longer get any better with future software updates.
Find out more about the Sonos Trade In scheme >>
Are you looking to expand your Sonos System? Or maybe, you'd like to find the best speaker to start your Sonos journey off?
Speak with one of our friendly specialists today who'll be happy to help with personal advice and getting the most out of your Sonos System.
ABOUT SMART HOME SOUNDS
Smart Home Sounds is a UK Sonos specialist dedicated to filling homes with the joy of music, one room at a time!
We provide expert advice on the full Sonos range, from the voice-controlled Sonos One to a Sonos wireless home cinema system with PLAYBAR, SUB, and 2 x PLAY:1s all with free next day delivery and a 6 year extended warranty.