How to get the most out of Google Assistant on Sonos
Google assistant adds all-new possibilities to make your Sonos system even smarter.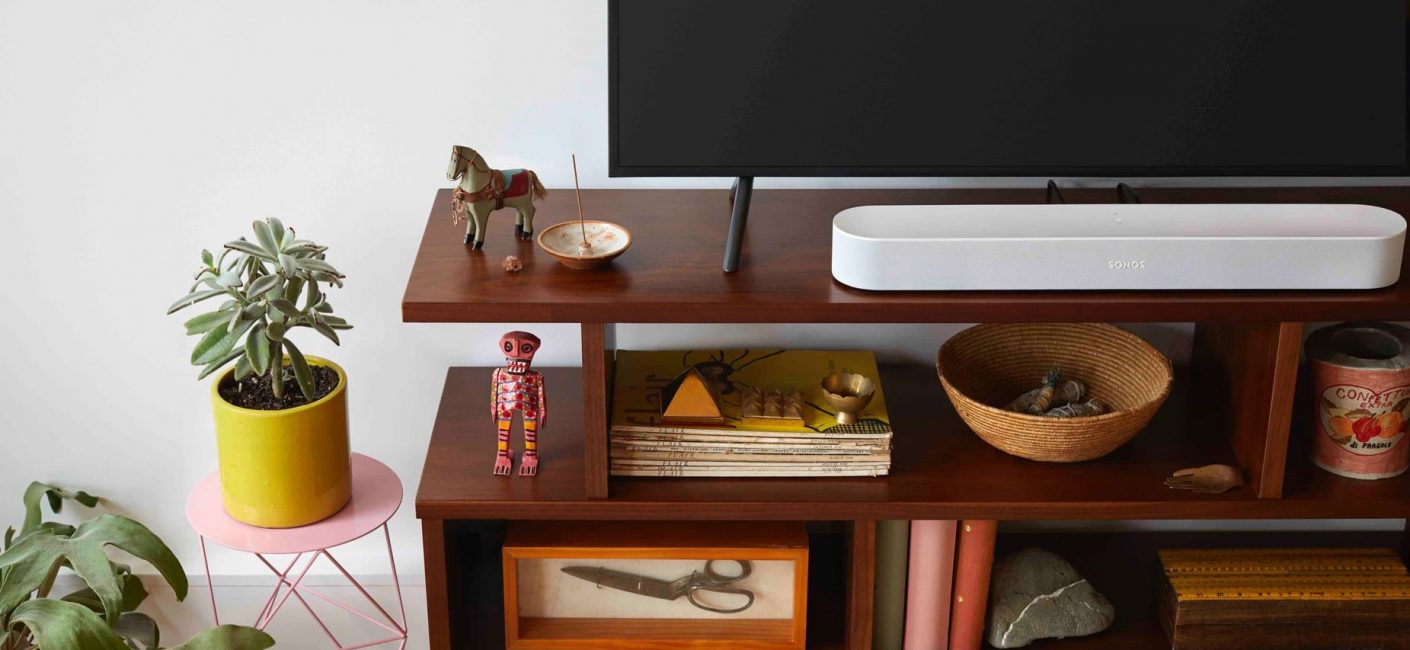 Great news! Sonos have recently confirmed integration with Google Assistant.
It's already available in the US and has been gradually rolled out in the UK (as of 2nd July 2019).
Fans of Sonos' earlier endeavour into Amazon Alexa integration will know how voice assistant technology can elevate the Sonos experience, giving you greater freedom to control your speakers without needing to reach for your phone or sacrifice on sound quality.
The integration of Google Assistant reflects an effort to diversify and appeal to more and more customers in the market for a new smart speaker. Alongside integration into the Sonos One and Beam, you'll also be able to use a Google Home or Home Mini in the same way you would an Alexa device to control non-voice enabled Sonos speakers.
Google Assistant is easy to set up using the Google and Sonos Apps. For all you need to know about integrating Google Assistant into your Sonos set-up, take a look at our handy blog.
Take control of the music
Speak to your Sonos speaker to change song, album, playlist or radio station. You can preset a preferred music streaming service within the Google Assistant App, meaning you won't have to specify a service within your voice command.
"Ok, Google, play Talk by Khalid."
"Ok, Google, start my Chill Playlist."
Manage audio throughout your home
You can easily make changes to the audio playing on other speakers within your Sonos multi room set-up.
If you don't specify a room, your Sonos One, Beam or Home device paired with a different Sonos speaker will automatically start this request on the speaker you are talking to.
If you have your speakers set up as part of a stereo pair, group or surround sound system, Google Assistant will know to action your request on all of these speakers.
"Ok, Google, play Fleetwood Mac in the Living Room."
"Ok, Google, start Chill Out Mix in the Bedroom
Play and Stop
Easily take control of your speakers without needing to reach for your phone or tablet.
"Ok, Google, stop music."
"Ok, Google, play music."
Adjust the volume
Music too loud? Ask Google to turn it down for you. You can even ask for a specific volume level between 1 and 10.
"Ok, Google, turn the music up."
Ok, Google, volume 5."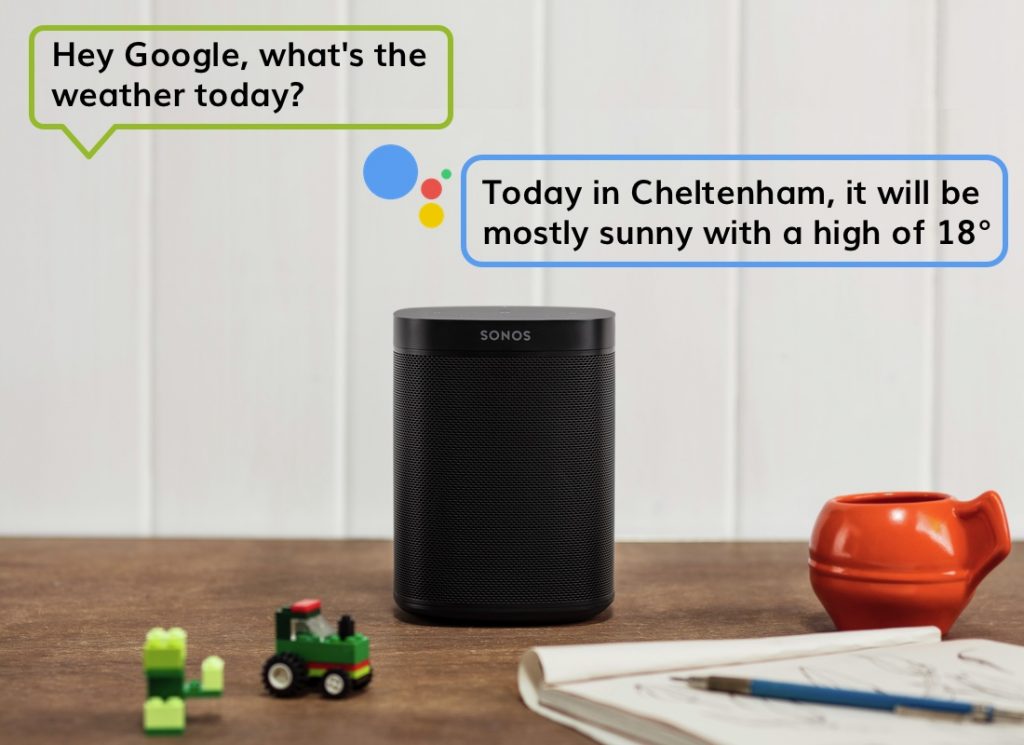 Skip and Previous
Use Google Assistant when you just aren't feeling a particular song, or when you want to hear it again.
"Ok, Google, skip song."
"Ok, Google, play the last song again."
Discover new music
If you're listening to a new playlist or radio station and you're curious about the song that's got your feet tapping, just ask Google.
"Hey, Google, what's this song called?"
"Hey, Google, who is this artist?"
Incorporate Sonos into your Smart Home set-up
You can use Google assistant integration to control other smart installations around the home. Google Assistant works with hundreds of home appliances and other smart devices. Set your Nest thermostat or dim your Philips Hue lights using only your voice.
"Ok, Google, preheat the oven to 180℃."
"Ok, Google, turn the lights off in the Bathroom."
Learn more about the world around you
The days of reaching for the newspaper or your phone for answers to your burning questions are over. 
"Hey, Google, what are today's headlines?"
"Hey Google, what is the capital of Peru?"
Google assistant is great for gaining local knowledge as well. When setting up Google assistant, you will be prompted to input your home postcode. This means that when you ask a question like 'What's the weather like?', Google will know you mean local weather without having to state the name of a town or area. 
Get into routine
Google gives you the ability to create and set routines, both from a ready-made selection and custom ones made from scratch. Wake up, get to work or get ready for bed knowing that everything's in order.
Routines may include music, news and weather announcements or schedule re-caps. Routines can be actioned using any pre-determined trigger word/ phrase.
"Hey, Google, Good Morning"
"Good Morning, the temperature in Cheltenham today is 19° with intermittent clouds. Your commute is 18mins with moderate traffic. In your calendar today you have a meeting with Jess at 2pm and Dinner with Shaun at 6:30pm."
Hey, Google, Good Night"
*Chill Mix on Spotify begins to play*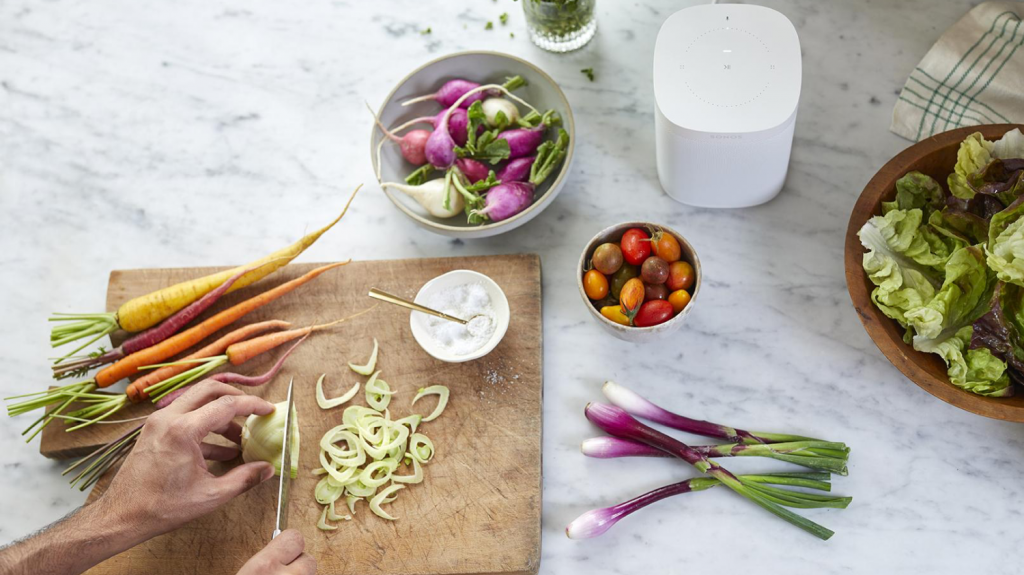 Manage your schedule and make announcements
Google Assistant is linked with your Google Account, meaning you can use your voice to add to your calendar or set reminders. You can also make announcements throughout the speaker system using the intercom feature.
"Ok, Google, add Yoga at 10am to my Saturday Schedule."
"Ok, Google, announce that dinner's ready."
Make conversations with Google Assistant easier
Google Assistant features a handy 'Continued Conversation' feature.
When this is enabled, the inbuilt microphone within your Sonos One, Sonos Beam or Google Home device will remain active a few seconds after your initial query has been answered.
This means you don't have to say 'Hey Google' again to activate your voice assistant, making conversation with Google Assistant much more seamless.
"Ok, Google, what's on at the cinema?"
"Popular films showing currently include Spiderman: Far From Home, Toy Story 4 and Yesterday"
"What time is the next Spiderman: Far From Home showing?"
"Spiderman: Far From Home is next showing at Cheltenham Cineworld at 6pm. The next showing  is at 8:30pm"
Google Assistant Enabled Sonos Speakers:
---
Want to learn more?
Setting up Google Assistant on Sonos speakers >>
Read the full article about Google Assistant on Sonos >>