Sonos in 2019: What Can We Expect?
We round up 2018 and speculate on what we can expect from Sonos in 2019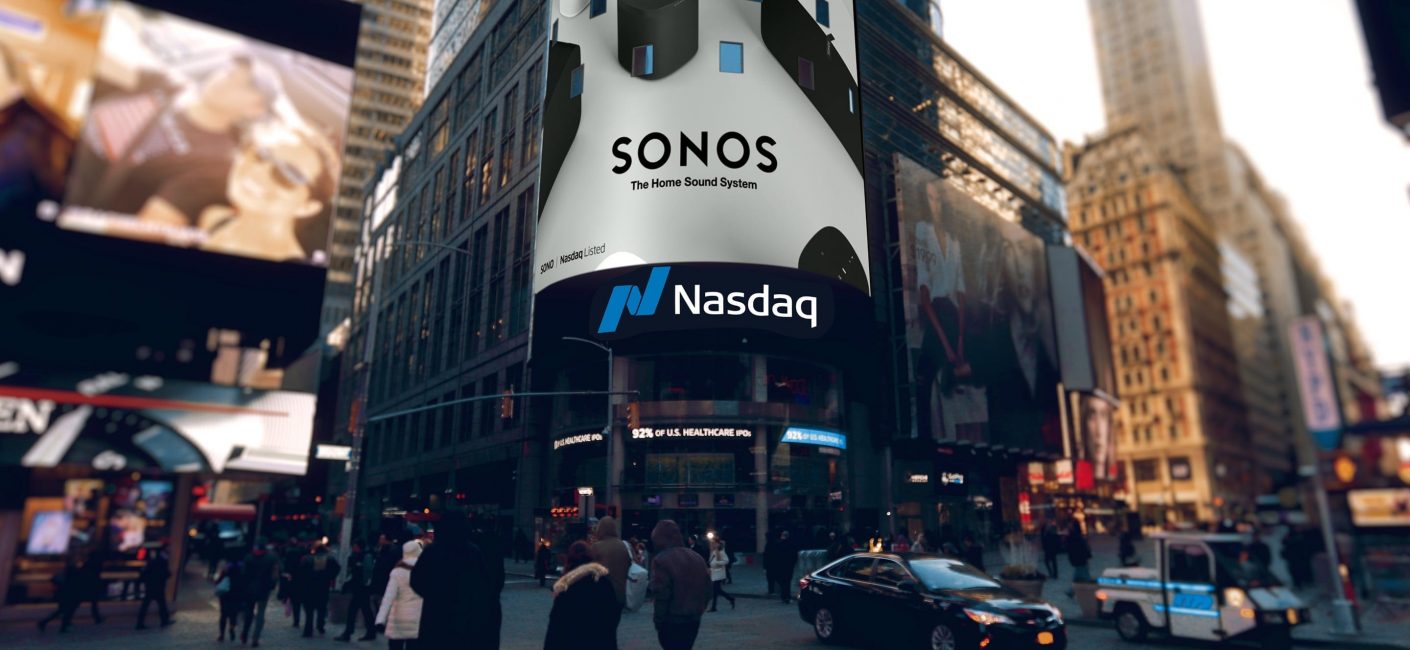 Sonos welcomes us to 2019 - potential new speakers?
It's been an exceptional year for tech giant Sonos with the release of many new features, the hugely successful Sonos Beam soundbar and of course, Sonos going public to name just a few.
All the excitement of this year has got us thinking, what can we expect in 2019?
But first, let's round up some significant events that happened for the firm during 2018.
Want to find out what we think of Sonos in 2020? Read our updated blog here.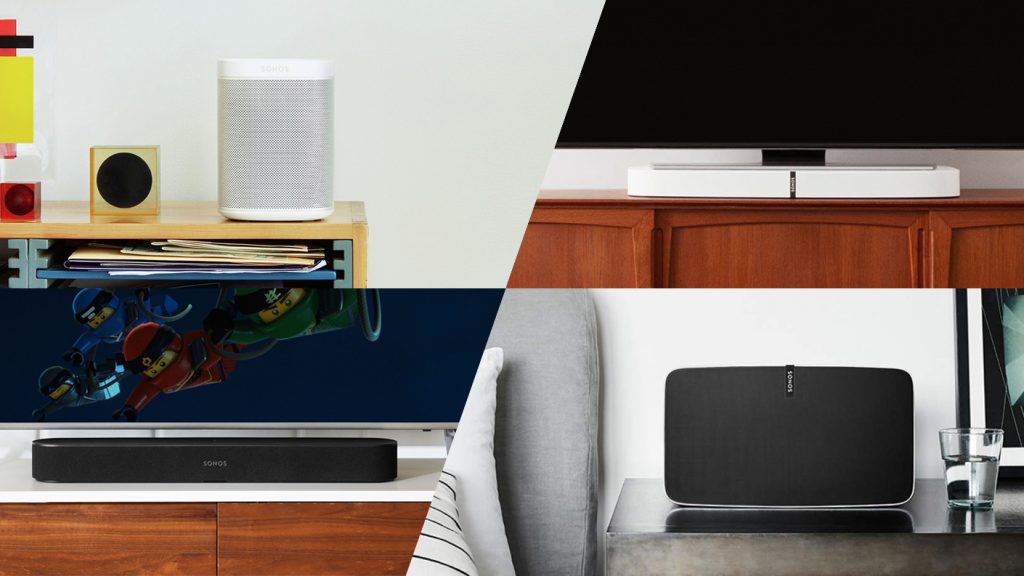 The Beam, One, Play:5 and Playbase all received AirPlay 2 capabilities via a free software update. This means that all Apple users can now easily cast their audio from their device to their Sonos speaker, bypassing the Sonos app completely. 

The release of the Sonos Beam soundbar in July 2018 has been a smash hit for the company and has proved very popular amongst families who are fed up with the lacklustre audio quality from modern TV's internal speakers. 
Coming with Airplay 2 and Amazon Alexa voice control built-in, there is no soundbar on the market currently offering these smart features at this level of sound quality in this price bracket.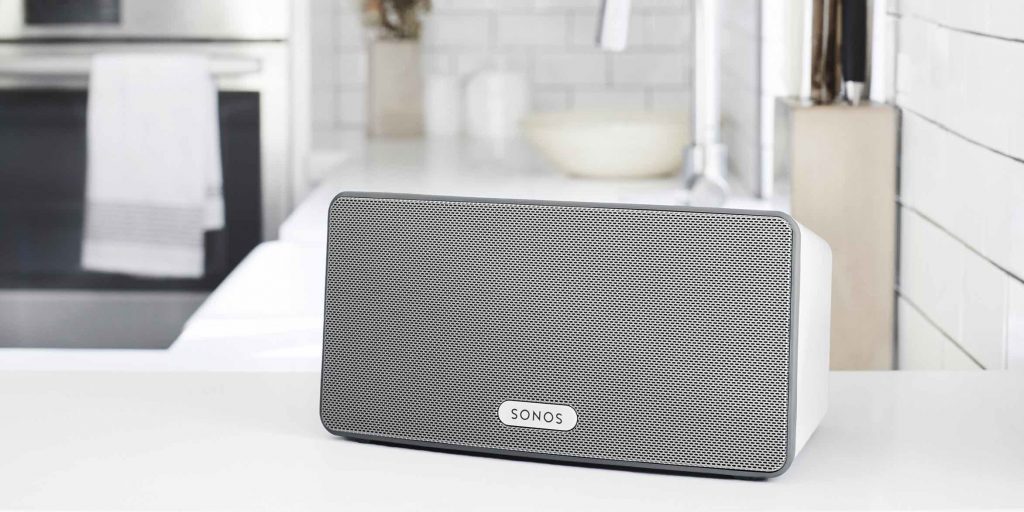 This year, we wished farewell to the middle sibling of the Sonos family, Play:3, but also the longest-running speaker of the range. It provided a great middle ground between the Play:1 and Play:5, for people wanting a bigger sound than the Play:1, but couldn't stretch to the esteemed Play:5.
However, with quite a significant price gap between the One at £199 and the Play:5 at £499, will Sonos fill the void with a replacement (maybe smarter) Play:3 in 2019?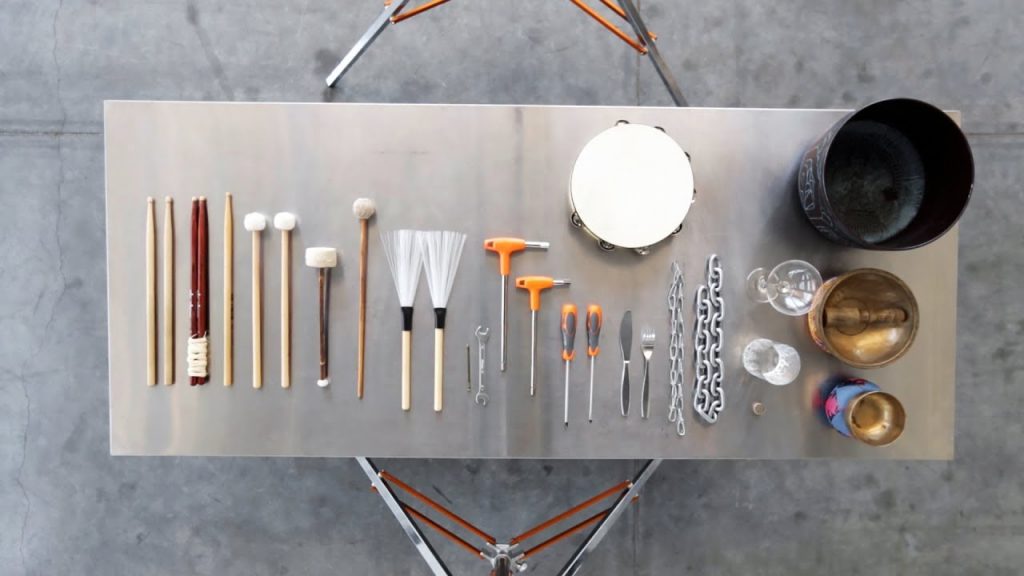 After Sonos famously redesigned the NASDAQ bell with their own take on it, Sonos finally sold their shares on the stock market and registered as a public limited company.
Sonos had doubled its revenue from 2013 to 2018 and it was clear that the smart speaker market was proliferating and will continue to grow for many years to come. 
It is certainly an exciting venture for existing and potential shareholders.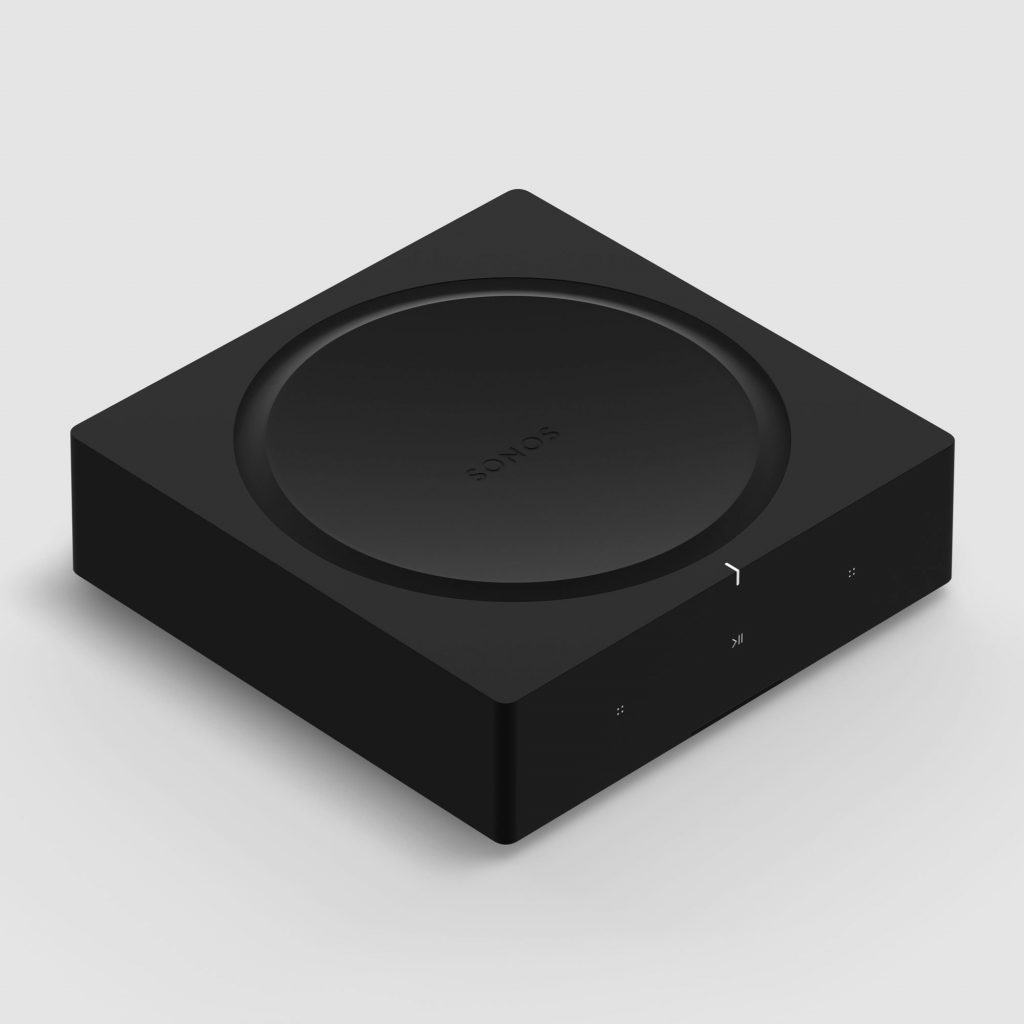 Up until now, the Sonos Connect:Amp had been the go-to choice for powering passive HiFi like ceiling speakers, outdoor speakers and more with fantastic sound. 
Sonos felt it was time to take advantage of all the industry's modern developments like AirPlay 2 and HDMI and have redesigned a new Amp for release in February 2019. 
It is able to power speakers, double the power of what the Connect:Amp could power, as well as an HDMI-ARC input for simple TV audio connection. 
With Airplay 2 built in, you won't need to use the Sonos app at all if you have an Apple device.
It is rack-mountable and stackable and we think it looks much prettier than its predecessor, Connect:Amp with its stealth black finish.
Watch our full video review of the Sonos Amp below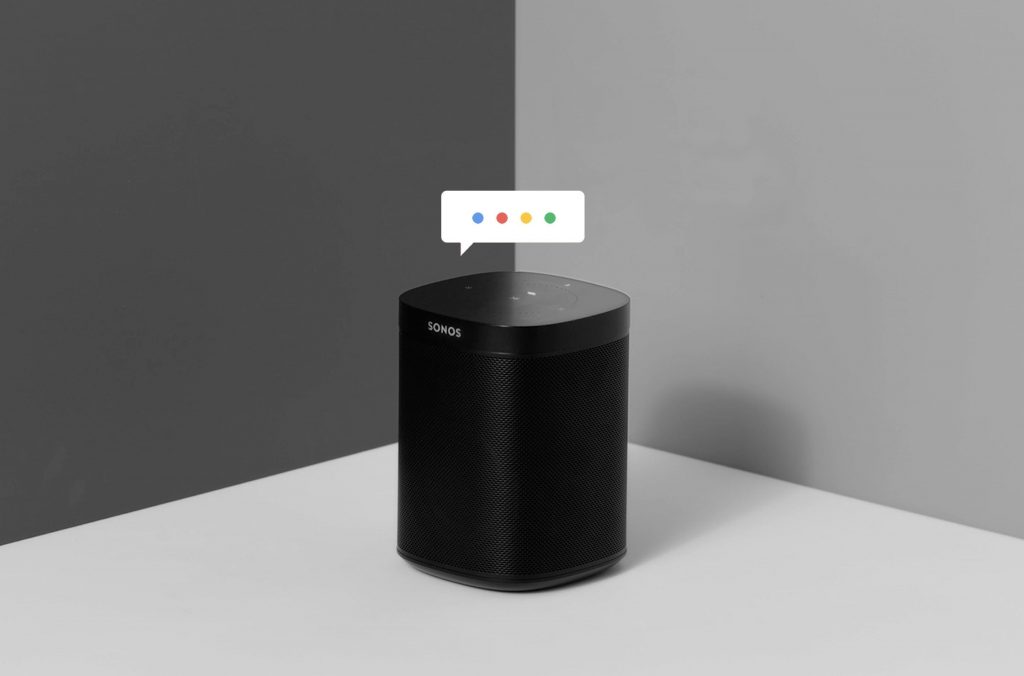 Sonos have capitalised on its open voice platform, present on the One and Beam and likely all Sonos products in the future by adding Google Assistant voice support.
This is officially the first smart speaker of its kind to have a choice of voice assistants, adapting comfortably to a family lifestyle where different family members may have different preferences of voice assistant. 
As Google Assistant will use information from its own search engine, it is able to provide much more worldly information and arguably answer more questions intuitively and with more detailed information than Amazon Alexa. 
Check out our first look at Google Assistant on Sonos below!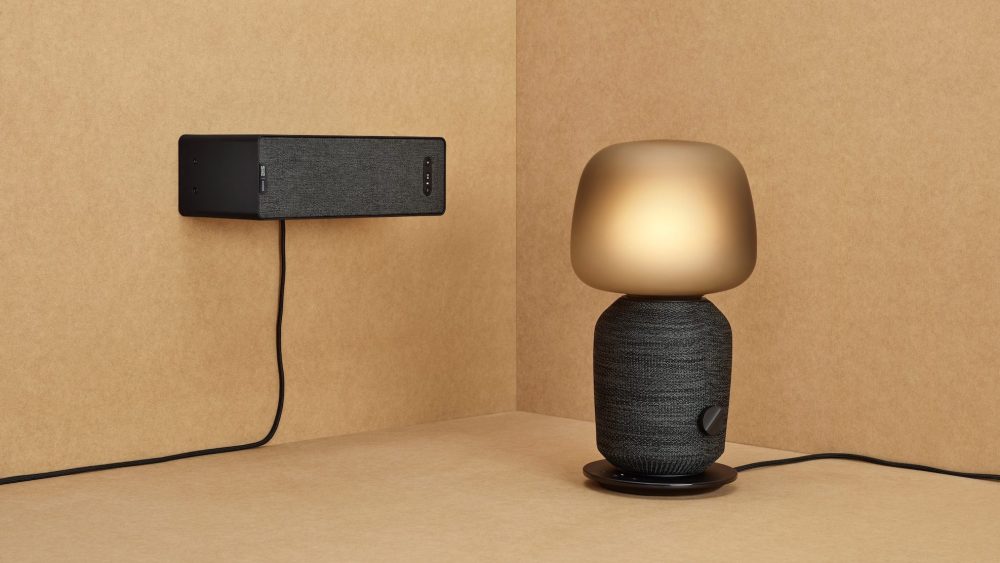 When you think about it, Sonos and Ikea make the perfect partnership. After all, music makes it home. Just like a house can't be a home without furniture, it also can't be a home without music!
Building on Sonos' benefit of wireless control, they are taking it one step further using Ikea-designed furniture with Sonos built in. 
Sonos and IKEA have tried a new concept where audio equipment is completely invisible, built in to furniture like a shelf or lamp. It's called the Symfonisk range.
Everything else can be controlled directly from the Sonos app and integrates with your wider Sonos system.
It will also be able to auto-Trueplay so your speaker will be spatially aware of its surroundings straight out the box. Sonos CEO Patrick Spence has already hinted that this is the next generation of speakers.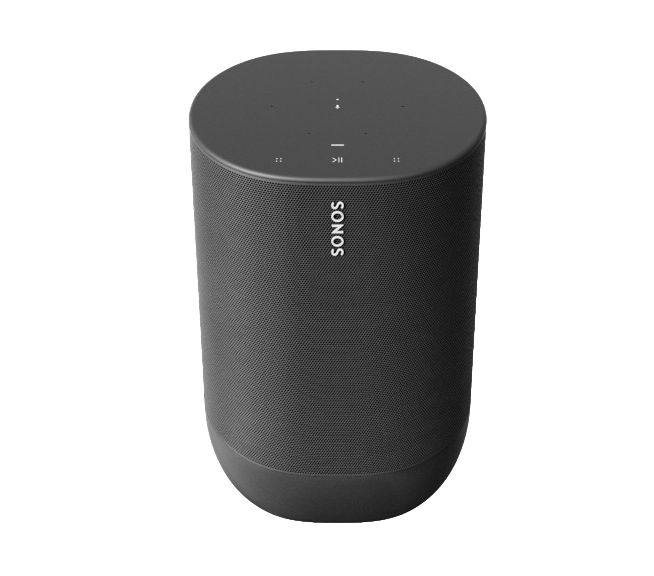 Sonos have recently filed a new smart speaker under the code name S17. When Sonos do this, we can be almost certain there is a new speaker in the pipeline.
What is interesting is that the filings indicate it will have bluetooth AND WiFi built in, making this the first ever portable offering from Sonos. It will come with a charging base meaning it can be charged easily at home, or using its USB-C when out and about.
It would have AirPlay 2 built in, as well as integrated Amazon Alexa and Google Assistant voice support.
Subscribe to our newsletter to be updated as soon as there are any more announcements from Sonos.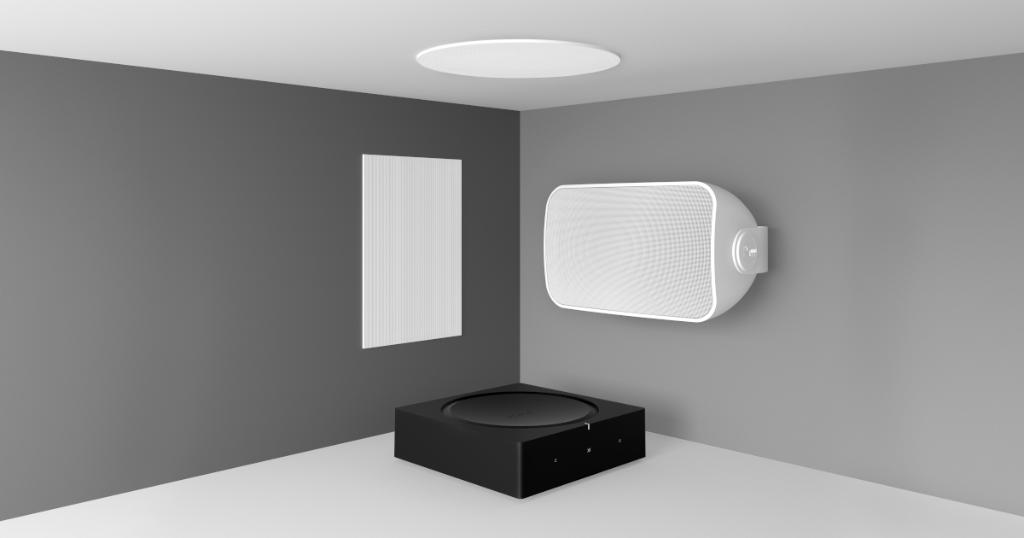 Sonos have worked with audio manufacturer Sonance to release some new architectural speakers. These include the all-aesthetic ceiling and in-wall speakers, as well as an outdoor speaker solution. 
These still need to be wired in the normal way with speaker cable to the Sonos Connect:Amp or new Amp for 2019. We are positive a lot of customers will like the fact they won't need to research other brands of speakers for outdoor scenarios or for in the ceiling.
Watch our video review on the all-new Sonos In-Ceiling Speakers
control sonos in the most intelligent way ever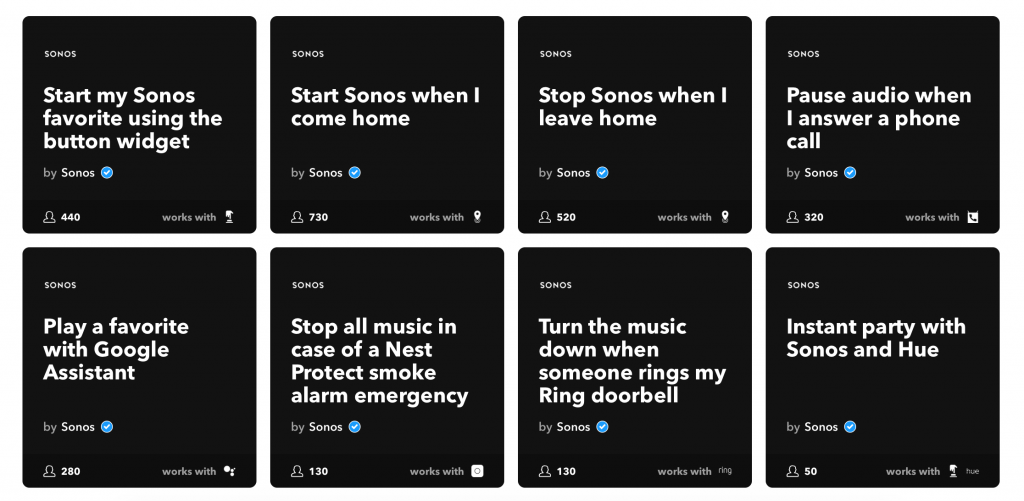 Further to the announcement of the Sonos IFTTT integration (If this, then that), you'll be able to automate your Sonos to start based on certain events triggered from other smart home devices. For example, you can tell Sonos to "Stop Sonos when I leave home" or "Instant party with Sonos and Hue" plus many, many more.
Sonos have already started rolling the integration out, but expect to see many more of this in the coming months, via a free software update.
We respect how Sonos endeavour to make music an integral part of life, as it becomes easier to use and automate than ever before.
Read more about the Sonos & IFTTT integration >>
Based on the above, it is clear that Sonos have released some exciting projects for 2019, especially the new speaker. Let us know what you'd like to see next from Sonos the most!
Remember, the Sonos smart speaker you have today will be smarter tomorrow via free software updates.
And don't forget to sign up to our e-newsletter below if you haven't already, so you can be kept informed on all the latest Sonos news, releases and tips!
---
Want to learn more?
Sonos in 2020: What can we expect?
The Complete Beginner's Guide to Sonos >>
The Sonos App: How it Works >>
Top 10 Sonos App Tips & Tricks >> 
---
Let our team of Sonos specialists help you choose your next Sonos speaker!