Will Sonos move into new Bluetooth speaker territory?
Maybe a portable, bluetooth Sonos speaker is coming?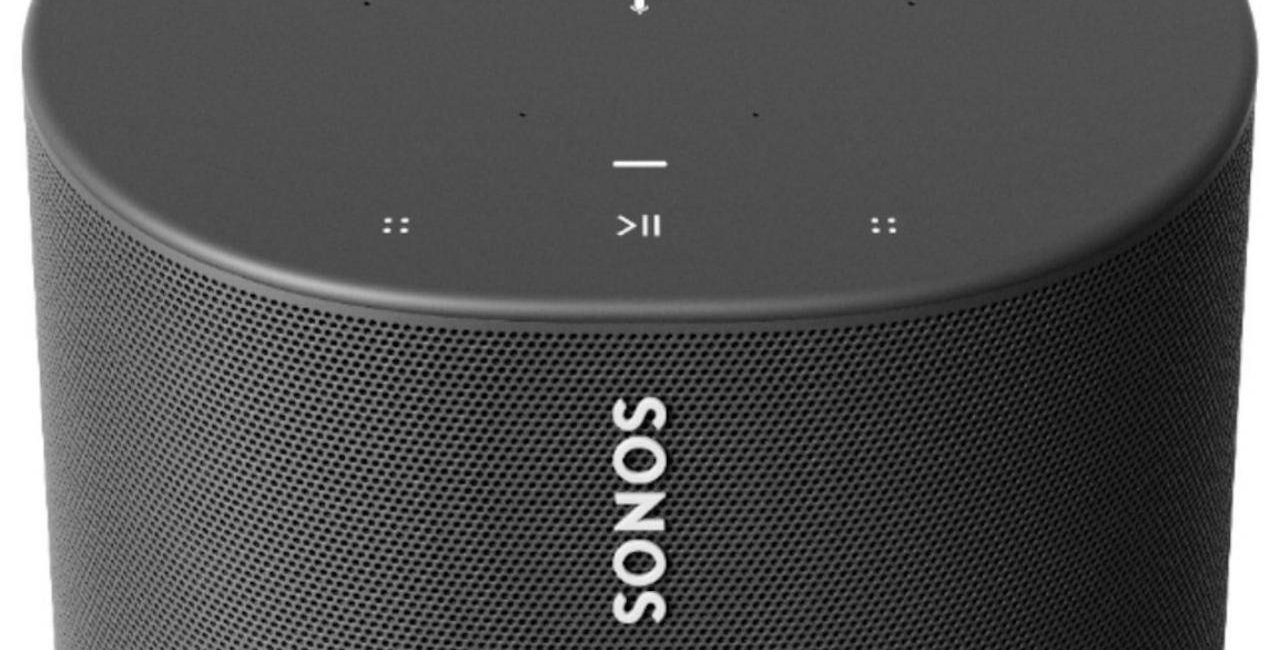 A Sonos Bluetooth Speaker could be coming!
Multi-room audio giant, Sonos recently sent out an invite for it's supposed "biggest event of the year" to take place early September 2019 in Berlin. 
The invitation card is of a person sitting on an office chair, looking through a window.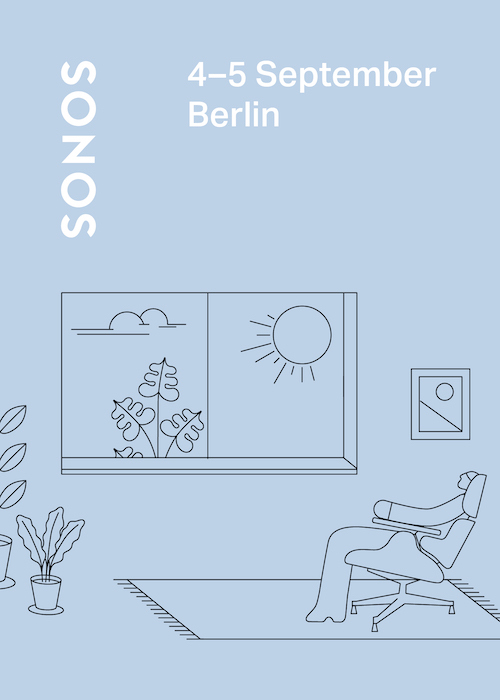 At the same time, they also filed for a new speaker, the S17 which appears to have both Bluetooth and WiFi on board.
What we can take from leaked images is that it looks slightly taller than the Sonos One, while retaining its cylindrical shape and top-panel touch controls.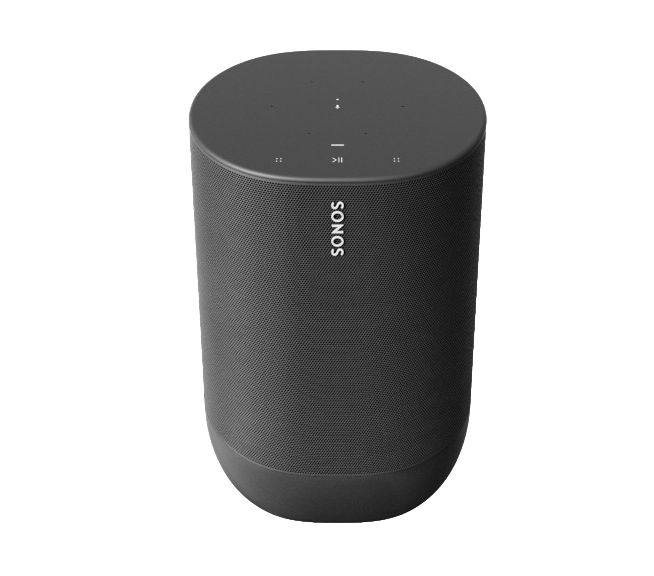 As Sonos have never made a Bluetooth speaker before, this means it's likely we could be on to a portable offering from Sonos, suitable for taking outdoors. This would certainly explain the image on the invitation card!
As it will be WiFi-enabled too, this should mean it can also be used at home with an existing Sonos system. 
As existing Sonos users will know, this means it could be grouped with all of your other Sonos speakers when you're at home, as well as being able to play its own music. 
It looks like we will have a separate charging station to charge it while at home with a USB-C on board, for charging in a simpler way when out and about. It will also have a button to switch from Bluetooth to WiFi and vice versa. 
It also appears to house Amazon Alexa and Google Assistant built in to the unit, similar to the Sonos Beam and Sonos One, however this will only be available in WiFi mode.
AirPlay 2 is also on-board which will make all owners of iPhones and iPads very happy.
We also love the idea of an integrated handle to make carrying it around much easier.
What will happen to TruePlay? Sonos' answer to this is that it will be able to automatically tune itself to the environment, thanks to its built-in microphones, meaning you won't have to walk around the room any more and tune it yourself. At present, if you move any Sonos speaker after it's been TruePlay'd, you should re-tune the speaker so it can calibrate again.
This will be the first time a speaker can acoustically optimise itself, without a mains power connection.
This year marked the end of the road for the well-respected Sonos Play:3, so could this be the Bluetooth-enabled, portable replacement we've all been demanding?
If this is the case, we anticipate the price to be between £200 and £500.
If you'd like to be the first to know updates about Sonos' new speakers for 2019, be sure to sign up to our newsletter at the bottom of the page.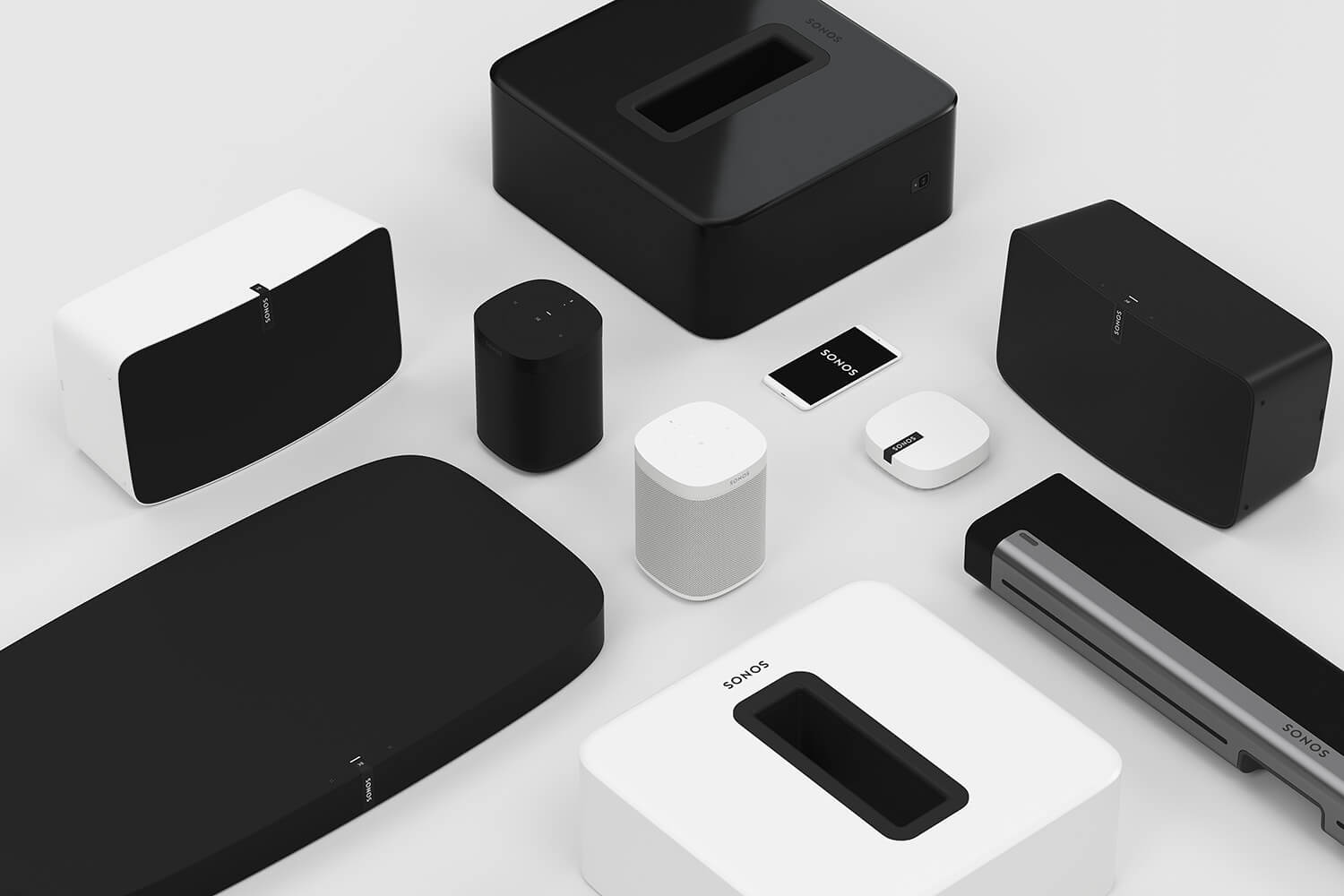 ---
Learn More
Sonos in 2019: What's coming? >>