6 Quick Tips to Enhance your Sonos Surround Sound System
Got a Sonos 5.1 surround sound system? Have a read of our handy tips below to get the very best from your Sonos home cinema experience.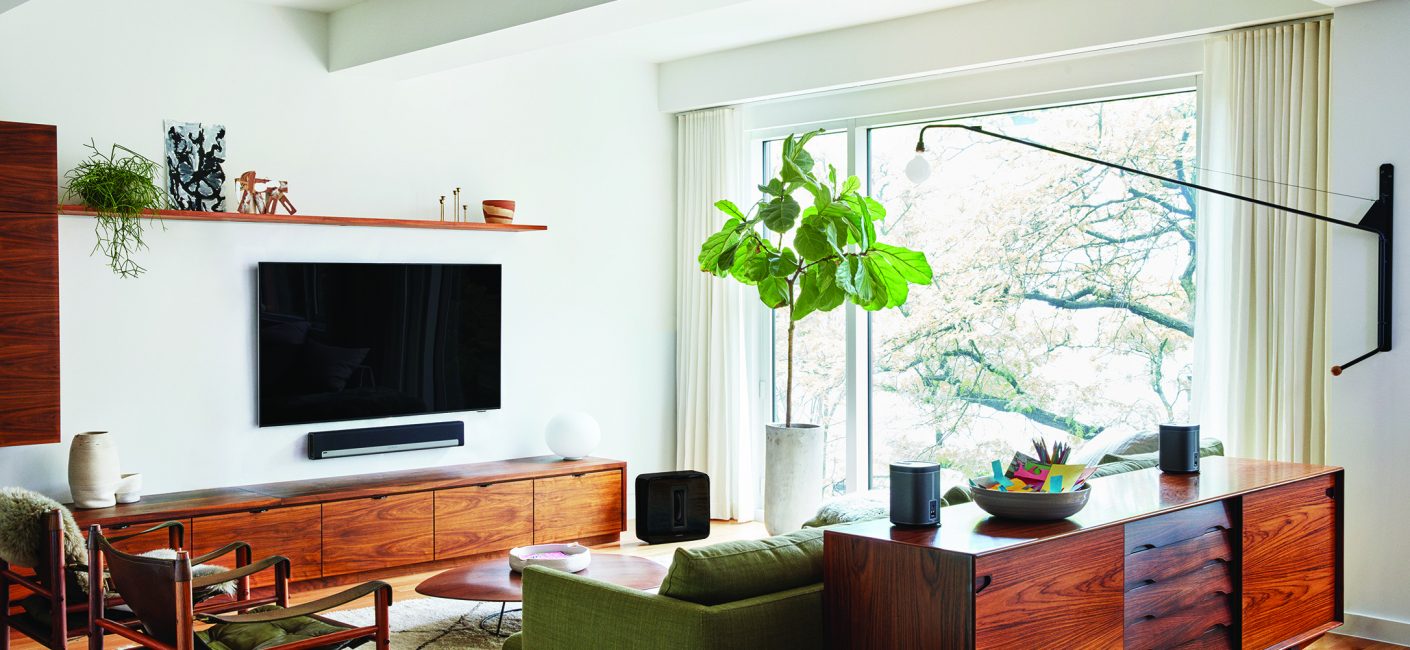 Whether you've had a Sonos surround sound system for a while or you're a newbie to the world of Sonos, there are many ways you can optimise your Sonos system. We name just a few below.
1. Switch your Sonos surround speakers from ambient to full

Your Sonos surround sound speakers are designed to provide you with ambient background channels when watching TV content. By default, your Sonos rear speakers will be set to Ambient mode in the Sonos settings.
Ambient mode means when you are watching TV, the surrounds act as rear speakers, but when listening to music, they remain as rear surround speakers, which is not ideal for music.
We find that you get a much better experience when switching to Full mode. This means when you are playing music through your Sonos surround sound system, your rear speakers will switch to a full stereo pair and will provide a much more room-filling sound. When you switch back to TV, they will revert to rear surrounds.
We also recommend setting the surround level volume to around 75% as it gives an extra punch to your surrounds.
How to change Sonos surround settings
Go to your Sonos app then select:
More > Settings > Room Settings > Select the room your system is in > Advanced Audio > Surround Settings > Music Playback
2. Tune your Sonos speakers to the room they're in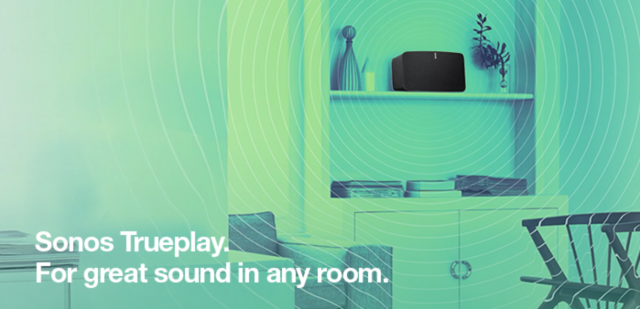 You may have heard us mention the word TruePlay a lot - but we cannot emphasise enough the sound quality improvement this process makes to your Sonos speakers.
You will point your device's microphone towards the edges of your room and Sonos will gauge the rough size and layout of your room.
Sonos will emit test tones to listen for feedback from your room's walls and furniture and then acoustically tune the sound for your exact seating position.
You'll first need an Apple device to complete the 2-minute process. If you don't have an Apple device, then we strongly recommend you borrow one from a family member or friend just for the setup.
Trust us, it's worth it!
Note: if you add a Sub or rear speakers to your Beam, Playbar or Playbase, the TruePlay procedure will need to be re-done.
How to TruePlay your Sonos speakers
Open the Sonos app > More > Settings > Room Settings > Select room you'd like to tune > TruePlay Tuning
3. Add voice control to your Sonos home cinema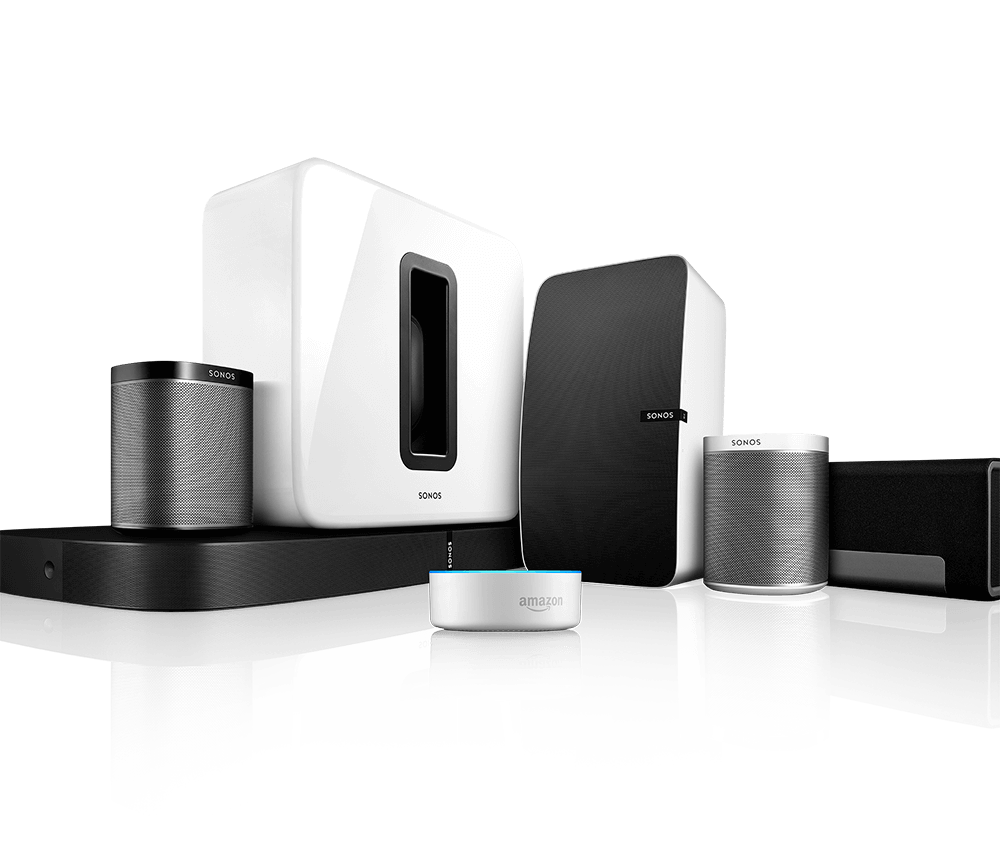 We've had many customers ask "is voice control all it's hyped up to be?"
Our honest answer to this is admittedly, at first thought, it sounds a bit gimmicky. However, we have found the more we used voice assistants, the more we loved it.
It's not only great to ask Alexa or Google Assistant to start playing your favourite music using your voice, but it's equally as good for world knowledge. You can use Alexa or Google Assistant like you would Google and ask it literally anything for instant answers.
The Sonos Beam has both Alexa and Google Assistant built in to the unit, but you can use them with any Sonos speaker you have if you own any Amazon Echo or Google Home device with a simple pairing between the Sonos App and voice assistant app.
More instructions can be found here: How to voice control your Sonos
We recommend just giving it a try!
4. Pair your own TV remote with Sonos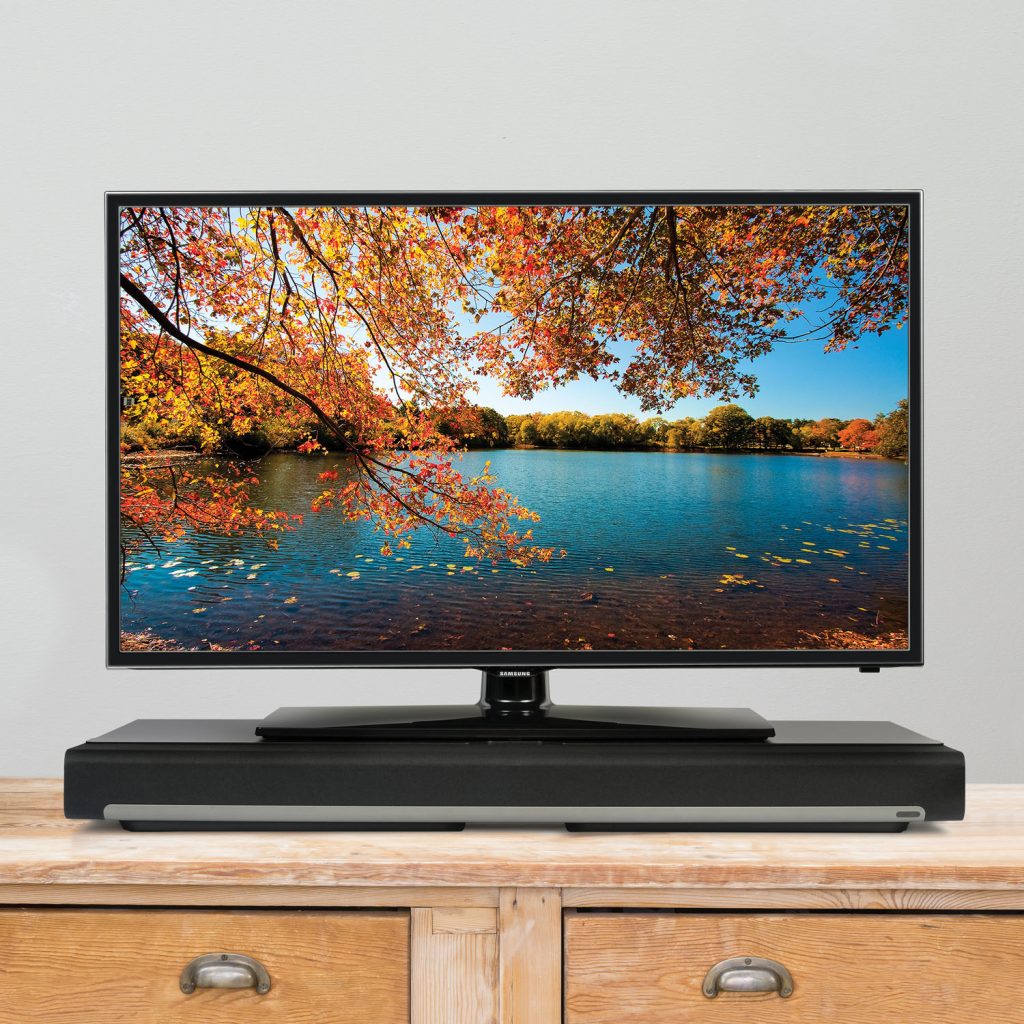 If you haven't done so already, we strongly recommend pairing your own TV remote with Sonos for volume control.
All Sonos TV speakers have a built-in infrared sensor and can receive useful commands like mute, volume up and down.
This will also work if you're playing music through your Sonos to save you using the Sonos app to adjust volume.
How to pair your TV remote with Sonos
Open the Sonos app > More > Settings > Room Settings > Select the room > Remote > Remote Control Set Up
5. Enable Autoplay for seamless switching between sources
We recommend ensuring Autoplay is enabled for your Sonos home cinema zone. This means your Sonos TV speaker will automatically switch sources when it senses a new one.
For example, if you were listening to music on your Sonos through Spotify, then turned your TV on, your Sonos would automatically switch to the TV audio and vice versa.
This is entirely optional, so if you would prefer not to have your Sonos auto-switching, you can disable this.
6. Turn on Speech Enhancement or Night mode
Speech Enhancement
Speech Enhancement is a feature available on all Sonos TV speakers and we would strongly recommend enabling this feature permanently. It emphasises the vocals in your TV content without dumbing down anything else.
This is particularly useful for anyone hard of hearing as an alternative to subtitles or if you just want to hear speech more clearly.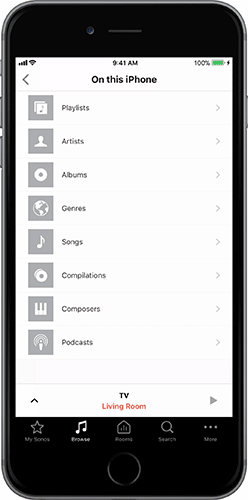 Night Mode
Just because it's late at night when the kids are asleep, doesn't mean you can't enjoy your favourite content. With Night Mode, you can suppress the louder sounds in the content while at the same time, increasing the levels of the quieter sounds.
This is ideal for keeping the neighbours and sleeping kids happy!
Both Speech Enhancement and Night Mode can be enabled or disabled by tapping the respective icons on the Now Playing screen.
So that's it. Your Sonos surround sound system should now be fully customised to the way you want it!
---
Want to add to your Sonos surround system? 
Which Sonos speakers should I choose for Sonos surround sound? >>
If you liked this article, then why not sign up to our quarterly e-newsletter below? All the latest Sonos tips, tricks and new features delivered straight to your inbox.