How to connect a Sonos Soundbar to a Projector
Sonos and the Bigger Picture: Using a Projector Display with your Sonos TV Speakers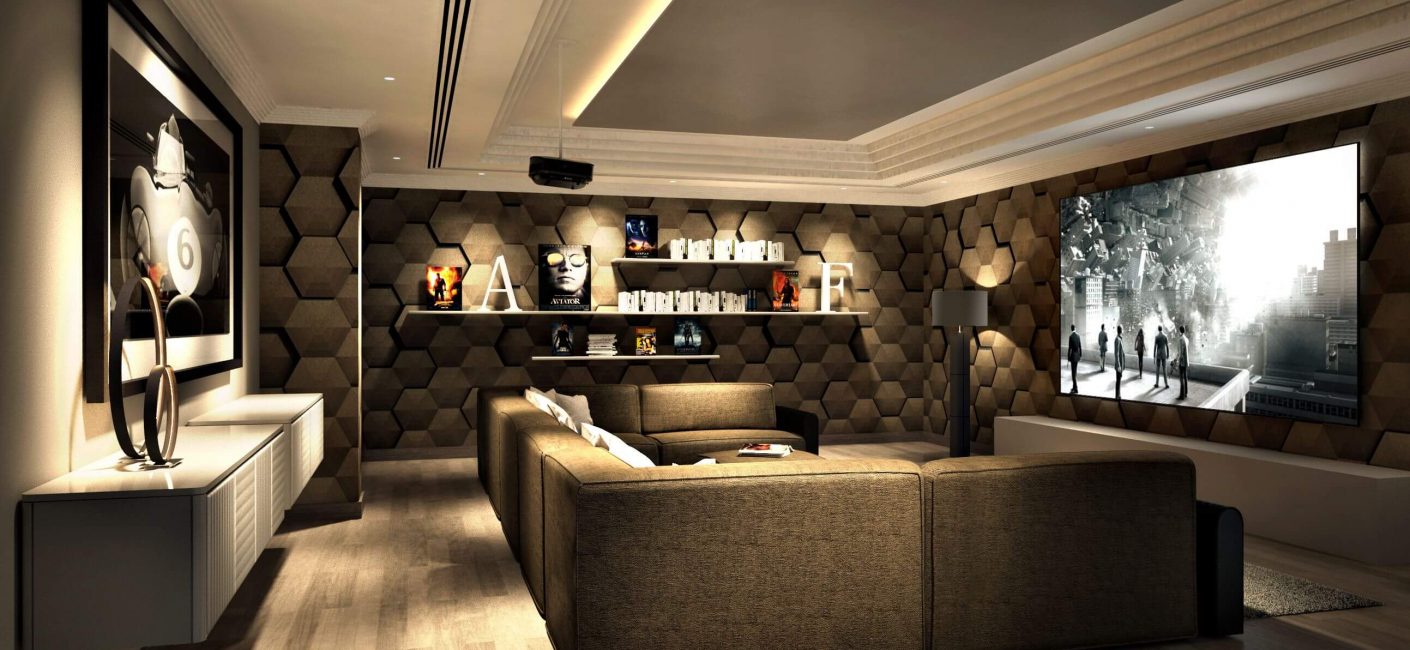 Enjoying your Projector and Sonos TV speaker with an HDMI Matrix
Do you love your movies to look big and sound great? 
If so, there is no better partnership than using Sonos surround sound with a projector display. 
Whether bringing clarity to dialogue, scattering a ricochet of bullets in action movies, or delivering justice to a soundtrack's impressive anthemic score, there is a Sonos TV speaker for everyone. 
And if you choose either the Playbar, Beam or Playbase, connecting to your TV and upgrading its sound has never been easier. 
Although you have the surround sound covered, what happens when you want to upgrade the visuals of your home cinema from a TV to a projector?
After all, as filmmaker David Lynch quotes, "Films are 50 percent visual and 50 percent sound...". So if your audio is perfected, now is the time to level things up with an impressive projector display to match...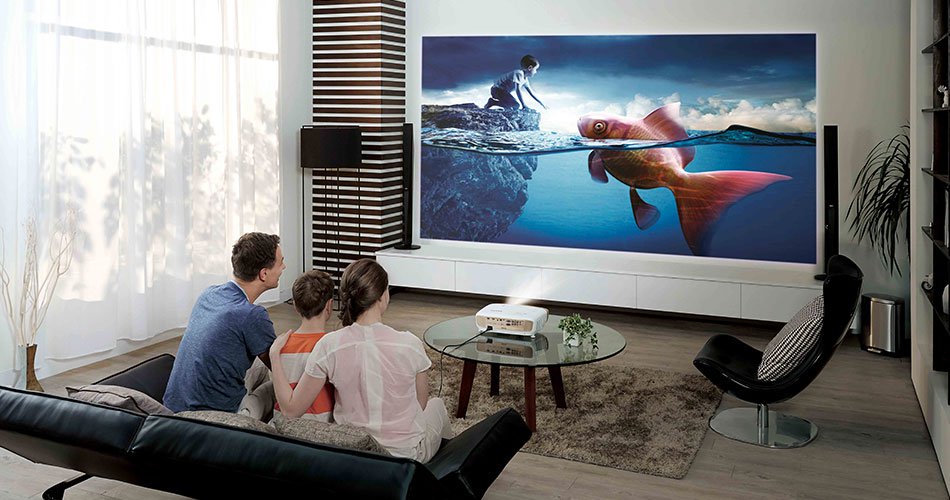 I bet at this point you are probably already thinking...
"Can Sonos even work with a projector?"
"How do I wire it all up?"
"And will there be any lip-sync issues if I do? "
If these questions sound similar to your concerns of integrating a Sonos TV speaker with a projector, then fear not. 
In this handy guide, we show you how easy it is to maximise your movie nights with Sonos speakers and a home cinema projector, despite popular misconception. 
Let's Get Connected
Using Sonos with your TV
Below is an example diagram of how a Sonos Playbar, Beam or Playbase connects to your existing TV.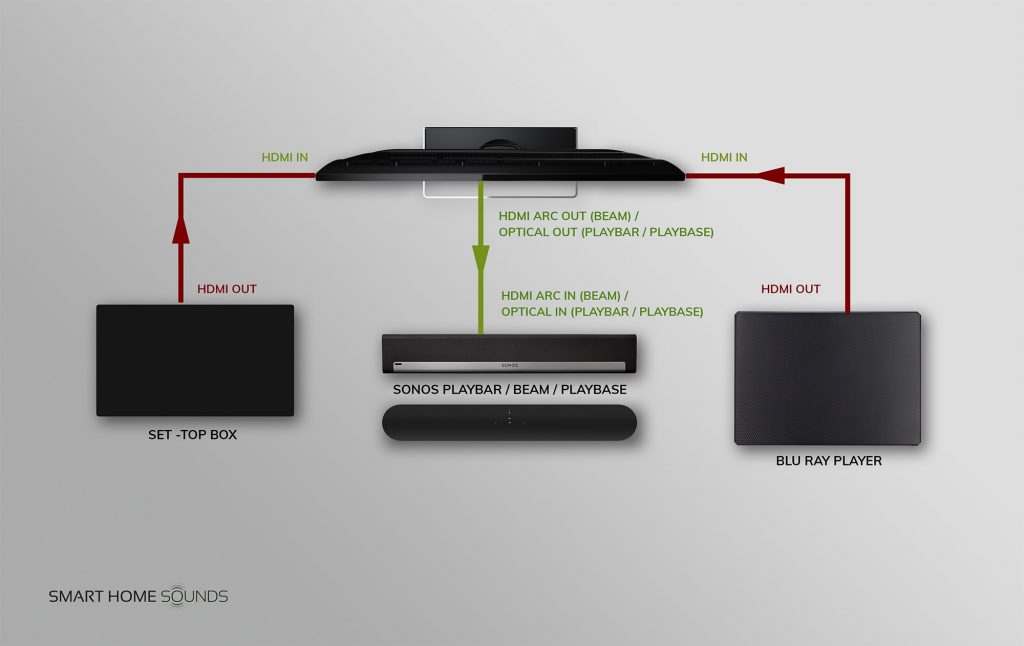 In the diagram, you can see that all of the HDMI sources, such as the Blu-ray player and set-top box, are wired directly to the TV. 
The HDMI cable between the media players and TV send both video and audio data. The TV processes your images, whereas its digital audio output allows you to send audio on to your desired Sonos soundbar. 
This setup allows you to change the source on the TV, from set-you box or Blu-ray for example, and the connected Sonos soundbar will play the corresponding audio to match the content on the screen. 
Simple and straightforward to operate, multiple video sources get handled with ease, without the need to keep switching and swapping between audio sources. But if you are looking to use Sonos with a projector in place of your TV, then here's how things are slightly different. 
Using Sonos with your Projector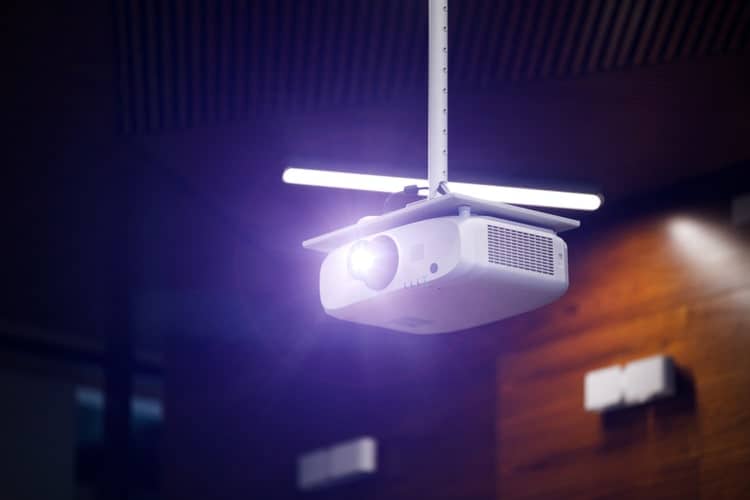 Whereas a TV receives and processes both video and audio simultaneously from each source, a projector focuses only on the visual elements. Ultimately this means that the projector is unable to process audio and therefore won't have an audio output for you to connect directlty to your Sonos TV speaker. 
Instead, the video and audio from your chosen source will need to be split so that your projector and soundbar can reproduce the images and sound respectively. To do this, you will need to use a device called an HDMI matrix switch. These are also sometimes known as an HDMI switcher. 
The following process of integrating a Sonos soundbar with a projected display applies to both LCD (Liquid Crystal Display) and DLP (Digital Light Processing) type projectors.
What is an HDMI Matrix?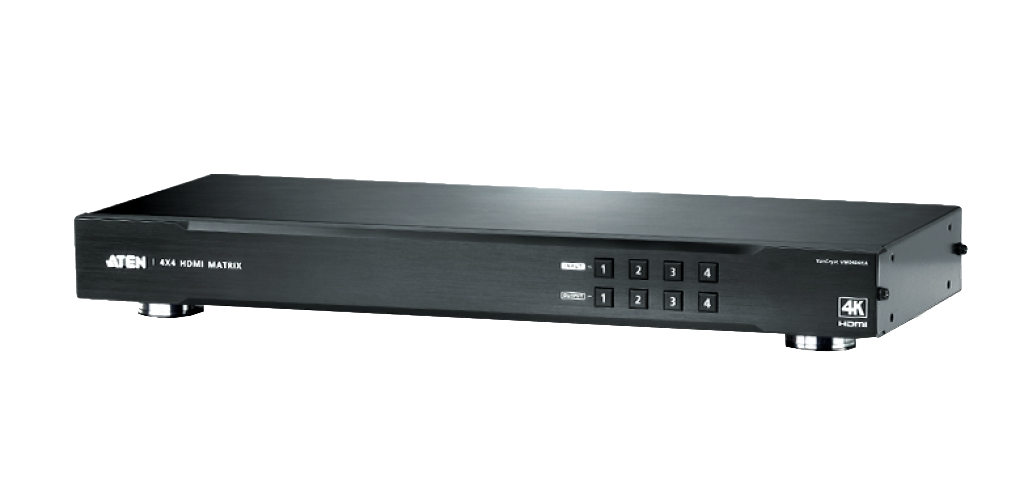 The HDMI matrix is a simple component which acts as a distributor for all of your HDMI sources. Plus, a matrix will also provide a dedicated digital audio output for connection to your chosen Sonos soundbar. All your video sources connect to the HDMI inputs of the matrix and are selectable by remote control. 
When you choose which source you want to watch, the matrix sends the video through its output and into the HDMI input of your receiving projector. The audio of the source you are watching is split and sent out of the matrix's dedicated optical output, sometimes referred to as a Toslink connector. 
An (Even) Easier Way to Understand a Matrix Switch 
One of the simplest ways to picture what an HDMI matrix does is to imagine it like a postal worker in a sorting office.
An incoming letter acts as the video source, and our postal worker friend shares the same duty of the matrix switch. Reading the address of where we wish to send our letter, the postal worker places it in the relevant pigeon hole, which acts our desired screen's HDMI input for this instance.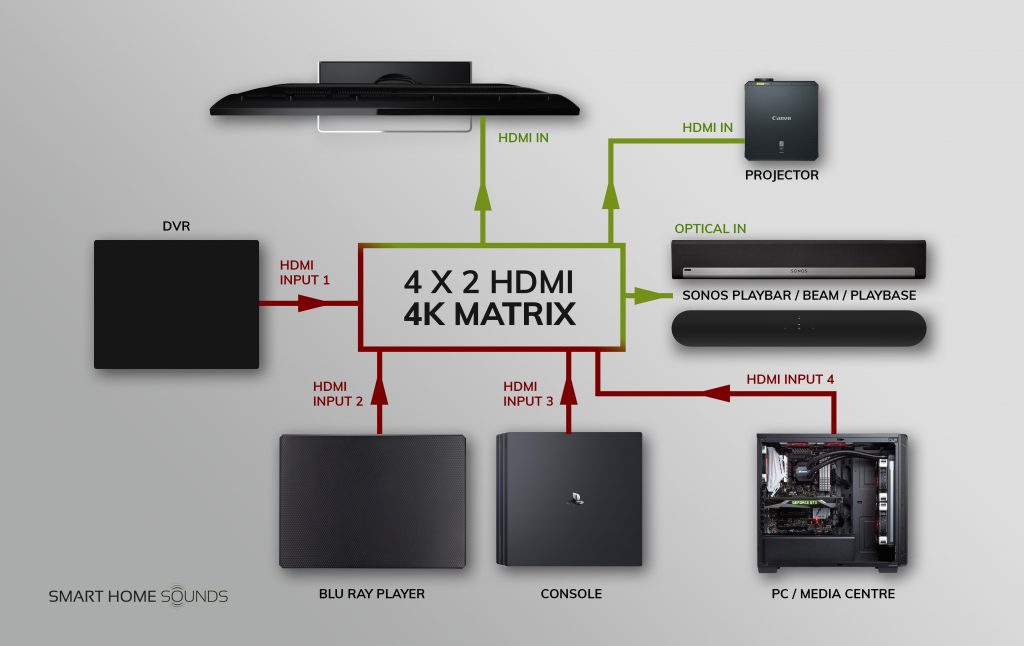 As you can see, the matrix acts as a central hub for all of your HDMI sources, which distributes them to the display of your choice. And with the optical audio connection plugged into your Sonos soundbar, both video and sound will be reproduced simultaneously. 
Put Yourself in Control
Instead of using the remote of your TV or projector to change its receiving video source, the remote control provided with your chosen matrix switch will be more convenient. 
And even if the matrix is hidden away from view in a cupboard, on certain models an IR remote eye can be wired in and nestled below the projector screen for  more seamless integration. 
But even easier still, some matrix switches now offer Amazon Alexa, allowing you to choose your desired video sources with the power of your voice. 
How to Understand the Jargon of a Matrix Switcher
When it comes to researching and then buying a matrix switch for your entertainment system, the variation of specs and technical jargon can make for a bewildering choice of options. 
There is no need to fear, as here we will look into the different types of matrix switch available. And which one is likely to be best suited for your requirements. 
Unlike the sophisticated 1999 blockbuster of the same name, a matrix is far simpler to understand than its name implies.
What does 4x2 or 8x8 mean?
Different types of matrix switches are identified by their number of video source inputs and video feed outputs. For example, a typical matrix switcher may have four inputs and two outputs.
The number of inputs and corresponding outputs is often abbreviated to a simple to understand number, and in this case, our four inputs and two outputs identify as 4x2. So if you purchase an 8x8 matrix, you will have eight input sources to select from, with the ability to connect up to eight receiving HDMI displays. 
HDMI Vs CAT 5 or 6 - What are the Differences?
The differences in these two data carriers may seem confusing, but both are very straightforward and are both ideally suited to different types of installations. 
HDMI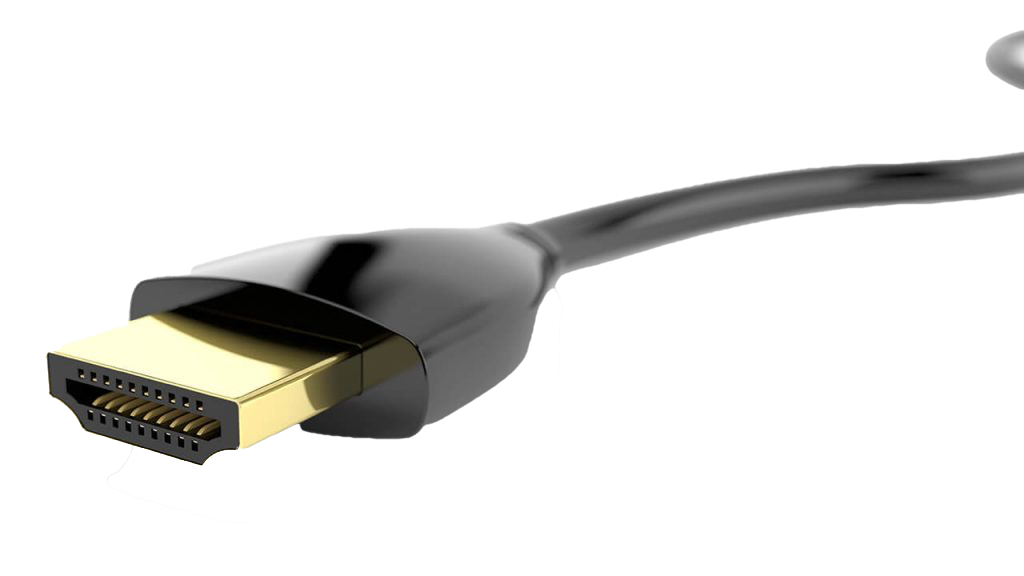 HDMI stands for High Definition Multimedia Interface and offers the ability to transport uncompressed video and audio data between media devices at speed. For most users looking to connect their HD video sources with a projector and a Sonos soundbar, HDMI is most likely the best interface to use in your system. 
The above diagram of Using Sonos with your Projector demonstrates the use of HDMI in a typical setup. 
CAT 5 & CAT 6
Both forms of the CAT interface are data carriers, usually used in ethernet connections. The advantage of either cable form is that they can supply video and audio data fast, but CAT 6 has a higher turn of speed with 250MHz compared to CAT 5's 100MHz. 
More cost-effective to route around the home, CAT cable is ideal for multi-room installations where you have a video source stored in a central location a longer distance away. CAT cable is also ideally suited to installations where a single media player is required to distribute the same output to multiple displays.
In either instance where CAT cable is to be used, a CAT-equipped Matrix will be required. However, some matrix switches conveniently carry both HDMI and ethernet ports for your choice of connection, providing the best of both worlds.
A matrix switch with CAT connectivity receives your HDMI inputs as normal, converts them to data for transmission over ethernet, and a CAT to HDMI converter balun will convert the signal back to an input compatible with your chosen display.
What is 1080p or 4k?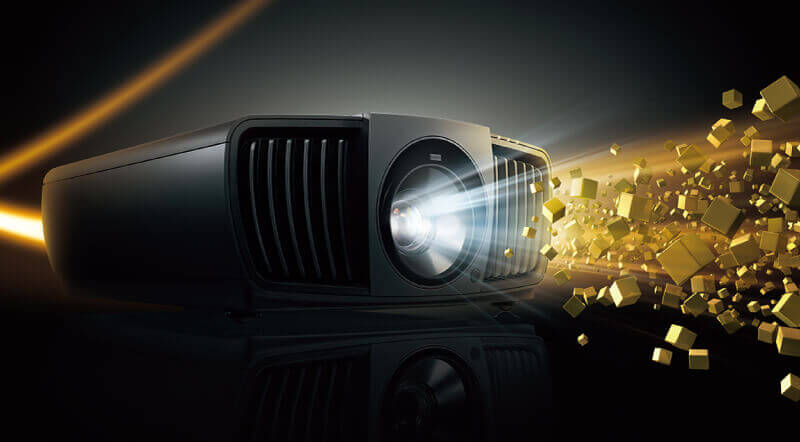 Yes, there are even more numbers to contend with, but you may already have some experience with these before. 
Just like when you purchase a new TV or projector, the above numbers are standards of High Definition resolution which can be produced by a display. When HD TV released in the UK, 720p and 1080p became the two most common HD formats, with the latter offering higher resolution. 
And now that Ultra High Definition is available from some sources, 4K resolution exceeds the quality possible from 1080p. So when it comes to selecting the right matrix for you, it's worth taking the time to ensure it can support the full HD quality of your video sources. 
As 4K becomes commonplace, the purchase of a 4K-equipped matrix will also help to ensure your system is futureproofed for Ultra HD video sources. 
Deciphering the Spec Codes of your Chosen HDMI Matrix Switch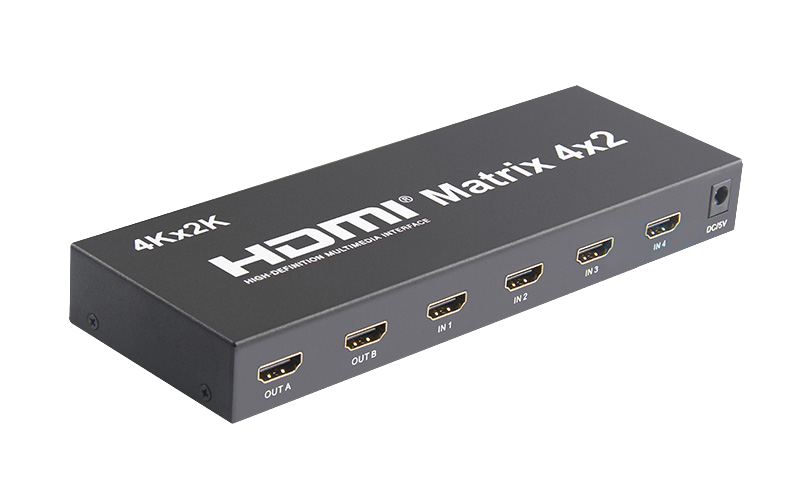 Given what we have learned in this section when you find a switch that offers itself as a '4x4 4K HDMI matrix' for example, then we can dissect its specs as follows:
4x4 - The number of available inputs to the number of assignable outputs
4K - The maximum form of HD resolution that the matrix switch can support
HDMI - The interface type which carries your video content and data. 
How Will Sonos work with the HDMI Matrix?
As you may have already seen in the above Using Sonos with your Projector diagram, a good quality HDMI Matrix should feature a digital audio output. Sometimes these are known as either a digital optical output, TOSLINK or an S/PDIF connection.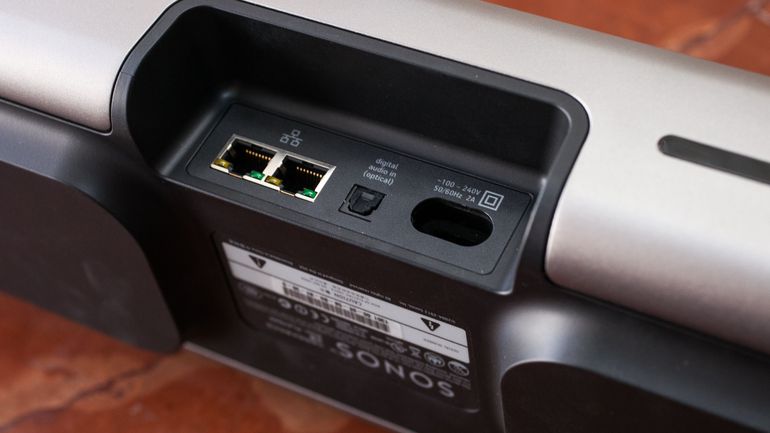 As the Sonos Playbar, Beam and Playbase all share an optical audio input, connecting to a matrix switch couldn't be easier. This single audio connection means that the receiving Sonos TV speaker will always play the correct audio track to match the video content on your chosen display. 
The digital audio connection used by Sonos also transmits any Dolby 5.1 audio data. This means that your chosen Sonos soundbar can continue to provide a surround sound experience when used with the two Sonos One SL speakers and the Sonos Sub. 
Will Splitting Audio and Video with a Matrix Switch Cause Lip-Sync Issues?
Some users may be concerned that splitting the output signal of their chosen video source between a separate display and speaker could cause synchronisation problems. 
In most cases, there are never usually any problems. But if you are unfortunate enough to experience any latency issues, the good news here is that Sonos has your back with these simple fixes:
When Audio is Ahead of the Video
Open the Sonos App on your Apple iOS or Android smart device

On the Settings Tab, select System

Choose the room in which affected your Sonos TV speaker is located

Choose Advanced Audio, followed by TV Dialog Settings

Follow the on-screen instructions to toggle the audio latency.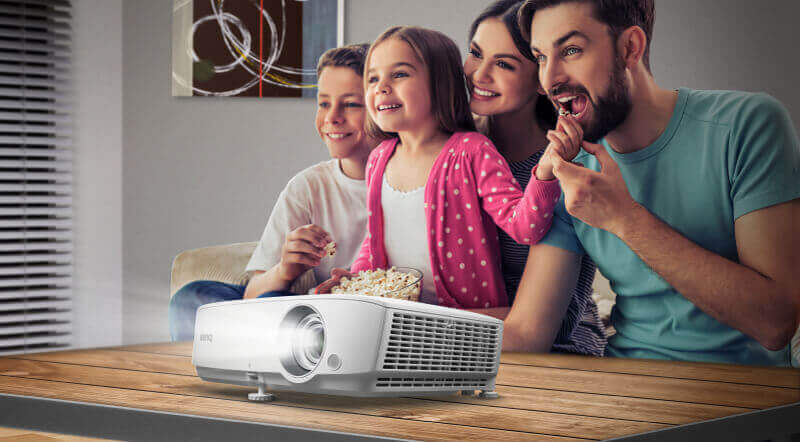 When Video is Ahead of the Audio
Usually, this is a much rarer instance, which is generally solved by consulting the following: 
Reset your video playback device, as their onboard digital processors may need refreshing. 

Ensure that your TV/projector and playback devices are running the most up to date firmware. Consult the owner's manual if in doubt. 

Check the latency settings in your TV/projector's settings. You may need to consult your owner's manual or contact the manufacturer if in unsure.

If you're still at a loss, consult the Sonos Community forum online for solutions from fellow Sonos users who may have encountered similar problems. 
With the above information and diagrams, you too can now enjoy the sound of Sonos with your chosen projector display.
And just imagine how it will transform movie night for you, your friends and your family!
But if you still require some help, don't hesitate to get in touch with the team at Smart Home Sounds who will only be happy to assist.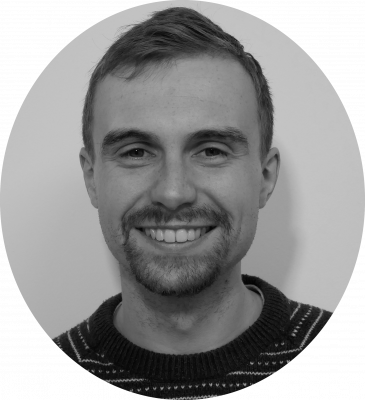 By Tom, Sales Team Member
---
Learn More...