Sonos Outdoor Speakers or Headphones - What's Next for Sonos?
Sonos headphones or outdoor speaker, what's next for Sonos?

What's Next for Sonos?
It is no wonder more and more households are adding Sonos speakers around their homes as the simple-to-use ecosystem, multi-room capabilities, feature-packed products and fantastic sound make for an unrivalled combination and the main reasons why Sonos is proving so popular.
At present, Sonos is the number 1 solution for listening to audio around the home but what about during the summer months, as the temperature rises, we are out and about making the most of the weather?
We listen to music in more places than just the home, for example, on the daily commute, at a friend's garden party or even at the beach.
These kinds of applications require headphones or portable, Bluetooth speakers and currently is something that Sonos is not able to offer with WiFi connectivity alone.
However, could this all change? Recently Nick Millington (the Chief Product Officer for Sonos) released the following statement:
"Over time, everywhere that you might want to enjoy music—in different rooms of your house as well as outside the home—we want to have a product that serves that scenario really well."
Could it be that Sonos is thinking of a speaker for an outdoor scenario? It would certainly make sense for Sonos to explore this idea as they want to help users listen to music wherever they are.
After all, Sonos are missing out on all the opportunities that users are listening to music on-the-go.
Maybe, a set of headphones or an outdoor speaker with dual Bluetooth and WiFi capabilities would enable customers to benefit from the best of both worlds.
We all understand that Bluetooth is best for portability whereas, WiFi is best for home audio, but combining both into one product would undoubtedly put Sonos in a more advanced position than its competitors.
Below is our Smart Home Sounds wishlist for a potential Sonos outdoor speaker and set of headphones.
Sonos Outdoor speaker Wishlist
Portable, light and compact form factor
Fully weatherproof/waterproof to withstand even the most extreme weather conditions like hard rain and high humidity.
Dual WiFi and Bluetooth connectivity enabling the speaker to be part of our Sonos ecosystem at home but also use flexible Bluetooth connectivity when out of the house.
Battery and mains power compatible with a home charging dock/stand that simply allows you to place the speaker on the charger when using at home.
Sonos Headphone Wishlist
Again, dual WiFi and Bluetooth equipped enabling the headphones to be part of our Sonos ecosystem at home, but also use flexible Bluetooth connectivity when out of the house.
Noise-cancelling
What are my options for playing Sonos outdoors at the moment?
As it's not recommended to take any of Sonos' PLAY range of speakers outdoors, unless fully sheltered, Sonos' outdoor solution is to use the Connect:AMP. This is an internet-enabled amplifier that will power any set of passive, dedicated outdoor speakers using speaker cable.
So if you have any Sonos speakers already, the Connect:AMP and outdoor speakers you choose will integrate with the rest of your home, allowing you to take advantage of all the services on the Sonos app and grouping music to the speakers from your other Sonos speakers.
Take a look at our outdoor speaker bundle featuring a pair of KEF Ventura 4s with Connect:Amp.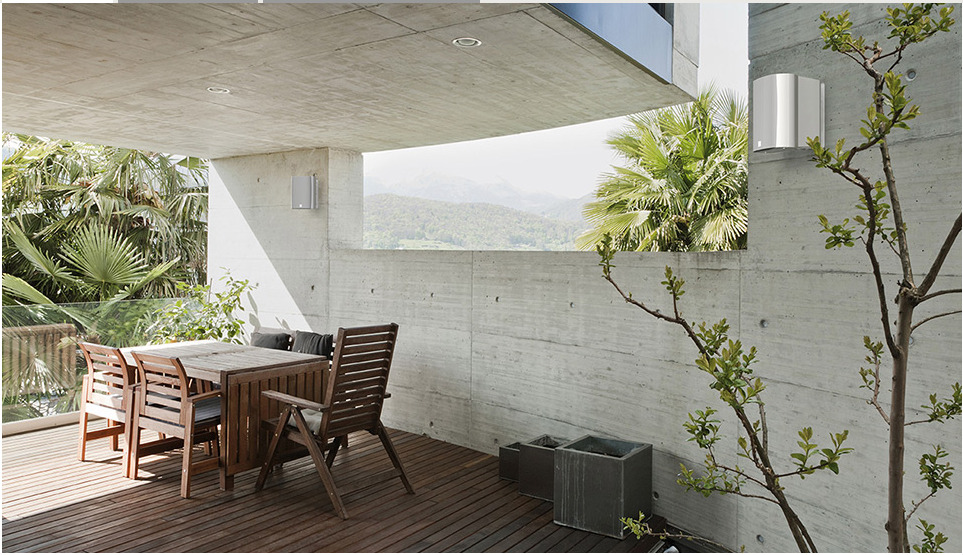 The only downside is that the Sonos Connect:AMP costs £499 RRP, not including the outdoor speakers you purchase with it or the speaker cable to connect everything up.
If Sonos produced a cheaper speaker that was fully weatherproof, WiFi-enabled and Bluetooth at the same time, they could be on to a winner.
This would not alienate customers who already had an outdoor zone powered by Connect:AMP either, as the chances are this will still provide superior sound quality to a Sonos outdoor speaker, as it would need to be compact and fully portable.
If you're someone who already owns Sonos speakers, you might agree Sonos becomes addictive. Adding an affordable portable speaker to the range would allow Sonos to get more customers bought into the Sonos ecosystem and also get them thinking about their current home audio set up too.
Subscribe to our e-newsletter below to stay tuned with the world of Sonos and never miss an important update.