How to Make Christmas Sound Better with Sonos Speakers
We compile a list of our favourite Sonos gift ideas this Christmas for your loved ones!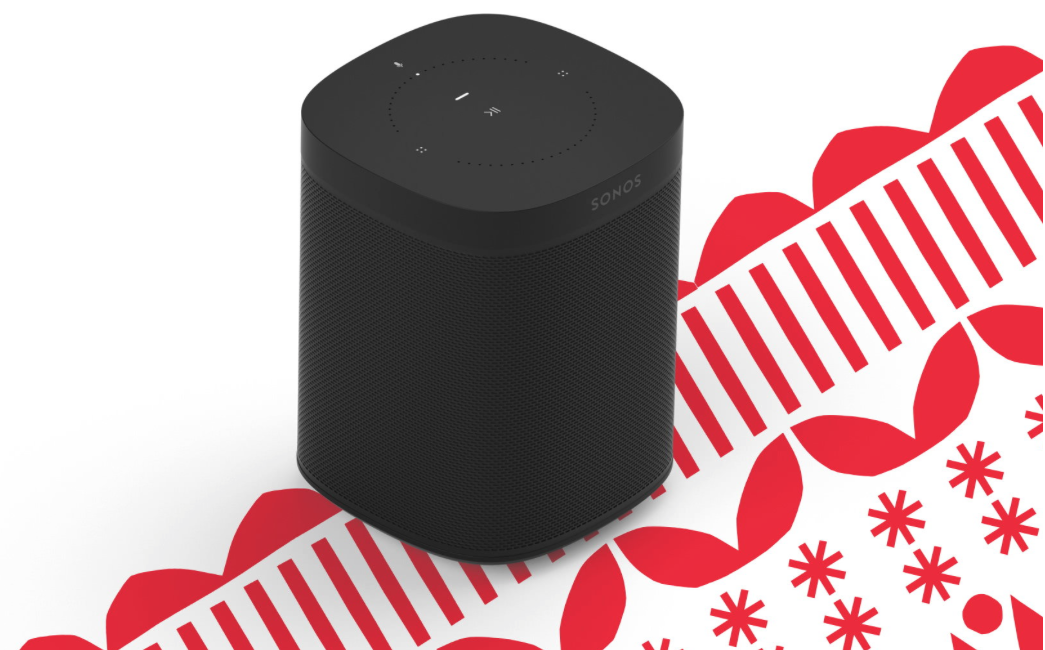 Our Sonos gift guide to Avoid Disappointment
Know anyone who loves their music? Bring real joy to them this Christmas with the help of Sonos speakers.
Ever received a Christmas present you never used and needed to fashion a smile to conceal your underlying disappointment? We've all been there. The constant tit-for-tat style exchange that happens every December, unfortunately, leads to many recycled or discarded Christmas pressies.
I've always found that getting as personal as possible with your gifts, aligned with their interests resonates much more than generic gifts like chocolate, flowers and toiletries.
Music is a different kind of gift as it invokes real emotions. You can use music to provide atmosphere, to comfort, to reminisce, to energise and much more. Listening to the music you love, easily, and in pristine sound quality goes a long way.
We know there have been numerous studies conducted on the effect of music on happiness levels. On a purely biological level, music releases the neurochemical, serotonin in our brains responsible for feelings of happiness.
In the home, we know music makes chores more bearable, brings the family closer together, encourages dancing, fuels inspiration, creativity, nostalgia, romance and the list goes on and on.
In essence, music makes us happier, and if there's a better, easier or smarter way to listen to our favourite music, we believe this makes for an unbeatable gift, guaranteed to sidestep disappointment.

Sonos Christmas Idea no.1
Sonos One
Winning the 2018 T3 Gadget of the Year award, the smallest of the Sonos smart speaker family certainly does a fantastic job of filling smaller sized rooms like bedrooms, studies, conservatories and bathrooms. You'll be notably impressed by the clarity, balance and depth of sound Sonos One can offer.
Just plug it into mains power, connect it to your home WiFi, import your music streaming service accounts like Spotify, Apple Music or Amazon Music for example and off you go.
The award-winning Sonos app (free from all app stores) is a straightforward way to control your Sonos speaker.
Other great features include Amazon Alexa voice control, allowing for entirely hands-free music control but also acting as a useful assistant, handy for world knowledge, news, weather, traffic and setting alarms to name a few.
Airplay 2 is also a very convenient feature that lets you cast any audio from your iPhone or iPad straight to your Sonos speaker, bypassing the Sonos app - great for YouTube.
Sonos Christmas Idea no.2
Rega Planar 1 Turntable
Ask any vinyl-enthusiast what the difference is with vinyl compared to streaming, and they will probably struggle to describe the feeling in words.
Taking the vinyl out of the sleeve, loading it on to the platter and moving the tonearm on to the vinyl with the faint crackling sound of analogue is a satisfaction like no other.
What's the use in a vinyl collection gathering dust? Restore it to its former glory with a turntable connected up to Sonos.
Here at Smart Home Sounds, we stock one trusted turntable brand, Rega in whom we have 100% confidence in their products.
Connect either the Planar 1 or Planar 2 turntable to the supplied pre-amp in our Sonos-ready package and the pre-amp to either a Sonos Play:5, Connect or Connect:Amp and enjoy vinyl all around your home.
Need more information on listening to vinyl through Sonos? Read the full blog.
Sonos Christmas Idea no.3
Add voice control to an existing Sonos set up
If you know someone who has a Sonos Play speaker (Play:1, Play:3, Play:5, Playbar or Playbase), to control the speaker using their voice, they will need a separate Amazon Echo device.
Amazon have recently released their 3rd generation Echo Dot for £49.99 and makes a perfect gift for people with existing Sonos, giving them an extra perk.
If you're sceptical about voice control being just a fad, then I understand entirely and I felt the same until I started using it. It's not only the convenience of starting music using your voice; it's how quickly you can find information or complete tasks without pulling out your phone.
Voice control adds a very welcome, simple level of home automation without getting technical.
Sonos Christmas Idea no.4
Sonos Accessories
Accessorise your Sonos using Flexson's popular floor stands, desk stands or wall mounts. They are inexpensive and a great way to help your Sonos speakers blend into the environment
One of our favourites is the desk stand for Sonos One or Play:1. At only £24.99, this creates the perfect desk companion for your Sonos and positions your speaker towards listening height.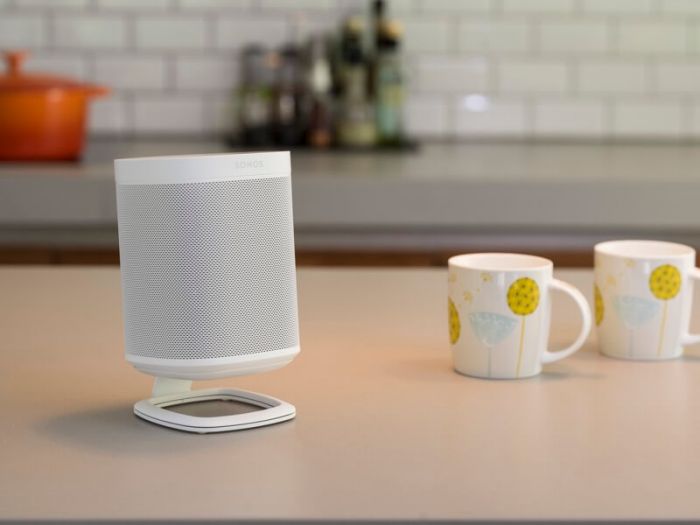 Still needing more inspiration? Chat with one of our Sonos specialists today for personal help and advice.