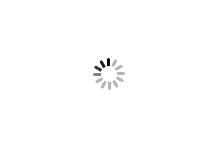 Experience the award wining performance of the Rega Planar 1 Turntable
More details
Spend £140.00 more to qualify for payment by interest free finance.
Smart Home Sounds Promise
Lowest price promise. Seen a better price?
The Award Winning Rega Planar 1 Turntable
The Planar 1 is Rega's most refined turntable so far. The brand new RB110 tonearm provides better precision than other turntables in its class and is set up in only a few seconds after unboxing.
All you need to do is slide the counterweight onto the tonearm to the maximum distance, remove the guard from the stylus and enjoy the crackle of your favourite vinyls!
Pre-Amp not included - To use this turntable with your Sonos system you will need a pre-amp which is included in our Planar 1 Sonos ready package.
Alternatively to see how easy you can use Sonos to play your favourite vinyl in every room have a read of our blog here

Performance beyond price
The Planar 1 was crafted from the ground-up with a focus on getting the best possible performance. It runs a 24v, very low noise, synchronous motor to reduce the transfer of vibration as much as possible.
Key Features:
Tonearm
New RB110 tonearm built with zero play bearings and extra low friction performance. New bias assembly and arm clip. The bias comes preset meaning you do not need to set the bias manually, so you can start spinning vinyls much more quickly! The headshell has been re-designed to be both stiffer and more ergonomic, improving the styling and function.
Cartridge
Rega Carbon cartridge supplied fitted as standard.
24v synchronous motor
The first entry level Rega turntable to use a 24v, synchronous AC motor with a new motor PCB and aluminium pulley offering low noise and better speed stability.
Plinth
Brand new Thermoset, gloss laminated plinth with vastly improved appearance and new ergonomically positioned on/off switch located on the underside. Two stunning plinth finishes available, gloss black and gloss white.
Central Bearing housing
Re-designed brass main bearing, offering improved fit and removing stress on the bearing itself whilst minimising the transfer of potential energy. (Patent pending)
Platter
Brand new, 23mm, higher mass, phenolic platter with improved flywheel effect for improved speed stability.
Re-Designed feet
New improved feet to increase stability and reduce vibration transfer.
Motor cover tray
New motor cover tray with integrated cooling.
Balance Weight
New 111g 'Plug and Play' balance weight.
Turntable Dust Cover Included
More Information

| | |
| --- | --- |
| Weight (Kg) | 3.5000 |
| Brand | Rega |
| Width | 44.7cm |
| Height | 11.7cm |
| Depth | 36cm |
The sound is crystal clear and I sometimes wonder if it is my vinyl thats playing.