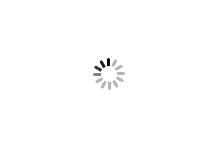 Rega Planar 2 inc Pre-Amp
Sonos-ready turntable package to include Pre-Amp & all cables to connect directly to a Sonos Play:5, Connect or Connect:Amp.
More details
From only £36.13 per month interest free!
Smart Home Sounds Promise
Lowest price promise. Seen a better price?
Rega Planar 2 Sonos ready turntable package
Includes Pre-Amp & all cables
The new Planar 2 was developed over the past two years alongside the recently released Planar 3. Featuring the brand new RB220 tonearm which is packed with groundbreaking new features.
A new 24v, low noise motor, acrylic laminated plinth, newly designed central bearing and so much more. Every feature of this innovative new turntable is designed to extract the maximum amount of information and detail from your vinyl collection.
For more information or to see how easy you can use Sonos to play your favourite vinyl in every room have a read of our blog here

REga Planar 2 KEY FEATURES
Tonearm - Featuring the brand new RB220 tonearm which is packed with groundbreaking new features. Incorporating new ultra-low friction, Rega designed, bespoke, zero play ball bearings (Patent Pending), housed within a brand new, stiffer and lightweight bearing housing which was developed with a new automatic bias setting negating the need for the user to set bias, making it almost completely plug and play apart from simple arm balancing. The new housing also includes an integrated arm clip and uses Rega's latest custom aluminium arm tube.
Hub bearing - The Planar 2 has a new 11mm self-securing brass bearing (Patent Pending) offering improved fit and less stress on the bearing preventing the transfer of potential energy.
Plinth - High gloss acrylic laminated plinth, stiffer and vastly improved appearance with the ergonomically positioned power switch. Two plinth finishes at launch: gloss black & gloss white
Motor - New 24v low noise, low vibration motor assembly and new PCB.
Platter - New float glass 'Optiwhite' 10mm – Improved accuracy platter.
Package contents (Sonos Ready)
1 x Rega Planar 2
1 x Behringer PP400 Ultra Compact Phono Preamp
All Cables to Connect to either a Sonos PLAY:5 or Sonos CONNECT/CONNECT AMP
Turntable dust cover lid
How to connect your Turntable to Sonos Video
More Information

| | |
| --- | --- |
| Weight (Kg) | 5.0000 |
| Brand | Rega |