The best Sonos Amp accessories for a perfect install
What are the best accessories for Sonos Amp?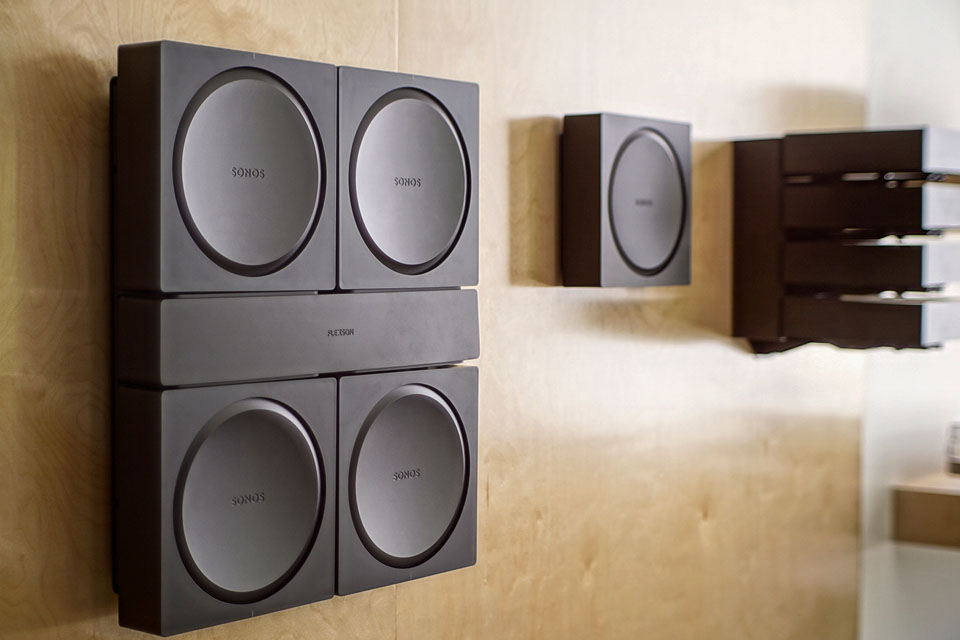 February 2019 sees the release of the all-new Sonos Amp following on from its highly successful predecessor, the Connect:Amp. With it, you'll want the perfect Sonos accessories to make the most out of your newest addition to your Sonos collection.
What is Sonos Amp?
Sonos Amp is the versatile amplifier that will power bookshelf, floor-standing, in-wall, and in-ceiling speakers to name a few. It will also connect to your TV to create the ultimate music and TV entertainment system.
Read our in-depth Sonos Amp review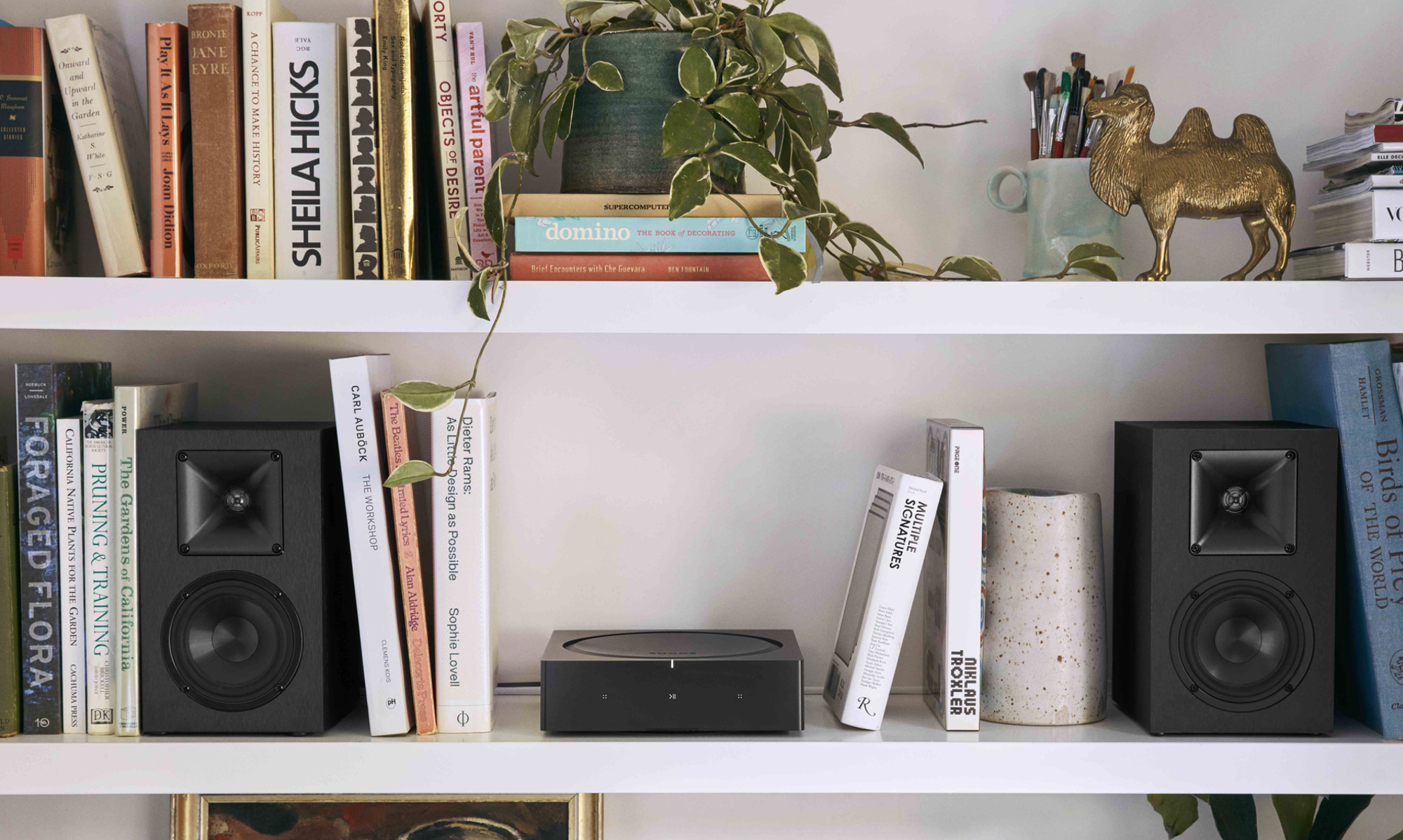 As with all Sonos products, automatic software updates performed on the fly make sure your product stays relevant and up to date for many years to come.
The previous generation Connect:Amp was sold for seven years. With Sonos Amp being a new product for 2019, we expect to see lots of useful updates planned in the future allowing customers to enjoy real and long-lasting value in their purchase.
As with most installations, once you find a home for your Sonos Amp, you can be assured it will stay there for many years to come. For most situations, Sonos Amp will be placed happily on a shelf inside a cupboard. However, for customers looking to install several Sonos Amps, or discreetly hide a single Sonos Amp this may not be the best solution, or even possible.
If you are looking to install a single Sonos Amp hidden out of the way, or several Sonos Amps that power a whole home of audio there are some great accessories available that will ensure a neat, professional installation of your Sonos Amps.
With many Sonos accessories available, our main choice would always be Flexson, an official Sonos accessory partner and have been been manufacturing Sonos accessories for many years. All their products ensure a neat, professional installation of your chosen Sonos speakers or Sonos component.
Sonos Amp single wall mount accessory
Best for wall mounting up to three Sonos Amps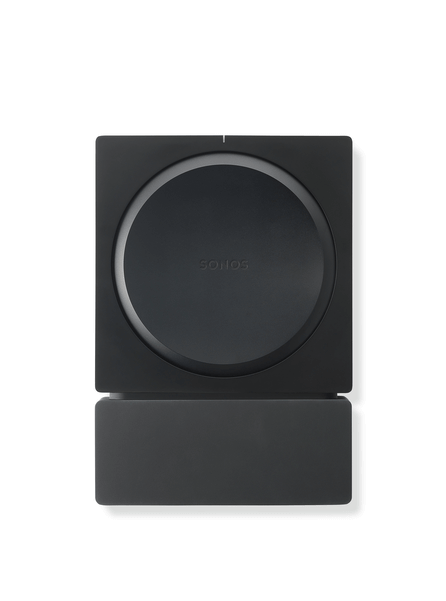 The single Flexson Sonos Amp wall mount allows you to mount Amp on a wall out of the way or if space allows you can even attach it to the rear of your TV.
As well as allowing Amp to be mounted tidily once the base steel plate is fixed to the wall, Sonos Amp simply slides into position easily and is held securely. Cables are then safely concealed within the stylish cable cover, which matches the colour of the Sonos Amp.
Flexson wall mount accessory for 4 x Sonos Amps
The neatest wall-mounting solution for 4 or more Amps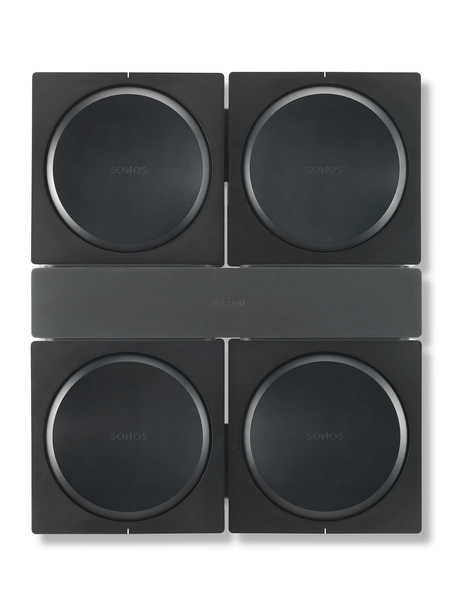 This is the go-to mount when four or more Sonos Amps need to be mounted professionally. Once the base frame is mounted to the wall, the Sonos Amps are easily fitted.
The clever hinged frame is designed to make cabling neater and simpler and if needed, the connections are easily accessible once the install is finished. Once the mount's frame is closed and secured with the included security screw, the Sonos Amps cannot be removed. If additional security is required, a padlock can be fitted.
All speaker and power cables are concealed behind a colour-matched cable cover.
FLEXSON DOCK accessory FOR 4 SONOS AMPS
Great for wall mounting up to 4 Sonos Amps when wall space is at a premium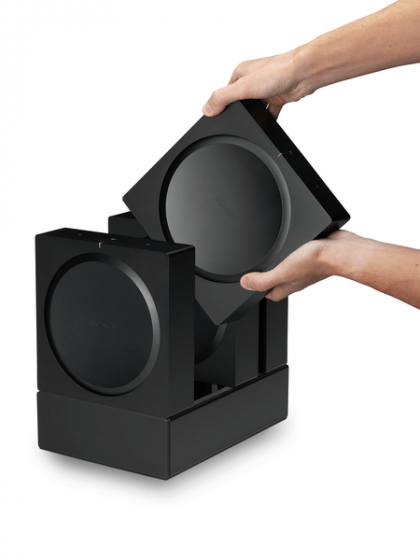 Similar to the larger Flexson wall mount, the Flexson Sonos Amp dock will hold up to 4 Sonos Amps with ease.
A unique vertical dock system allows your install to be compact and tidy. Once the docking unit is fitted to a wall or inside a cabinet, the Sonos Amps simply slide in. The Sonos Amps click into place and are held securely in position via clever retaining clips. These clips on this accessory will allow the unit to be mounted underneath a cabinet if required. There is also sufficient space inside the Dock to neatly run the speaker and mains cables from all four units.
As with Flexson's other Amp accessories, the robust steel construction is uniquely colour matched to the Sonos Amp.
If you are in the trade and install many of these products, please get in touch to discuss trade discounts.
Related Articles
Sonos Amp: Everything you need to know