How to Get the Most out of Alexa on Sonos
Don't miss out on these Amazon Alexa features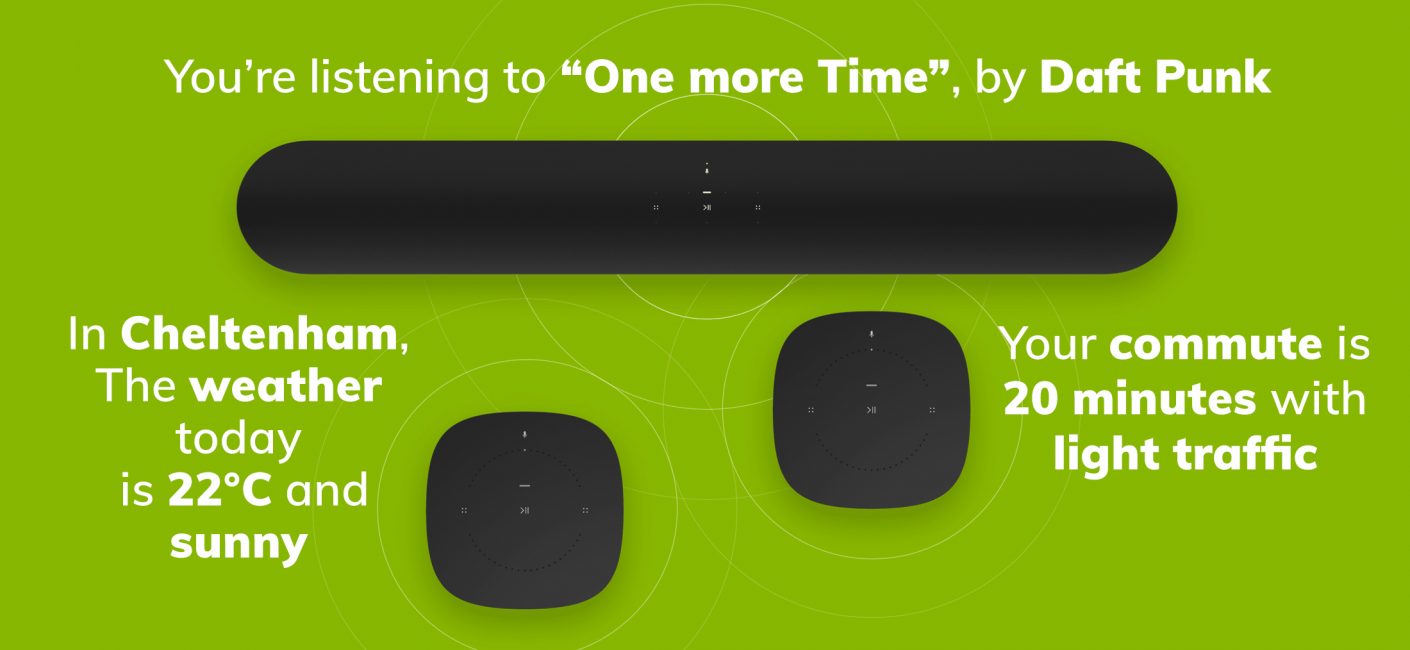 Improve your Amazon Alexa on Sonos Experience
Looking to incorporate voice control into your home audio set-up?
Sonos' most recently released speakers, the Sonos Beam and Sonos One, allow you to integrate Amazon Alexa Voice Assistant without the need for a separate Amazon Echo or Echo Dot. Both the Beam and the One have an inbuilt microphone array allowing you to give commands to the speaker directly.
To get started, enable the Sonos skill within the Amazon Alexa app and enable voice control in the Sonos App. Then follow the on-screen prompts. You can read more about setting up Amazon Alexa on a Sonos Alexa-enabled speaker in our handy blog.
If you have Sonos speakers that don't have a voice assistant inbuilt such as the Play:1, Play:3, Play:5 or Playbar, you can still make use of all of Alexa's excellent features. Simply pair your Sonos with an Amazon Echo or Echo Dot, or more recently a Google Home device for Google Assistant support.
Starting Music using Amazon Alexa
Choose music to suit your mood without needing to reach for your Phone, Tablet or PC. Need inspiration? Ask Alexa for a particular style of music or sing lyrics to start playing a song.
"Alexa, play Bohemian Rhapsody"
"Alexa, play songs for Working Out"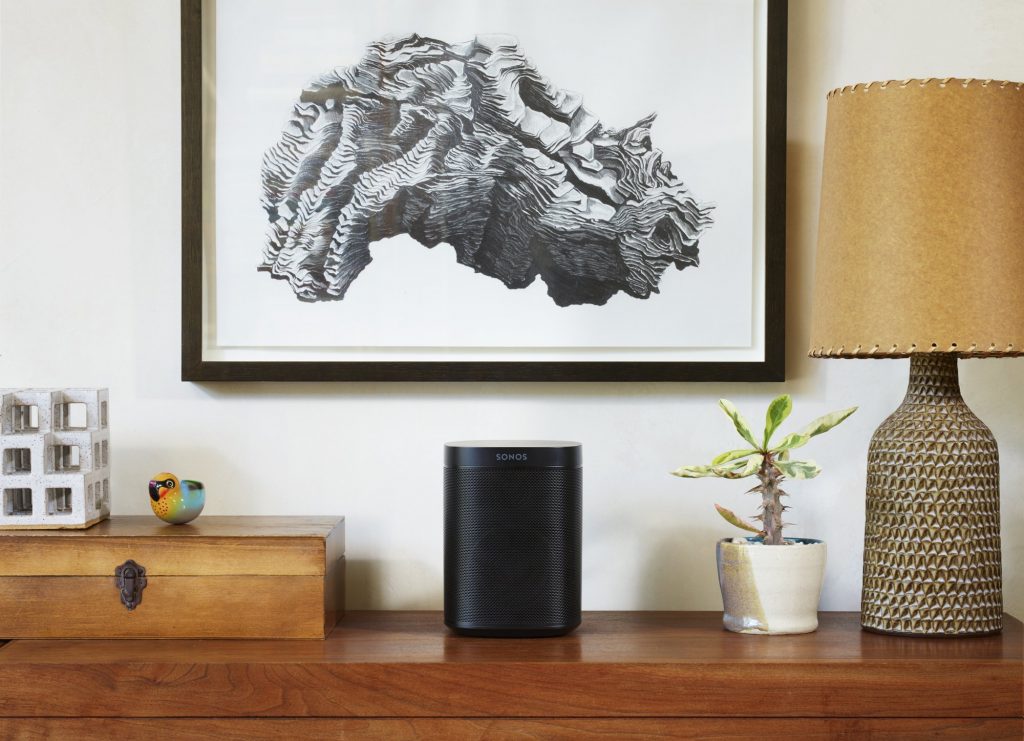 Asking Alexa to play music in a particular room
Playing music in a particular room using your voice has never been easier thanks to Sonos' most recent Alexa update. Now you can group an Amazon Echo or Echo Dot with a particular Sonos speaker, so when you ask Alexa to play music it will automatically play music in that room, unless you specify a different room.
Read more about it in our handy blog. 
"Alexa, play Lana Del Rey"
"Alexa, play Chill Playlist in the Bedroom"

Play and Pause Alexa
Ensure the music starts again precisely where you left off, just through using your voice.
"Alexa, pause music"
"Alexa, resume"
Skip/ Replay Songs on Alexa
Some songs just don't work in the moment, some need to be heard again.
"Alexa, skip"
"Alexa, previous".
Add Skills to Amazon Alexa
Use the Alexa App to enable any of your favourite Alexa functions on your Sonos speakers.
"Alexa, start Joe Wicks the Body Coach Workout"
"Alexa, play Deal or No Deal"
Announcements and Information on Alexa
Organise family life around your Sonos Speakers and find out more about the world around you. Making an announcement from one Sonos speaker sends it to all Sonos & Amazon echo devices in your home.
"Alexa, tell everyone dinner is ready"
"Alexa, what's the weather like tomorrow?"
"Alexa, read me the headlines"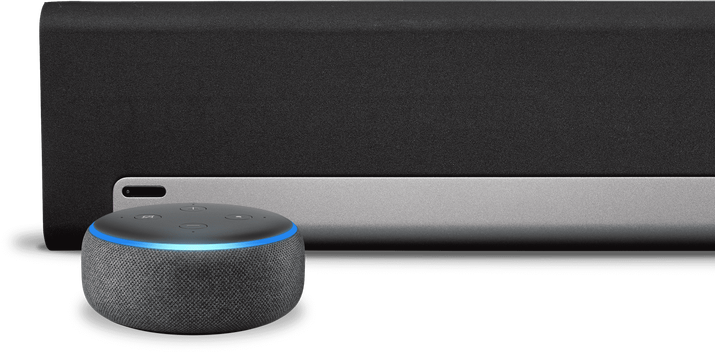 Control your Smart Home devices with Alexa
Link Sonos on Alexa with your other Smart Home set-ups such as lighting or heating, giving you complete control.
"Alexa, turn the heating on"
"Alexa, turn off lights in the kitchen"
Discover Music on Alexa
Use your voice to get the most out of your music streaming services, podcasts and digital radio.
"Alexa, what song is this?"
"Alexa, play BBC Radio 2"
Alexa Enabled Sonos speakers:
---
Learn more?
The Complete Beginners Guide To Sonos
Improved Voice Control with Sonos & Alexa Echo devices
Setting up Amazon Alexa on the Sonos One or Beam
---
Looking to start or add to your Sonos system?
Smart Home Sounds are the UK's leading Sonos specialist and can offer helpful advice on your next Sonos purchase. All purchases from Smart Home Sounds include free next day delivery and an extended 6-year warranty at no extra cost.