Sonos Black Friday 2020 Deals & Offers
The best Sonos Black Friday deals 2020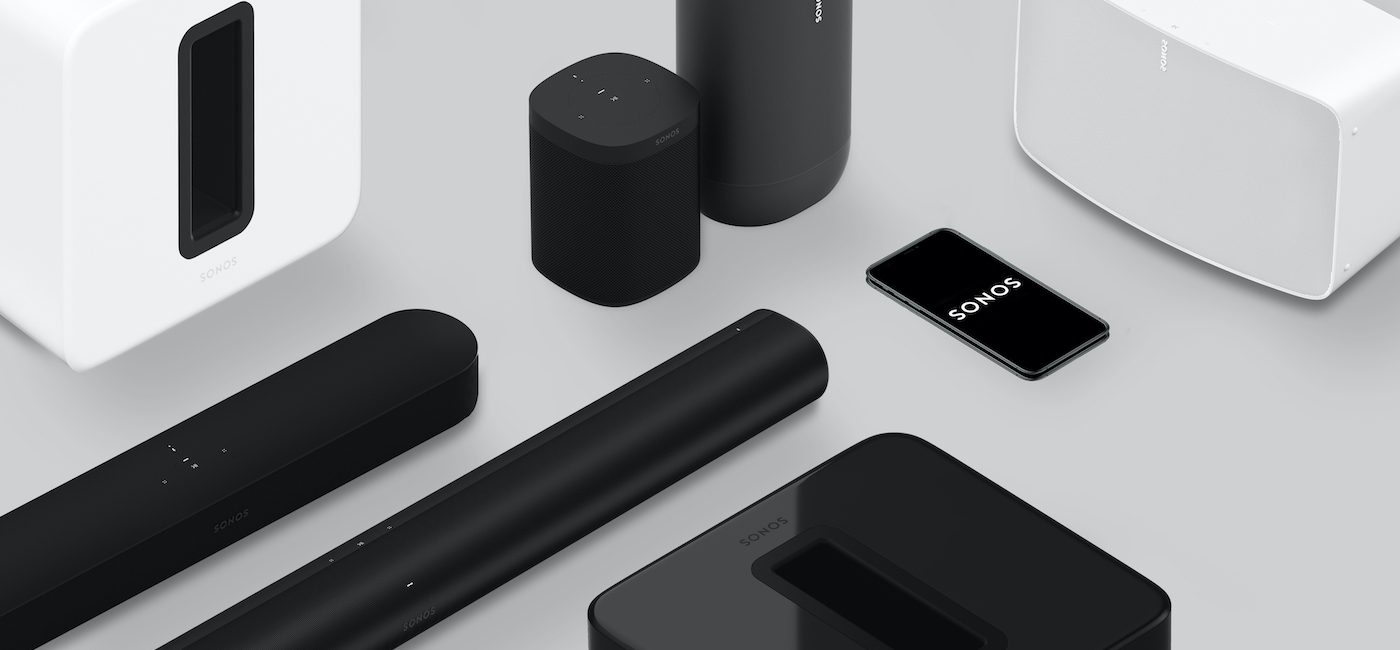 The best Sonos Black Friday deals from Smart Home Sounds
If you're looking for the best deal on your next Sonos speaker, you've found the right place.
We are aware that many shoppers wait until Black Friday to purchase their Sonos speakers. Over the last few Black Fridays, Sonos have offered deals on a few selected items only.
As a premium product, discounts are hard to find on Sonos, so these discounts are very well received by new customers looking to venture into purchasing their first smart speaker and existing customers adding to their Sonos home sound system.
As always, these deals will not be released until the morning of Black Friday, but we strongly advise to sign up to our newsletter at the bottom of the page to be the first to know about these unique offers.
Sonos deals we are hoping for this year:
Sonos Arc Black Friday Deal
With the release of the long-awaited flagship Dolby Atmos soundbar, the Sonos Arc, earlier in 2020, we are really hoping for a deal on this product this year despite being a brand new product. It's Sonos' largest and most premium soundbar to date offered at a price of £799.
It packs in 11 high-performing drivers consisting of dedicated upwards and sideways firing drivers to bounce sound off the walls and ceiling back to your ears to give an incredibly immersive effect.
With all the smart features built in such as AirPlay 2, native Alexa and Google Assistant voice support, it's for the real music and movie-lovers out there who want to bear witness to an experience that is closer to how the artists and directors intended.
Sonos Beam Black Friday Deal
The Sonos Beam soundbar (£399) is the smaller soundbar out of the 2 from Sonos, winning 5-star awards with the UK's top critics such as WhatHiFi Best Soundbar under £500 in 2018 and 2019, and even picking up WhatHiFi's best soundbar between £300-£750 in 2020!
It is also feature-packed with the latest tech to include Apple's AirPlay 2 feature and integrated voice control via Amazon's Alexa and Google Assistant.
The Sonos Beam is perfect for small to medium size rooms and will take your TV shows, movies, games, music and more to another level this Christmas.
We think the Beam could have a good chance of featuring in this year's Black Friday.
Sonos one Gen 2 black friday deal
The Sonos One now in its 2nd generation, stormed the market upon its release in 2017, with its open voice control platform, AirPlay 2, prestige sound and affordable price point of £199.
Based on the foundations of the Play:1, it's slicker appearance with touch control provide a great option for customers seeking a voice assistant like Amazon Alexa or Google Assistant, who want to combine excellent sound quality.
Pair it with another Sonos One or One SL for a fully-fledged left and right stereo pair.
The Sonos One was in last year's Black Friday sale so it would be great to see a repeat of this offer to give customers who own the Arc or Beam soundbar to get surround sound in their own living room at a smaller price or for those wanting to get music to their other smaller rooms in their home.
Sonos Move Black Friday Deal
The newly released Sonos Move (£399) is Sonos' first ever portable speaker offering after much demand from the Sonos community.
Since the discontinuation of the Sonos Play:3, we think this is the semi-replacement to it but with added portability and Bluetooth options.
It can connect to your existing Sonos System via WiFi but also has Bluetooth built in for those times you don't have access to a mains power port or WiFi connection, maybe at the beach or in the garden.
It's also battery-powered and can be charged on its supplied charging base when at home, ready to take out. Sonos were even generous enough to give us an extra 1 hour of battery life via a software update to make it 11 hours, and it's now also available in a lunar white colour option.
Unfortunately, it missed out on last year's Black Friday sale but now having matured, we are hopeful Sonos will be generous with a discount this year, ready for Summer when we can enjoy it outdoors!
Flexson Sonos Accessories Black Friday Offers
Flexson make a variety of bespoke Sonos accessories that can make your Sonos more aesthetic like wall mounts, floor stands or even full-motion cantilevers.
Be sure to sign up to our newsletter at the bottom of the page for Black Friday offers and discounts on Sonos accessories!
Looking for a TV to go with your next soundbar?
We are thrilled to announce we are now an official Sony retailer and supplying everything from their 2020 TV line up, portable speakers, turntables, headphones and amplifiers!
If you're looking to upgrade your TV at the same time as a soundbar, please get in touch as we have spent many hours getting to know the Sony range and can help you find the right TV for your needs. Please watch our Sony TV buying guide below for a full comparison between the models in the 2020 range.
Seen A better price elsewhere?