Can I use In-Ceiling Speakers for Surround Sound Rears?
We address the common question of using in-ceiling speakers for surround sound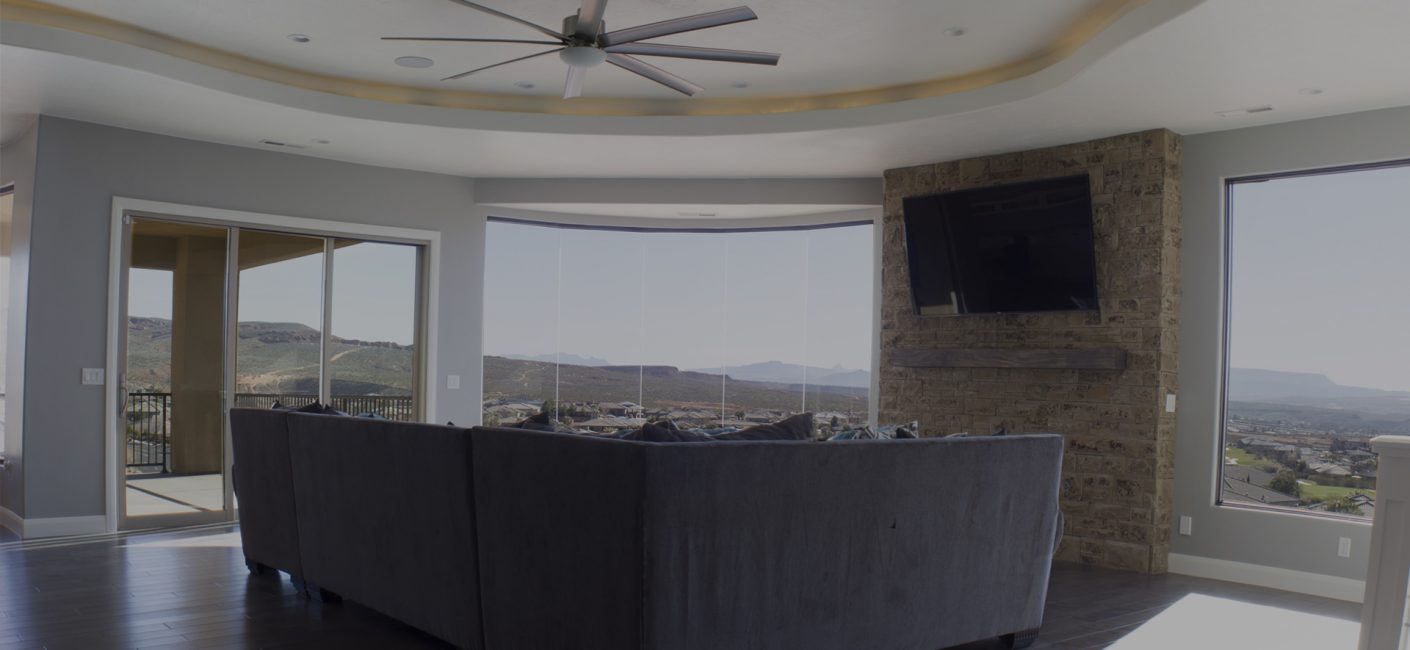 How to Use in-ceiling speakers for 5.1 surround sound
As we are seeing many more customers move into the world of ceiling speakers, we are commonly asked if they can be used in a 5.1 surround sound set up.
Can in-ceiling speakers be used in a 5.1 surround sound set up?
Yes, this is entirely possible, providing the amplifier you are using supports surround sound. A traditional set up would include an AVR with up to 5 ceiling speakers wired back to the AVR, however this method is quite complicated, requires multiple cables and doesn't provide the user with a great experience.
We recommend the Sonos Amp for the most user-friendly experience and is ideal for use with ceiling speakers as the surrounds to a Sonos Beam, Playbar or Playbase.
The Sonos Amp has the extra benefit of being incredibly simple to set up and can be stored in a separate location to the TV.
Simply, plug the Sonos Amp into mains power, wire the ceiling speakers to the Amp with speaker cable, download the Sonos app, and it will ask you how you want to use the Amp.
Choose "surround sound", then it will calibrate to ensure your ceiling speakers act as your rear surround sound channels.
Then you're all set up!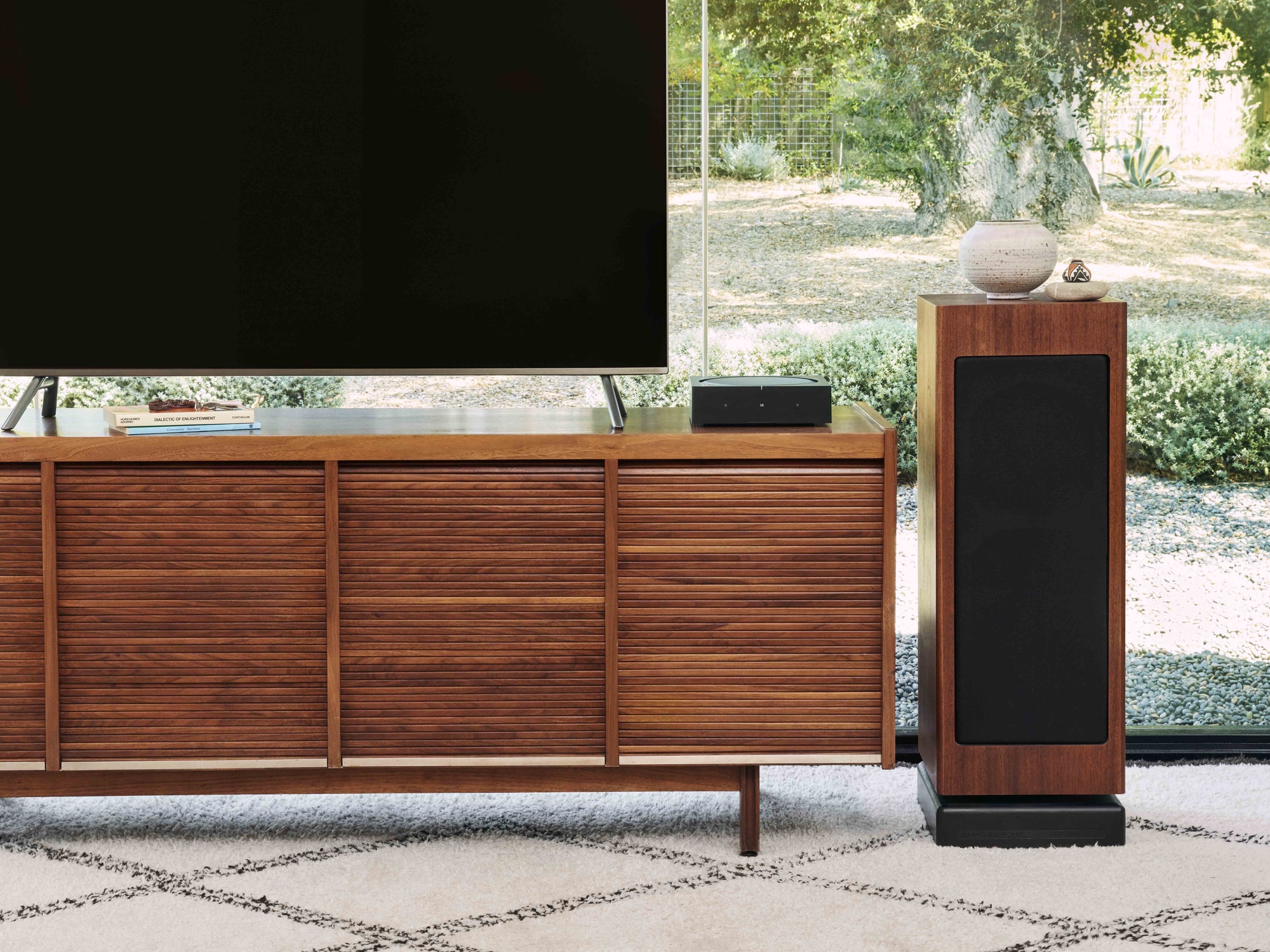 Another great set-up we've seen installed many times is a pair of in-wall speakers at the front for 2.0 and another pair of in-wall, in-ceiling speakers as rear surrounds to create a 4.0 surround sound system.
Where should I position in-ceiling speakers for surround sound?
Ideally, you want to position the pair of surround ceiling speakers just behind the heads of where your audience will be sitting for optimum effect.
What are the best in-ceiling speakers for surround sound?
Look for ceiling speakers with angleable tweeters. These can also be referred to as pivotable or directional tweeters. This has the benefit of being able to direct the sound towards the seating position.
We would recommend any of the Monitor Audio range or Sonos' own in-ceiling speakers if you are looking for ceiling speakers for surround sound as all of the models come with this feature as standard.
Check out our Top 5 Ceiling Speakers for Surround Sound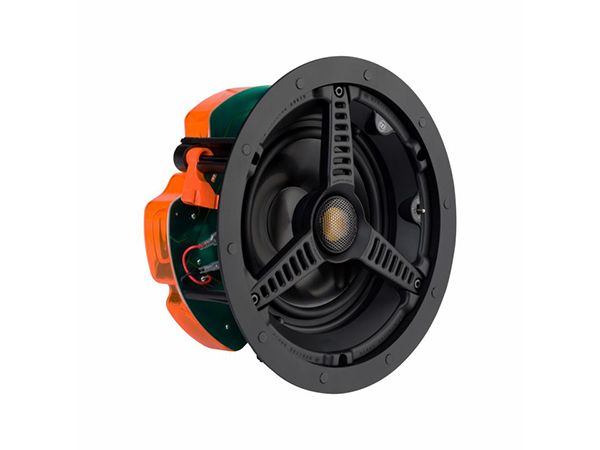 You do not need to spend a fortune on the ceiling speakers themselves if being used for surrounds. The type of audio that passes through the surrounds are ambient anyway and do not require large or expensive speakers unless you are going for a bespoke setup.
If you need any help with ceiling speakers at all, please don't hesitate to contact one of our team who can provide you with personal advice.
---
Learn More
Top 5 Ceiling Speakers for Surround Sound >>
A Complete Beginner's Guide to Ceiling Speakers >>
How to choose the perfect ceiling speakers to use with Sonos >>