Bang & Olufsen Beoplay Portal: First Impressions
Avid Gamer? Bang & Olufsen have the premium, gaming headphones for you in the brand new Beoplay Portals
BAng & OLUFSEN Beoplay Portal: First Impressions
The B&O Beoplay Portal wireless, over-ear headphones have just been released and are available at Smart Home Sounds to purchase now for £449.
Up there in price with the flagship gaming consoles the Bang & Olufsen Beoplay Portals are designed to be used with, we examine below how the new Portals weigh up against competitors based on our first impressions.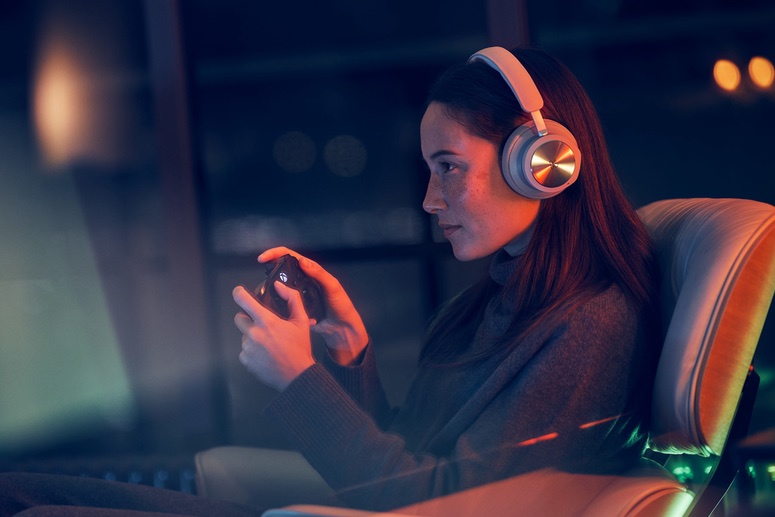 Enhanced Gaming Experience
Though we haven't had the chance to thoroughly test out the new Beoplay Portals, Bang & Olufsen have announced some very exciting features that suggest the Portals will be the perfect headphone choice for serious gamers. Collaborating with XBox throughout the development stage, B&O's first foray into gaming headphones are compatible with XBox Wireless technology and designed for use with their new X/S Console XBox series. In practical terms, this feature will make connection to an XBox or PC automatic and low-latency. This stable connection comes courtesy of 2.4GHz wireless for lossless audio data transferral, meaning you'll hear everything happening on-screen in real time. 
Bluetooth 5.1 is fully integrated offering a seamless Bluetooth connection to other devices, and the same feature set gleaned from XBox Wireless integration can be used with Playstation products provided the connection is wired. With the release of the B&O Beoplay HX over-ear headphones earlier this year, Bang & Olufsen are offering some of the best wireless Bluetooth speaker options on the market straight out of their 2021 range.
Virtual Boom Arm
One of the main benefits of the new Beoplay Portals is their Virtual Boom Arm technology courtesy of an array of beam-forming microphones. Directional beam-forming technology will create the microphone range of a traditional protruding boom arm, without the inconvenience of an extra piece sticking out towards your face. 
These beam-forming microphones also come in handy for Active Noise Cancellation and day-to-day usage, but we'll go into that in more detail a bit later.
Audio Excellence
The low-latency lossless audio is perfect for gaming as it means you won't miss a thing and 40mm Electro-dynamic drivers will ensure that everything's in perfect, crystal-clear quality. Avid gamers will know that audio is a big part of the in-game experience, as whether you're listening out for an approaching enemy or oncoming firepower, tuning into what you're listening to can mean the difference between surviving until the next round and game-over. Dolby Atmos for headphones integration will help you pinpoint the exact position onscreen that the sound relates to by creating a 3D soundstage.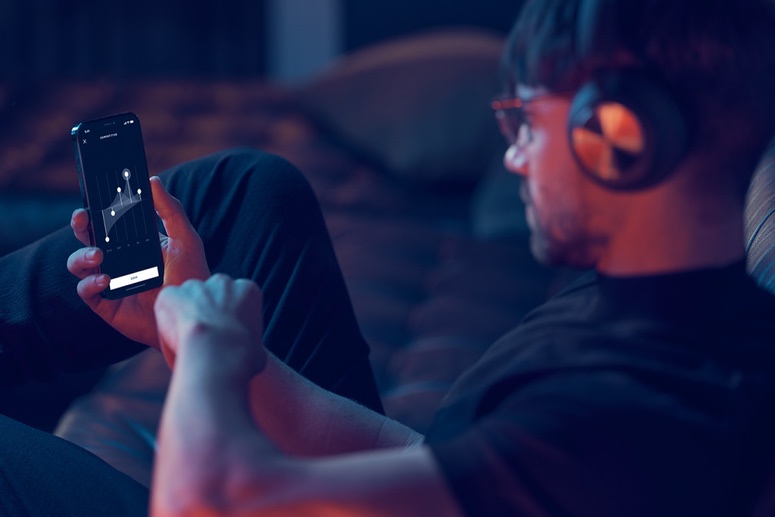 Bang & Olufsen's app will allow you to tailor your listening experience to whatever you're playing, watching or hearing. After setting up your new Beoplay Portals, you can make use of customisable EQ settings in the Bang & Olufsen App allowing you to tailor your listening. Presets such as Podcast, Music, Gaming and Movie mode makes it easy to navigate EQ changes in-app and allows you to change the Beoplay Portal's performance based on what you're using them for. 
Bluetooth Connectivity and Adaptive ANC
Unlike many of their cheaper counterparts, the Beoplay Portal Headphones have been designed not only to compliment your gaming experience, but as the perfect companion on your morning commute or long-haul flight. Strong and stable Bluetooth 5.1 connectivity will allow you to save up to 8 devices for quick-pairing, and cover an impressive distance of roughly 40m even when used indoors. 
The virtual boom arm technology ensures that the Beoplay Portals are indistinguishable from a non-gaming pair of headphones, whilst maintaining those gaming-specific microphone capabilities when it counts. Active Noise Cancellation utilises the Portals internal microphones to filter out any background noises or distractions so that you can zone in on whatever game you're playing or movie you're watching. B&O has made this feature customisable, meaning you can decrease or increase the degree to which ANC is applied - a nice touch that reflects the Portal's premium build. As a truly premium pair of wireless headphones, the Beoplay Portal offers crystal clear call quality meaning you'll never have to repeat yourself or cut the call short.  
Transparency mode
Alongside Active Noise Cancellation, Transparency mode has been built into the Beoplay Portals to cancel out any repetitive outside noises. This works perfectly for settings such as planes, trains or other public transport, as you can block out any low-level hums or rumbles whilst still being able to hear any station announcements or flight attendants.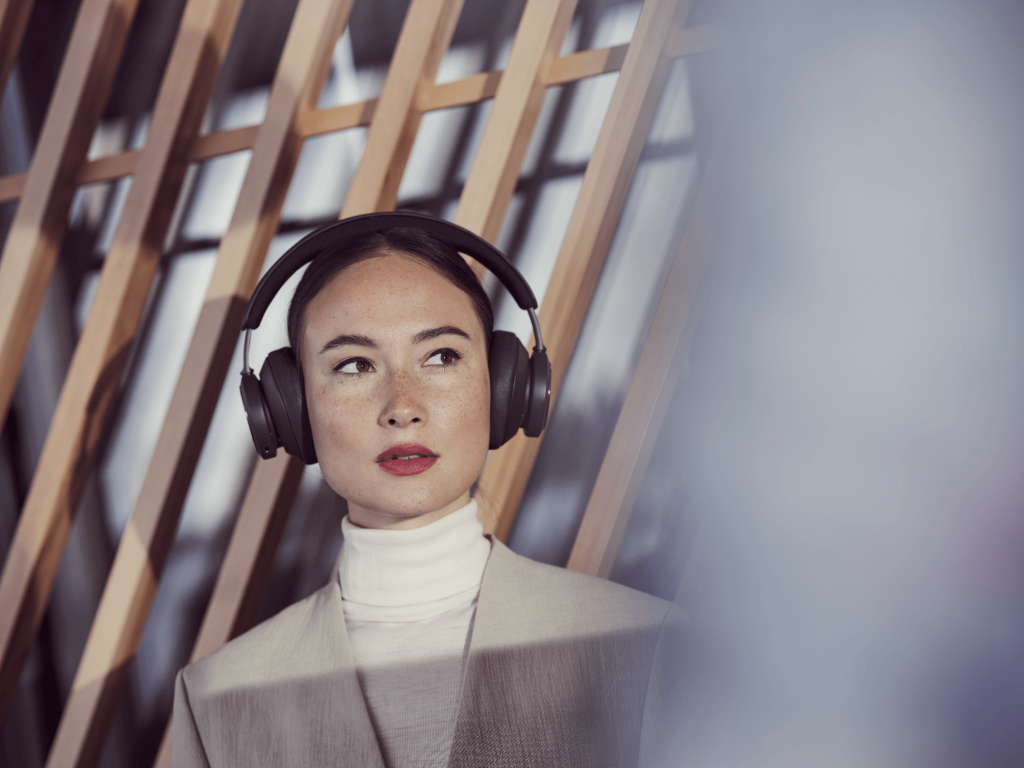 Minimalist, Comfortable Design
At only 282g, the Beoplay Portals won't weigh you down when you take them out on the go. The Portals minimalist design, available in both Black Anthracite and Grey Mist colourways, doesn't cut corners with any important design features. A Memory foam-lined headband, breathable materials, and jaw-supporting ear cushions are all utilised to relieve pressure on the head and make the Portals comfortable to wear for long periods. 
Handy touch controls positioned on the bottom edge of the left and right ear cups make the Portal's inbuilt features easy to navigate. 
Battery Life
At over £400 a pair we'd expect the Beoplay Portal to have a decent battery life, and Bang & Olufsen have not disappointed. An impressive 12 hour battery life is achieved even when using the XBox Wireless and Active Noise Cancellation feature, with an exceptional 24 hour battery life when the XBox Wireless feature is disabled making the Portals perfect for longer travel or work usage. 
VERDICT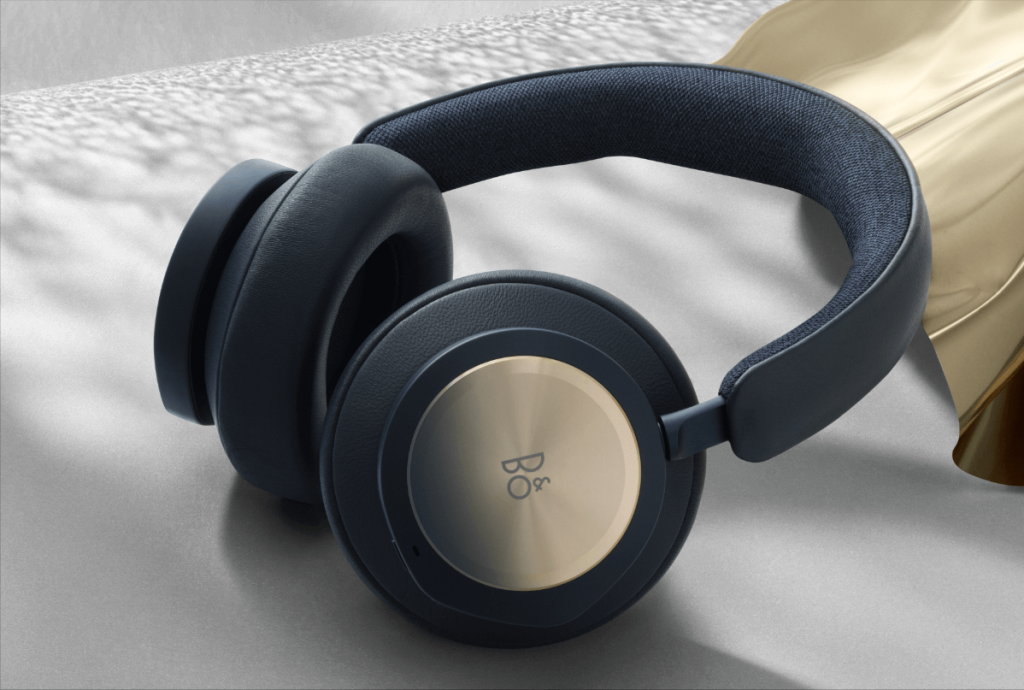 Rivalling the cost of the new Xbox X, B&O have separated the Beoplay Portals from the crowd as a truly premium pair of gaming headphones. But are they worth the price? In comparison with other gaming headphones on the market, one noticeable difference that causes the Portals to stand out from the pack is their Virtual Boom Arm, making these headphones comfortable and unobtrusive to wear whilst also allowing them to perform inconspicuously in day-to-day use when commuting, working or relaxing to watch a film or listen to music. 
As the Beoplay Portals are so new, we haven't had a chance to thoroughly test them yet as we like to do with all new products that we stock. Compared to other headphones that we specialise in, be those gaming-specific or otherwise, the Portals certainly tick all of the boxes that we'd expect premium headphones to fulfill, such as Active Noise Cancellation, attention to detail when it comes to control and EQ, and their 40mm dynamic drivers.
If we can assist at all with queries about the Beoplay Portals, our headphone range or our products more generally, please reach out over either Live Chat, Email (info@smarthomesounds.co.uk), and Phone (0800 677 1100). We're available between 9am and 5pm Monday-Saturday.