The new Bang & Olufsen HX Wireless Headphones
We take a closer look at the brand new Bang & Olufsen HX Wireless Bluetooth Headphones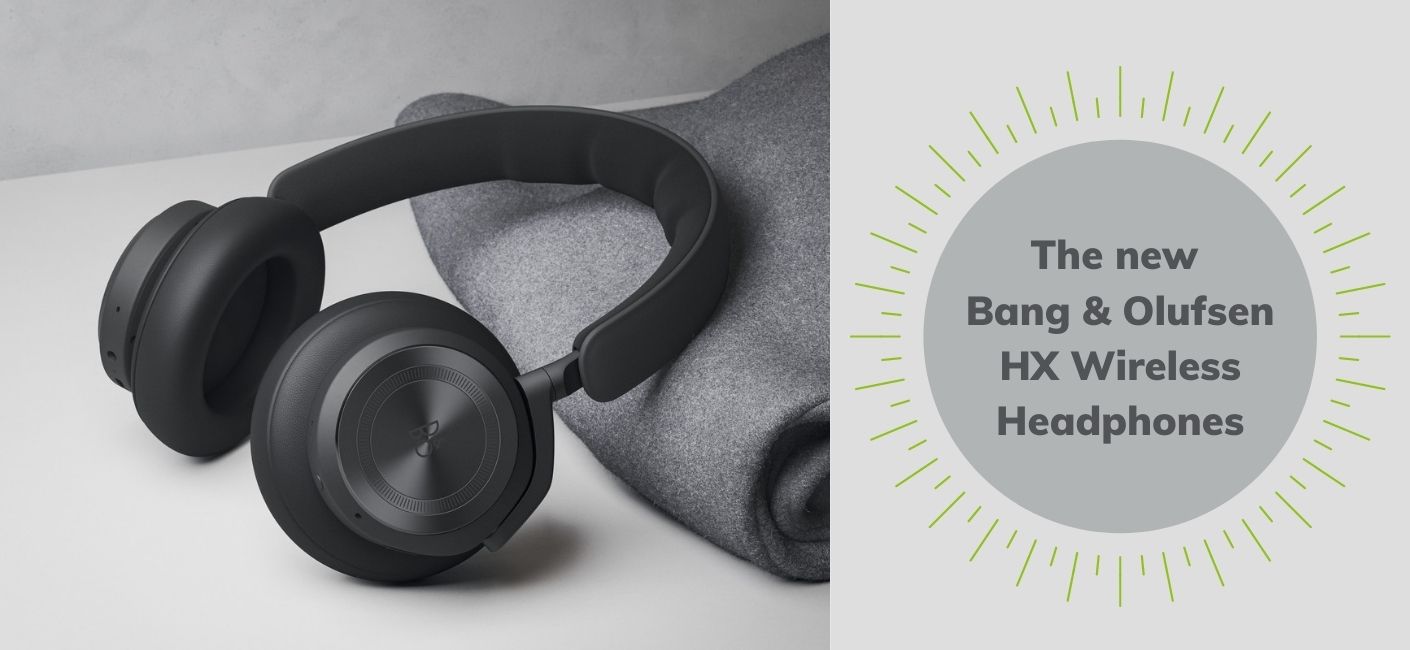 The new Bang & Olufsen HX Wireless Headphones
Brand new to the B&O range, the Beoplay HX wireless Bluetooth headphones offer many great features making them worthy of consideration when choosing a premium pair of Bluetooth headphones in 2021. A culmination of the expertise garnered from 3 generations of the B&O H9s, the new HXs provide a hefty battery life, 5.1 Bluetooth connectivity range and Digital Adaptive Active Noise Cancellation for high-end wireless speaker performance.  We've taken a look at the new features announced as part of the HX product release this week to help you decide if they are the right headphones for you and are worth £449. 
Bluetooth capability
One of the most important features to look for in a great pair of wireless headphones is the ability to hold a strong and stable Bluetooth connectivity, not affected by use in busy crowds or distance from your connected device. 
The latest Qualcomm technology is utilised inside the HXs making for fast, smooth and strong connectivity over Bluetooth 5.1. An added benefit is that this chipset demands less of the headphones' battery life than in older H9 models, meaning you can go longer between charges than you'd previously be able to. If you'd like to turn Bluetooth off or conserve your headphone battery, you can use the supplied 3.5mm stereo cable to connect to your phone or device via a traditional wired connection.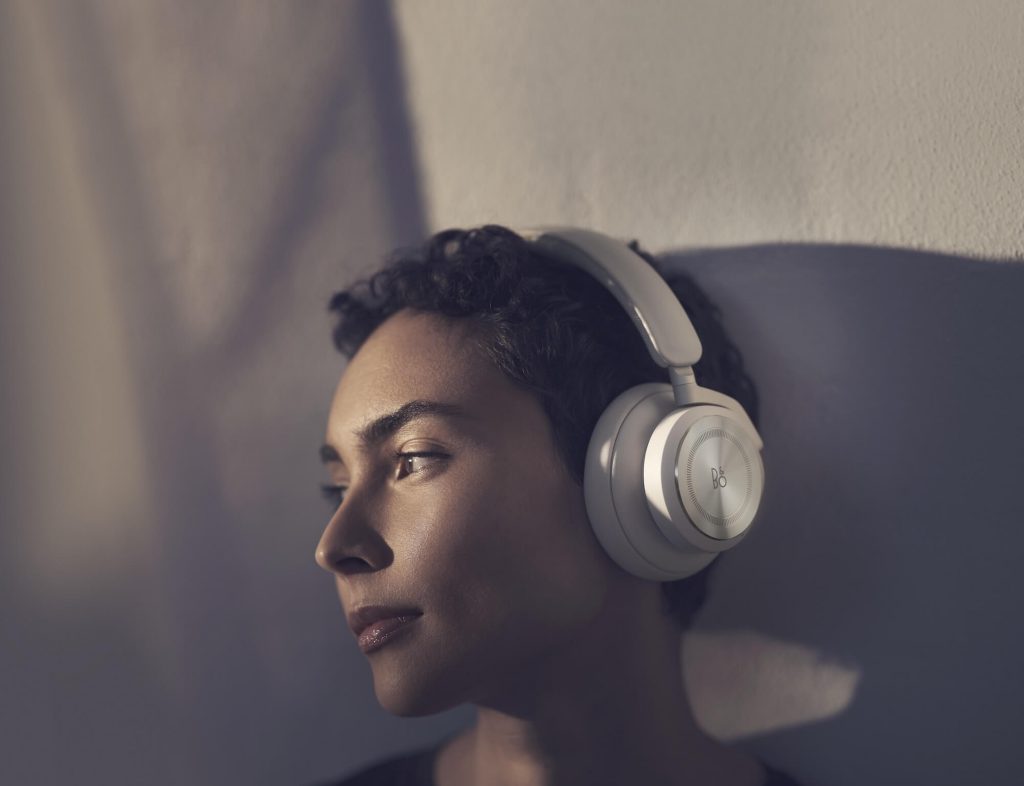 Adaptive Noise Cancellation
Digital Adaptive Active Noise Cancellation offers a precise sound uninterrupted by outside distractions courtesy of specially designed microphones inside the earcups. You'll also benefit from four dedicated microphones in charge of something called super-directional beamforming technology. Without dwelling too much on the technical aspect, this technology will make call and speech quality incredibly precise when using the headphones to take calls. You'll even be able to answer the call easily using a button positioned on the side of the aluminium ear cup, so you won't need to reach for your phone at any point. 
40mm dynamic drivers housed in each earcup will improve sound and give you a fuller and more detailed soundstage than previous versions of the H9s. 
Intuitive Features
Certified with Google Fast Pair, Made for iPhone (MFi) and Microsoft Swift Pair the B&O HX headphones are quick to set up whether you have an Android or Apple device. Controls such as play/ pause, volume adjustment and Bluetooth pairing are conveniently positioned on the earcup of the HXs making day-to-day use seamless. The Bang & Olufsen App is also available to make adjustments to the audio, allowing you to choose between different ANC presets and acoustic settings.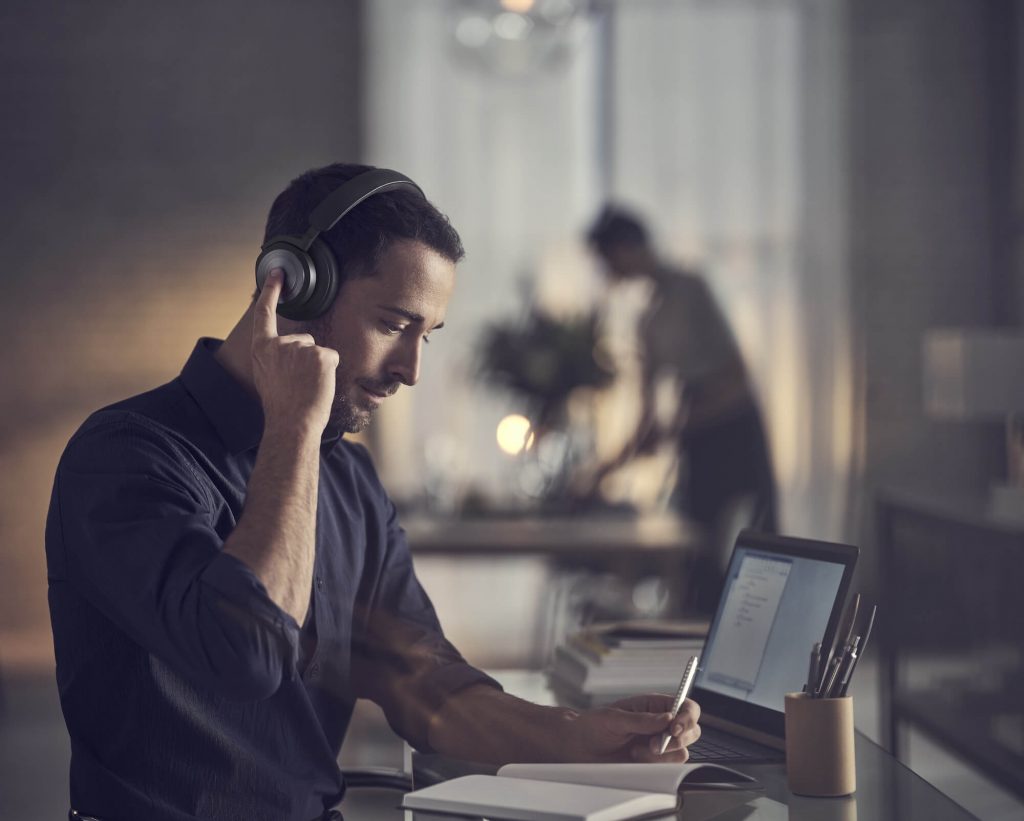 Exceptional Battery Life
With the Bang & Olufsen HX, you're covered for up to 35 hours on a single full charge with Bluetooth and ANC on, making them one of the best performing ANC headphones on the market and the perfect wireless choice for a regular commuter or traveller. You won't need to worry about charging these headphones each night when you get home, giving you the luxury of being able to rely on the HXs even when you forget to charge them for a couple of days. The battery life is extended to an even more impressive 40 hours with ANC turned off. 
Recharge time is relatively short on the B&O HXs, going from empty to full battery in just 2 hours. 
Premium, Scandinavian Design
Taking cues from their Scandinavian heritage, B&O has implemented a simple yet stylish design for the HXs with premium lambskin and aluminium parts given the spotlight over fussy design details. Available in your choice of 3 colourways, Anthracite Gray, Sand with Brass and Timber with Bronze detailing, you'll be sure to find the best option to tie in with your aesthetic preferences. Comfort is also carefully considered with reduced weight, soft pillows built into the headband and a wider head fit span than the older H9s making the HXs pleasant to wear even over prolonged periods. 
Unlike the H9 3rd Gens, The HXs now come supplied with a durable hard case to offer greater protection for the headphones whilst tucked away in a bag or drawer at home for greater peace of mind. An internal accessories pouch will neatly keep cables tucked out of the way.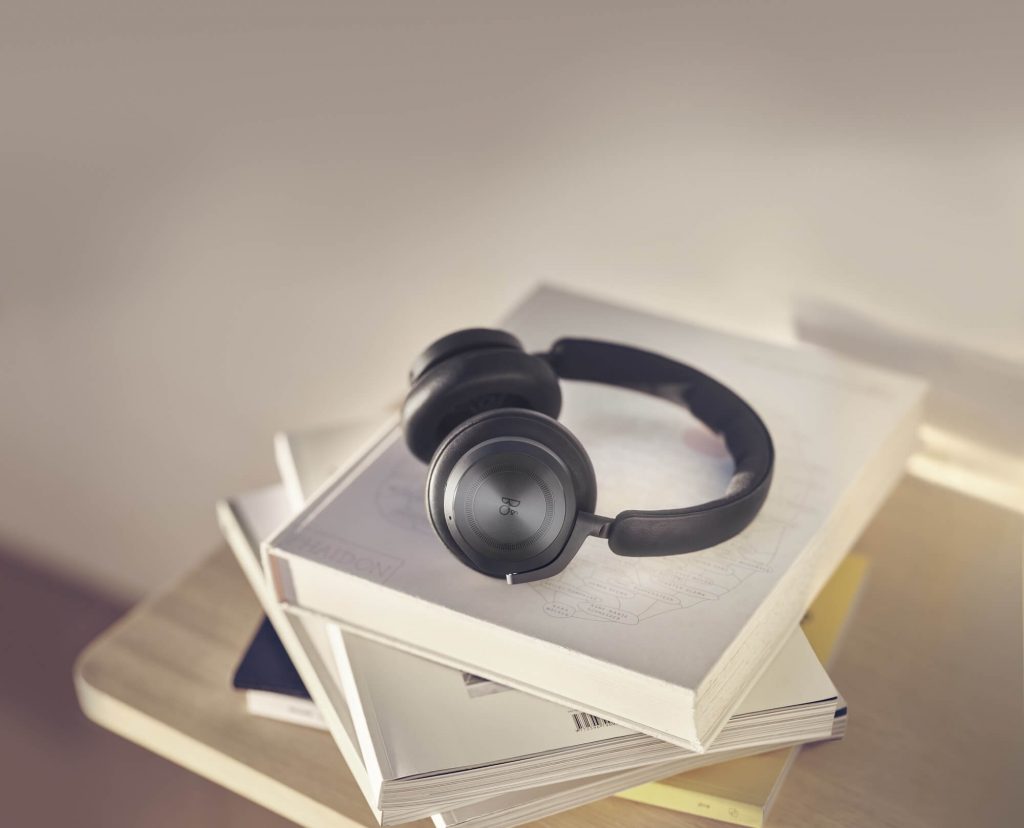 Our top reasons to love the new B&O HX Wireless Headphones: 
✓ Digital Adaptive Active Noise Cancellation will perfectly block out distractions
✓ A massive 35-hour battery life so you don't have to worry about recharging in the day
✓ Bluetooth 5.1 for strong connection to your devices
✓ Effortless design and improved fit making them comfortable to wear for long periods
We hope you've enjoyed our rundown on the new Bang & Olufsen HX wireless headphones. If you have any questions about these or any of the other products we sell, please feel free to get in touch and our team will be happy to help. We can be reached via Live Chat on the website, at info@smarthomesounds.co.uk or over the phone on 0800 677 1100 between 9 am-5 pm Mon-Sat.