7 Essential Sonos Beam Tips to Get the Most Out of it
Unmissable Sonos Beam tips to help make your Sonos Beam experience even better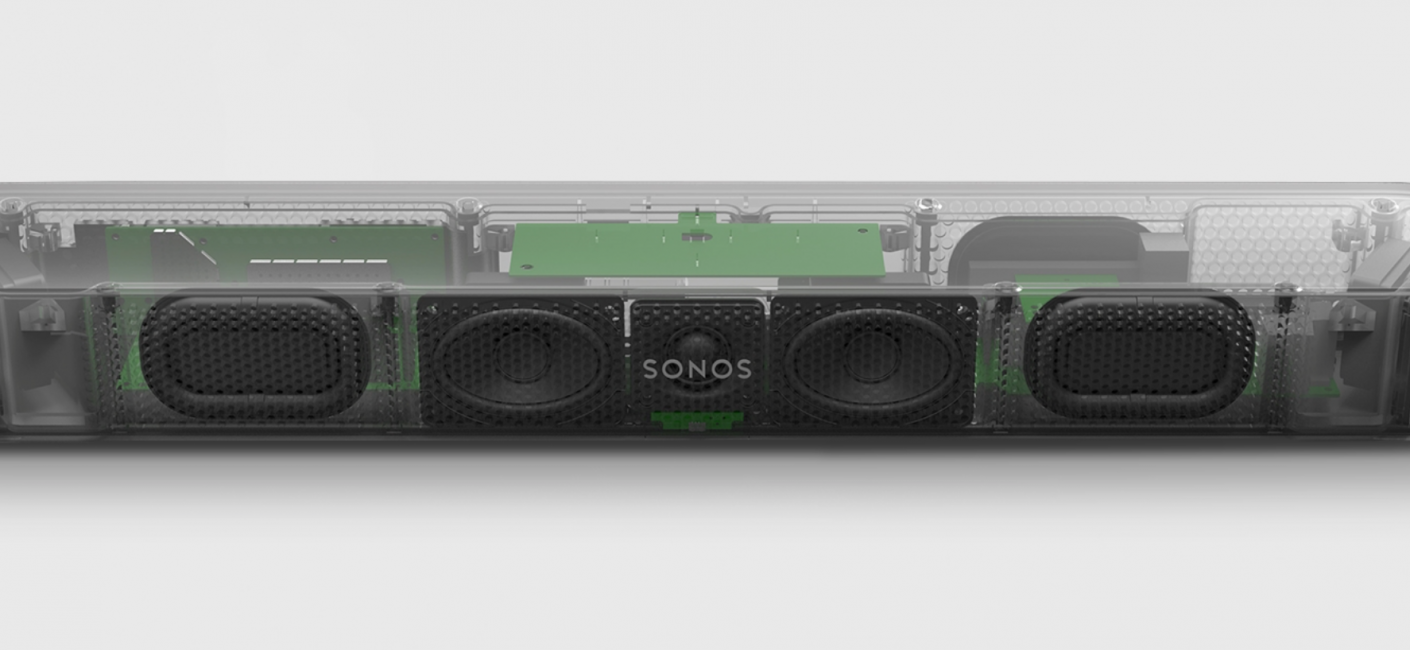 here are some tips to get the very best experience from the sonos beam
If you are looking to purchase the Sonos Beam or you already own one, this blog will help you get the most out of the product and hopefully offer a few Sonos tips you didn't know about.
Alternatively, if you are looking to purchase the award-winning Sonos Beam, this blog should highlight why we think this is the essential TV speaker.
Before we start on our top tips, potential new Sonos Beam owners should be aware that first and foremost the Beam offers incredible audio performance for your TV, movies and music along with being packed with a host of new technologies that are not found on any of its competitors.
While only launched in July 2018, the Sonos Beam has already picked up multiple awards including What Hifi Best soundbar in the £300 - 500 category.
Being part of the Sonos ecosystem, it's also the building block to filling your home with audio if this is your first smart speaker.
Take your TV vocals to the next level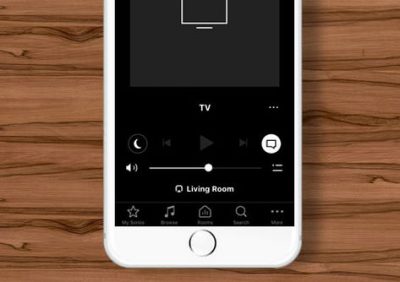 The Beam delivers fantastic reproduction of vocals thanks to its custom drivers and centrally positioned tweeter, and for most people, the standard setting works great, but if you watch a lot of speech based programs or are hard of hearing, Sonos has a great solution.
Simply open the Sonos app and select the Beam and then tap the speech bubble icon as shown in the image.
This will boost the speech levels while reducing the volume of any loud sound effects to ensure you never miss a spoken word again.
Worried about sleeping kids or neighbours?
If you watch a lot of TV content or listen to music at night, no longer will you need to turn the volume right down.
By enabling Night mode using the moon icon in the image above, Sonos will suppress the louder and more penetrating parts of the content while emphasising the quieter sounds.
This means you can enjoy your favourite content without losing any immersion.
Play your TV audio on Sonos Beam in any room of your home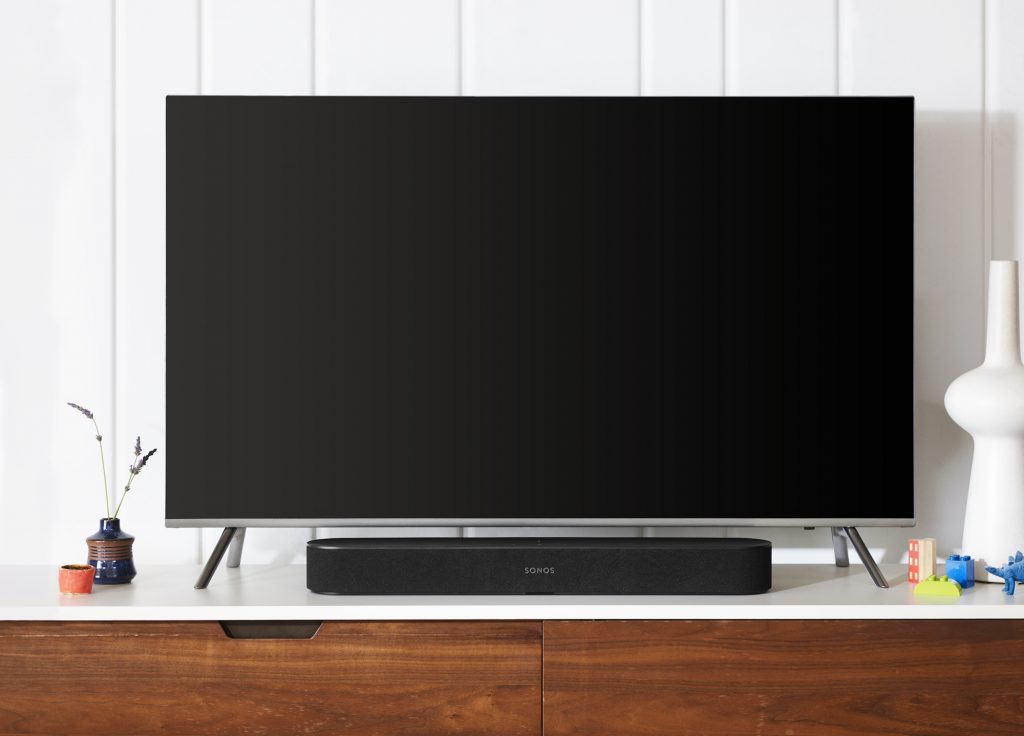 Sonos is renowned for its multi-room music capabilities. Users simply add a Sonos speaker of their choice to any room of your home and from the Sonos app or voice control, you can play different music in any room or group in all the zones together for an in-sync party mode.
The good news is once you have a Sonos Beam connected to your TV you can then send that audio (just like music) to any other Sonos speakers you have in your set-up.
For example, listen to your favourite morning news channel in the kitchen or in the bathroom.
Even simpler control with Airplay 2
If you have an Apple device like an iPhone or iPad, did you know you can play any audio from that device straight to your Beam?
This is great for enjoying YouTube videos or playing an iTunes collection for example.
To cast your audio, all you need to do is find which audio you'd like to stream to the Beam on your Apple device and then swipe up from the bottom and select the Airplay 2 icon. Then, just tap the room which you've set the Beam up as.
Related article: How to use Airplay 2 with Sonos
Tune your Sonos Beam to the room for even better sound reproduction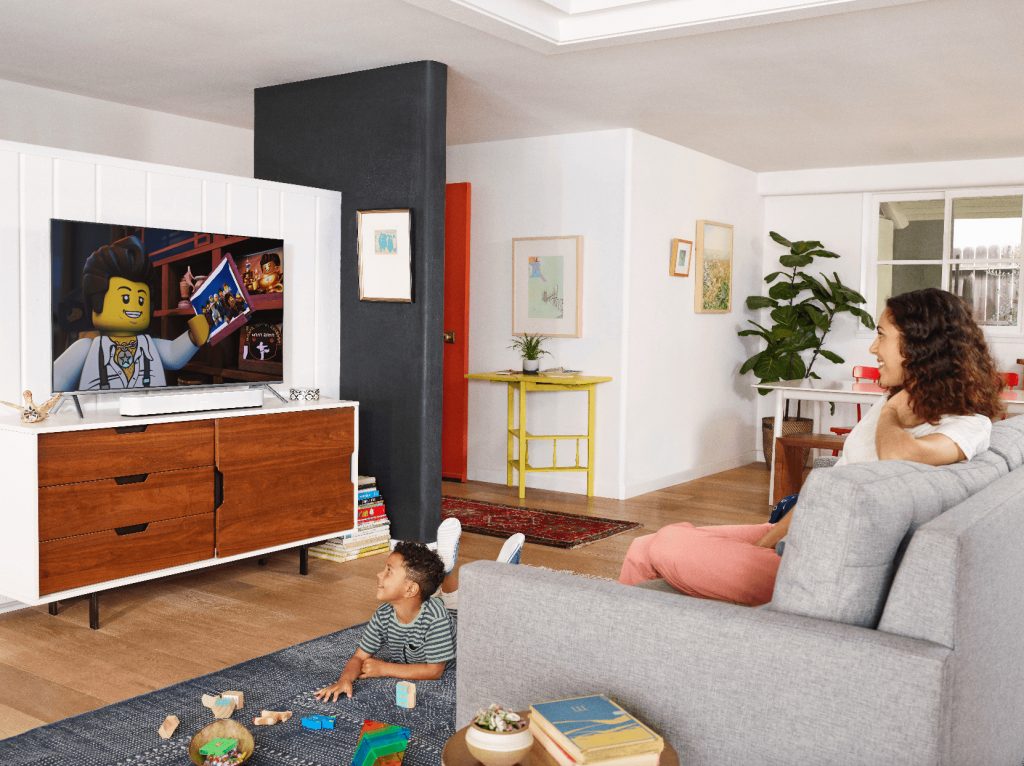 Sound is subjective. That means a soundbar placed in one room will sound different in another room.
Sonos uses an exclusive technology they've named TruePlay, which means that your Beam will sound optimised for your room.
The process includes 2 steps. First, you will show Sonos where your normal viewing position is. Then you will walk around your room for 1 minute, iPhone or iPad in hand.
Sonos will emit test tones that will bounce off walls and furniture, and Sonos will use this information to give you "true" sound for your room.
Most users report hearing an improved and room-filling sound after this process.
Don't have an iPhone or an iPad? Ask friends and family to borrow one temporarily to complete the set up (remember to give it back when you're done!)
Sonos Beam is your first step towards a full home cinema experience
Sonos Beam is the foundation of a home theatre set up. It sounds fantastic on its own, but it is also possible to add a wireless subwoofer and a pair of rear speakers for surround sound, at your own pace.
The Sub will add a whole new layer of immersion to your content in the form of deep, rich bass that you can really feel.
Sub brings all of your content to life, putting you in the heart of the action.
Related article: Is the Sonos Sub worth it?
Your surround speakers will enable sound to resonate from multiple positions within the room. This means the content you're watching can feel more realistic.
This is particularly great for watching live sport as you will really feel like you're in the stands with the fans as you hear all the noises from where they actually came from.
Related article: Which Sonos speakers should I choose for surround sound?
Improve your Sonos Beam's aesthetics with the help of Flexson Accessories
Did you know you can wall mount your Beam and TV together on a cantilever? This is ideal for TVs facing diagonally into the room as the cantilever can be moved 25 degrees left or right to the desired viewing position.
You can also mount your Beam stationery to the wall or connect it to an existing TV wall mount.
To conclude...
Echoed with its awards and easy-to-use app, we feel the Sonos Beam is not only the best solution for improving sound quality on new TVs but it also the best way to enjoy your favourite music, TV, radio and audiobook content all in one place.