Setting up Google Assistant on Sonos speakers
Sonos gives you the freedom to switch between Amazon Alexa and Google Assistant with ease.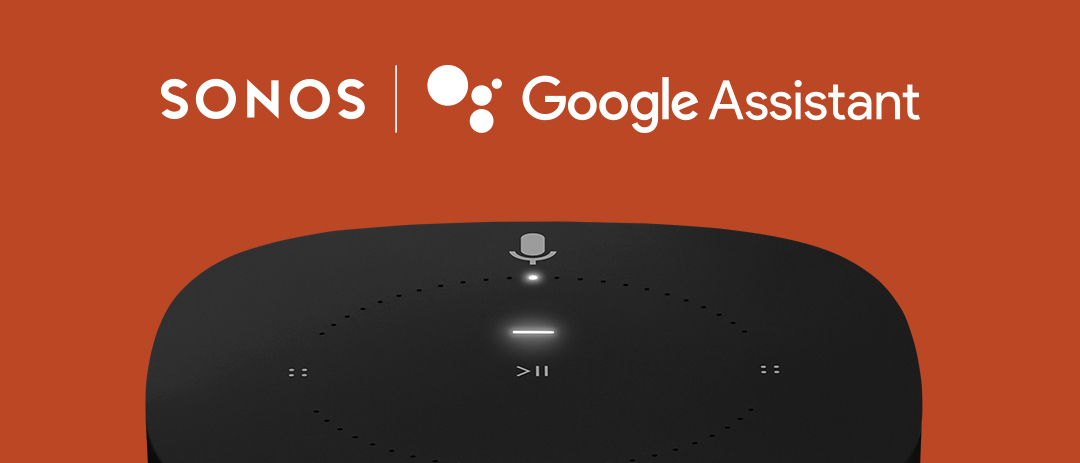 It's finally here! Google Assistant devotees are now able to enjoy this technology on voice-enabled Sonos Speakers. You can even pair any Google Home device with a non-voice enabled Sonos Speaker, bringing your whole Sonos ecosystem into the mix. For details on setting up Google Assistant on any of your Sonos equipment, please read our tips below.
How to use your Sonos Beam or Sonos One with Google Assistant.
For a while now, the Sonos One and Sonos Beam have allowed you to take control of your listening experience using your voice with the integration of Amazon Alexa voice assistant. Using your Beam or One with Google Assistant is just as simple as Alexa integration, simply follow the below steps to begin:
To start with, make sure you've downloaded the Google Assistant app onto the mobile or tablet you're using for set-up.

Then, load the Sonos app on your mobile or tablet and tap "More", then 'Voice Services."

Select Google Assistant from this list. Sonos has cleverly allowed users to retain Amazon Alexa on some speakers while switching to Google Assistant on others throughout a multi-room set-up. This is great for families with different preferences as you don't have to come to a group decision. Under Google Assistant, you'll be able to select the speakers you want to run using Google Assistant.

After picking the speakers you want to run on Google Assistant, you'll be diverted to the Google Assistant App.

Sign in using your Sonos Account log in. This will link Google Assistant with your Sonos set-up, allowing you to use

Once everything has been initiated, you will be able to try out your first Google command. Try something like "Okay Google, what's the weather like in Cheltenham."
How to set up Google Assistant on other Sonos Speakers
Other Sonos speakers such as the Sonos Play:5 and Sonos Playbar don't have voice assistant inbuilt, but this doesn't mean that you can't make use of Google Assistant's excellent features.
Similar to Amazon Alexa integration, you can use any existing Google device, such as the Google Home or Home Mini, to control the music output on your Sonos Speakers. The microphone in your Google device acts as a gateway into Sonos control, giving you ease of use without sacrificing sound quality.
Download the Google Assistant App on to your mobile or tablet.

Open up the Sonos App and select "More", then "Voice Assistant."

Select Google Assistant

Because your Sonos speakers don't have voice assistant inbuilt, you won't need to go through the menu to choose speakers. You'll be redirected to the Google app where you'll be asked to sign in with your Sonos credentials.

You'll then need to link your preferred music streaming services to Google Assistant. If you use more than one streaming service, you'll be given the option to choose a default source. This means you won't need to specify "Play… on Spotify", Google Assistant will know this automatically.

You will also be able to pair any of your Google Home devices to a specific Sonos speaker within the app, allowing you to keep your voice commands short and snappy. You no longer need to designate "Play.. in the Living Room", as the speaker and Google device are paired as a pre-set.
---
Learn More
Getting the most out of Google Assistant on Sonos >>