Audio-Technica AT-LPW50PB Vs Rega Planar 2: The Ultimate Comparison 
Audio-Technica's flagship turntable goes head-to-head with the legendary Rega Planar 2.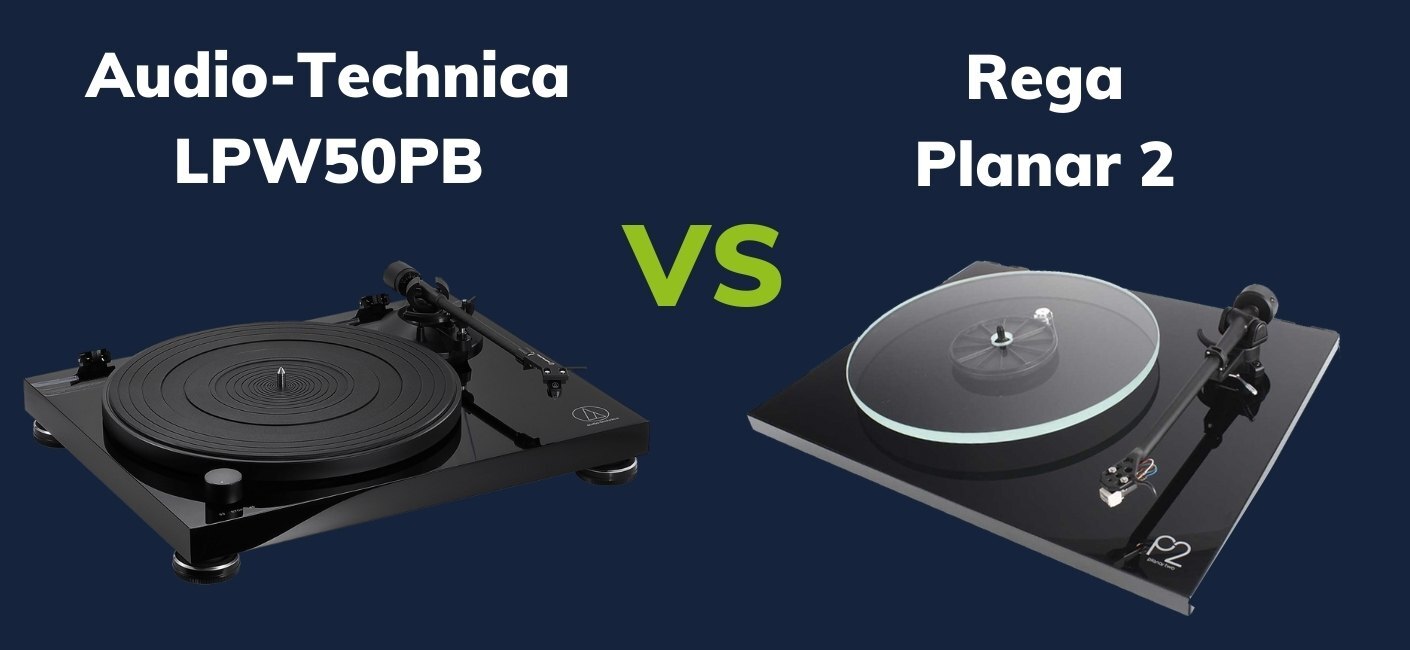 Audio-Technica AT-LPW50PB Vs Rega Planar 2: The Ultimate Comparison
For the record, we see what each of these premium turntables can do for maximising your vinyl experience.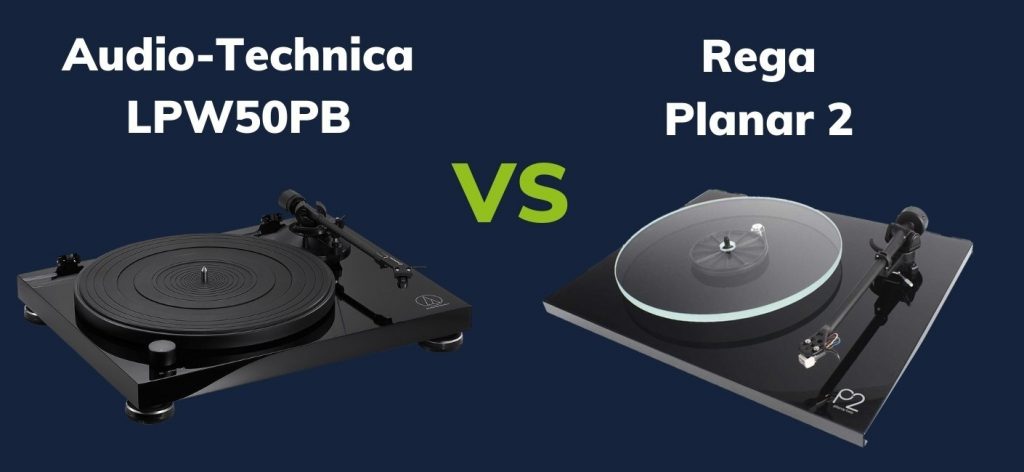 Do you have around £350-£400 to spend on a premium turntable, but unsure which one will get the best performance from your prised record collection? 
Cue the Rega Planar 2 and the Audio-Technica AT-LPW50PB: two turntables which promise to deliver the best performance that vinyl has to offer, coupled with sleek styling elements and a wealth of user-friendly features. 
But perhaps best of all, these two highly-acclaimed models are available for less then £400.00 each. And with that in mind, join us for an in-depth look as we take both of these turntables for a spin.
Audio-Technica AT-LPW50PB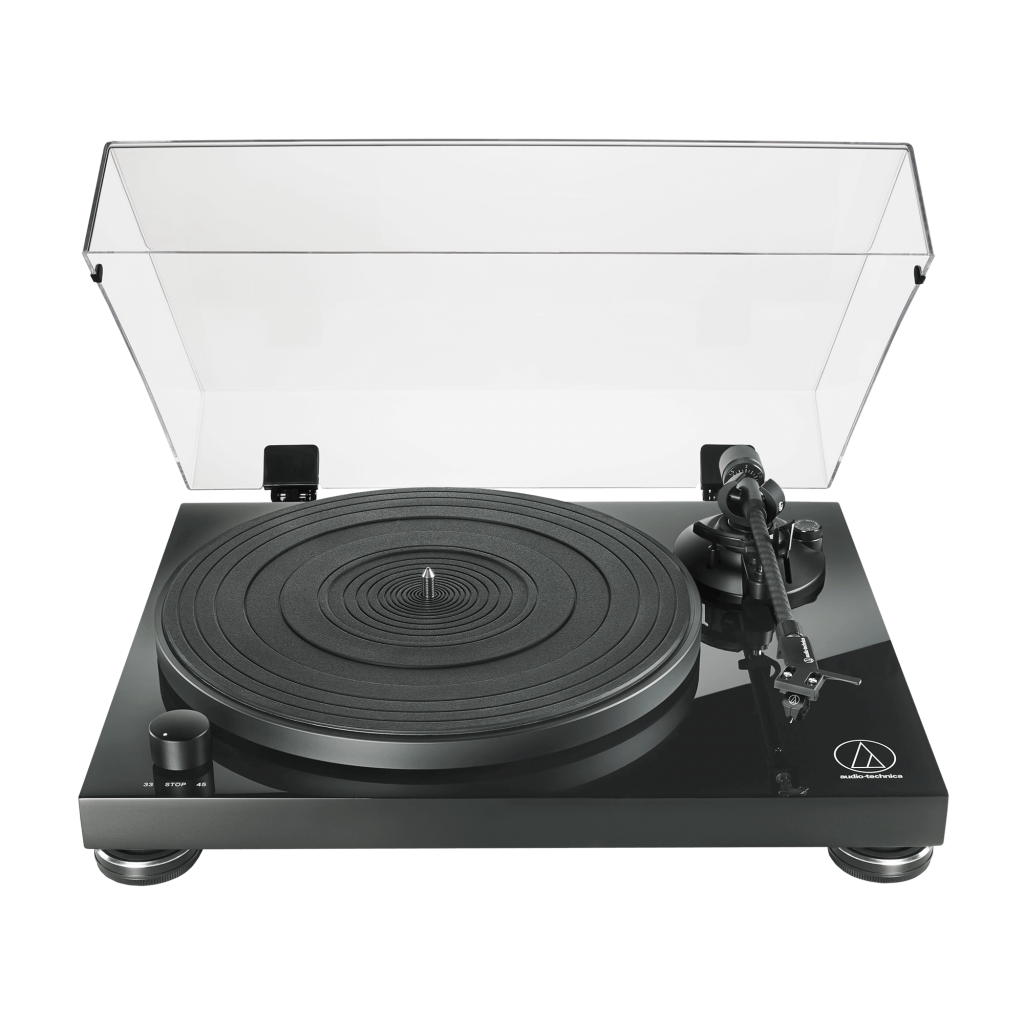 RRP £349.00
Forming humble beginnings in Tokyo during 1962, Audio-Technica soon established itself as a reputable manufacturer of high-performance phono cartridges. As a result of their strive for quality and innovation, it wasn't before long that Audio-Technica's business grew in light of international demand for its precision audio products.
And when you take your first glance at the AT-LPW50PB, with its gorgeous piano black finish and minimalist features, it's easy to see that Audio-Technica's vast experience from the last 59 years has resulted in a very special turntable indeed. But aside from its striking looks, there's even more going on beneath the surface.
Just like the Rega Planar 2 below, the AT-LPW50PB is also a fully-manual belt-drive turntable. And whilst semi-automatic and fully-automatic turntables exist, less mechanical intervention means that more of the AT-LPW50PB's development budget has been spent wisely on its audio technology instead.  
However, this turntable has a switched speed selector, eliminating the need to physically remove the platter to swap speeds between 33 ⅓ and 45 RPM like on the Planar 2. And to ensure this turntable is running at the correct speeds it should be, an integrated motor speed monitor keeps everything in check for even greater playback accuracy. To eliminate any potential loss of audio quality due to interference from the mains supply, Audio-Technica's AT-LPW50PB also features an external power supply unit instead.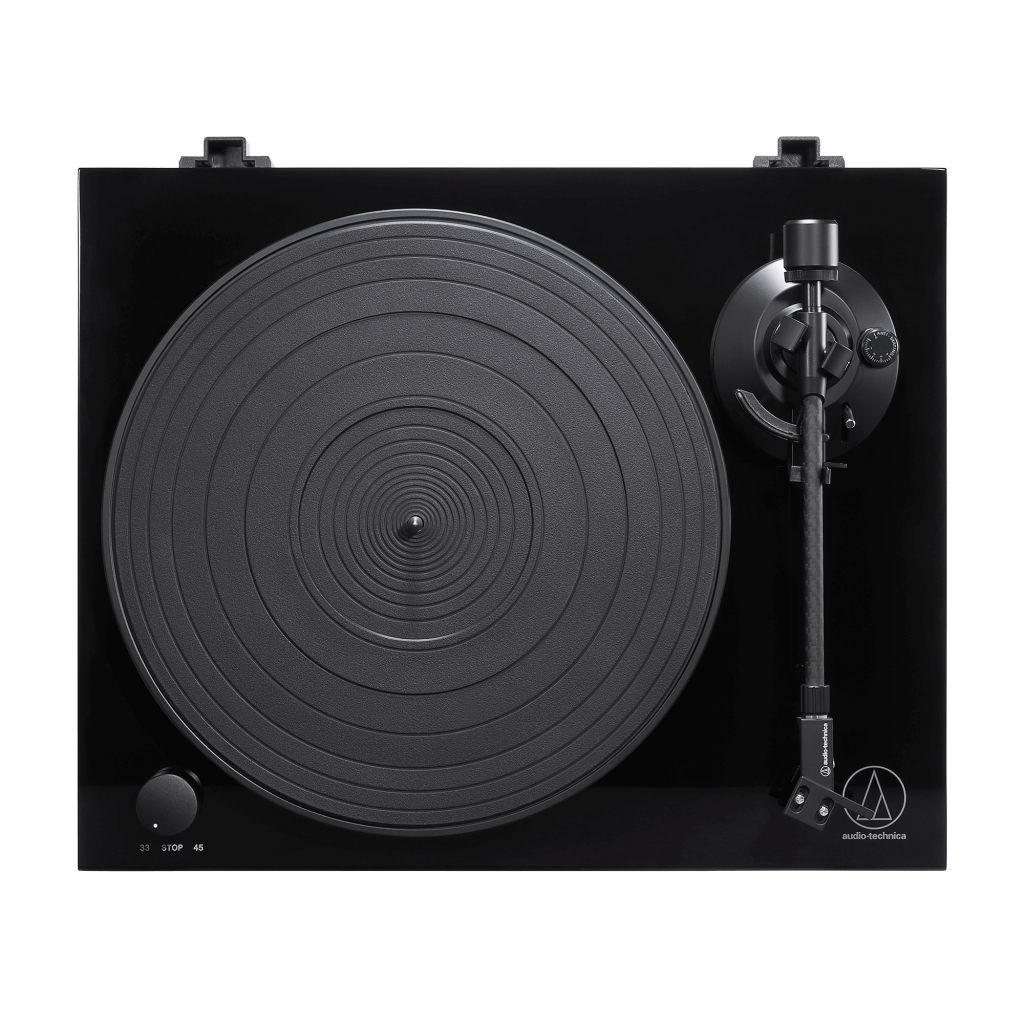 Mounted in the AT-HS4 headshell, Audio-Technica's very own AT-VM95E cartridge features an elliptical stylus for accurate tracking of the grooves on your prised records. Still, almost any other moving magnet cartridge can be used should you wish to improve on sound quality even further.
But whichever cartridge you choose to use, the matte-finish carbon fibre tonearm carefully relays every last note of your music on its journey from the tip of the stylus to the AT-LPW50PB's switchable integrated pre-amp. This makes the AT-LPW50PB an ideal choice for connecting to active speakers and HiFi systems where phono stages aren't already in place. And with its adjustable tracking force and tonearm weight, you have precise control over the fine-tuning of your AT-LPW50PB's performance.
We're sure you'll agree that the Audio-Technica AT-LPW50PB has everything budding vinyl fans could ever ask for, especially when it comes to combining striking looks with stunning sound in a package which costs less than £350.00.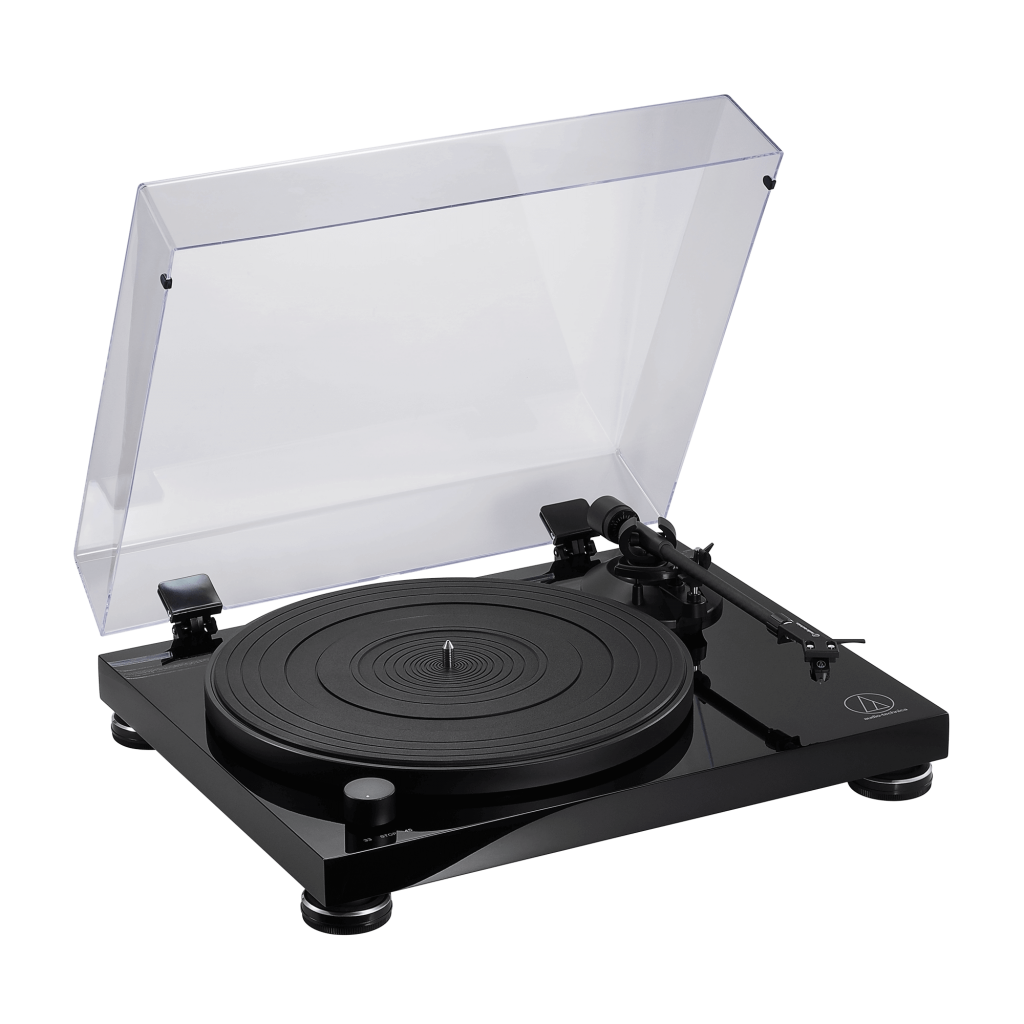 What We Like About the Audio-Technica AT-LPW50PB…
✓Beautiful looks and stunning audio quality to match. 
✓Switchable speeds make for easier operation. 
✓Quality components and advanced technology result in accurate playback performance. 
Things To Remember…
X Initial set-up is more involved as balance weights and anti-skate force must be set-up correctly. 
X Styling not as clean-cut as the Rega Planar 2. 
X Available only in black - no other colour choices available.
Rega Planar 2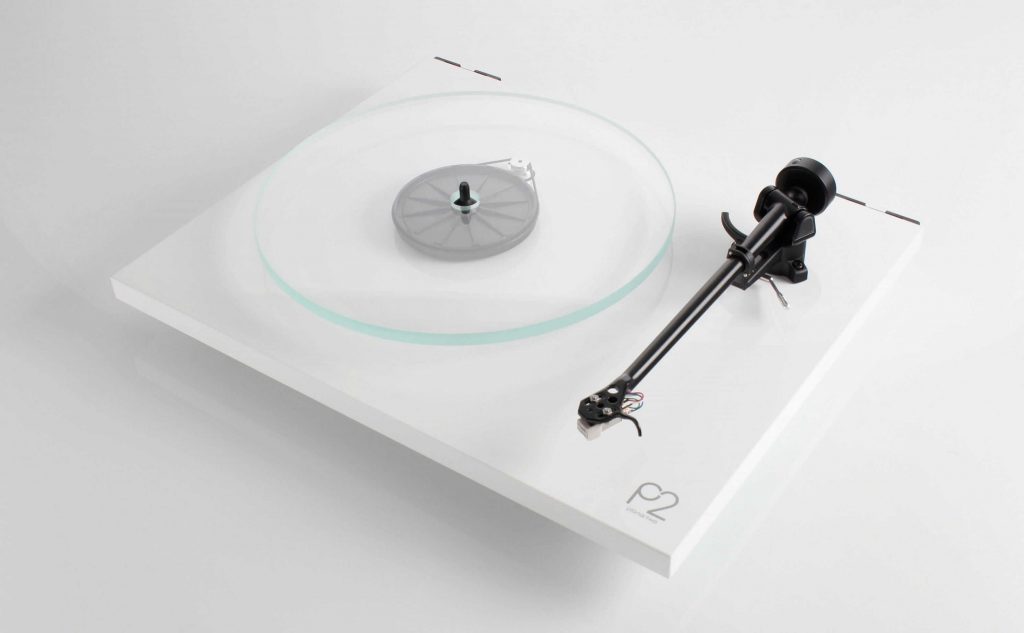 RRP £399.00
The year is 1973, and as David Bowie's single Life on Mars races up the charts, ex-Ford Motor Company engineer Roy Gandy forms a new HiFi brand with his friend Tony Relph. Named after the first two letters from their surnames, 'Rega' Research is born. 
Striving to develop and produce performance turntables, Rega debuts its new Planar 2 turntable in 1976, which proves to be an instant sales success. But fast-forward to today, and albeit in a different guise compared to the original, the Planar 2 continues to hold its own against the competition. 
Crafted alongside the renowned Planar 3 in an intensive 2-year development programme, the latest incarnation of the Planar 2 looks stunning with its ultra-sleek aesthetics, but somehow retains the heritage of its predecessors and offers a step up from the Rega Planar 1 and Planar 1 Plus models. 
With its acrylic laminate plinth available in a choice of gloss black or white, the icing on the cake of the Planar 2's striking appearance is its floating glass 'Optiwhite' platter. Measuring up at 10mm thick, not only does the glass add a touch of class to the Planar 2, but its weight and density helps maintain accurate playback speeds whilst also reducing unwanted resonance.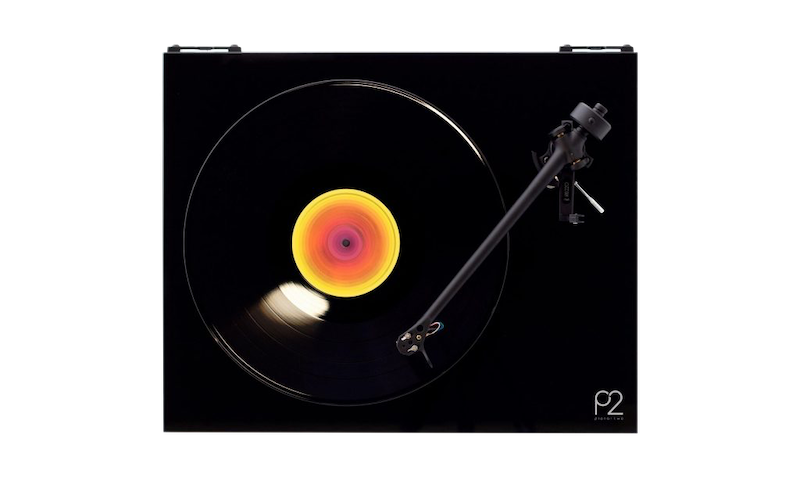 Place a record down onto the felt mat and lift the tonearm from its cradle, and you'll soon see that there's another differentiator between the Planar 2 and Planar 1: the tonearm itself. On the Planar 2, you get the uprated RB220 tonearm assembly, which features ultra-low friction bearings that are encased in a more robust yet lighter bearing housing when compared to the assembly seen on the Planar 1. The result is a tonearm which has smoother travel and even greater anti-resonance properties. 
The RB220 tonearm also allows for automatic bias tracking, which results in far less configuration by its user. However, the balance weight on the back of this tonearm enables users to gauge their preferred tracking weights, although we recommend following Rega's suggested instructions for using the pre-installed Rega Carbon cartridge on the Planar 2. Just as you think there can't be any further enhancements, Rega can add to this hand-built turntable, flick the power switch on (hidden beneath the plinth), and a silky-smooth 24v low-noise motor silently transfers its power via a drive belt to the Optiwhite platter. 
These minor details all contribute to the major performance advantages of the Rega Planar 2, with its enhancements allowing for unrivalled smoothness and stable playback speeds. But users should be aware that the Planar 2 does not feature an integrated pre-amp, so an external pre-amp like Rega's own A2D Mini Fono should be considered when connecting to active speakers, just like the ever-popular Sonos Five. 
Of course, should you have a stereo amplifier with a phono pre-amp stage - just like the one seen in the Rega IO amplifier - then this turntable will provide a truly exceptional performance that lives up to the hype of its five-star rating from What HiFi?. And just to prove how serious Rega are about quality, users can take full confidence in their Planar 2 for years of faithful service and listening enjoyment, thanks to Rega's lifetime warranty.
It can't be denied that the Rega Planar 2 has bags of beauty and charm, and where else can you find a handbuilt turntable that has been subjected to such rigorous research and development for less than £400.00?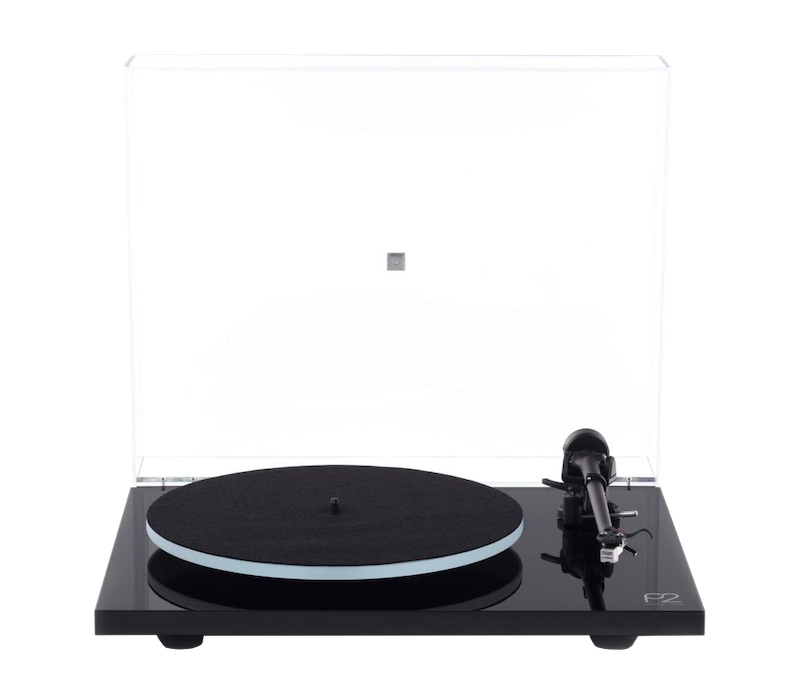 What We Like About the Rega Planar 2...
✓ Superb styling and hand-built to strict standards.
✓ An excellent performance that lives up to its reviews. 
✓ Available in gloss black, red and white finishes. 
Things To Remember…
X No internal pre-amp stage - users must provide their own solution.
X No markers on the RB220 tonearm's balanced weight - may prove more challenging to balance the tonearm correctly when using other cartridges than the Rega Carbon. 
X Record playback speeds must be altered manually by moving the drive belt from one recess on the motor spindle to the other.
In Summary
Whilst the Planar 2 misses out on a speed selector and its pre-amp, it's a very simple turntable to set-up and operate, which proves ideal for those looking for a premium turntable which is also easy to live with. In comparison, the AT-LPW50PB's manual tracking adjustments and its ability to handle different cartridges may be more appealing to those looking at improving performance even further down the line. 
It's fair to say that competition between these two turntables is very fierce, especially as sound quality is remarkably similar. But whichever option you choose, we guarantee that you and your vinyl collection are in for a treat! 
But if you would like to know more about either these or our other turntable options, feel free to get in touch so that the friendly team can offer their support and suggestions on finding the ideal turntable for your requirements.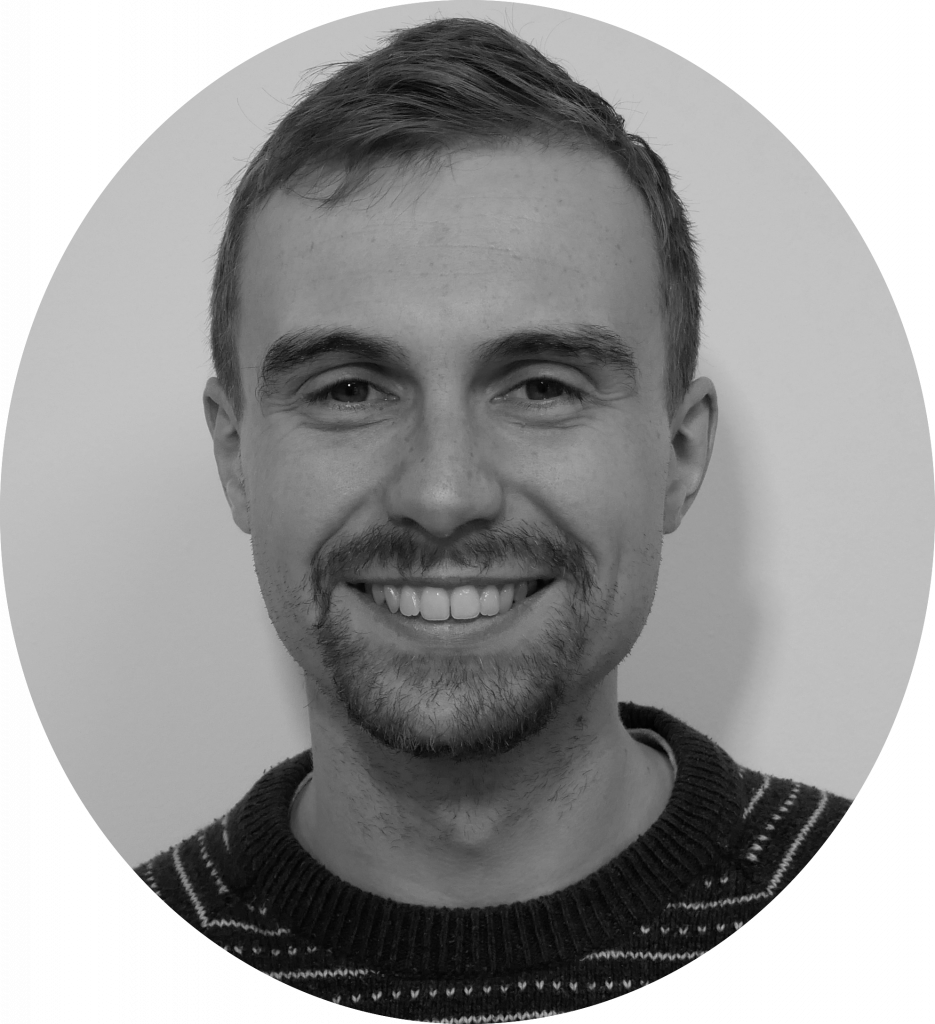 By Tom Parker, Sales & Customer Service 
---
Learn More...
The Beginner's Guide to Turntables >>
Audio-Technica Turntable Range Overview 2020 >>
Does my Turntable Need a Phono Preamp? >>
Rega io Amplifier Review (2020) - The Best Amp for HiFi beginners? >>