Rega io Amplifier review (2020) - the best amp for HiFi beginners?
Our thoughts on the all-new Rega io amplifier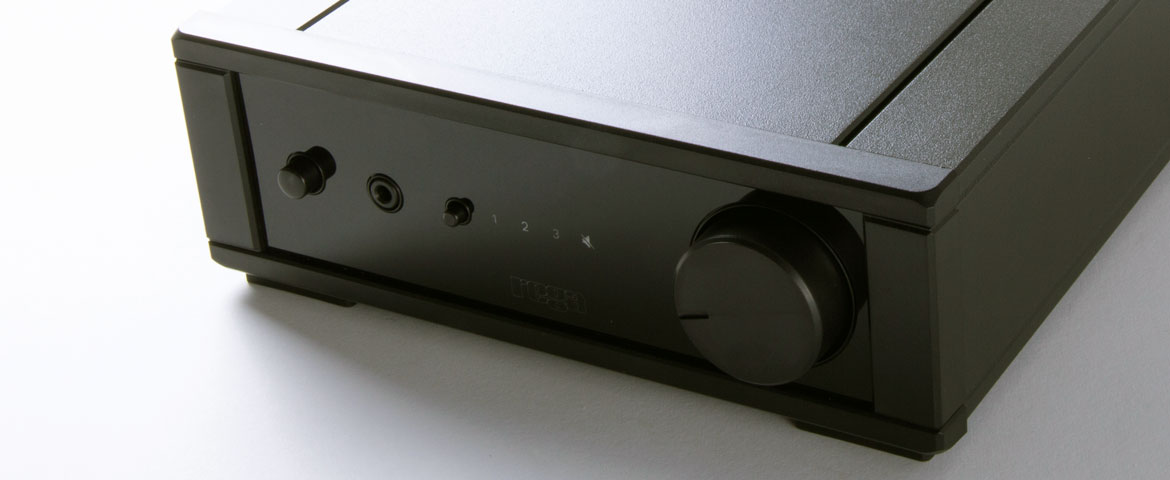 The Rega IO integrated, 2-channel amplifier is fresh to the market in 2020 and it's already been awarded 5 stars by WhatHiFi so we thought it would be a great time to give our review on it.
We will be giving you our thoughts on it, what it's good for, what it's not so good for and whether it's worth the price tag of £379 so let's get into it.
Or why not watch our video below, reviewing the Rega Io in our studio:
What is the Rega IO Amplifier?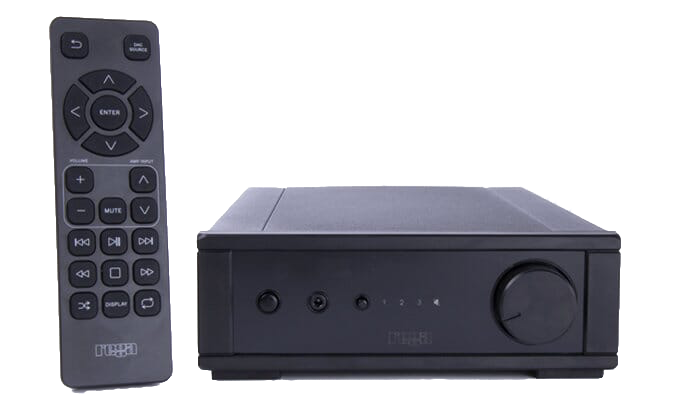 The IO is Rega's budget-friendly, most compact 2-channel amplifier and we think its name is intentional to take half of the name of its bigger brother the Rega Brio, because it shares a lot of the same characteristics but is available at a cheaper price point.
It is designed to power any pair of passive bookshelf or floorstanding speakers with 30W per channel at 8 ohms. It also features in the new Rega System One all-in-one HiFi bundle for £999 but we will explain more about that a little later.
It's designed to deliver exceptional sound quality far beyond its price point and it's for people who maybe want to explore the world of analogue HiFi but perhaps don't want to invest thousands of pounds in a dedicated set up quite just yet. 
If you haven't come across Rega before, they are an English heritage audio brand who have specialised in the manufacture of turntables, loudspeakers and amplifiers since the early 1970s. 
What we love most is that almost all the components are hand-made in their HQ in Essex, England which we were lucky enough to tour in early 2020.
Design & Connections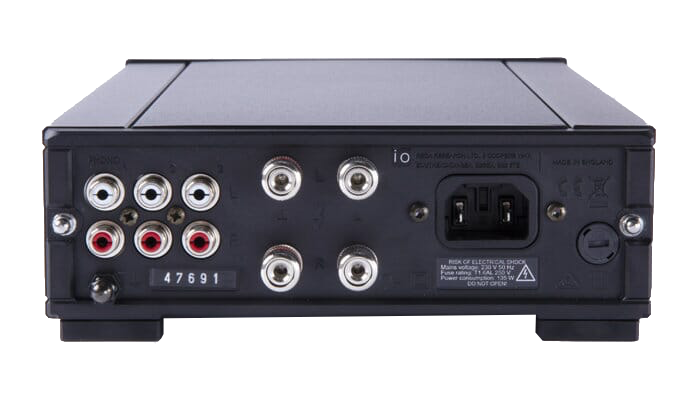 First impressions, it's much heavier and larger than what the photos look like. It's very well built and sturdy and is small enough so you can fit this on a console table or bookshelf very easily.
It's clearly inspired by its older brother, the Rega Brio with its gloss black design and distinctive rotational volume controls.
In terms of inputs and connections, you've got 3 line-level inputs (2 fewer than the Brio), consisting of one phono input, so if you wanted to benefit from wireless streaming from adding something like a Sonos Port or even Bluesound Node 2i, you've got the option or you can connect other audio components like a CD player or AV receiver very easily. 
Inside you also have Rega's world-famous compact phono stage built in which is exactly the same one in the more expensive, multi-award winning Brio amp for plug and play directly into your turntable.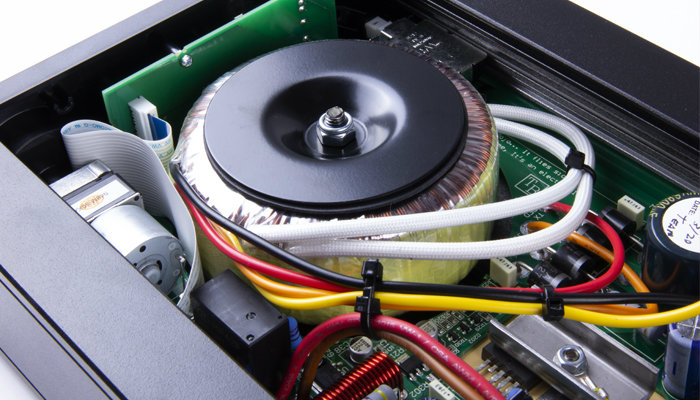 With 3 line-level inputs in total, you might need to do some prioritising about what you want to connect if you have lots of audio components, but if you are new to the world of audio and you're just using a turntable or a CD player, or both, this is a great starter amp for you. 
The addition of a 3.5mm jack on the front to connect a pair of headphones is also most welcome.
Rega System One
As I mentioned earlier, the Rega IO amp features in the new Rega System One bundle for 2020 which offers their famous Planar 1 turntable, the IO amp and a pair of loudspeakers named the Kyte all for £999 and they even throw in some decent speaker cable with it too. 
This will be their first all-in-one HiFi package and if you're after a HiFi set up but not sure where to start and you're on a budget, this is definitely worth a look.  
Strengths
Budget friendly and doesn't break the bank

Compact and can fit almost anywhere

Exceptional quality pre-amp built in and ready to go for connecting to a turntable

Enough power to unlock a great-sounding set up
Weaknesses
No digital connections

3 line ins in total which may not be enough for some set ups
Is it worth £379?
We think this is an exceptionally well rounded product at an attractive price point and a great alternative to something like the Sonos Amp if you are not particularly interested in wireless streaming. 
Considering the Rega Fono Mini A2D preamp is almost £100 on its own, this actually has the phono stage built in with a headphone jack included, at an impressive 30W per channel which will be more than enough for those starter HiFi set ups or for people wanting to downsize. 
We are seeing 2-channel set ups becoming more and more popular and this will be a fantastic choice for your first set up. That's why we're going to agree with WhatHiFis award of 5 stars for the Rega io. 
We're really looking forward to how this is going to sound with the Rega System One which we are hoping to get our hands on very soon.
If you think the Rega io could be right for you, check it out on our store here. 
Take a look at our handpicked selection of bookshelf speakers that would work wonderfully with the Rega io.