What is the Sonos Port and what does it do?
Sonos and their Next Port of Call...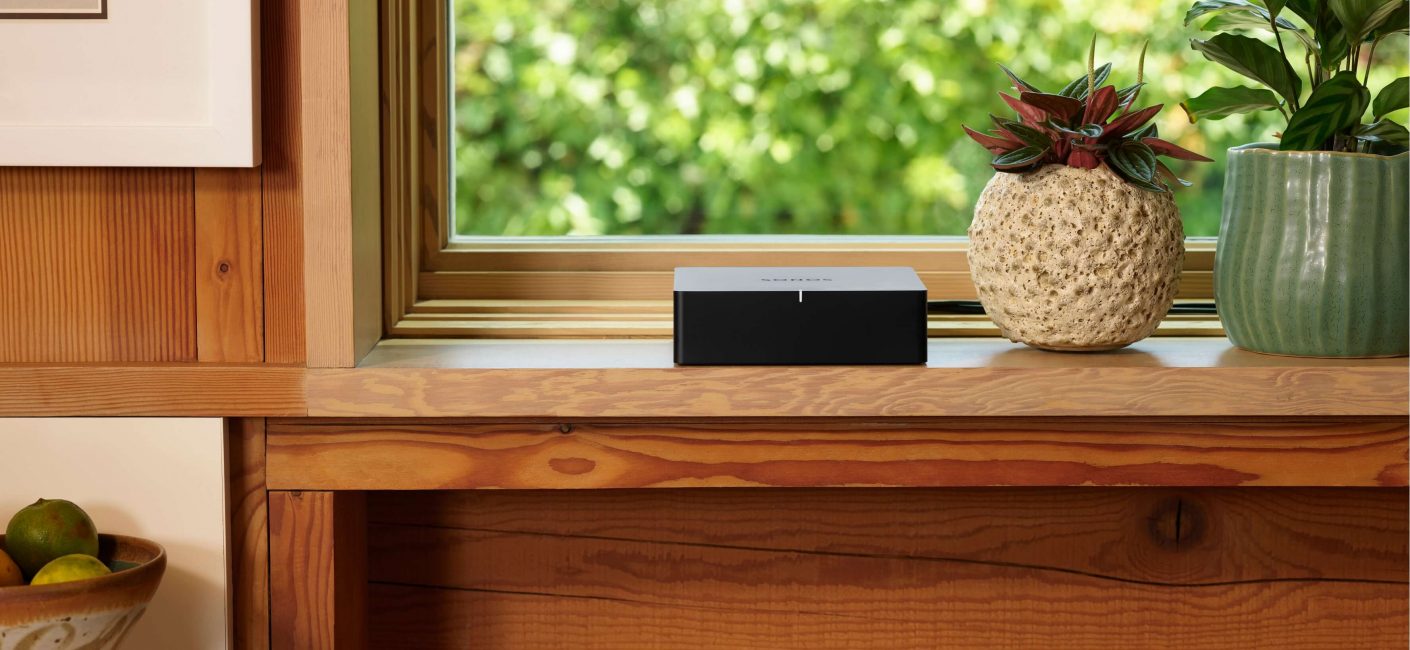 Introducing Sonos Port
Eagerly awaited since the arrival of this year's new Sonos Amp, the new Sonos Port promises to continue the legacy of the Sonos Connect as part of the next generation of music streamers.
The growth of music streaming services continues to flourish, while physical music sales are still plummeting rapidly. 
Vast music libraries are consistently growing and are waiting to stream online, so it is easy to see why subscription services like Spotify and Deezer are gaining more listeners every month. 
The music streaming revolution means listening to music has never been easier. And brands like Sonos have continued to demonstrate that their wireless smart speakers are the ideal companions for listening to your favourite songs.
But what happens when you've spent hundreds, if not thousands on perfecting your stereo only to find you can't access the wonderful world of wireless music? 
Thankfully Sonos came to the rescue of many Hi-Fi systems with their revolutionary Connect, enabling traditional stereo users to enjoy a new realm of music enjoyment.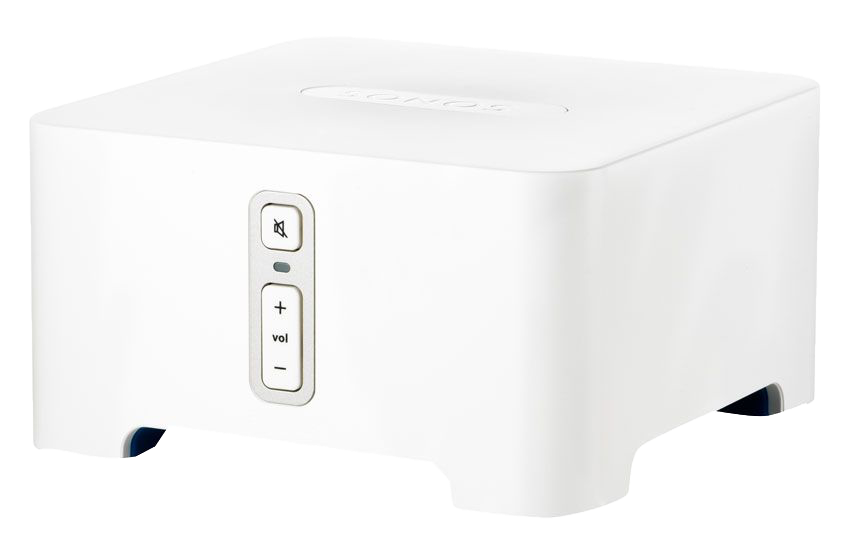 Released in the mid-2000s, the Sonos Connect allowed music lovers to stream from digital music services straight to their existing stereo.
But since music streaming has evolved to give listeners hi-res audio, the original Connect is now ready to bow out to its highly speculated replacement.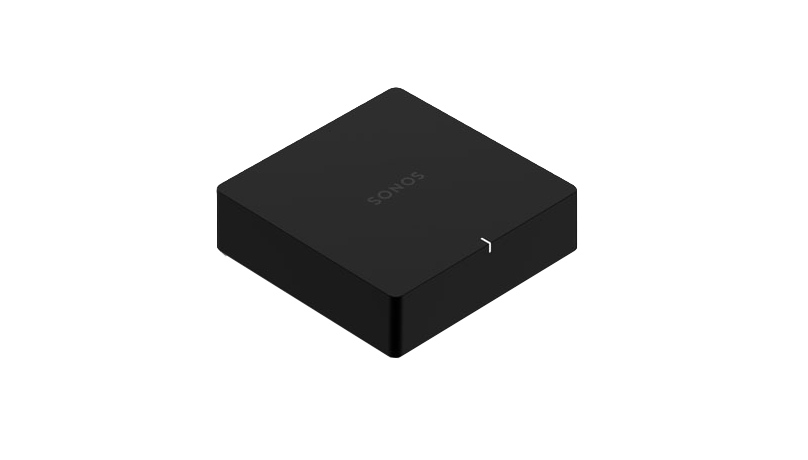 What is Sonos Port?
The Sonos Port is the new and exciting solution to implement your treasured Hi-Fi with all the advantages of Sonos connectivity and a host of audio streaming capabilities. 
The Sonos Port is designed to fuse today's streaming methods with the classic sound of your chosen stereo, and is the key to unlocking a vast world of music, radio stations and audiobooks.
And with the ability to read the ever-increasing amount of digital music formats, the Sonos Port can also play your personal music files collection from a NAS (Network-Attached Storage) drive too. 
Despite no Bluetooth connection for streaming music from mobile devices, Sonos has ensured that the Port can play back your favourite tunes via Apple Airplay 2. Meanwhile, line-in terminals will allow guest users to hook up quickly and with ease to their chosen audio device.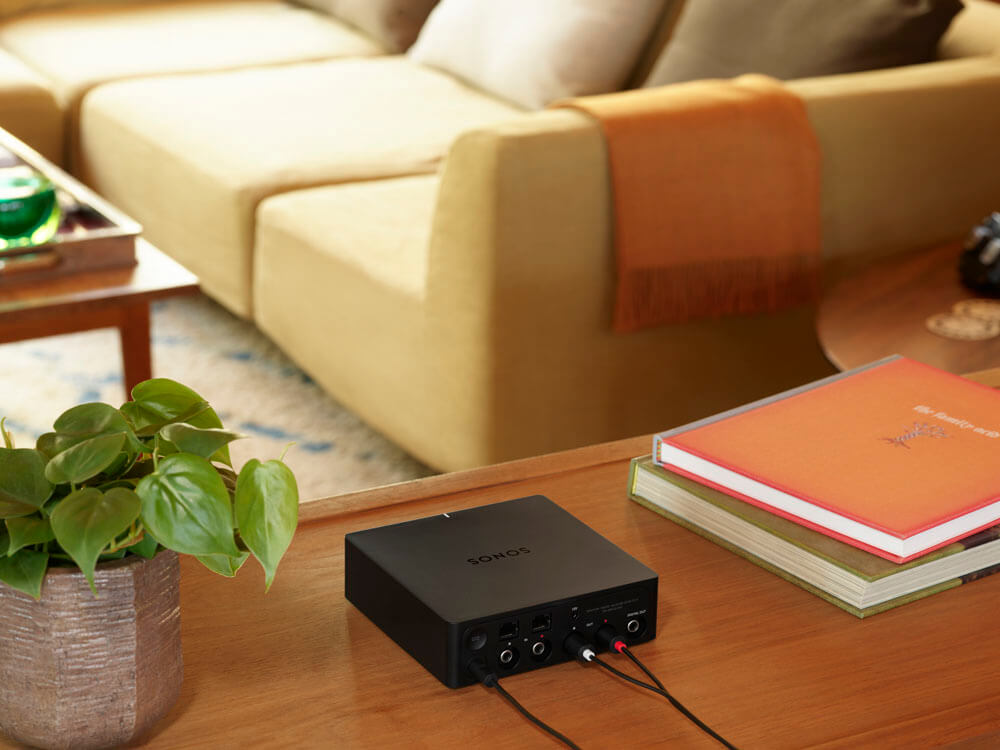 The new Sonos Port uses your internet network through either Wi-Fi or ethernet while connecting to your chosen amplifier is done so by optical or phono connectors. 
Set-up only takes a few minutes, and control of the Port takes place in the simple, yet intuitive Sonos app. The app can be downloaded on a wide range of smart devices and is available for use on iOS, Android and Windows desktop platforms. 
The new Sonos Port will also sync with any other Sonos speakers on the same network for a multi-room music experience to fill your home with the joy of music.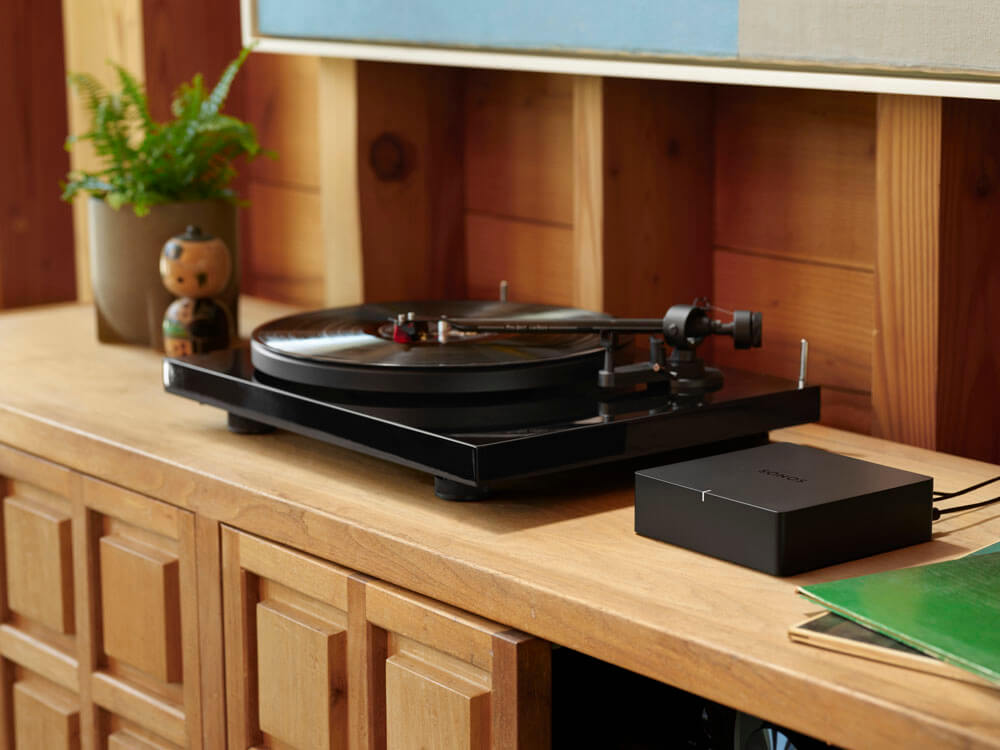 The Sonos Port modernises any Hi-Fi with wireless connectivity and also breathes a new lease of life into your physical music collection. 
Connect any CD player, turntable or tape deck to the input terminals and set your classic formats free by casting their audio to any Sonos speaker in your home. 
The Sonos Connect's processor and DAC were not optimised to take advantage of the hi-res audio gradually being made available to listeners from music streaming services. But the replacement Sonos Port could make up for these shortcomings with its higher processing power. 
With an updated DAC the Sonos Port will extract every last detail for your Hi-Fi to deliver a performance full of great rhythmic structure and breathtaking clarity.
Easy to set-up, simple to use and rewarding to listen to, the new Sonos Port is set to be a worthy successor to the Sonos Connect.
If you are interested in learning more about the Sonos Port, or any of the newly revealed Sonos products, please be sure to see our other blog posts or feel free to speak with one of our friendly customer service advisors.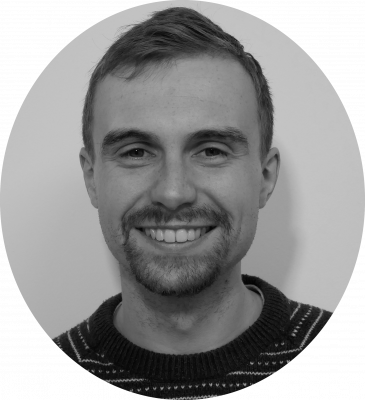 By Tom, Sales Team Member
---
Learn More
Sonos Speed Dating: Get to Know the New Sonos Amp in 3 Minutes or Less >>
Sonos in 2019: What's coming? >>