The Sonos App is updated with new 'Recently Played' feature
A new feature to the My Sonos tab is here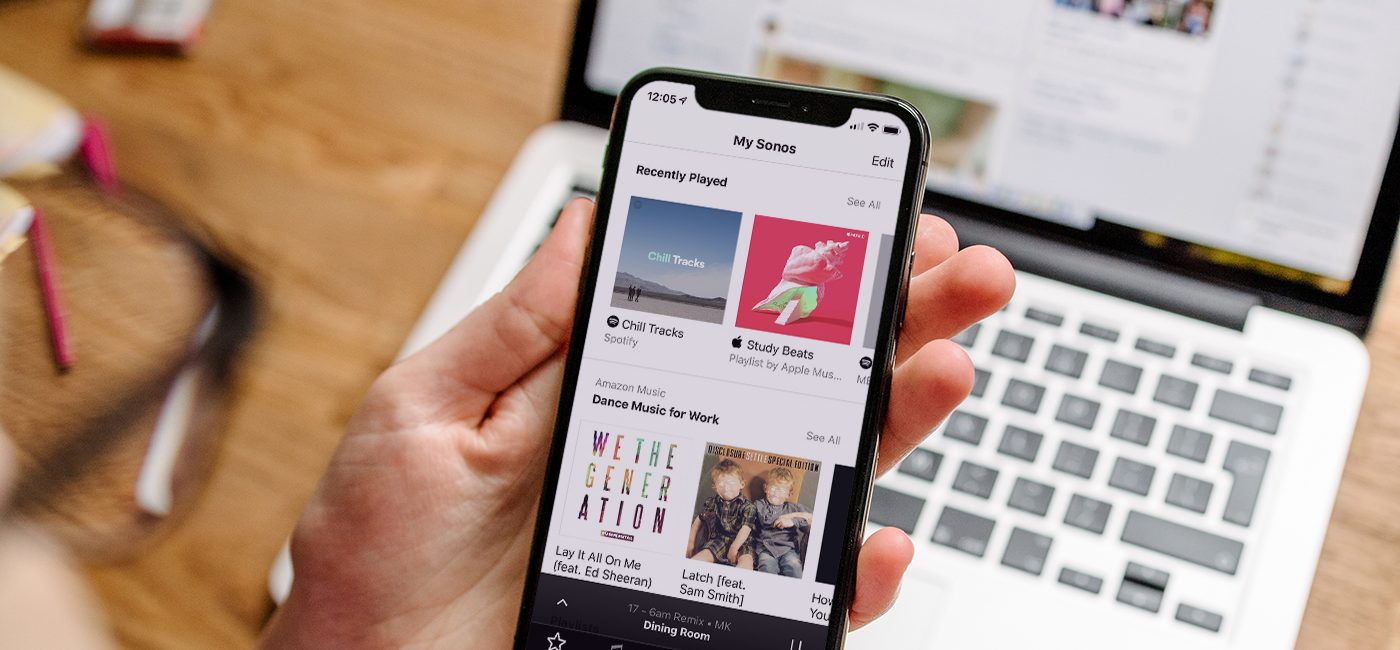 Find your most recently played music in an instant
The Sonos App has undergone a nice little update today where all your recently played content can be found quickly from the My Sonos tab.
This feature is ideal, for example, if you've listened to a playlist or track recently and can't remember what it's called!
To enable the Recently Played feature, follow these simple steps on the Sonos App:
Open the Sonos app and ensure your system is running the latest software update
Tap the bottom right tab "More"
Select Settings
Then select "My Sonos Settings"
Toggle Recently Played on
We think this latest addition adds to the functionality of the My Sonos tab and is likely this tab becomes useful for even more customers.
My Sonos is also great for saving any particular playlist, album, radio station etc. That means if you listen to Spotify's weekly playlist "New Music Friday" for example, you'll never need to go through menus or search for it ever again!
Updated Sonos Privacy Policy
Sonos has also stated that the Recently Played feature needed to result in an update to the Sonos privacy policy. Here's the official statement from Sonos:
"To support this feature—as well as other upcoming features—we are updating our Privacy Statement. Should you choose to use the new features, these updates allow us to access the information necessary to make them possible."
We're excited to see what the "other upcoming features" are too, and if you'd like to be the first to know what they are, be sure to sign up for our e-newsletter at the bottom of the page!
Lean More?
The Complete Beginners Guide To Sonos
What devices can you use with the Sonos App?