Sonos update 12.1 brings a simpler set up, Alexa routine support & more
Check out these new features on the Sonos App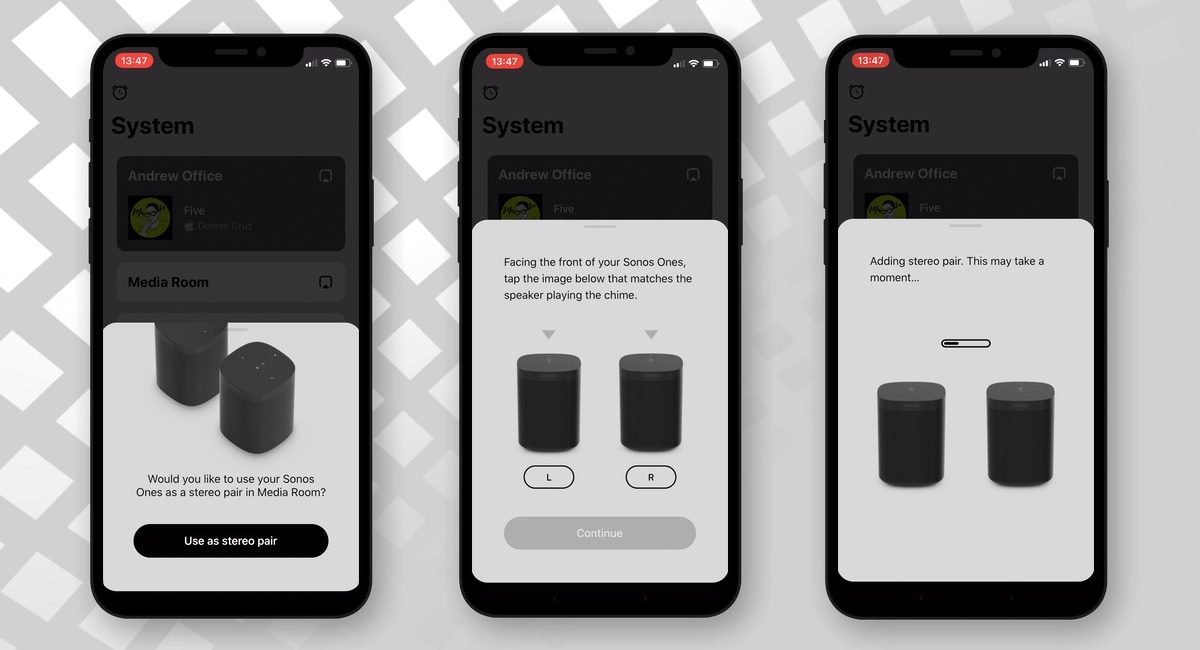 Sonos add some great new features in latest version of app
The Sonos S2 app has already impressed us with some great new features such as a refreshed menu system and a background that complements the album artwork.
However, this latest update (Version 12.1) is definitely worth talking about as there's some great new additions, outlined below.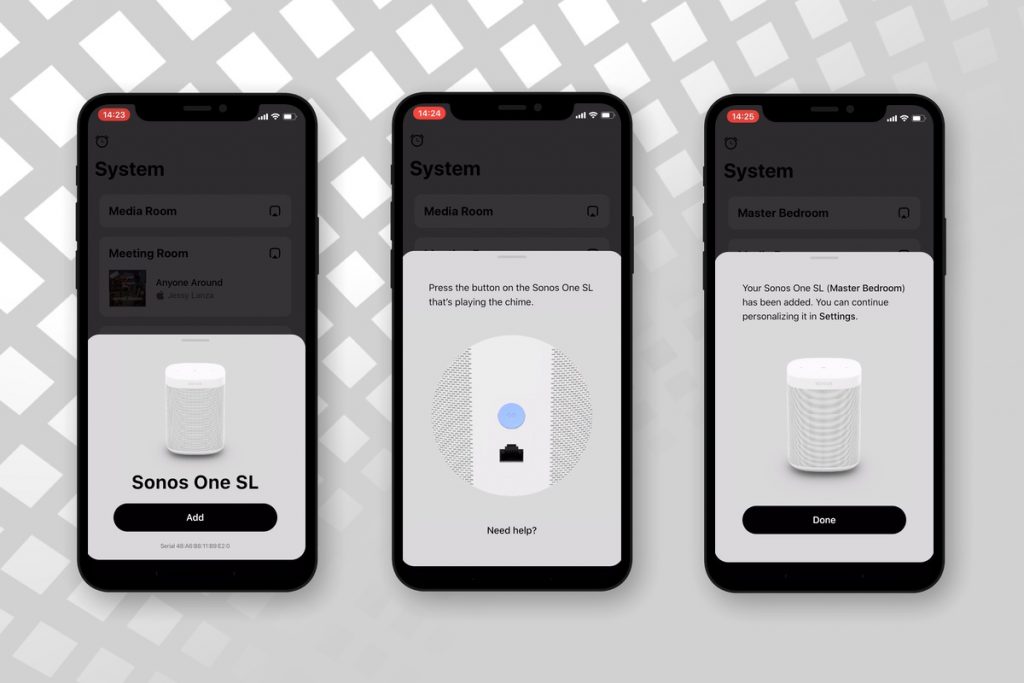 Sonos have worked hard over the years to provide users with a slick set up so you can get the music playing as quickly as possible. They've turned it up a notch and now, you will get an automatic prompt when it's detected a new Sonos speaker in your system and you can start set up without needing to start it manually in the settings. 
You'll also get an image which reflects which speaker you are setting up, to reassure you you're on track.
There's also simpler set up both when you are setting up a stereo pair or as rears to a Sonos soundbar, as you only need to tap the speaker that you are assigning as the left speaker.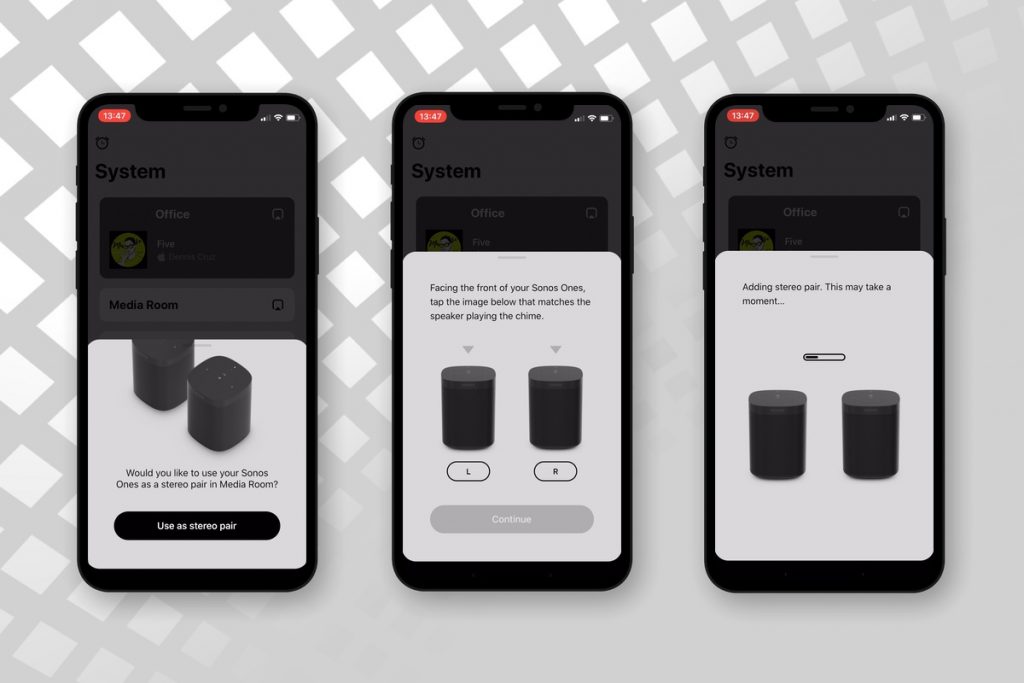 The intention is to provide less text and a quicker, simpler and more slick set up and Sonos have definitely tidied things up.
See what features you're missing out on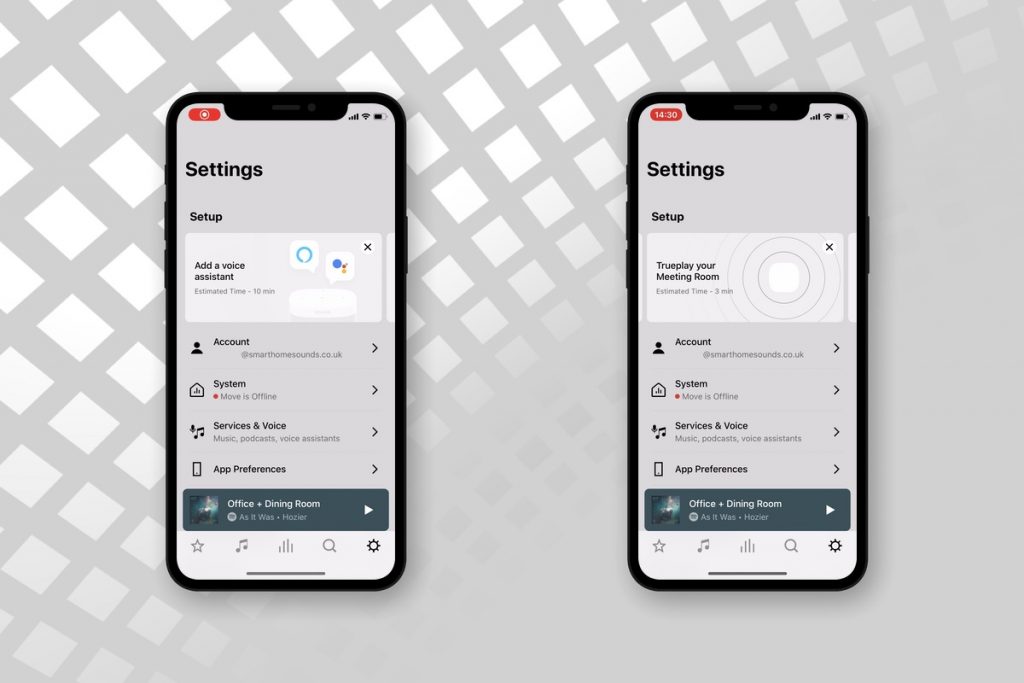 If you head over to the Settings button on the Sonos app, you may see some grey tiles at the top of the screen alerting you to some features you might not have taken advantage of yet, such as TruePlay tuning a room or adding voice control. 
If you tap on the tile, it will then take you to the set up and even show you how long the set up takes on average. 
We've been told by Sonos, if these tiles are greyed out, it might prompt you to update the app again just to ensure you're on the very latest version of the app. 
Know if there's an outage on your music service
No longer will you need to play detective if your music service has experienced a national outage as the Sonos app will show a banner at the top, if it has. 
More Sonos speakers get 5 ghz support
The Sonos One, One SL, Five and Sub Gen 3 joins the Move with compatibility with 5 ghz routers. 
If you have a dual-band WiFi router with a 2.4 ghz and 5 ghz mode, you would previously have needed to use the 2.4 ghz but now you can put these speakers on 5 ghz.
This is more common with super-recent routers so it's great to see Sonos add support for this.
Voice-enabled Sonos speakers now work with Alexa routines
Your Sonos One, Beam, Arc and Move speaker can now feature part of an Alexa routine so for example if you give a single voice command to Alexa such as Alexa, Good Morning, this could involve your Sonos speaker playing some music alongside your lights coming on and curtains opening. 
How do I get the update?
First, make sure you are running the S2 app (gold background in the app store). It should automatically prompt you that a software update is available or if you've selected Automatic updates you should already have these new features.
But if you wanted to manually check, you can go to Settings > System > scroll down to System Updates > Check for Updates 
Interested in adding to your Sonos system?
We offer an extended 6 year Sonos warranty, free delivery, interest free pay monthly options, VIP loyalty scheme and 30 day hassle free returns with every Sonos purchase.