Sonos Outdoor Speakers by Sonance Review
Our thoughts on the new Sonos Outdoor Speakers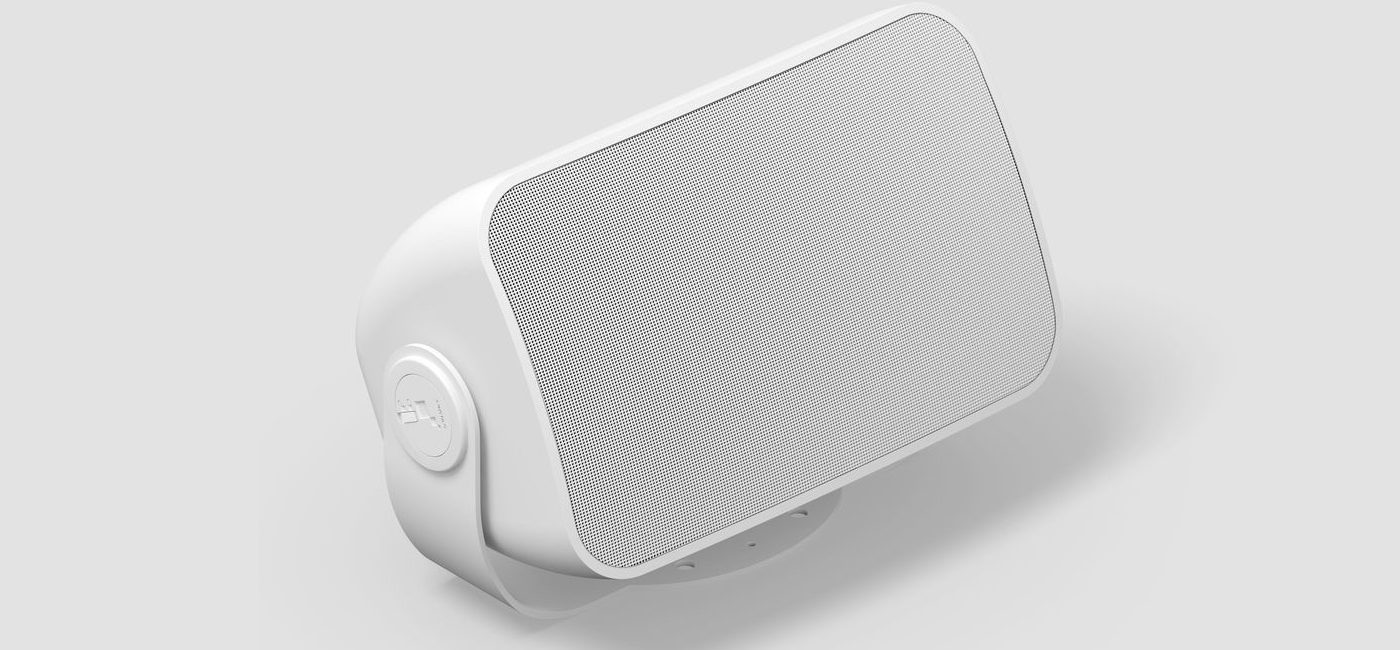 Here's what we think about the all-new Sonos Outdoor Speakers
Summer is finally here. That means we're going from cosying up indoors to enjoying the great outdoors in our gardens, patios, balconies and other outdoor areas of our home.
Hopefully, we can all agree that music fills a space with atmosphere and where better to enjoy it than in the comfort of your own garden in the sunshine!
With the release of the Sonos Move in 2019, Sonos already has a portable speaker option that uses a rechargeable battery, but for those of you looking for a more permanent solution that sounds more powerful than any portable speaker can achieve, then keep reading.
The Sonos Outdoor Speakers form part of the series of passive speakers released in 2019 named Sonos Architectural, consisting of also a pair of in-wall and in-ceiling speakers.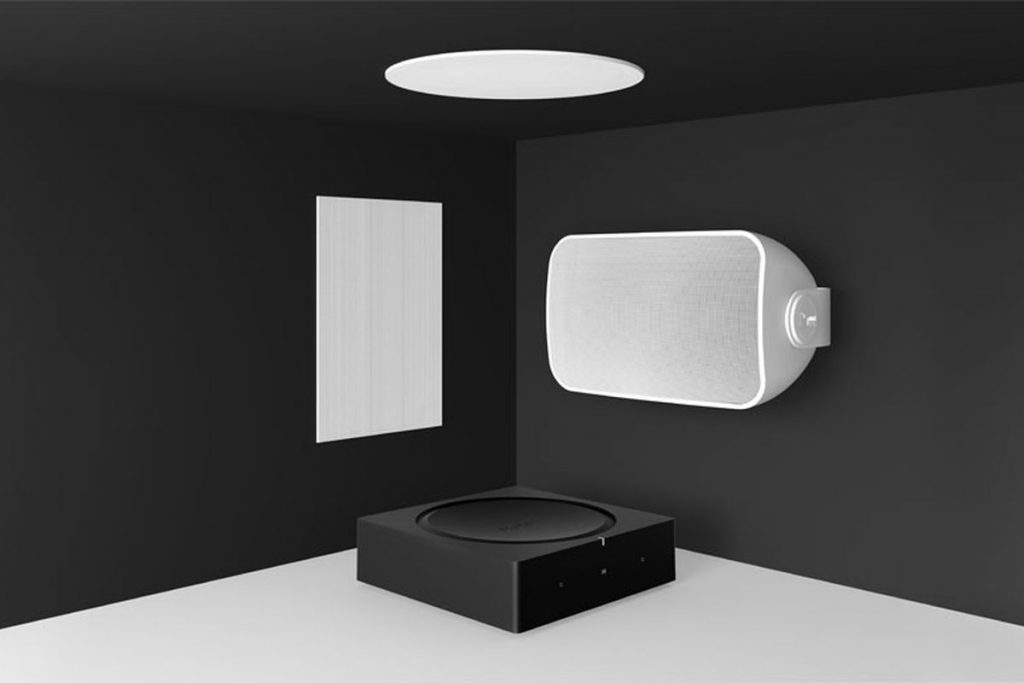 Sonos had little experience in creating speakers fit for the outdoor environment, so they collaborated with one of the US' largest and most prestigious outdoor speaker manufacturers, Sonance to produce a weatherproof speaker that can withstand humidity, water, salt-spray, heat and even UV rays and freezing temperatures - perfect for the UK's unpredictable climate!
In contrast to indoor speakers that are designed for the sound to bounce off walls, the Sonos outdoor speakers have been custom-designed for an outdoor environment so they can throw the music further than a traditional wireless speaker.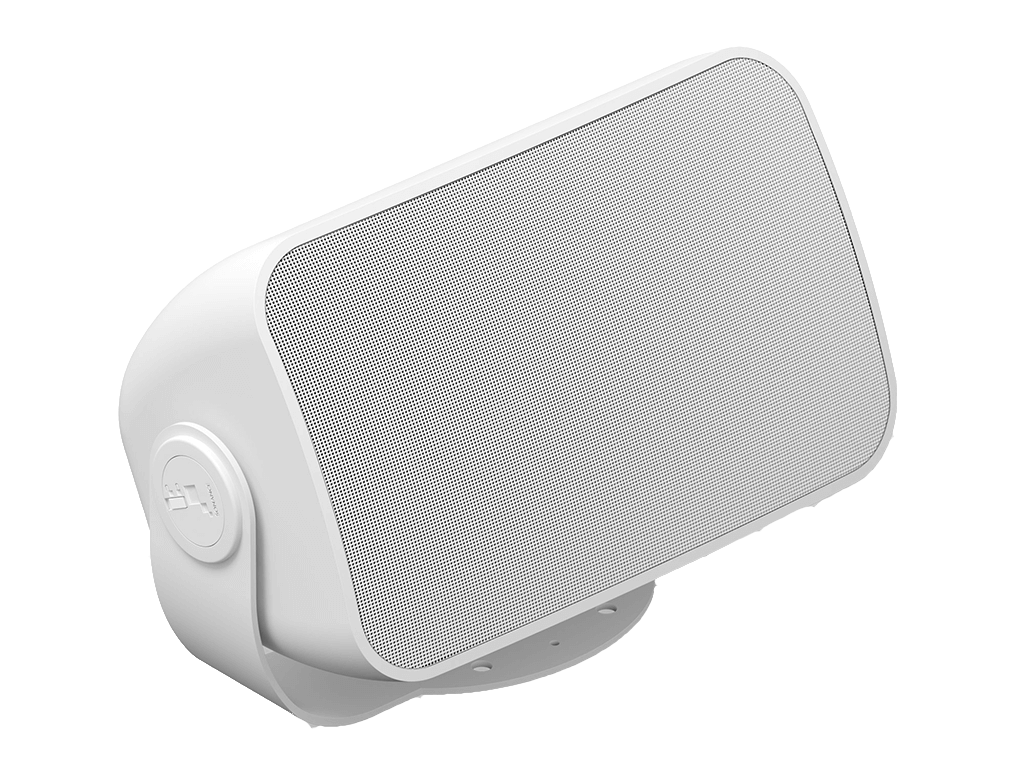 They've also been optimised for use with the Sonos Amp, so you'll be sure you're receiving the Sonos sound quality they are renowned for. The components of the outdoor speakers can be matched with the requirements of the Amp so there's no worrying about whether the outdoor speakers would be right for your Amp.
Sold as a left and right stereo pair for £799, they also include pivoting FastMount wall brackets to direct the sound to your preferred location. They can be installed flush against a wall, in a corner, under an eave or even on to a pole. They can also be horizontally or vertically oriented to your preference.
Sonos Outdoor Speaker set up
As the Sonos outdoor speakers are passive, they require an external amplifier to power them via speaker cable. You can power them with any traditional amplifier, but they have been designed to work seamlessly with the Sonos Amp for an authentic Sonos experience.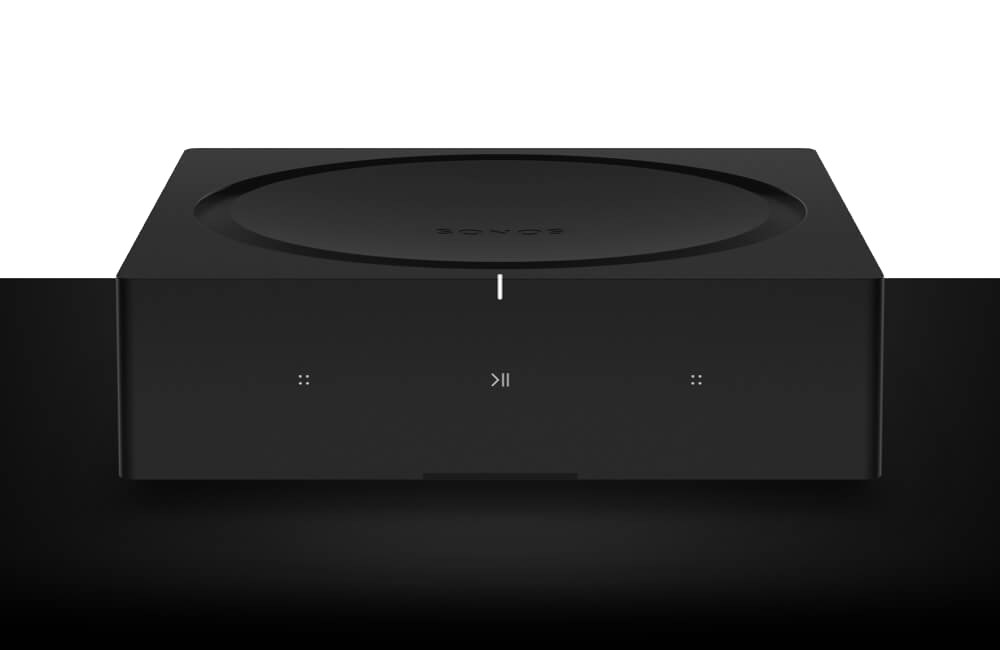 Similar to how you would wire ceiling speakers to an amplifier, you would wire these up using dedicated speaker cable running from the speakers themselves to the Amp. Do bear in mind, that outdoor speaker cable should be used to provide the best protection.
You can even wire more than one pair of these outdoor speakers to a single Sonos Amp (up to 3 pairs in fact), should you wish to get audio to more than one area of your garden.
We would recommend positioning your Sonos Amp in a garage or in a cupboard that runs along an exterior wall for easy access to the Sonos outdoor speakers and a shorter cable run, saving you cash.
Just ensure your Amp is in an area where it can receive a WiFi signal as the instructions you send on the Sonos App will be sent to the Sonos Amp as opposed to the outdoor speakers.
Controlling Sonos Outdoor Speakers
Once your outdoor speakers have been connected to Sonos, you'll be able to listen to your favourite music streaming services from your phone or tablet, whether that's via Spotify Connect, Airplay 2 (if using with Sonos Amp and from an Apple device) or the Sonos app itself which supports more than 60 other streaming services.
Or if you have any smart speakers such as an Amazon Echo Dot or Google Home Mini, you can even ask your voice assistant to start playing your favourite music on your outdoor speakers.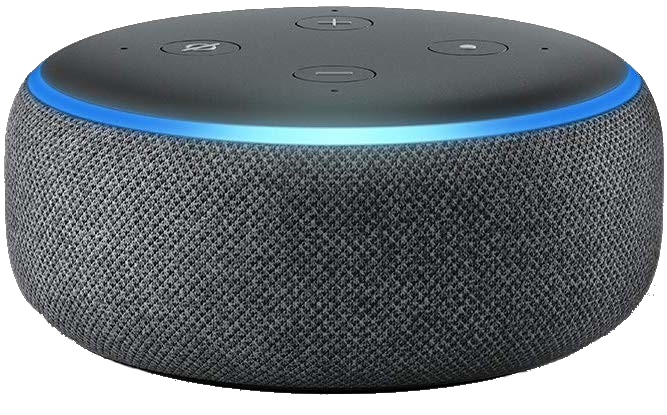 These will form a dedicated outdoor zone, and if you're an existing Sonos user, can be grouped with your wider Sonos system or remain completely separate at any time, thanks to the flexibility of the Sonos app.
They are supplied in white as standard but come with a spray-paintable grille - just ensure you're using a weatherproof outdoor paint from a spray gun and always make sure the grille is detached from the speaker before painting.
Are the Sonos Outdoor Speakers worth it?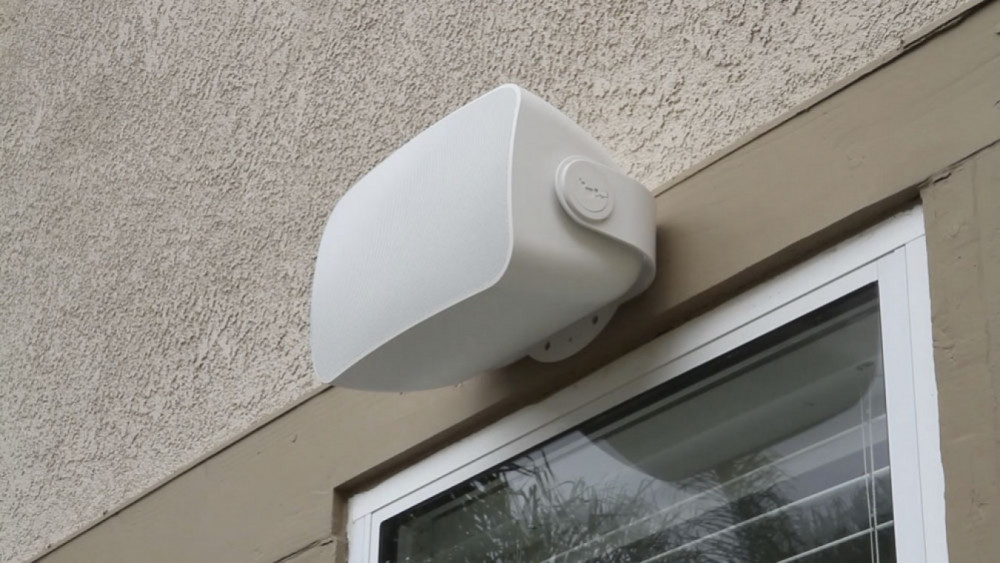 If you are looking for a permanent outdoor audio solution for your garden, the Sonos Outdoor speakers will provide you with crystal-clear sound for years to come.
Sonos and Sonance have combined their expertise to deliver an exceptional outdoor speaker to the market, with all the advantages of the Sonos multi-room ecosystem.
We acknowledge this is not a cheap solution as the Sonos Amp and pair of outdoor speakers will set you back £1398, but if you're willing to invest this kind of money, the sound quality you get goes far beyond the cost of them.
Sonos Outdoor Speakers Alternative
If you're on a budget but still want to take advantage of the Sonos ecosystem, then we have the perfect alternative for you.
The Bowers & Wilkins AM-1s at £450 a pair so sits just outside the £1000 mark when using with a Sonos Amp. These are amongst the most popular outdoor speakers used by our install team, and they look similar in design to the Sonos outdoor speakers.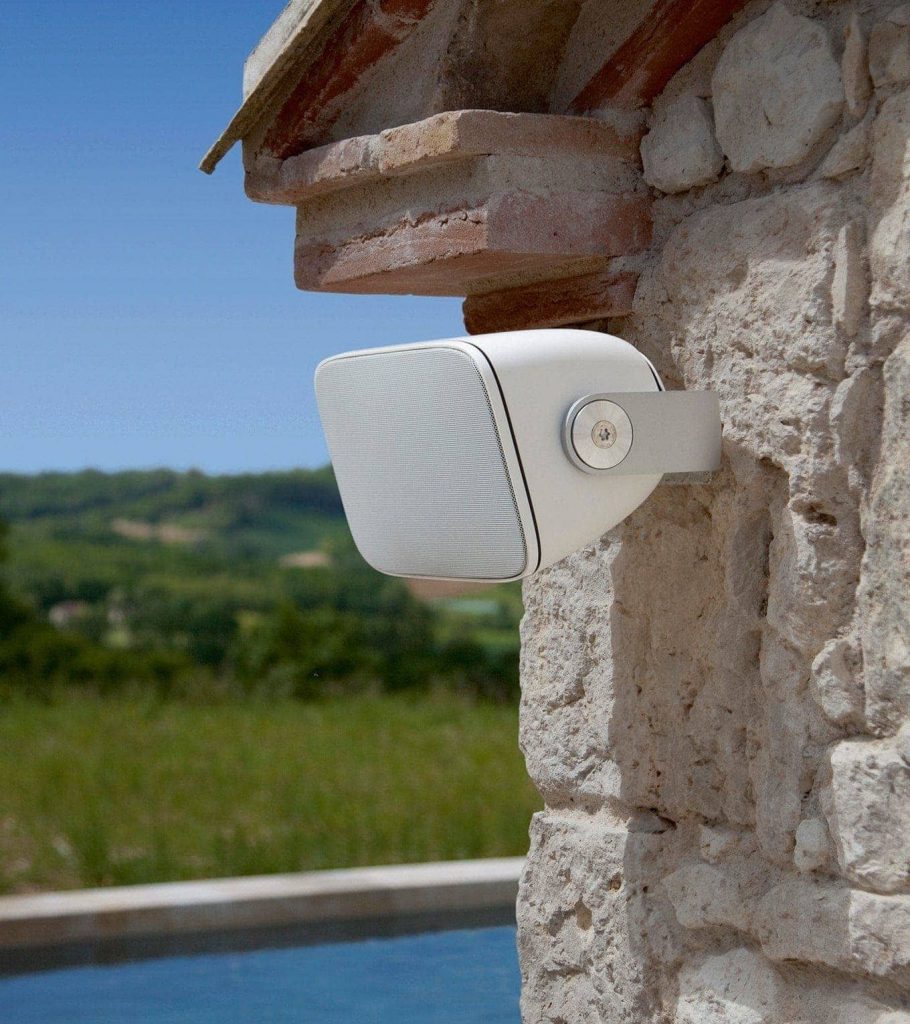 Produced by one of England's most loved audio brands Bowers & Wilkins, the AM-1s produce top-notch sound, expected from speakers much higher than this price bracket.
They are completely weatherproof, and the material of their cabinet is resistant enough so they will look the same as when you bought them.
They also come with a colour choice of black or white to suit your outdoor aesthetics.
Bowers & Wilkins engineers have designed a clever auxiliary bass radiator to give extra low-end punch over background noise such as rain or noise from neighbours.
We were impressed with these AM-1s and certainly gave the Sonos outdoor speakers a run for their money.
---
Quick links
Sonos Amp & Outdoor Speakers Bundle >>
Bowers & Wilkins AM-1 Outdoor speakers>>
Sonos Amp & Bowers & Wilkins AM-1 Bundle >>
---
Get in touch!
Are you looking to install some speakers in your garden? Get in touch and speak to one of our specialists who can give you personal advice to get the most out of them.