Marshall Major IV Headphone Review - Will They Rock Your World?
We review the Marshall Major IV headphones, check out their in-built feature and see if they're right for you!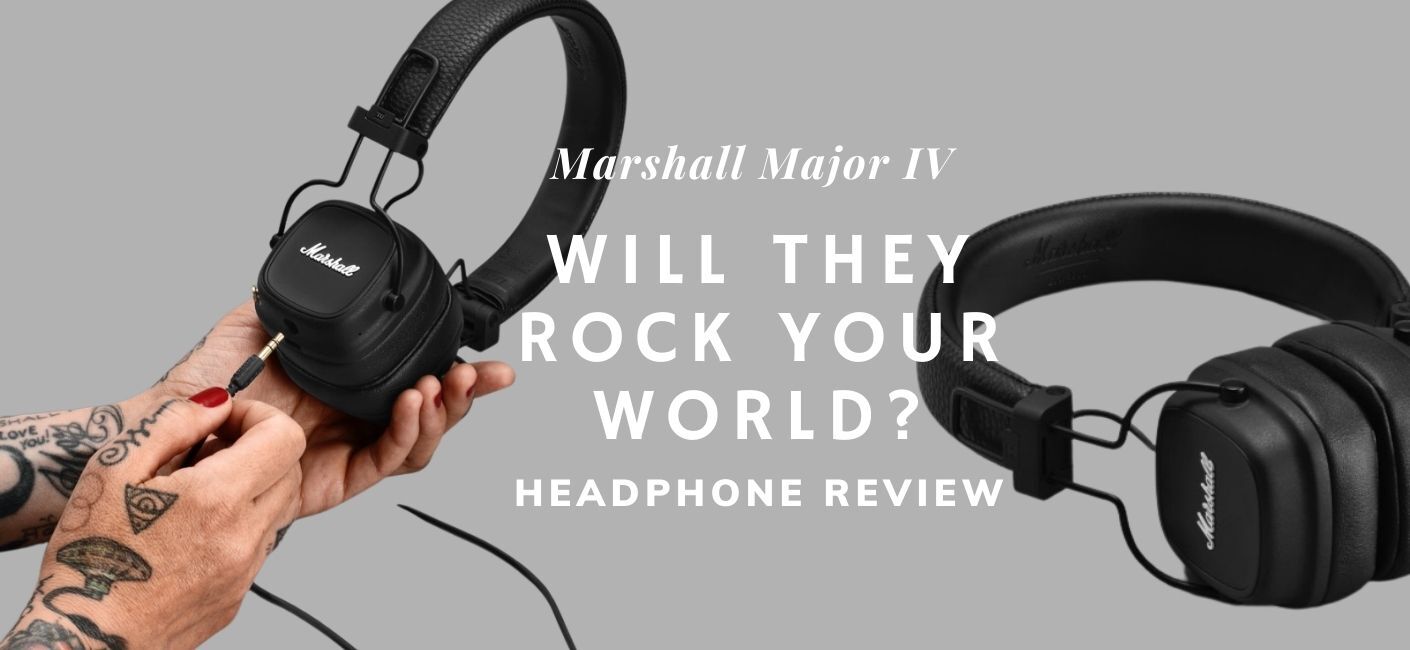 Everything you need to know about the MArshall Major IV headphones
It's been just over a decade since the renowned amplifier brand Marshall released their first headphone set: The Major. Since then, they've become a whole lot more refined with the addition of some really sought after features, but one thing which has stayed the same is the punky on-ear design we all love! The Marshall Major IV on-ear headphones are the first Marshall headphones to be released in 2021 and with a price tag of £129.00, what's not to love?
What we love
✔️ 80 hour battery life
✔️ Wireless charging
✔️ Edgy Look
At a glance
• Brand: Marshall • Price: £129 • Connection Method: Bluetooth • Battery Life: 80 hours •
Best For
Those who love to share their music or travel! The pocket-friendly price tag and extended battery life puts these headphones at the top of the list for students looking to maximise their budget.
---
Top Features 
Battery Life

The 80 hours of battery life is a really impressive feature, especially for a busy commuter who doesn't want to put the morning on hold to charge up a pair of headphones. In the unlikely event, you're stuck for 80+ hours without access to a charging base, you can still use the headphones with a wired connection to not render the headphones completely useless! Preferably, keep your charger close by as you'll receive an impressive 15 hours of battery from only a 15-minute charge!  
Sound Quality

80 hours of battery life is all well and good, though the sound needs to match this impressive charge. The Major IV has Custom-tuned dynamic drivers bringing powerful bass, smooth mids and impressive treble for a rich, balanced sound. While they don't offer noise cancellation, the Major IV does offer an immersive listening experience. We would have happily given this product five stars for sound when compared to others at this price range as we were very impressed with the sound quality and value for money. Though when compared to the more pricey headphones on the market, we'd have the keep the rating somewhere in the middle.
Control

Marshall always like to give you a quirky button for easy functionality. With the multi-directional control knob (a signature design for Marshall), you can play, pause, skip and adjust the volume of your device as well as power your headphones on or off. This removes the need to fiddle with your phone to pause a track - there's nothing more annoying!
Comfort

Comfort is key and Marshall understands this, ensuring the on-ear cups are soft and gentle, perfect for long time wear. Aesthetics are a top priority, with a mixture of vinyl and pebbled faux leather promoting the edgy look Marshall are known for. On-ear headphones tend to be less comfortable over a longer period of time, sometimes causing ear fatigue. However, the Major IV aren't designed to sit tight to the ear and pass our comfort tests.
Extra Features We Love!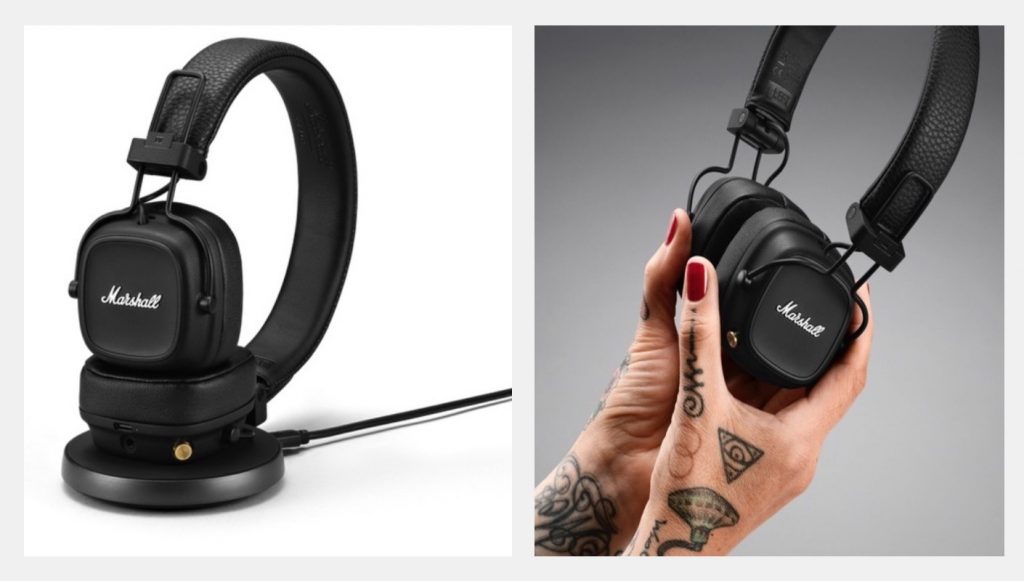 Charging has never been easier and neater with the sleek wireless charging stand, complimenting any side table.
Audio Sharing is another unique feature that is ideal when travelling with a friend, just plug your friend's headphones into yours to share the music you love!
The Marshall Major IV carries the signature style we know and love from the brand and we love the collapsible design for taking them on the go.

Verdict

Thanks to the very impressive 80+ hour battery life, quick charging feature and fantastic value for money as well as much more, these headphone are getting a solid 4-star rating from us!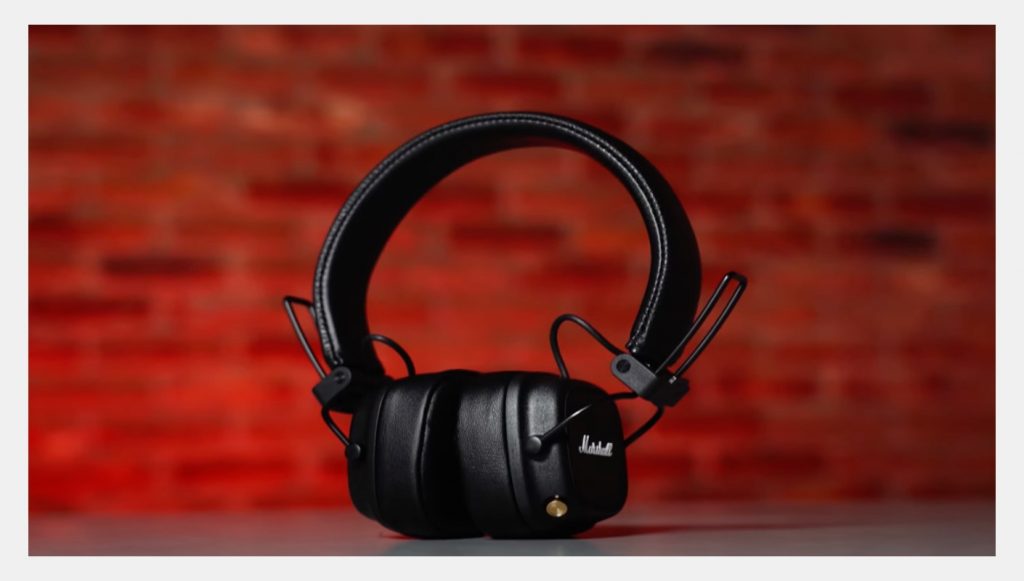 At this price point, we're finding it hard to criticize these headphones, they offer a cool and comfortable design, Bluetooth 5.0 connectivity with a warm, rich sound we'd expect from a punky, metal rock band.  If you're really looking to maximise every penny of your budget, these are a great buy overall. 
Are these headphones right for you? If you love to play around with the EQ settings or you need some level of noise cancellation you might want to have a look at some other options available such as the SONY WH-1000XM3 as sadly the Major IV doesn't integrate with an app for those extra controls.
If you're a busy person on a tighter budget looking for some stylish headphones you can grab and go, these could be for you! The collapsable design is the perfect pocket fit and for just £129, could we really ask for more?