Bluesound Speakers: 5 Reasons to Consider
What makes Bluesound different from all the rest?
what makes Bluesound a great Home Audio Solution?
Wireless speakers offer ultimate convenience for music playback. No longer is there a need for stacks of CDs, as all of your favourite songs are available from a host of music streaming services, at the touch of a button.
As a result, many of us are ditching our bulky Hi-Fi systems in favour of wireless speakers. But with an overwhelming range of models, specs and prices to consider, finding the right one presents today's buyer with a minefield of choice.
The ideal wireless speaker should sound superb, be easy to use and represent excellent value for money. Thankfully, Bluesound has a range of speakers and devices to fulfil such demanding criteria.
But with so many tricks up the sleeves of the speakers and streamers Bluesound offer, we've narrowed down the five most significant reasons why we love the Canadian brand and its products.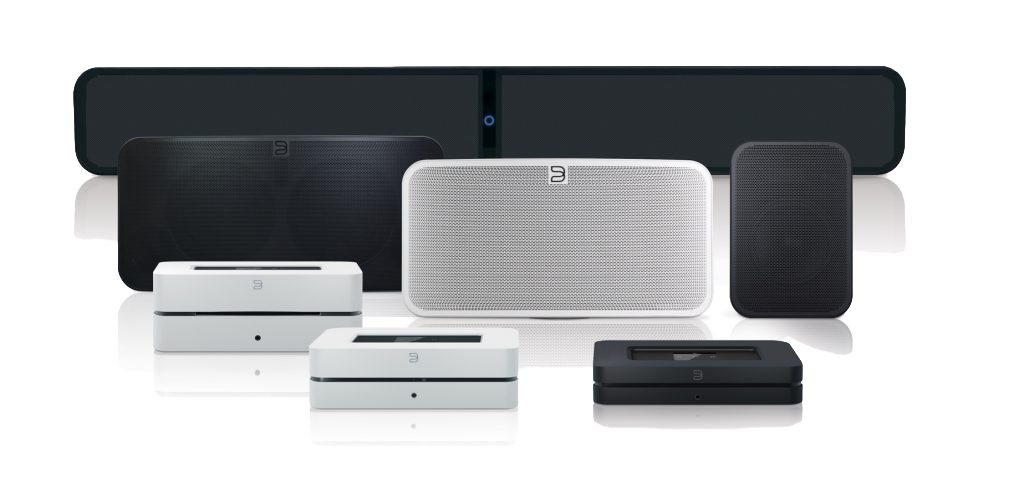 1. Designed for Music Lovers by Music Lovers
If you don't accept compromise when it comes to sound quality, you will be pleased to know that the engineers at Bluesound are firmly on your side.
The collaboration at Bluesound between music industry professionals and sound engineers has resulted in a range of devices that successfully marry the convenience of wireless music with lossless audio.
With the ability to play almost every digital audio file under the sun, including MP3, WAV and FLAC, the Bluesound line-up doesn't hold any prejudice against your chosen audio codec.
The Digital to Analogue Converter employed in all of Bluesound's products is ready to extract every last remaining detail from your digital music collection, regardless of their bit rate.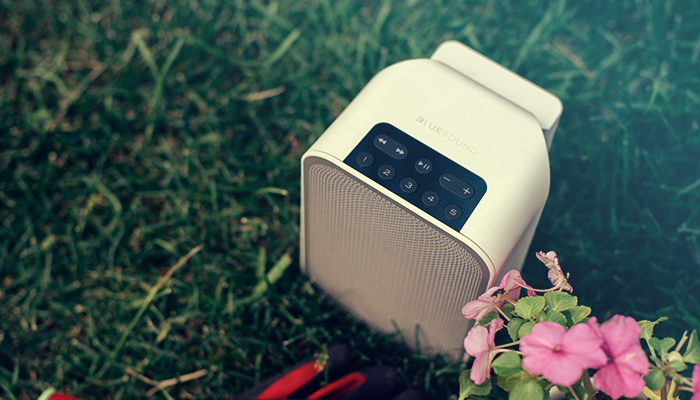 Bluesound has consulted audio giants NAD Electronics and PSB Speakers for their expertise in gifting the 2i range with acoustically-matched amplifier and speaker components.
The result is a perfectly harmonious and fluid performance full of authority and rich, luscious detail. All of which is free from distortion, of course.
Bluesound's speakers and streamers deliver a new level of realism to your music. But we cannot deny that the ultimate listening experience is to hear the artist live, before you.
However, as this is far from a practical solution, we are impressed that Bluesound's solution may well be the next best thing.
2. Studio-Quality Sound in your Home
Have you ever imagined what it would be like to hear your favourite artist as they cut their next big hit in the recording studio? Thanks to Bluesound, the dream is now a reality.
Every Bluesound speaker and player, from the baby Pulse Flex 2i speaker to the Powernode 2i smart amplifier, is ready to move you and your music idols closer together through the power of MQA-enabled technology.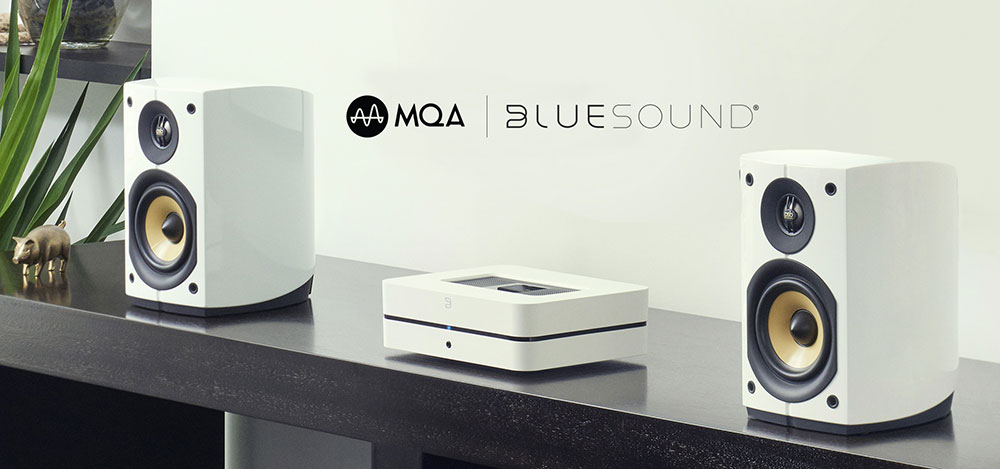 MQA (Master Quality Authenticated) audio allows you to experience the exact sound as captured by the master recording during an artist's studio session.
We love this feature because it demonstrates that Bluesound is passionate about delivering music to listeners in the purest form possible.
As hi-res and MQA file formats become commonplace, Bluesound offers a futureproof range of players to enjoy the freedom of wireless music with careful consideration to preserving sound quality.
3. Excellent Connectivity
The beauty of wireless audio means it should be precisely that - wireless! Nobody wants to be hampered by cables, which is why Bluesound have ensured that their 2i range is ready to connect you and your music without any limitations.
Capable of internet connection by Wi-Fi or ethernet, the Bluesound 2i line-up can access hundreds of tracks from streaming services from the likes of Deezer, Spotify and Tidal.
And for those of us who have amassed extensive digital collections from downloads and ripped CDs, the Bluesound system can read audio files from a networked storage device.
But for those wishing to play content directly from their mobile devices, the Bluesound range is Apple Airplay 2 enabled and further implemented with state of the art aptX HD Bluetooth.
This codec is capable of 24-bit audio transmission and demonstrates that the 2i line-up can deliver wireless audio without any sacrifices to sound quality when utilising Bluetooth.
And in the case of the Pulse Flex 2i, listeners are offered the ultimate advantages of premium sound and portability.
We love the idea of chilling at the park with friends on a sunny day, enjoying tunes streamed to this excellent speaker from our favourite music service's mobile app.
4. Easy to Control
Using the Bluesound 2i range couldn't be simpler, especially given its unique BluOS operating app available for iOS, Android and desktop devices.
This intuitive app allows you to stream different music to all of your Bluesound devices, or group them for a seamless multi-room audio experience around your home.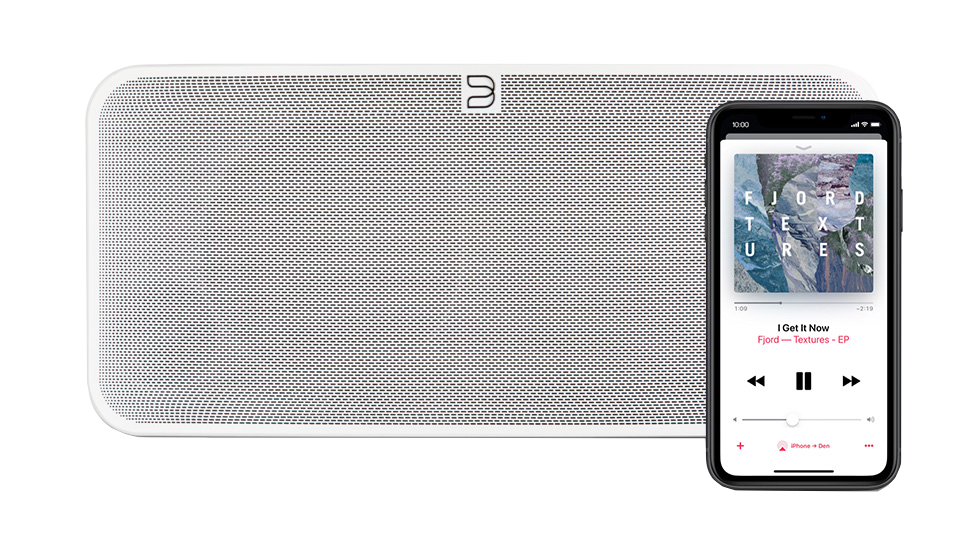 But in a world where many of us are aiming to limit our screen time, Bluesound can also operate hands-free via voice activation.
Users of Amazon Alexa can sync their Bluesound devices with an Echo for even easier operation, whereas Apple's Siri assistant can is accessible through Airplay 2.
Meet the Bluesound 2i Range
For these five reasons alone, it is easy to see why we love Bluesound. And we are confident that you will like them too.
And with a range of wireless speakers and streamers promising exceptional ease of use, coupled with outstanding audio quality, Bluesound has a speaker to satisfy even the most critical listener.
Whether it's in the form of their smart speakers, soundbars or smart amplifiers, there is a Bluesound device to suit every application, and one to accommodate all budgets.
But now that you are aware of the research and technology contained within each Bluesound product let us take a closer look at each component in the 2i range.
Bluesound Pulse Flex 2i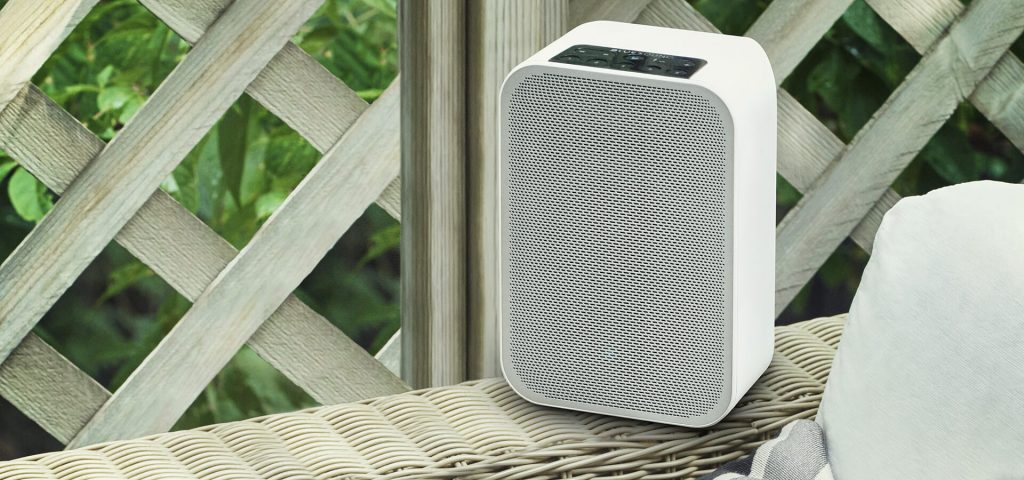 Despite being the baby of the Bluesound family, the Pulse Flex 2i is an excellent introduction to the Bluesound ideology of coupling great sound with superb wireless connectivity.
The Pulse Flex 2i offers a very musical performance on its own, but when stereo paired with a second Pulse Flex 2i, the reward is an authentic stereo listening experience.
And don't forget to attach the optional battery pack to the rear of the Pulse Flex 2i for a portable music experience that knows no boundaries!
Bluesound Pulse Mini 2i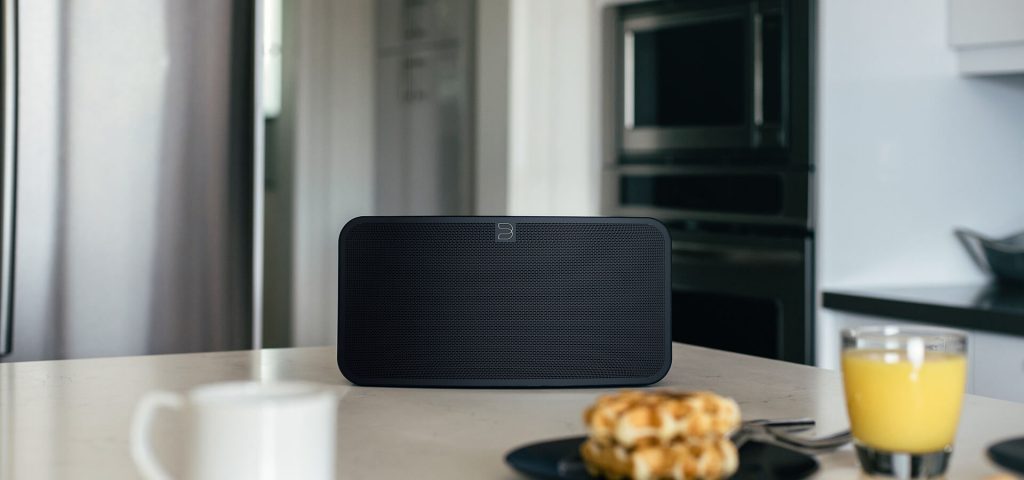 For those looking for a dedicated wireless speaker that can offer a big sound, yet is compact enough to fit into tighter spaces, look no further than the Bluesound Pulse Mini 2i. 
Offering accurate stereo sound from one unit, the Bluesound Pulse Mini 2i promises excellent performance and a truly versatile wireless audio experience to match. 
Bluesound Pulse 2i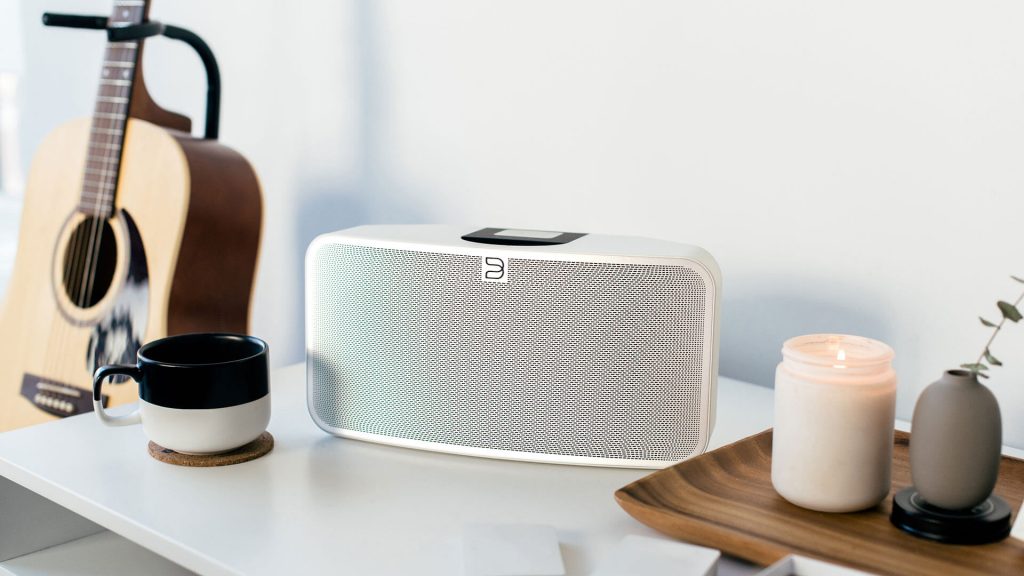 Bluesound's flagship Pulse 2i streaming speaker has no room for compromise over sound quality and is ready to satisfy even the most discerning listener. 
Comfortable filling larger spaces with rich stereo sound, the Bluesound Pulse 2i proudly bears the very best amplifier and speaker technology that Bluesound has to offer.
Bluesound Soundbar 2i & Pulse Sub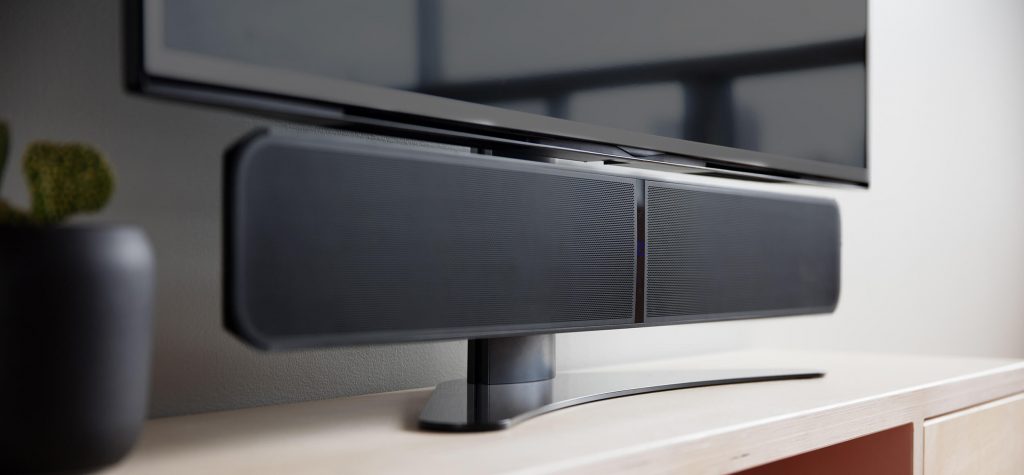 We all firmly believe in hearing music in its very best form. But why do so many of us continue to endure the dismal flat sound quality from our TVs? 
Bluesound has addressed this problem with the release of their Pulse Soundbar 2i, bringing the magic back to your favourite films and TV shows. 
A pair of Pulse Flex 2i speakers also make the ideal companion for providing rear surround channels when paired with the Pulse Soundbar 2i in your home cinema. And don't forget to consider a Bluesound Pulse Sub for that added extra thump, too! 
Bluesound Node 2i
With a vast pallet of music available from a host of streaming services, have you ever wished that you could upgrade your treasured Hi-Fi with streaming capability?
If this sounds like something you have considered, then the Bluesound Node 2i can futureproof your stereo system with this simple to use and intuitive audio streamer. 
Bluesound Powernode 2i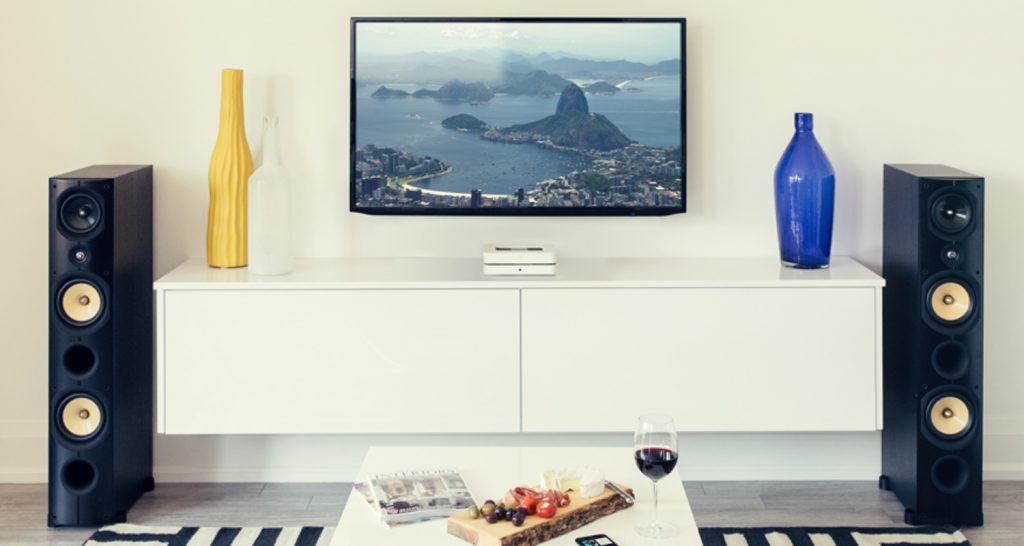 The Powernode 2i is closely related to its Node 2i streamer sibling but features an on-board amplifier for driving your speakers of choice.
Recently revised by Bluesound's engineers, the Powernode 2i now features an uprated 32bit/384kHz DAC for an even higher resolution of playback, which is complemented further by the on-board 60 watt-per-channel amplifier.
Two dedicated inputs allow for the connection CD players and turntables, whereas the newly added HDMI Arc port enables the playback of TV audio and Dolby Digital content.
The entire Bluesound range offers a world of possibilities for music lovers to stream music on the go and at home, with further options for immersive surround sound and modernising their existing stereo systems with future proof technology. 
When using them on their own, or together for a multi-room music system, each Bluesound smart speaker and streamer is suited to both the dedicated audiophile and the general listener, with an smooth control app and ecosystem to match.
If you would like to learn more about the Bluesound 2i range, check out our website, or feel free to contact the friendly sales team at Smart Home Sounds. 
---
Learn More
The Ultimate Guide to Wireless Speakers in 2019 >>
Sonos vs Bowers & Wilkins Formation - Which is right for you?