3 Easy Steps to get 0% Finance on your next Sony TV
Find out how easy it is to get 0% interest-free credit on your Sony TV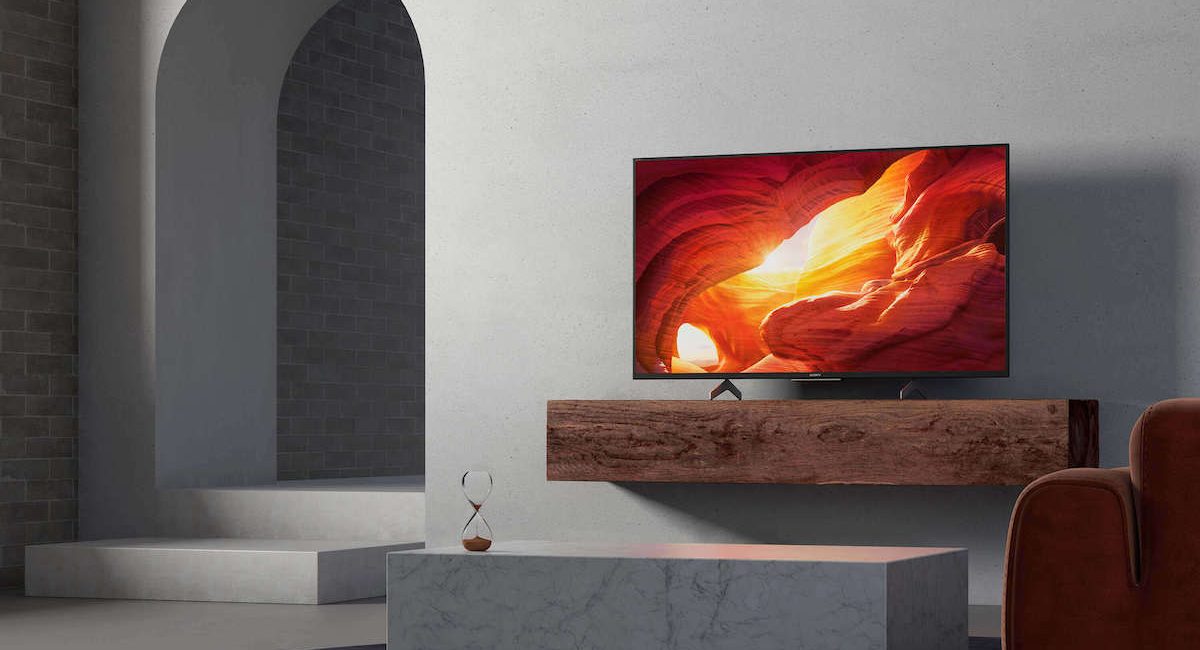 Up to 12 months interest-free credit available on all Sony products over £390
At Smart Home Sounds, we understand a brand new TV can be a costly exercise. That's why our 0% finance option allows all customers to spread the cost of their Sony TV without incurring further costs or settlement fees. It's really simple to apply online and you can choose the length of term and deposit amount to find a monthly repayment that suits you. 
What are my options?
There is a handy finance calculator on all qualifying product pages where you can customise your deposit amount and length of term.
Depending on the amount you are spending, the minimum deposit amount is 10% with the maximum being 50%. 
You can choose a maximum of a 12 month period with a minimum of 6 months. 
How do I apply?
First, use the finance calculator on the product page or after you have added all your items to the basket and find the right monthly repayment for you.

Complete the 5-10 minute online application after choosing Dekopay as the payment option

Pay your deposit and e-sign the credit agreement and we will then ship the goods to you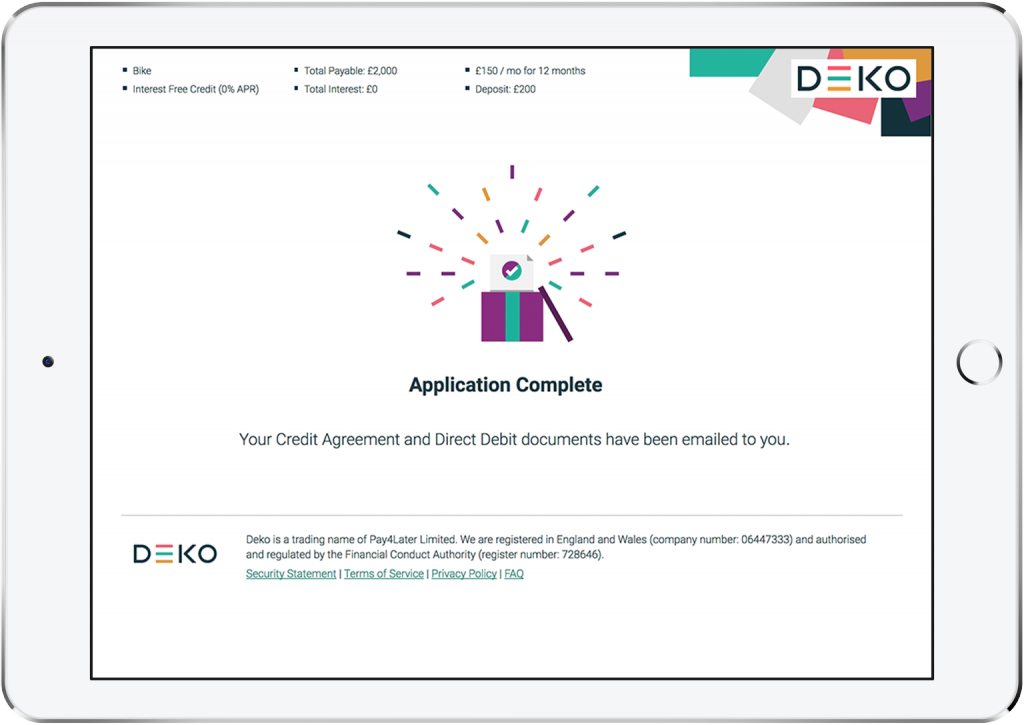 Eligibility Criteria
You will only be considered for interest-free finance option if you:
Are at least 18 years old

Are in paid employment or have a regular income (minimum 16 hours per week or £5,000 per annum, unless you are retired and receiving a private / company pension or in receipt of disability allowance)

Are a permanent resident in the UK and have lived in the UK for at least 3 years

Have a UK bank account capable of accepting Direct Debits

Have good credit history with no late payment cases, debt relief orders, County Court Judgment (CCJs), Individual Voluntary Arrangement (IVAs) or bankruptcies

Provide a valid email address so all your documentation can be emailed directly to you
FAQs
How long does the credit decision take?
The lender uses an algorithm to automatically accept you, should you fit the criteria. In some circumstances, your application may need to be manually referred which sometimes takes a bit longer, but 99% of applications are completed the same day.
After being accepted, how long does it take to receive the goods?
If your application is completed before 4 pm on a working day, our warehouse can ship the goods the same day 
If you complete the application during the weekend, your order will be processed the following Monday for next day delivery.
How are payments collected?
Your initial deposit is collected via a credit or debit card payment online. Subsequent payments are collected monthly by direct debit by the finance provider. They usually start 30 days after you have completed your application and received your goods.
Can I pay my finance off early?
Yes, it is possible to settle your entire finance in one payment - however, it is not possible to make partial overpayments. 
Can I have my goods sent to a different address when I pay via Dekopay?
It is a requirement of the finance provider for all financed orders to be sent to the billing address. It is not possible to get the items delivered to any other address to the cardholder's billing address for fraud prevention measures.
OUR MOST POPULAR SONOS FINANCE ITEMS
Sony Bravia KD55XH9005BU Interest-Free
Sony Bravia KD55XH9505BU Interest-Free
Sony Bravia KD55A8BU Interest-Free
Sony Bravia KD55XH8196BU Interest-Free
WHY CHOOSE SMART HOME SOUNDS?
5 Year Warranty on all Sony products

. We have full confidence in Sony, so you'll automatically receive a 5-year warranty.

Free Delivery.

 We're not in the business to make money on delivery. That's why delivery is on us.

Sony Experts

. We know the Sony line up inside-out and we're easily contactable if you need a hand with anything.

VIP Loyalty scheme

. We reward your loyalty. If you ever want to expand your audiovisual system in the future, you'll receive our latest exclusive loyalty deals.