What we know about the new Sonos Roam
We take our first look at Sonos' new portable speaker, the Sonos Roam. We weigh up all the information given about the Roam from Sonos' press announcement to give you all we know so far.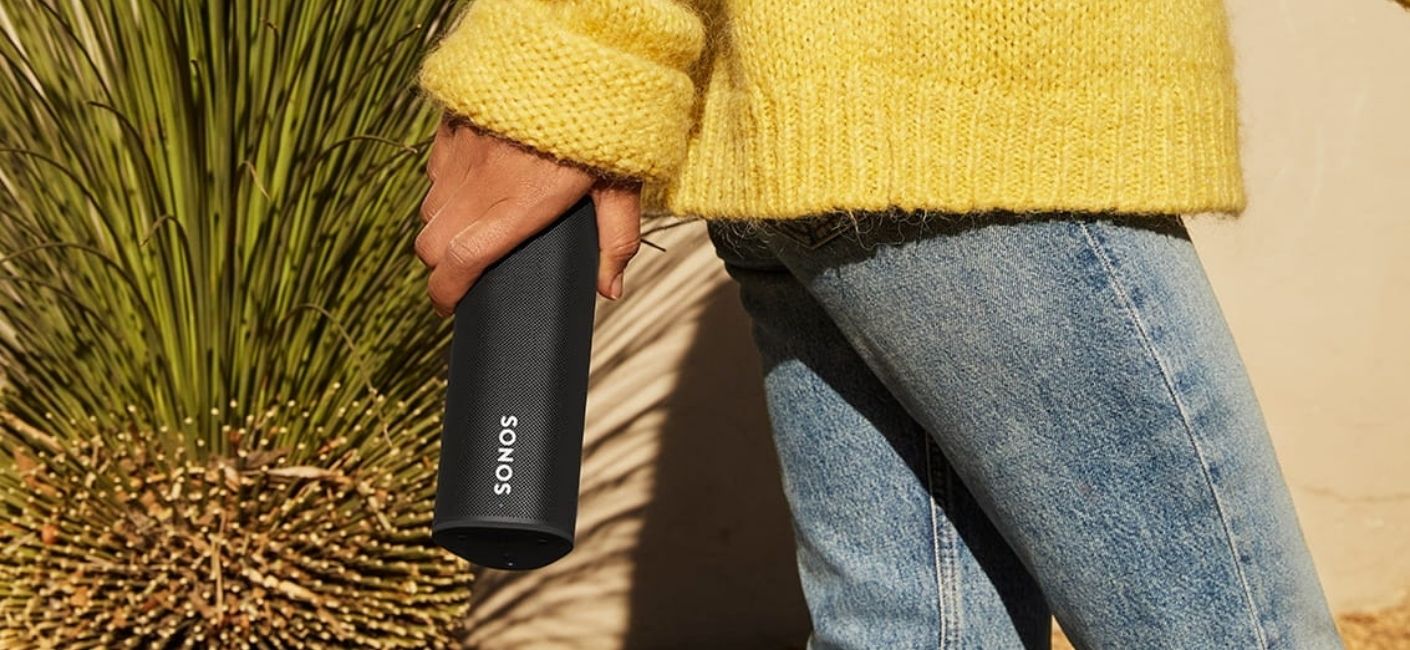 What we know about the new Sonos Roam
Sonos' hot new release the Sonos Roam was announced on the 9th of March, and we're happy to be able to take you through everything we know so far. Coming in at £159 the Roam is Sonos' cheapest speaker in their current line-up and is their second portable offering with Bluetooth 5.0 inbuilt. Though we haven't had the chance to test the newest member of the Sonos family, Tuesday's press release gave us some great insight into what we might expect from this compact portable speaker and how it will fit in with the rest of the Sonos ecosystem.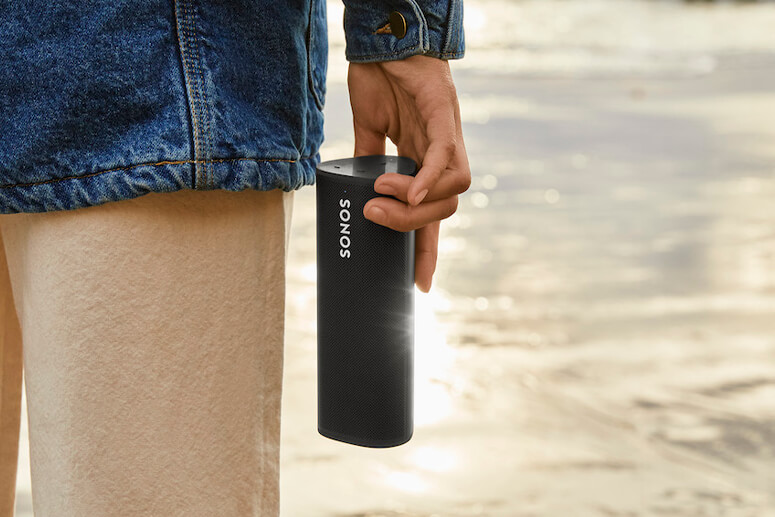 First Look
The portable speaker market is definitely saturated with a lot of great options, but the integration into a home, wifi-based ecosystem is what makes the Sonos Roam so innovative and special. We've seen portable options of a similar size, such as the JBL and UE Boom series, that deliver Bluetooth connectivity between compatible portable speakers but the Roam is one of the first we've seen at this price point to also integrate into a home wifi system. Of course, the Sonos Move released back in 2019 pioneered this technology but it's great to see a portable Sonos option at this lower price point and at only 16.8 x 6.2 x 6cm it will definitely appeal to a different audience. Naturally, we'll be running a comparison test of the Move vs. Roam when we've had a chance to have a proper look.
One great thing about the Roam is that it retains the capability of other Sonos speakers to stereo pair with another Roam. If you wanted a smaller option for a couple of rooms but also the ability to create a wider and louder soundstage on occasion, a pair of Roams could be the natural alternative for some customers to one of the larger Sonos speakers. The Roam doesn't allow for use as surround rears, but the introduction of Sonos' first angled USB-C charging cable hints that this may be designed for stand mounting and possible surround sound capability in future updates. 
Sound Excellence
Housing a pair of Class-H amplifiers to power both a mid-woofer and tweeter, the Roam takes the same approach as other Sonos speakers whereby sound clarity and dynamism have been carefully considered. The drivers are housed at the edge of the speaker to create the widest possible soundstage from what is a very compact speaker unit. Like other Sonos options, you'll also be able to fully customise the EQ settings to create a soundstage that suits you. Automatic Trueplay will also be featured to ensure you get the best out of your speaker whatever space you're in. 
Sound Swap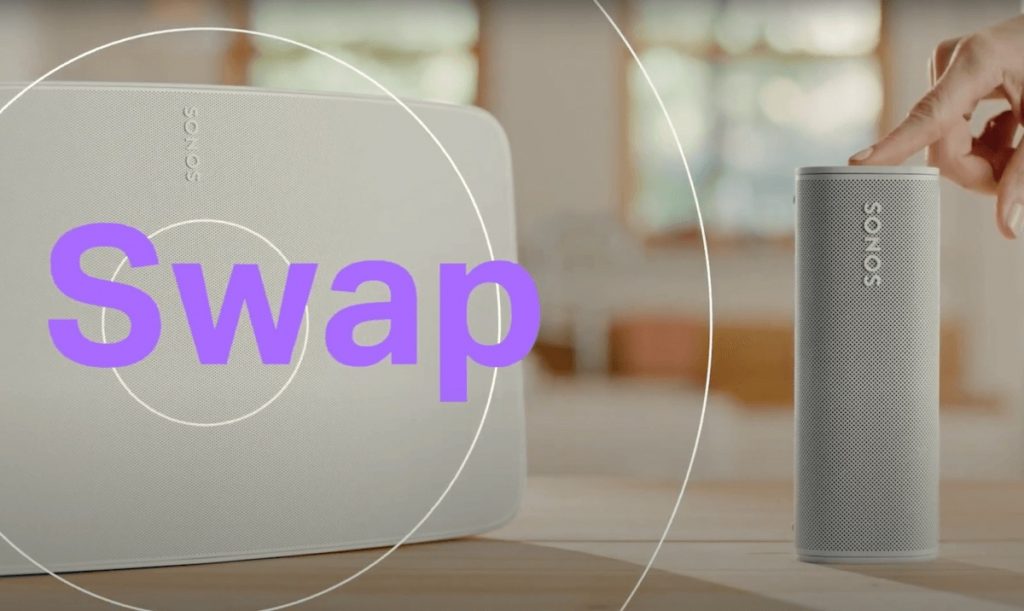 This is a new feature that we've not seen in the Sonos range before, allowing you to send music from the Sonos Roam to the nearest Sonos speaker in your home system at the touch of a button. This is a great new addition due to the Roam's portability, as you'll be able to bring the Sonos Roam in from the garden and cast this audio to a larger Sonos speaker in the room. This feature will work whether streaming music over Wifi or Bluetooth, opening up the Sonos System further to Bluetooth technology. 
Charging and Battery Life 
Perhaps as you'd expect, the Roam takes its battery life blueprints from the larger Sonos Move, supporting an impressive 10 hours of playtime between charges. When not in use, the Roam will revert to a low-power state giving you up to 10 days of battery life which we think is a nice touch. 
A new feature that's been introduced is wireless Qi charging via a compatible Qi charging base. You've likely seen this featured in some flagship smartphones over the past few years and it seems like a natural progression for the portable speaker market. Sonos' Roam Qi charging base will retail separately at a hefty £44.99, but you'll be pleased to know that any Qi-certified charging bass will work if you already have one at home. You can also fall back on the trusty USB-C charging cable supplied in the box, but will need to source a USB charging plug separately as this is not included. 
Portable Design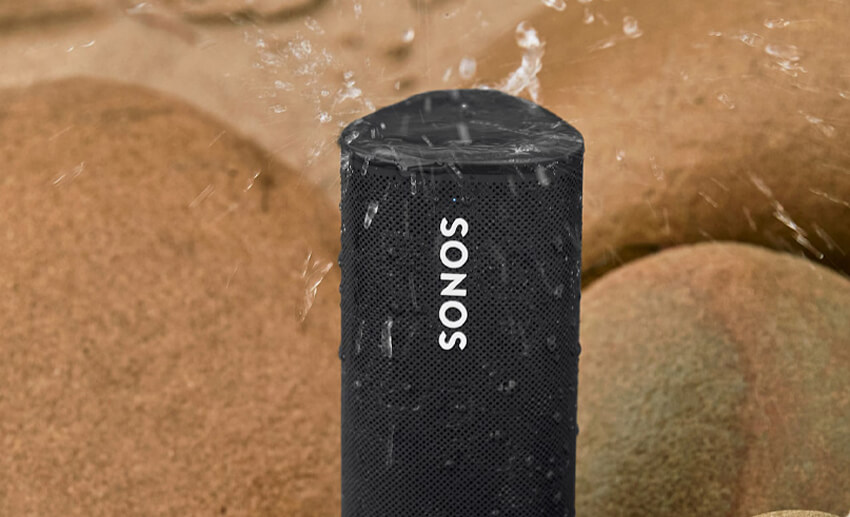 Small in stature, the Roam weighs in at an incredibly light 0.43kg making it perfect for packing away in a suitcase or just moving around your house as is most likely the case at the moment. Taking cues from the rest of the Sonos line-up, the Roam is available in a sleek all-black or lunar white design allowing it to blend into the background when not in use.
For those planning to use the Roam outdoors, you'll be pleased to hear that it's fully IP67 weather-rated. IP67 protects you against water submersion up to 1m for 30 minutes along with safeguarding against dust exposure. The Roam suggests spontaneous beach day more than any other speaker in the Sonos range. 
First Impressions: SHS Lowdown
Hopefully, that's given you an idea of all we know so far about the new Sonos Roam. Just in case you wanted a roundup, we've broken down our favourite and less favoured features from yesterday's announcement below: 
✓ Both Wifi and Bluetooth 5.0 connectivity for use in the home
✓ IP67 Weather rating for full protection when using the speaker outdoors
✓ Sound Swap feature for Bluetooth integration
✓ Long 10 hour battery life and wireless Qi Charging
✓ Compact size makes the Roam perfect for travelling
✓ Automatic Trueplay
- Qi Wireless charging pad not included, neither is a power plug
- Cannot be used for surround sound at the moment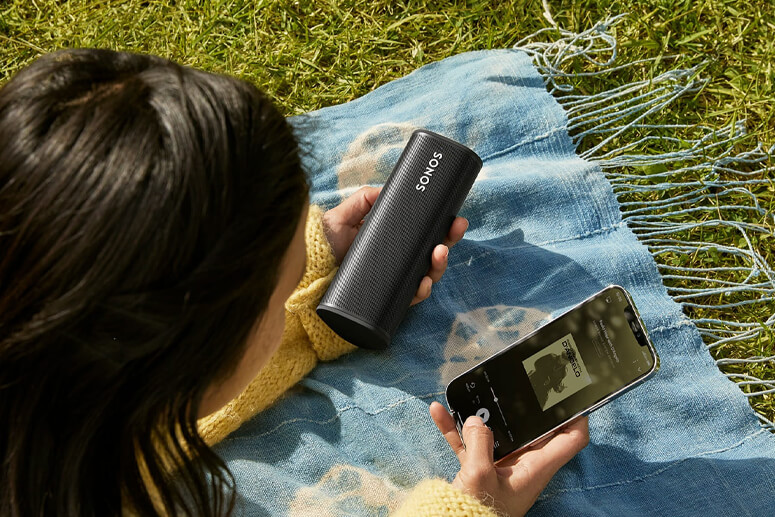 Thank you so much for reading our first impressions of the new Sonos Roam following its recent announcement. In due time we will of course review the Roam in greater depth once we've had a chance to test it out. If you were interested in the Roam, please head over to the Sonos Roam product page where you can request for a Stock Notification to be sent out to you when the Roam is available to order.