My weekend with the Marshall Stockwell II portable, Bluetooth speaker
Marshall Stockwell II real life review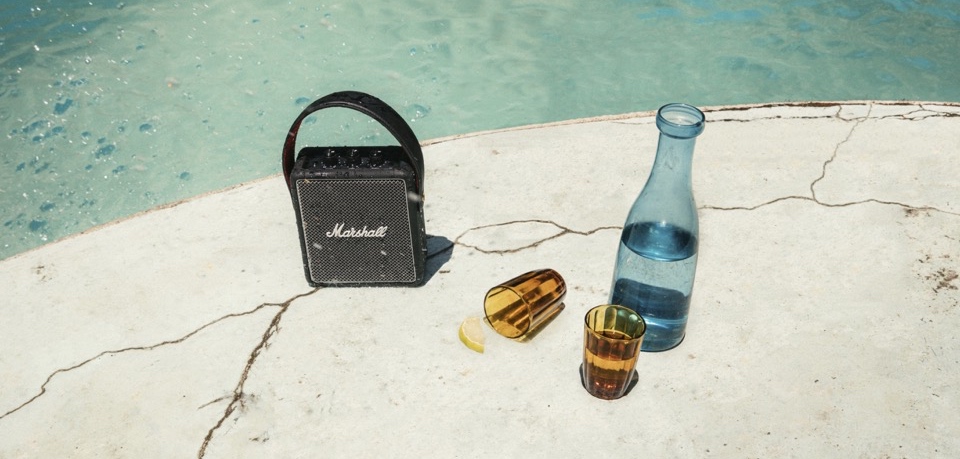 A weekend in London with the Marshall Stockwell II
Having recently added the range of Marshall Bluetooth speakers to our line-up we wanted to get to know the new speakers a little better. What better way to test out the portable Marshall Stockwell II, than taking it to London with me for the weekend.
Marshall are renowned for their retro style and unique, classic looking speakers. The Marshall portable speaker range, which includes the Tufton, the Stockwell II and the Kilburn II, fits within this aesthetic but with a few modern design practicalities.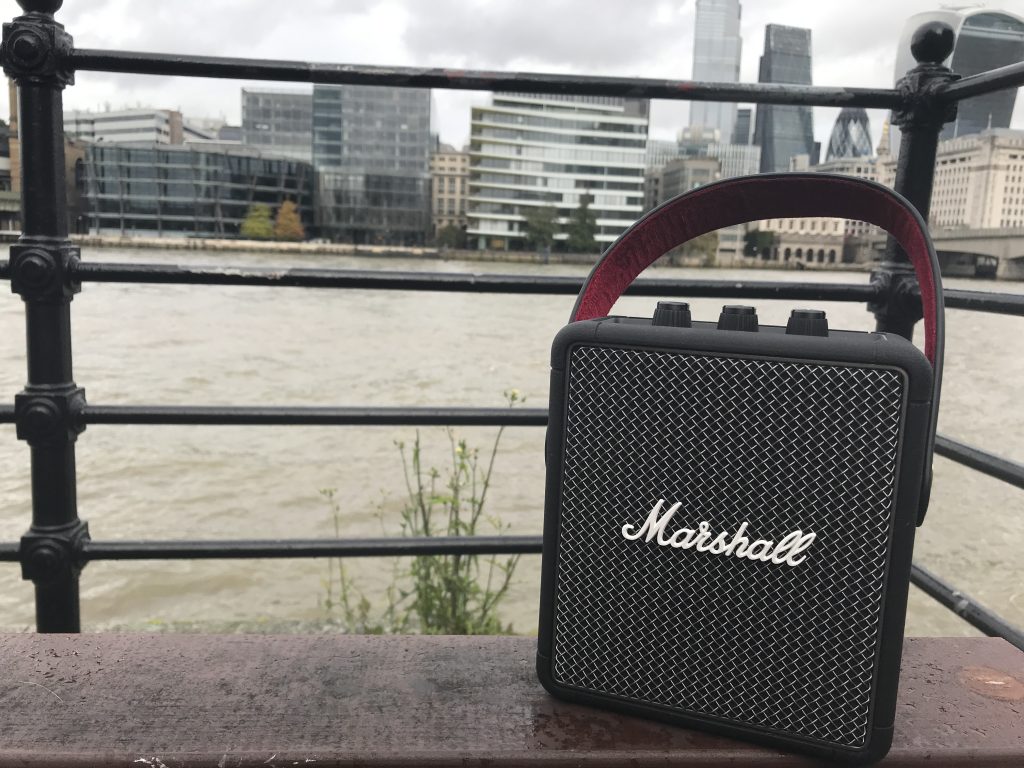 The main body of the Stockwell II has a silicone exterior which feels durable, so I wasn't too nervous about it getting knocked or being in my bag. The speaker also has an IPX4 water-resistant rating, which Marshall translate as 'able to withstand splashes of water when accidents happen'. I didn't test this out, but it does give you peace of mind that it's a reasonably sturdy speaker.
The front of the speaker features Marshall's signature logo, and the slate grey metal grill provides a pretty striking aesthetic. The carry handle is made of vegan leather with a strip of velvet feel material underneath.
The black version has a bright red strip which adds a beautiful pop of colour and reminds me a bit of vintage cinema decor. The strap is a pretty cool feature and inspired by a guitar carry strap which is a nice throwback to where the brand started, creating guitar amplifiers!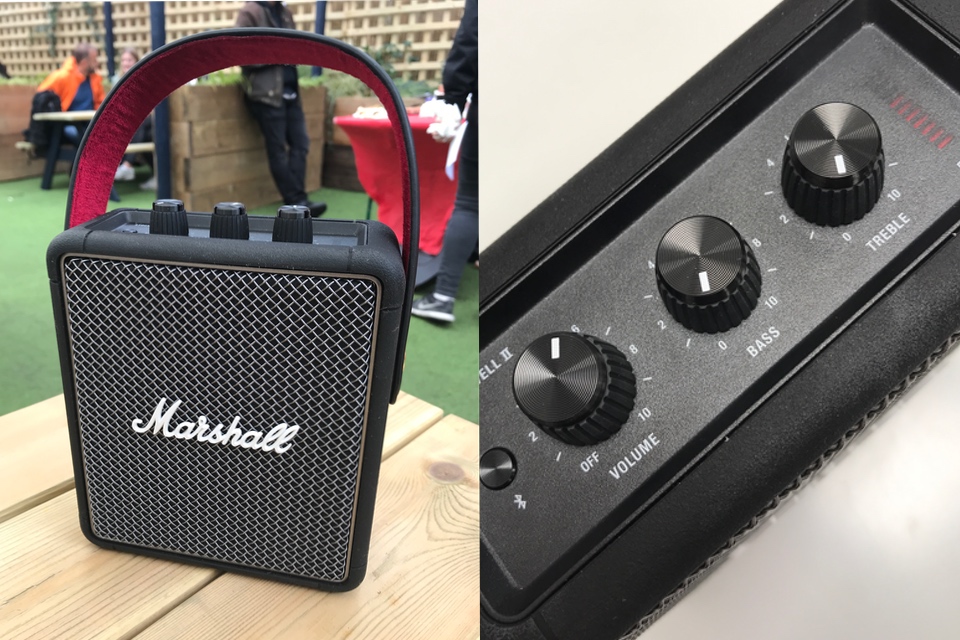 Another feature worth mentioning is the analogue knobs on the top panel which include bass and treble controls as well as a volume control. Not only are these great practically, enabling you to customise the sound, but they also help add to the retro feel of the speaker. All in all, everyone I showed the speaker to was pretty impressed with how it looked, and it was a talking point.
In terms of portability, the Stockwell II is light and compact enough to carry around in your bag. Weighing only 1.4kg, it's no bigger than a good novel (if we're talking George. R. R. Martin size!). However, I did find that the carry handle was difficult to tuck out of the way as it doesn't fold the whole way around the speaker so a case might be helpful for it to stop the handle getting squashed.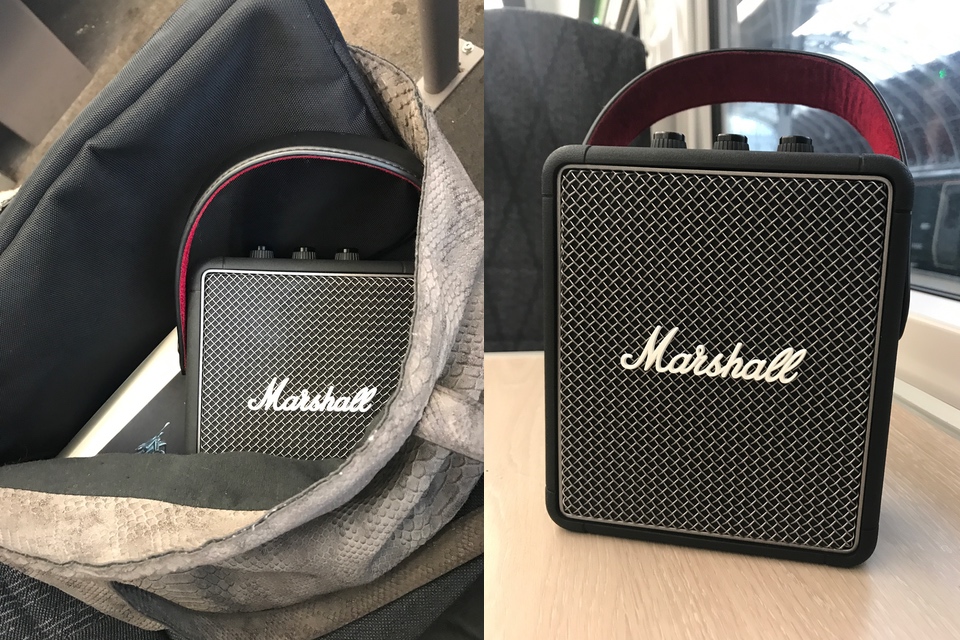 As portable speakers go, a 20-hour battery is very impressive, and I didn't think about charging it the whole weekend! To check the battery life, there's a status light on the top panel to indicate when it's running low. When the Stockwell eventually dies, it's easy to recharge and does so very quickly. Roughly 20 minutes offers an additional 6 hours of listening, which is great!
Obviously, when talking about a speaker, we have to mention the sound quality! Everyone who heard the Stockwell II was impressed at how great the sound was from such a small speaker. It provides multi-directional audio with both front and rear-facing tweeters which ensures the speaker sounds great from any angle.
In my opinion, the speaker sounds best when played at higher volumes and can fill a small/medium-sized room no problem. Connecting via the high-quality Bluetooth 5.0 to play music worked seamlessly in my testing and didn't drop out once. Two of us were able to connect and control the music, which was handy and I could take my phone into another room without losing connection.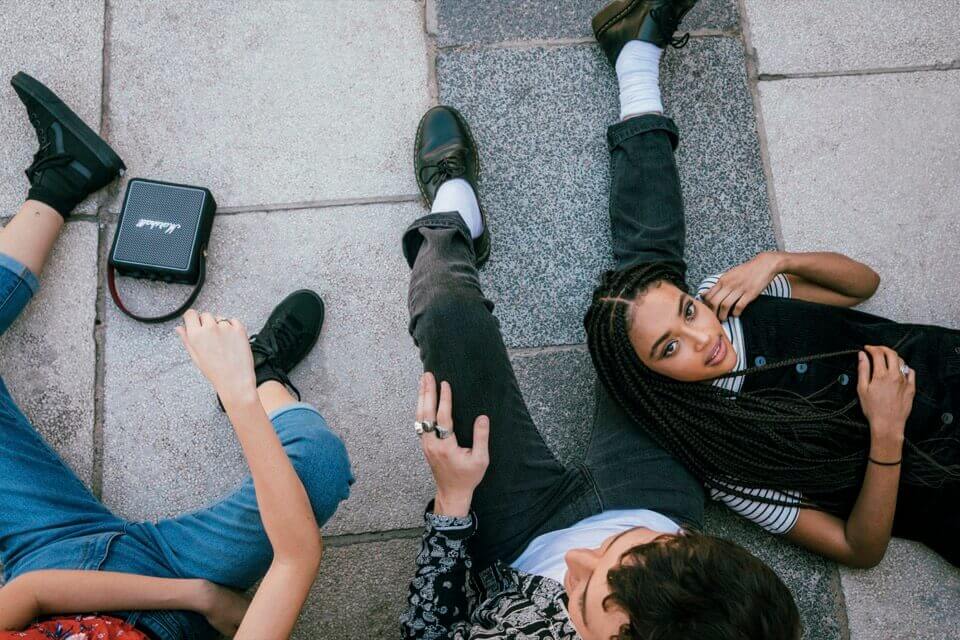 So do I want to keep this speaker? Absolutely! As a Sonos lover, I have to admit that I've fallen for Marshall a bit and I can imagine using the Stockwell II a lot!
One of the few negatives for me was that, as I'm accustomed to Sonos, I did find myself reaching for the play/pause button or to skip a track on the top panel (something the Stockwell II is missing). However, if this isn't something you're bothered about, then it's not a significant problem and realistically you'd have your phone close by anyway.
It was perfect for taking away for the weekend, and it's also great for taking music into the bathroom so you can listen to music in the shower! For its price (£219 RRP) and size, it's hard to find many reasons not to buy the Stockwell II if you're looking for a compact, portable Bluetooth speaker which still packs a punch.