Call Of Duty: Vanguard Review - One Week On
Curious about Call of Duty Vanguard? We review all the aspects of the new game so that you can decide whether its worth your time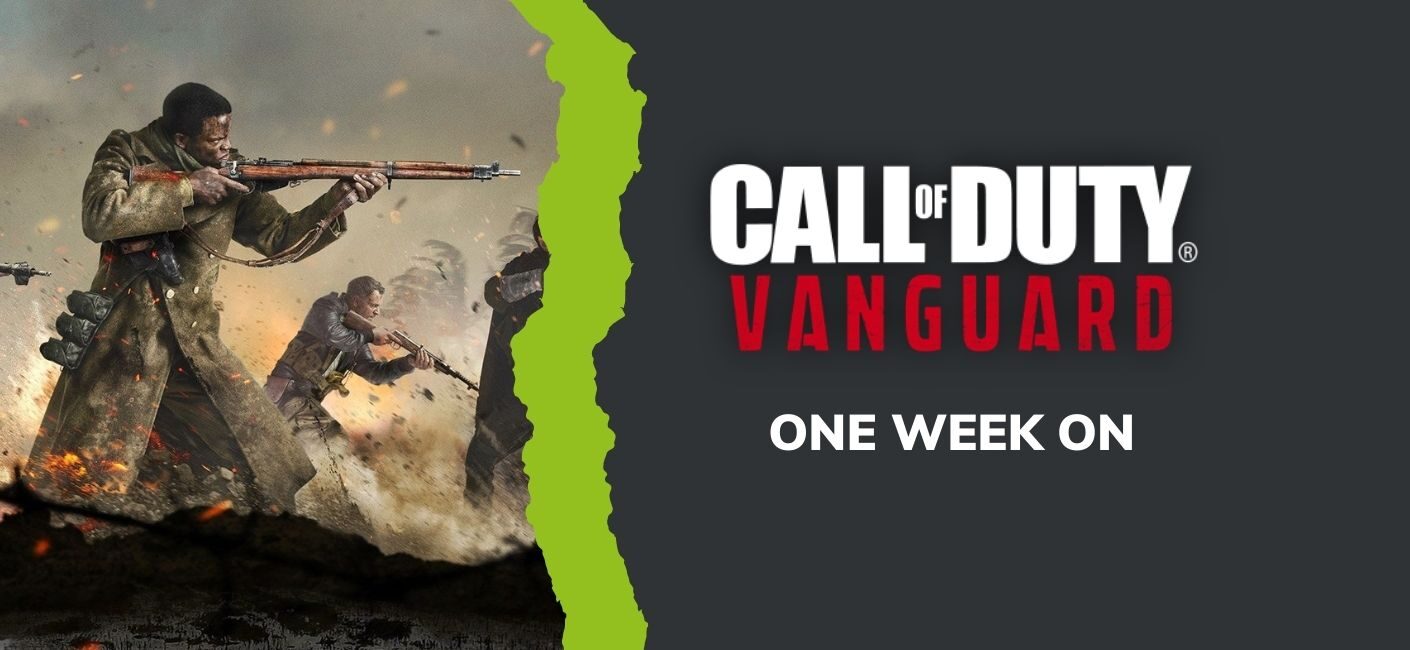 Our thoughts on the new Call of Duty: Vanguard
Like much of the gaming community over the last couple of months, we were eagerly awaiting the new Call of Duty: Vanguard release on 5th November. After spending a considerable chunk of the last 5 days hand in hand with our controllers putting this new Vanguard edition to the test, we've compiled our thoughts below on the latest COD offering.
First things first, a little bit of information about how we played:
✓ Console:
Playstation 5
✓ Download Size: 75GB
✓ Download Time: 3.5 Hours (Not including Campaign download time)
We were keen to test out all of the new COD features on a next-gen console, and there was no better way to do this than on the Playstation 5.
SHS Favourite Features
✓ Brand new Combat Pacing System - This lets you choose the rough player count for each level you play online. We found this variates the experience, allowing you to play some levels with masses of other players and some levels at a slower, more tactical pace.
✓ Night Mode Audio - Turn the volume level down if you're playing late into the night or don't want to wake the neighbours.
✓ Destructible Environments - This allows you to create your own bullet paths through selected walls or barriers. This may sound like a small thing but really elevates gameplay by making it more realistic as doors and windows will smash under bullet impact as is true in real life.
✓ Stunning Graphics - We're used to incredibly detailed and immersive COD graphics, but it's clear that Sledgehammer has spent a lot of time enhancing Vanguard to match the processing power and visuals available on next-gen consoles.
✓ Move away from Warzone Game Engine - A move across from the Warzone Game Engine has made weapon recoil harder to control. This change is a bit like marmite, some will love it some will hate it, but we think it brings back some of the best parts of the old WWII era Call of Duty.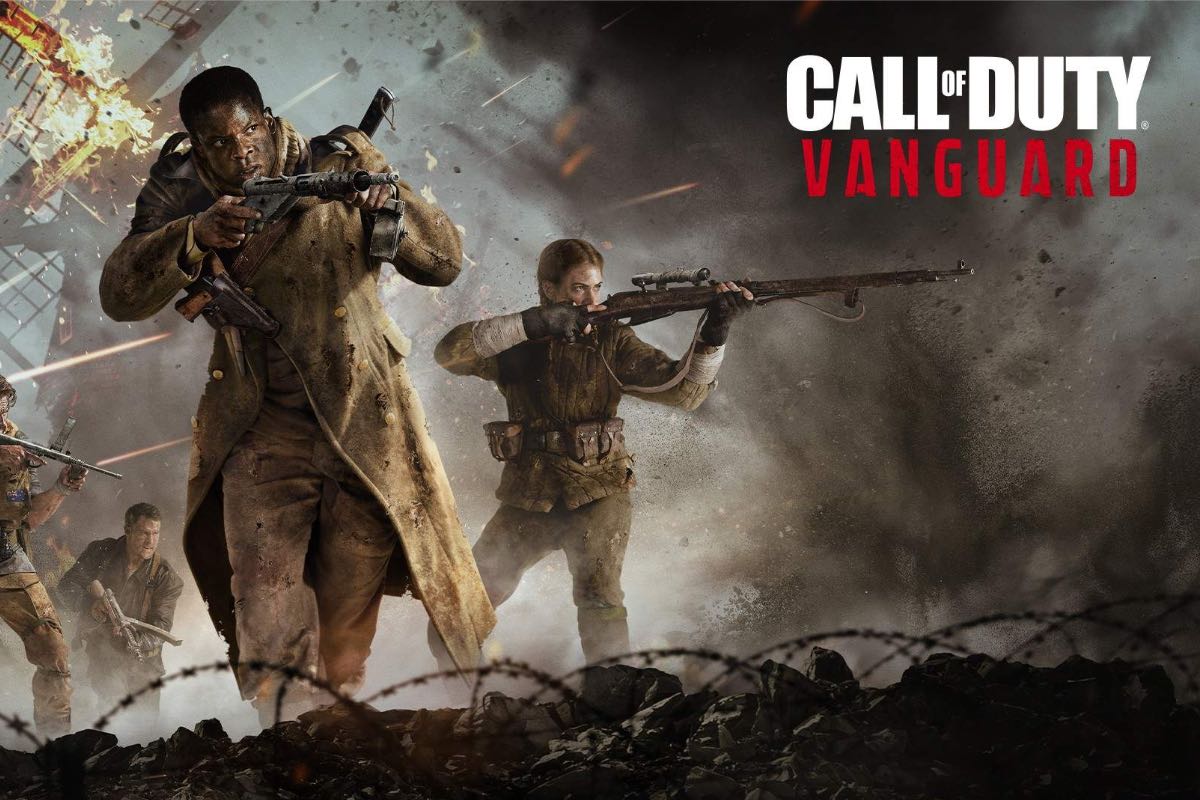 Extensive Multiplayer Experience
Call of Duty: Vanguard's crown jewels are its extensive system of maps making up what may be the best collection of launch maps in Call of Duty history. The wide range of layouts and sizes means you have to reconsider your strategy with each level, making gameplay more varied and exciting.
It's fair to say that Sledgehammer have stuck with their tried and true Multiplayer format, which isn't necessarily a bad thing but might be a little disappointing for some seasoned COD fans who are used to seeing this style of play across previous iterations of the game. Saying this, multiplayer was, as ever, enjoyable and new controls like Combat Pacing to manage the number of players in your game make the experience more streamlined and shakes things up a bit in the right ways.
Multiplayer Comments:
SBMM (Skill Based Matchmaking) is still active and is something that we realise will divide COD players. Though you're matched against players of a similar ability, some players will prefer the option of playing casually against players of all abilities which is sadly missing from Vanguard.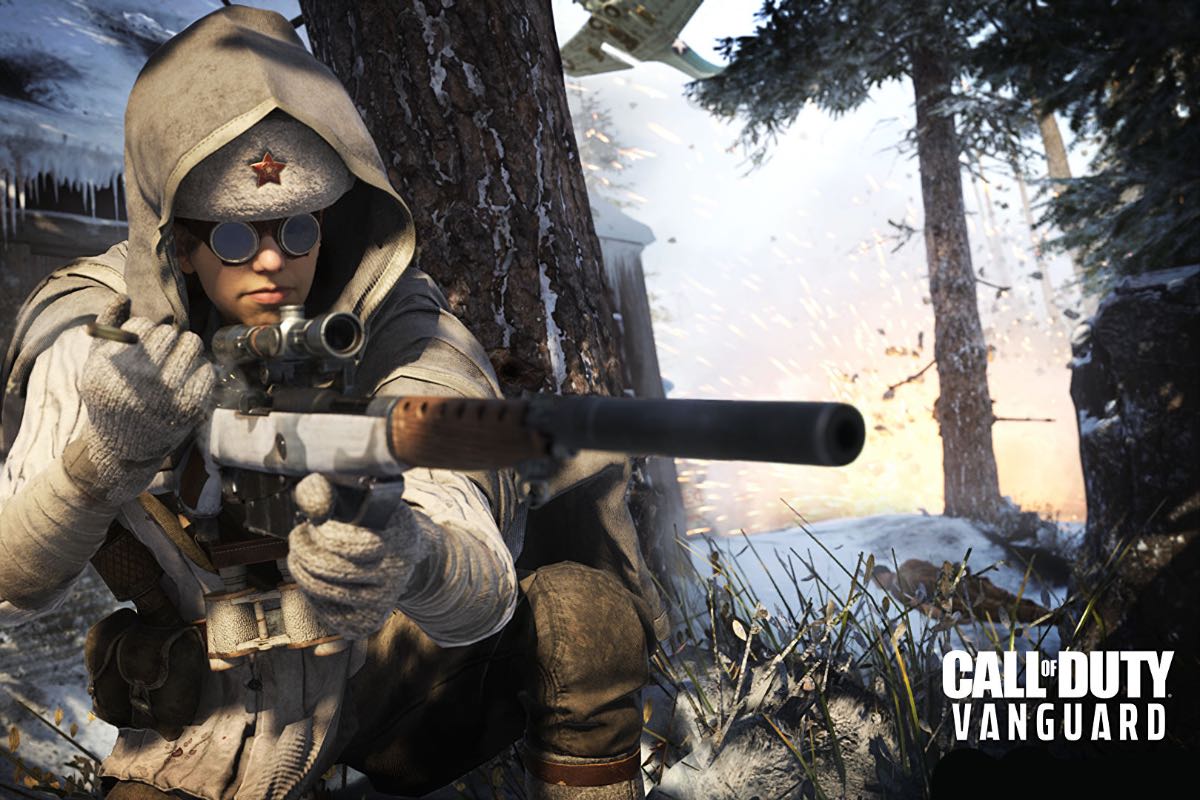 Campaign
Reminiscent of a big-budget American action movie, the Vanguard Campaign follows a small group of Special Operatives hailing from a range of Allied nations. As these Operatives band together with a common cause, the Campaign delves deep into the backstories of each of these characters which may or may not be appealing depending on your gameplay preferences. Though that's not normally our thing the character backstories were actually quite gripping, one of our favourites being Polina Petrova, a Russian sniper tasked with taking Stalingrad back from the Nazis who's actually based on real-life WWII soldier Lyudmila Pavlichenko. 
Follow the group through 1940s Berlin to uncover wartorn wastelands for an interesting spin on WWII combat that we've not yet seen in the Call of Duty franchise.
Campaign Comments:
Campaign is downloadable after the initial game download, so leave extra time for that if you'd like to start off with Campaign mode. You can start playing Online Multiplayer as Campaign is downloading, so you won't have to sit twiddling your thumbs as you wait for this second part.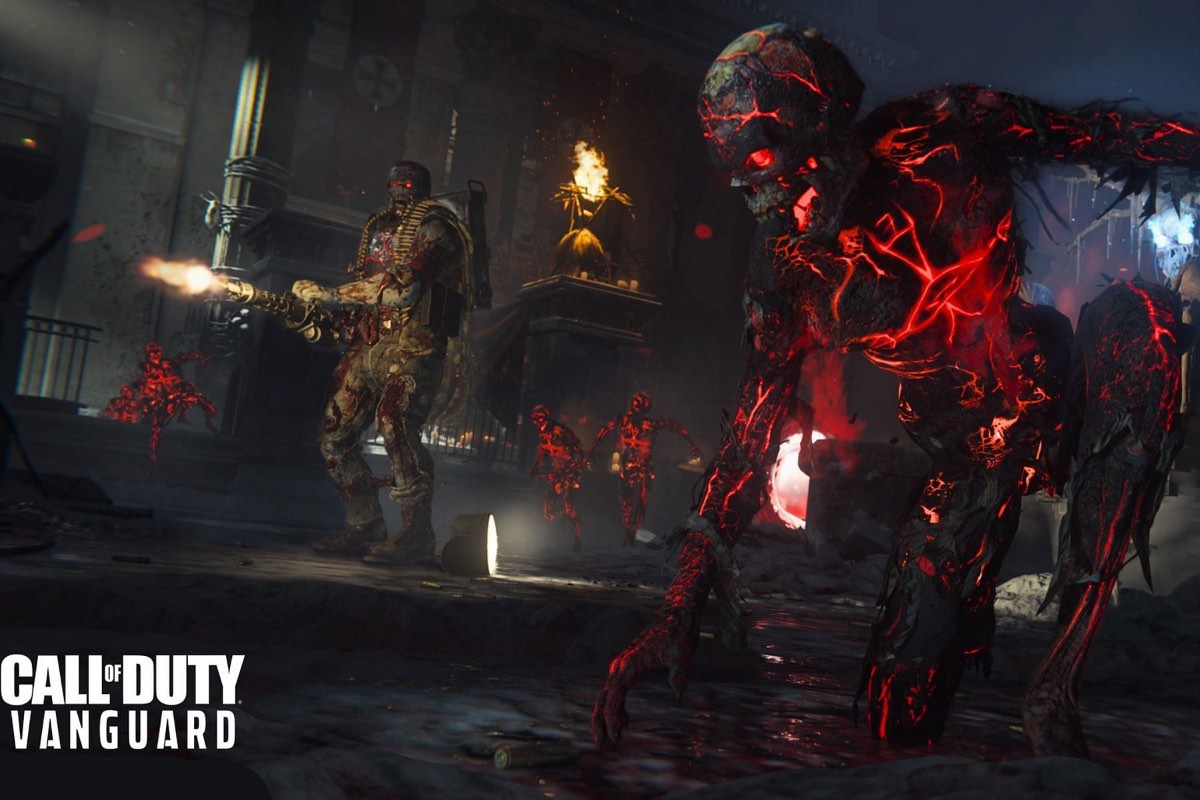 Zombies
Love it or hate it, in our opinion this is one of the best versions of Zombies that we've seen from a Call of Duty game. You'll begin in a central defensive area where you're able to upgrade equipment and strike out on different missions.
With each mission undertaken, the central area will become more and more overrun with the undead until you have to make a decision to either extract or become overwhelmed by the undead.
Zombies Comments: 
We loved the central control base element of the game, forcing you to decide how long it was worth proceeding and when it was best to cut your losses and extract. Vanguard's Zombies uses the same Zombies Outbreak Mode Mechanics as seen in Black Ops Cold War, but we appreciated the new features and fixes added so that this doesn't feel too much like a rehashing of the same stuff. 
Final Thoughts
We did thoroughly enjoy our time playing Call of Duty: Vanguard, but that's true of most COD titles we've tried in the past. Though this new Vanguard edition is hesitant to move away from the success of its predecessors, the nostalgia-inducing hark-back to old school shooter games is a pleasing one and we loved the new take on WWII warfare that we hadn't really seen explored before in the COD universe. Zombies was as gripping and exhilarating as usual and we were pleasantly surprised with the Campaign this year given that this isn't usually a favourite part of the game. 
We see this being best suited to new players, as although seasoned COD fans will find enjoyment in shooting bad guys, Zombies and the like, it shines brightest in its ability to show newer players the ropes. 
All in all Call of Duty: Vanguard gets a solid 4 out of 5 stars from us and is the perfect way to while away time as the cold winter nights start to roll in.

If we can be of any assistance, please just let us know! Our friendly team love to talk all things Call of Duty, Gaming, TVs and Hi-Fi so please get in contact through one of the following channels:
| | |
| --- | --- |
| | info@smarthomesounds.co.uk |
| |  Live Chat on our Website |
| | 0800 677 1100 |