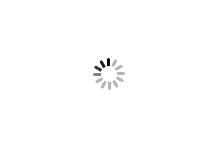 iPort xPRESS Audio Keypad for Sonos
The audio keypad for quick and easy access to your Sonos
More details
Spend £290.00 more to qualify for payment by interest free finance.
Smart Home Sounds Promise
Lowest price promise. Seen a better price?
Magnetically mount anywhere... easy to grab and go.
Use the magnet inside of the xPRESS Audio Keypad to mount it anywhere there is metal! From the refrigerator to the work bench to the corner of most walls, xPRESS can be easily mounted in most places. And if you really want to mount xPRESS on a non-metal surface, just use the stick-on mount included in the box. Keep xPRESS on the side of the bed, by the couch, wherever you need one to get quick access to your music.
Play / Pause
Start your music with a touch, anywhere you are. No need to take your phone out of pocket.
Track Forward
Not feeling the current song? No worries, just hit the track forward button.
Favourites
Get direct access to your Sonos favourites! Toggle between Spotify playlists, Pandora stations, whatever your fancy. It's all there at the touch of a button.
Volume
Need to quickly turn down to answer the phone, or tone down the party a bit? You now have quick access to volume in your pocket, on the wall or wherever you go.
COMING SOON!
WiFi
Feel free to roam around your house with your xPRESS Audio Keypad. Wherever you have WiFi, xPRESS will be ready to control your music whenever you want, wherever you want.
Battery Powered
With a rechargeable lithium polymer battery that lasts 6-9 months with normal use, xPRESS gives you the freedom to place a Keypad wherever it makes the most sense.
Decora-Sized
Use an xPRESS Audio Keypad on a wall with any Decora-sized wall plates. With the included wall-plate adapter, installation on-wall literally takes a minute.